For Immediate Release
Mill Spring, NC – June 21, 2020 – Rowan Willis (Ocala, FL) and Diablo VII sped through the jump-off in a time of 34.045 seconds to take the win in Saturday evening's $75,000 Tryon Resort Grand Prix – the venue's first night class of 2020 and first evening contest on the recently fully-engineered Tryon Stadium footing. Kristen VanderVeen (Wellington, FL) and Bull Run's Risen, a 2006 Dutch Warmblood gelding (Utopie x Indoctro) owned by Bull Run Jumpers Inc., claimed second place after their 35.185 second jump-off round, while third went to Amanda Derbyshire (Wellington, FL) aboard Cornwall BH, a 2008 Holsteiner stallion (Con Air x Cambridge) self-owned with Gochman Sport Horse LLC, combining efforts to put in a clear jump-off round in 40.484 seconds.
Twenty horse-and-rider pairs tested the Michel Vaillancourt (Aiken, SC) designed course, with seven combinations returning for the jump-off in front of nearly-empty stands while horse shows are still closed to the public. Willis and the 2008 Dutch Warmblood gelding (Douglas x Cavalier) owned by himself and Lucinda Huddy managed to shave seconds off the leading time with a few speedy riders behind them in the order of go, ultimately holding onto the lead, he explained.
"It was a tough enough course; it wasn't a big field, but it was a strong field of riders," Willis relayed of the first Grand Prix held under the lights in Tryon Stadium since 2019. "I thought it was a nice course, and it obviously suited me! But it was nice to be jumping again under the lights. I always like riding in this arena. Unfortunately we don't have the crowd right now, but it's still a good atmosphere and a lovely ring to ride in."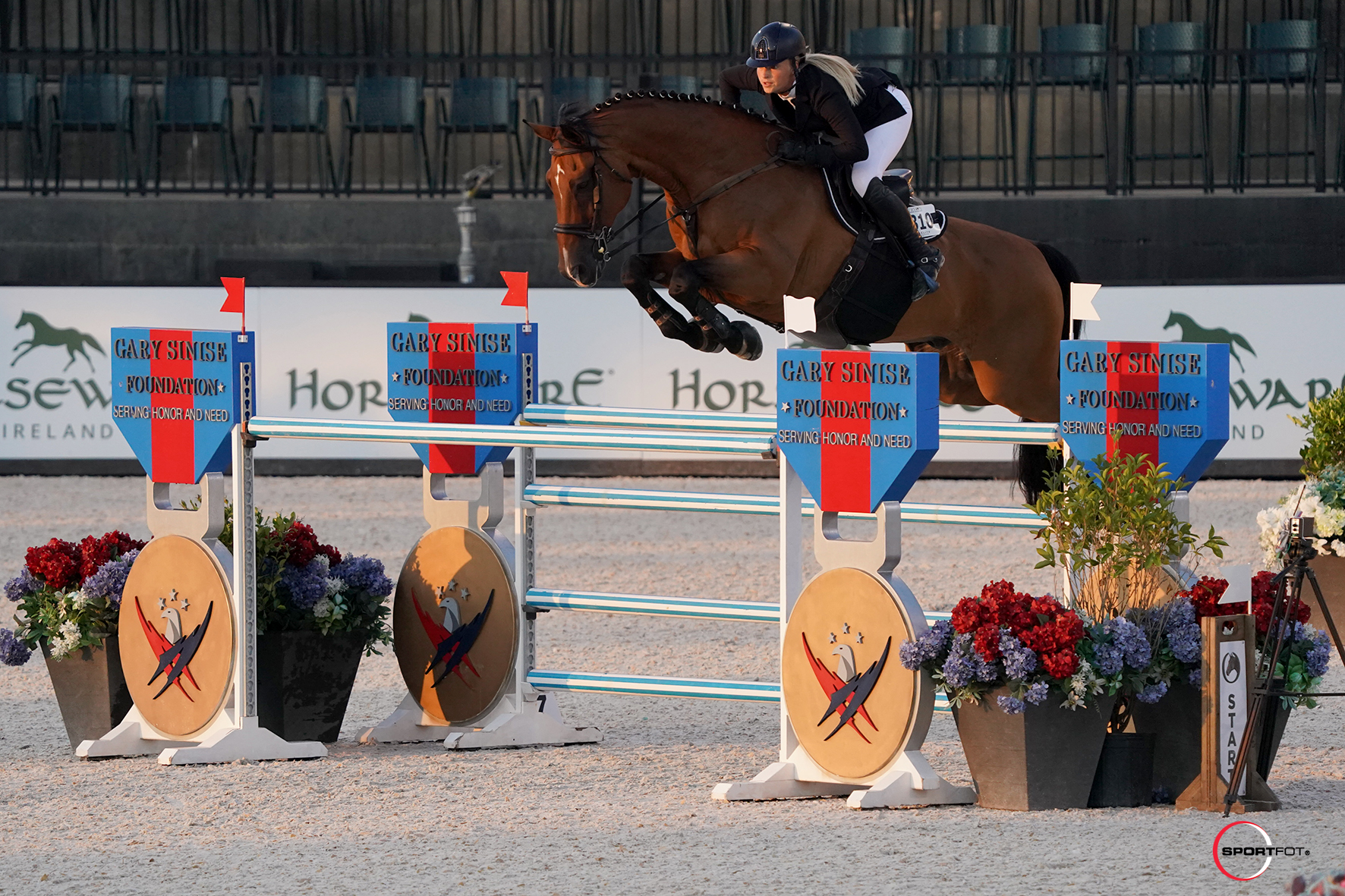 Willis detailed that he initially didn't think he had beaten VanderVeen's time, but that it felt great to go clear. "It's been a bit of a four-fault first couple of weeks for me, so it was nice to jump clear, and Diablo was in good form. I'm not really sure where I won it, but it's always handy to watch Kristen go first – she's such a fast rider – so I actually didn't know whether I was quicker than her. I added in a couple of places, but I think maybe I just had a tighter turn to the fourth fence. Then, it was just waiting to see how the others went."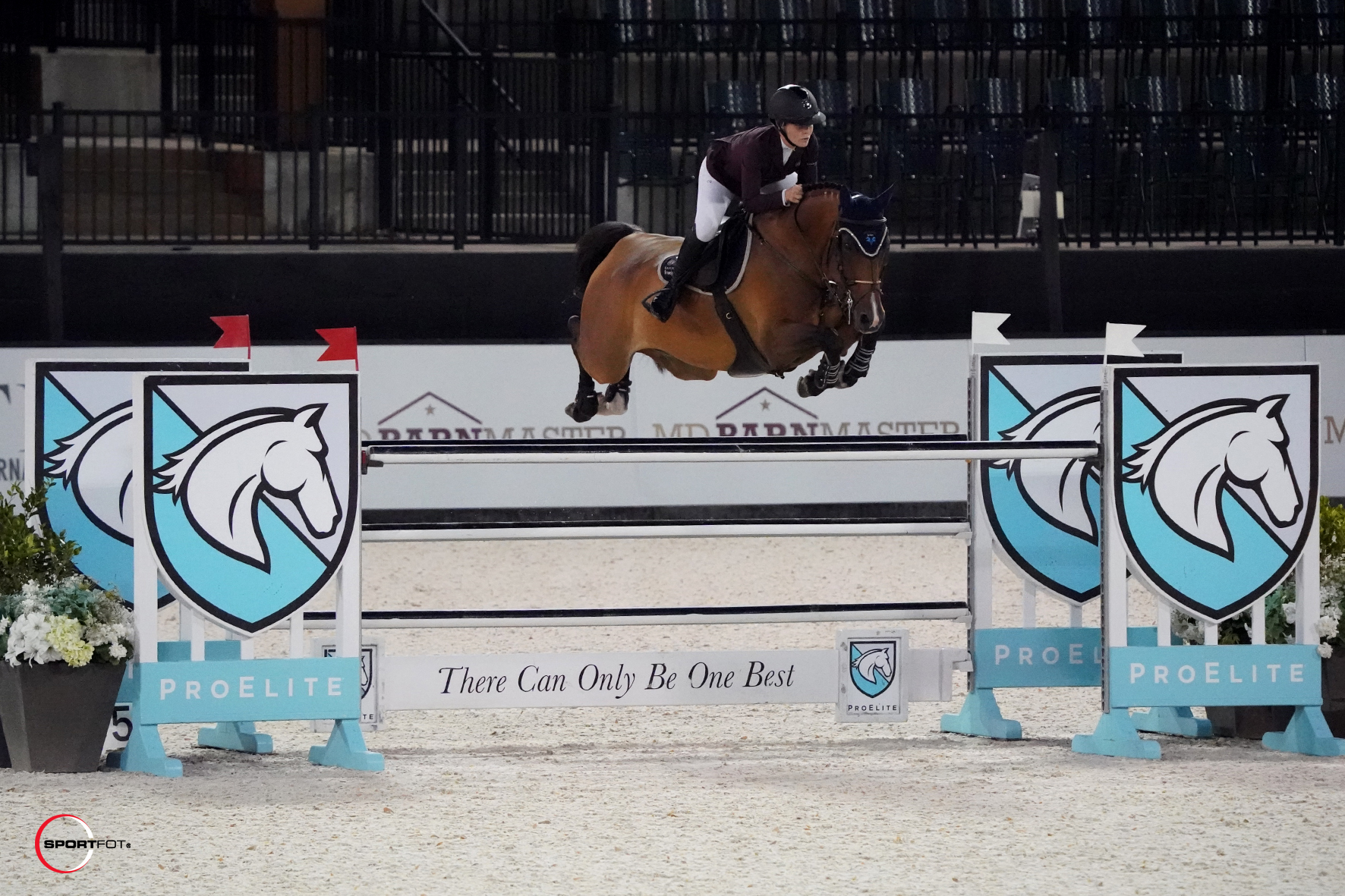 While planning his season loosely like many others, Willis acknowledged that his string of horses allows him to rely on depth rather than on his World Equestrian Games™ mount, Blue Movie: "Diablo has done a wonderful job for me over the last year and has won me a lot. He'll do a couple more Grand Prix classes, and take the pressure of Carrots [Blue Movie] a bit. I'll be here for the next four weeks. Then, I'll probably go to Saugerties, have maybe a bit of a break, and then it looks like we're back here."
Willis concluded by commenting on the new fully-engineered riding surface in Tryon Stadium and being back to horse shows again. "It's great that they've put the new surface in, and it's just good to be back showing. Obviously, there are different regulations in place, and it's not quite the same without the crowd, but it's good that the show is doing the work and getting us back to competing with some decent prize money. It's good to get the sport going again!"