By Kate Pettersen and Sabrina Brashares for Jennifer Wood Media, Inc.
Fresh off an opening day victory in the CSI2* during WEF 4 with Chuck Berry 8, Olivia Chowdry (USA) repeated her performance, this time in the $6,000 Restylane 1.45m CSI2* with Balkana du Tillard, owned by Atlas Equine Holdings LLC. Chowdry was fastest out of 21 entries and 14 clear rounds to take the win in 50.80 seconds.
Chowdry felt that she won the class by leaving out a stride between the first and second jumps on course.
Second place went to Gabriela Reutter (CHI) and Atticus Diamant, owned by Lumiere Horses Inc. in 51.21 seconds. Zoe Conter (BEL) and Stephex Stables' Soory de l'Hallali were third in 51.79 seconds.
Chowdry has been riding Balkana du Tillard for a year and a half after an initial lease period in Europe through Axel Verlooy. The 10-year-old Selle Francais mare by Kannan x Landgold has exceeded expectations for Chowdry and her trainers, Katie and Henri Prudent.
"Honestly, she's just been the gift that keeps giving," said Chowdry. "What she doesn't know, she just tries harder. She's been great for me to get to know a horse that you have to back up with a little bit of leg. I ride really hot horses, so she's been great for me to learn."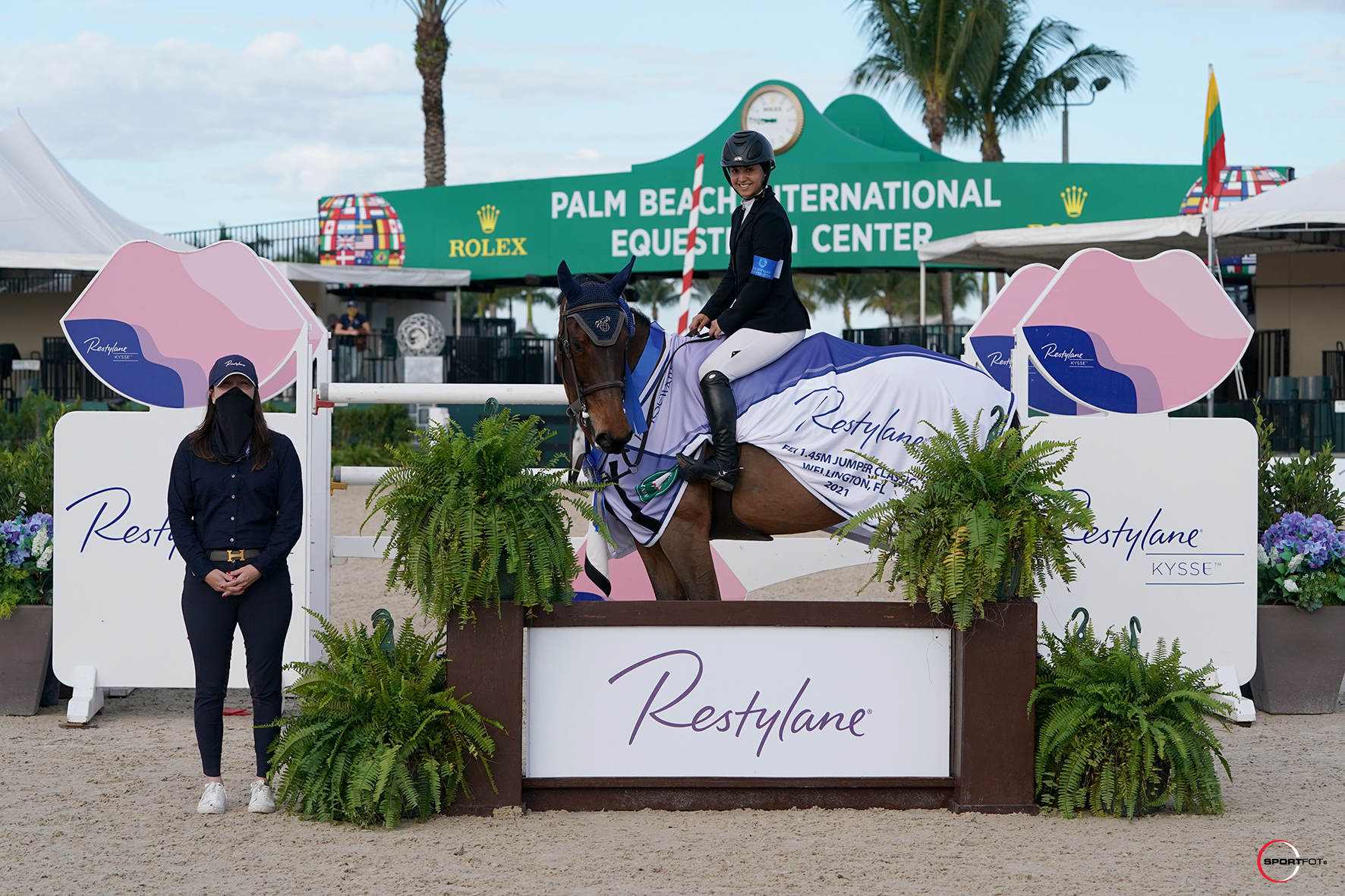 Chowdry uses Balkana du Tillard as a second horse for ranking speed classes, but she feels that there is more that the mare can do.
She explained, "I think there's a little more in there so I'm really excited about her. You know you are going to go in and have a confident round which, especially for somebody at my level moving up to these bigger classes, I think she's just great to keep me confident."