By Kate Pettersen and Sabrina Brashares for Jennifer Wood Media, Inc.
On Friday afternoon, Jim Ifko (CAN) piloted Un Diamant Des Forets, owned by Eventyre Farms, to a fast and fault-free jump-off round to capture the $37,000 Restylane 1.45m Qualifier CSI2*. Ifko and the 13-year-old Selle Français stallion by Diamant De Semilly x Grace Des Forets, flew across the finish line in 34.74 seconds.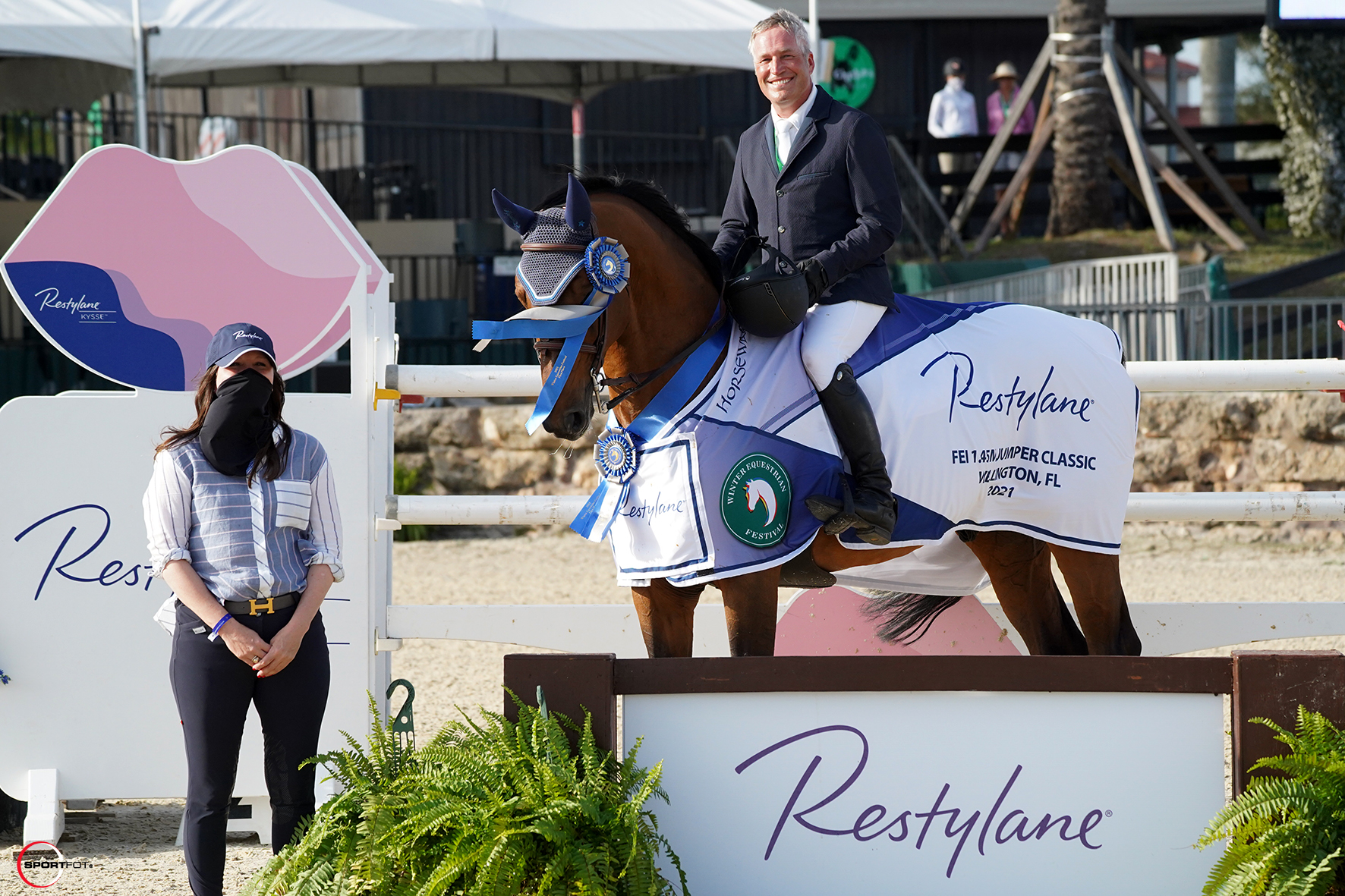 "When you have that many [10] in the jump-off in a class like this, you know that you have to be fast if you want to have a chance," said Ifko. "He's so fantastic for the jump-off, especially when it comes to making shorter turns and being able to jump something on an angle. He's so competitive that you can come in on an incredibly sharp angle, and he has no problem. He never doubts it or questions what you're doing. The bigger the challenge, the better it is for him. We had a good plan and fortunately we were able to execute it and it turned out great."
Ifko has been fortunate enough to have the ride on the stallion for seven years and knows him quite well.
"The thing that I've always loved about him since day one is his competitiveness," he said. "He's always been such a fighter and a strong competitor. In the beginning, the only question was whether or not he had enough scope for the bigger classes, but as we developed him through the years, he continued to meet each challenge and stepped up nicely. He's amazing, and it has been a fantastic journey so far."
They're certainly off to a hot start as the pair is showing for the first time this week after a lengthy break due to the pandemic. With potential travel restrictions traveling from Canada making their plans uncertain, Ifko and his team arrived in Wellington just a few short weeks ago and returned to the ring for WEF 5.
"I think both me and 'Monty' were itching to get back in the show ring," said Ifko. "We haven't been to a competition since the spring in Langley. It's so fantastic that we're able to do this back here in a safe way and with fantastic competition."
With 10 combinations qualifying for the jump-off, there wasn't much room for error as the top six combinations finished fault-free. Carly Anthony (USA) and Hera De Landette II, owned by Portfolio Horses, LLC, finished just off the leading pace in a time of 34.34 seconds. Fractions behind them was Lorcan Gallagher (IRL) and Storiall Blue, owned by Heathman Farm, LLC, who finished third, stopping the clock at 34.44 seconds.