The $7,500 Futures Prix saw a field of 23 highly competitive entries. Seven entries managed double clear rounds, but the Beisel family owned the class, delivering back-to-back double clear rounds in impossibly quick times. David Beisel and Equine Holdings LLC's Ivana Jump (Lupicor x Donnaludine) set a tough time to beat, but David Beisel's 13-year-old daughter, Izzy Beisel, stole the win aboard his horse, Ammeretto (Numero Uno x Ranna).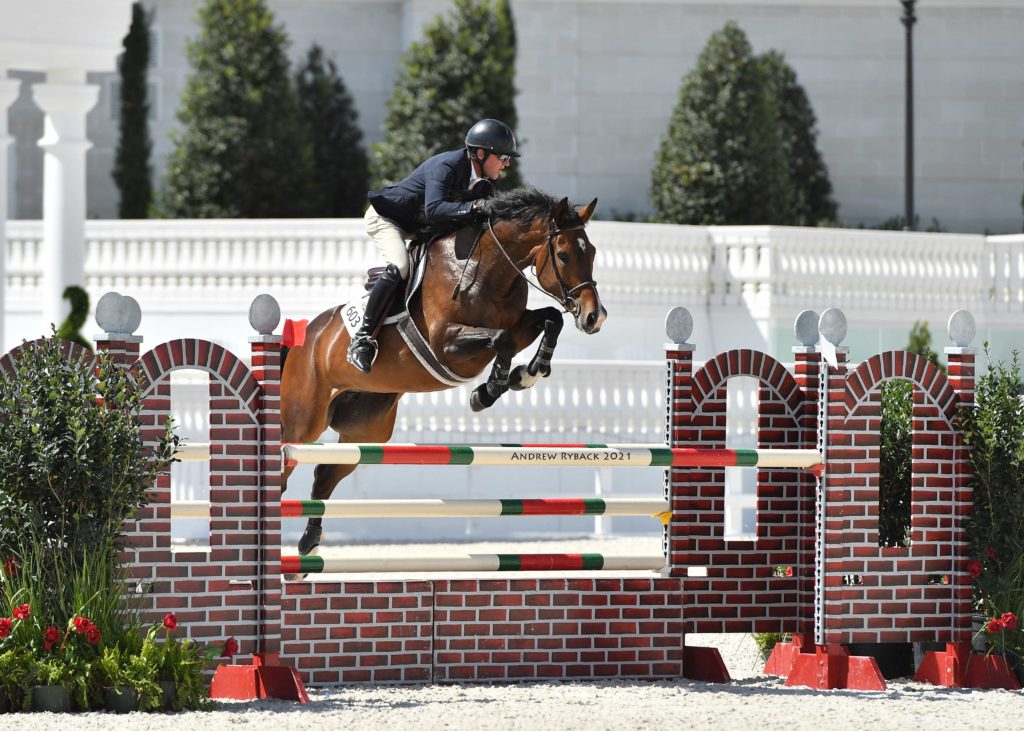 Two entries jumped double clear before David Beisel and Equine Holdings LLC's Ivana Jump (Lupicor x Donnaludine) entered the ring, so Beisel knew he would have to bring his A-game for a shot at the win. Beisel and the 7-year-old Dutch Warmblood mare have worked their way up in height throughout the World Equestrian Center – Ocala Winter Spectacular and were ready to take on this morning's 1.40m class. The pair laid down a quick first round with all rails up in 79.301 seconds before continuing straight to the jump-off. They upped the ante in the class, galloping to each fence and blazing through the timers in 31.772 seconds, moving into the lead.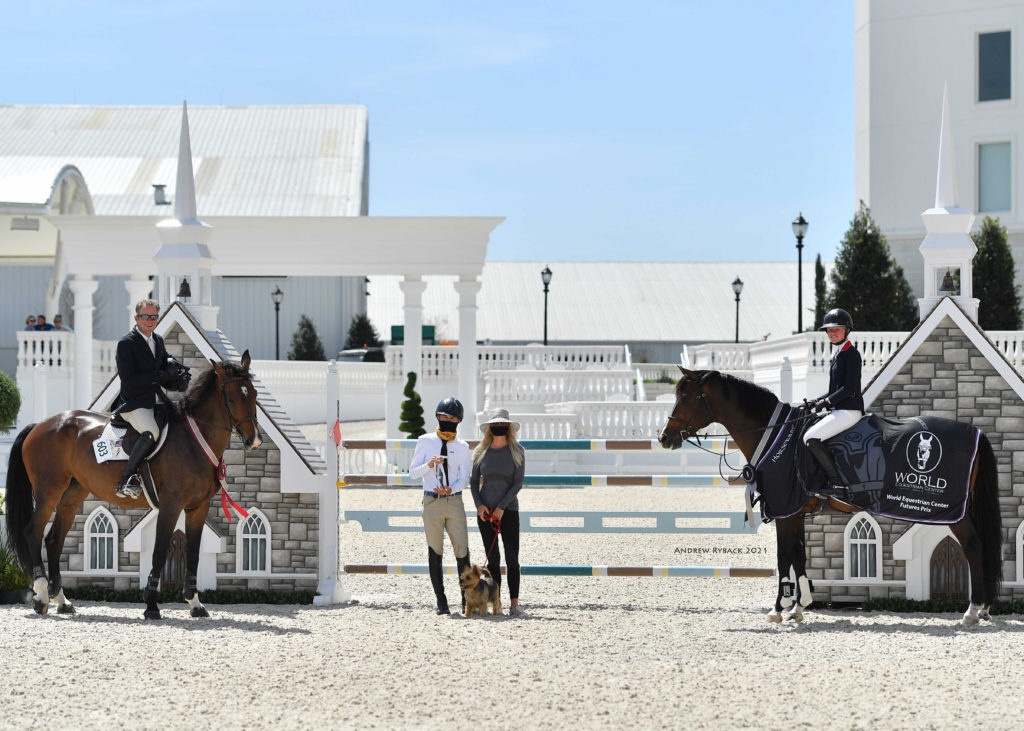 Next in the ring were Izzy Beisel and David Beisel's Ammeretto (Numero Uno x Ranna). Izzy Beisel and the 15-year-old Dutch Warmblood stallion took the top spot in last week's $7,500 Futures Prix and returned on the hunt for another win. The duo flew through the first round in 78.735 seconds, jumping clear and advancing straight to the jump-off. Though she knew her father's time would be tough to beat, Beisel was determined to try, and she urged Ammeretto forward throughout the course. The crowd urged Beisel to kick on as she turned for the final fence, and the stands erupted in applause as she crossed the timers at 30.590 seconds with all rails up, a full second ahead of her father for 1st place.
Izzy Beisel took a moment to chat ringside after the class, "I went right after my dad, who went double clear in 31 seconds. I passed him going into the ring and told him that I could do it in 29 seconds, and we ended up doing the jump-off in 30 seconds. It was really fun, Ammeretto is such a fun horse and he knows what he's doing. Our warm up yesterday was a crossrail and a low vertical, so it was cool that he stepped right in today."
David Beisel also commented on Izzy Beisel's win, "Izzy's win was pretty special, it was great getting beat by my own daughter! This is the first time we've gone 1-2 in a big class, but hopefully it's the first of many. I'd also like to thank Mr. Neilson and Equine Holdings for allowing me to ride Ivana Jump, she was fantastic in today's class."
$7,500 Futures Prix Results
Ammeretto, Izzy Beisel – 0 | 0 | 30.590
Ivana Jump, David Beisel – 0 | 0 | 31.772
Doloris, Santiago Lambre – 0 | 0 | 33.151
Lomax, Armando Hassey – 0 | 0 | 33.380
Coquelicot VH Heuvelland Z, Sean Jobin – 0 | 0 | 36.927
Ravello, Justine Dutton – 0 | 0 | 37.276
Fascinate, Elizabeth Phillips – 0 | 0 | 39.000
Continuity, Kama Godek – 0 | 4 | 33.301
Quentin, Valentina Maury – 1 | 82.393
Eastpoint, Hillary Johnson – 3 | 84.971
Photos courtesy of Andrew Ryback Photography.