Thirty-one entries challenged a technical track in the $7,500 Futures Prix Saturday morning at Week 11 of the World Equestrian Center – Ocala Winter Spectacular. Just three entries managed to jump double clear, but it was five-time Olympian Manuel Torres and Fox View Farm's Caillou VL (Cellestial x Laudatia) that nabbed the win. Torres and the 7-year-old Oldenburg gelding earned 7th place in the $7,500 Futures Prix just two weeks ago and returned this morning in hopes of the win. The pair delivered a clear first round in 78.186 seconds, well within the time allowed of 82 seconds. They advanced straight to the jump-off, keeping a quick pace and hugging the inside track. They galloped through the timers at 42.572 seconds with all rails up, moving to the top of the leaderboard and ultimately taking 1st place.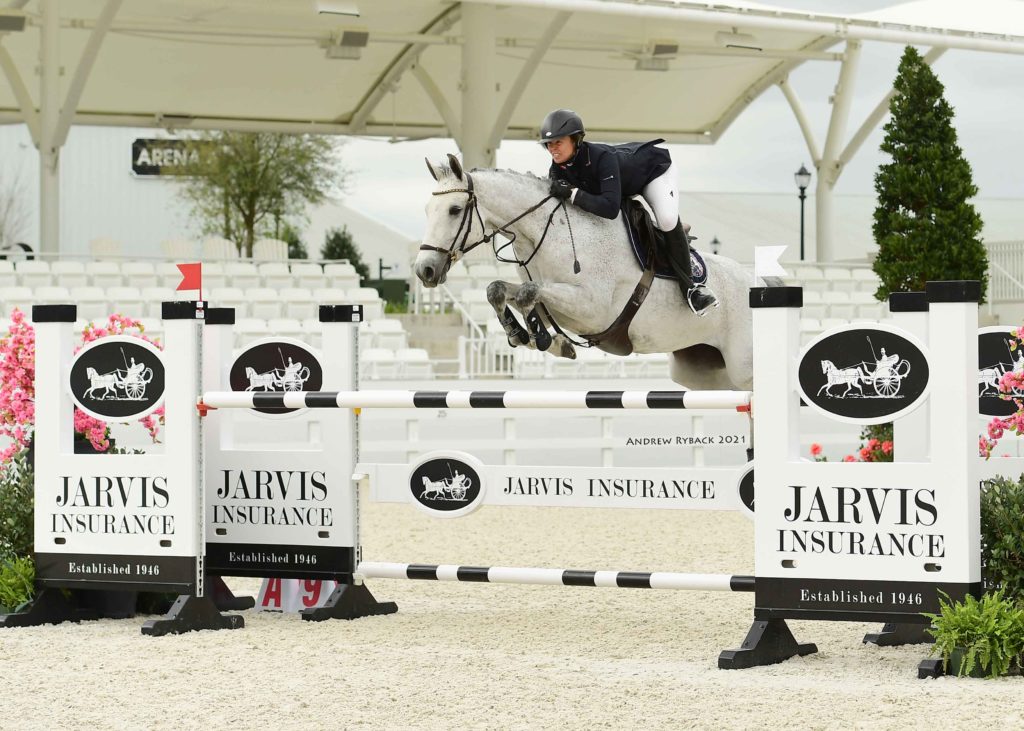 Kama Godek and her own HRH van de Elsakker (Indoctro x Dolorus van de Elsakker) were just behind with two quick, clear rounds. Godek and the 10-year-old KWPN mare have steadily moved up in the jumper ring throughout the season, preparing them well for this morning's 1.40m track. The pair found a clear first round in 75.848 seconds, then continued straight to the jump-off, jumping a second clear round in 42.687 seconds for 2nd place.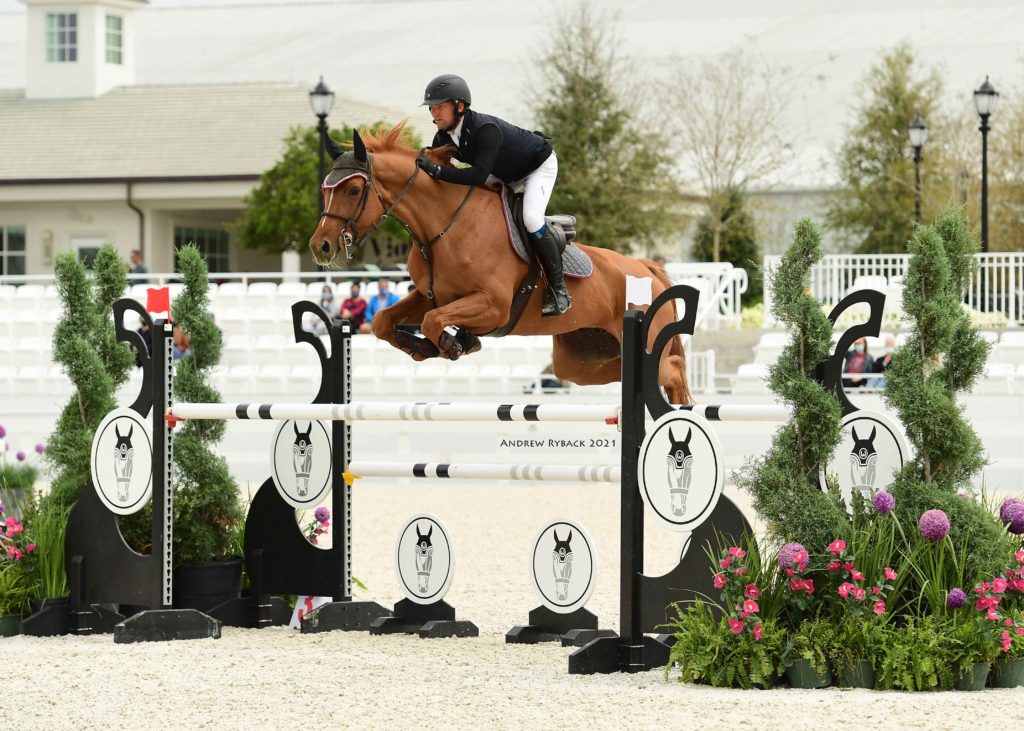 Rounding out the top three placings were Marcus Gruenthal and Linda Bammann's P.S. I Love You (Perigueux x Antoinette). Gruenthal and the 11-year-old Oldenburg mare have earned several top ribbons in the $7,500 Futures Prix this season and were on form again this morning. The duo laid down a clear first round in 80.158 seconds, then delivered a second clear round in 43.831 seconds for 3rd place.
Torres took time to chat about his win aboard Caillou VL, "Caillou VL is a very young horse, he came from Europe at the beginning of this year as a 7-year-old. Today's course designer, Alan Wade, is one of the toughest course designers in the world, so no matter the height of the jumps, his courses are always very difficult and technical."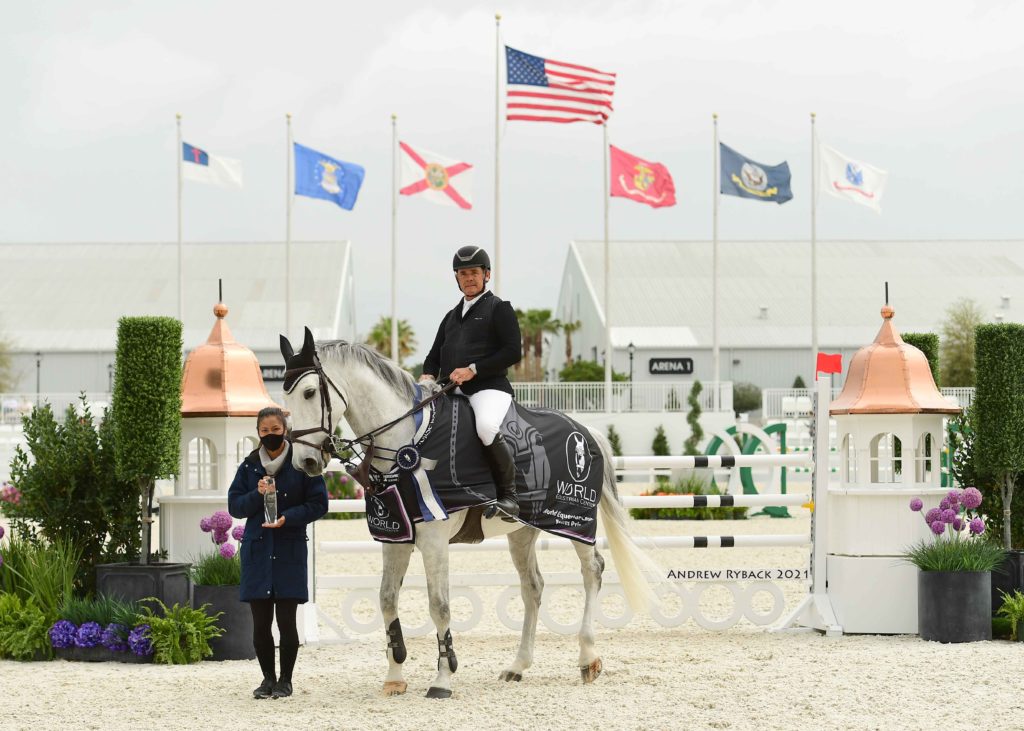 When asked about his plan on course, Torres responded, "It worked out well for me today. I knew I had to go clean and be a little fast. He's not a slow horse, so I gave it a little bit of a shot and it worked out well and he jumped amazing. Caillou VL was doing the 7-year-olds in Europe, but with the pandemic, he hadn't shown in a while. We brought him straight to WEC and we've been developing him over the past few weeks and it has gone well."
Torres also commented on his excitement for his upcoming move to North Carolina, "I am originally from Columbia, but we have a farm in Virginia called Santa Catalina Farm. We are moving to North Carolina very soon as Manuel Torres Equestrian, and we are looking forward to that."
$7,500 Futures Prix Results
Caillou VL, Manuel Torres – 0 | 0 | 42.572
HRH van de Elsakker, Kama Godek – 0 | 0 | 42.687
P.S. I Love You, Marcus Gruenthal – 0 | 0 | 43.831
Chadolan, Samuel Parot – 0 | 4 | 40.078
Bugatti Z, Christoph Schroeder – 0 | 4 | 42.915
Glorix van de Mispelaere, Jenna Friedman – 0 | 4 | 43.344
Garda, Laura Gaither Ulrich – 0 | 14 | 53.740
Kaomi, Sandra Zimmerli – 1 | 82.563
Chronicle, Megan Wexler – 2 | 83.827
Ammeretto, Izzy Beisel – 4 | 73.276
Photos courtesy of Andrew Ryback Photography.