March 26, 2021 – Summer Hill (Lexington, KY) collected first and second-place honors in Friday's $5,000 Horseware Ireland Welcome Stake, piloting La Belle SCF to first on a jump-off time of 36.565 seconds, clearing the short course with Hakuna Matata, the 2012 Dutch Warmblood mare (Corland x Olrusa) owned by Ashland Farms, in a time of 38.625 seconds for second place. Allen Nabors, Jr. (Ocala, FL) rode to a time of 41.974 seconds to claim third with Colourful RW, the 2011 Holsteiner gelding (Carrico x Zypria II) owned by Morlynn Farm.
Hill and the 2011 Belgian Warmblood mare (Diktator van de Boslandhoeve x Belle Bleu S) owned in partnership with Andrea Simpson are a successful partnership in their own right, though La Belle SCF was formerly piloted to many wins at TIEC with David O'Brien. "She's phenomenal, and has won a lot of big classes here with David O'Brien. She also is one that just tries really hard for you."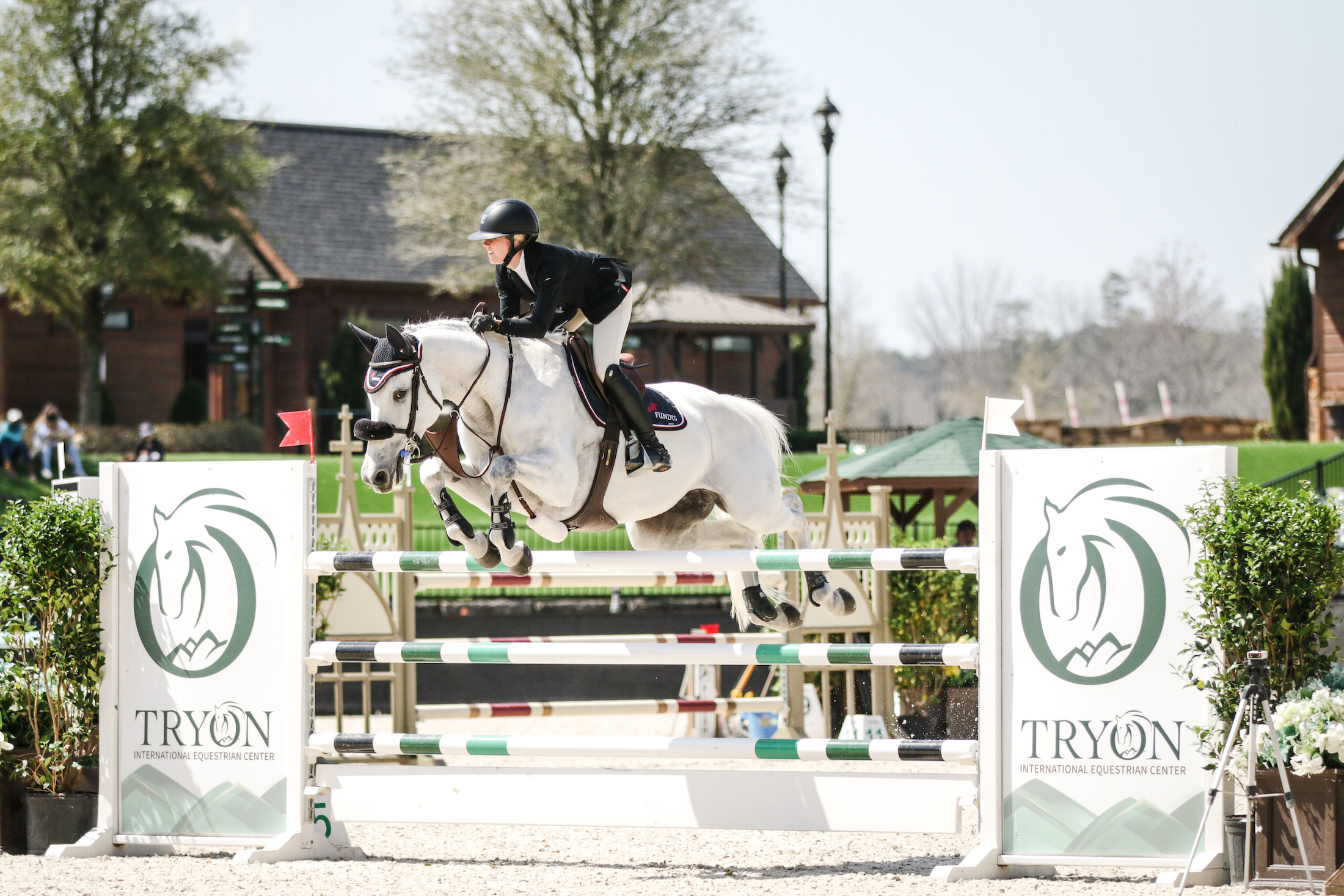 Hakuna Matata, on the other hand, is a new mount for Hill, and a very different ride, but Hill chose to ride both horses the same way, she explained. "She's new to me. This is our first show, and that was my third class. She's nine, and really a cool horse who tries really, really hard. I'm just getting it together with her. I had one plan and stuck to it with both horses. They're very different animals, so it can be a little tricky sometimes to ride the same plan with both horses, but the course rode nicely and the jumps were nice."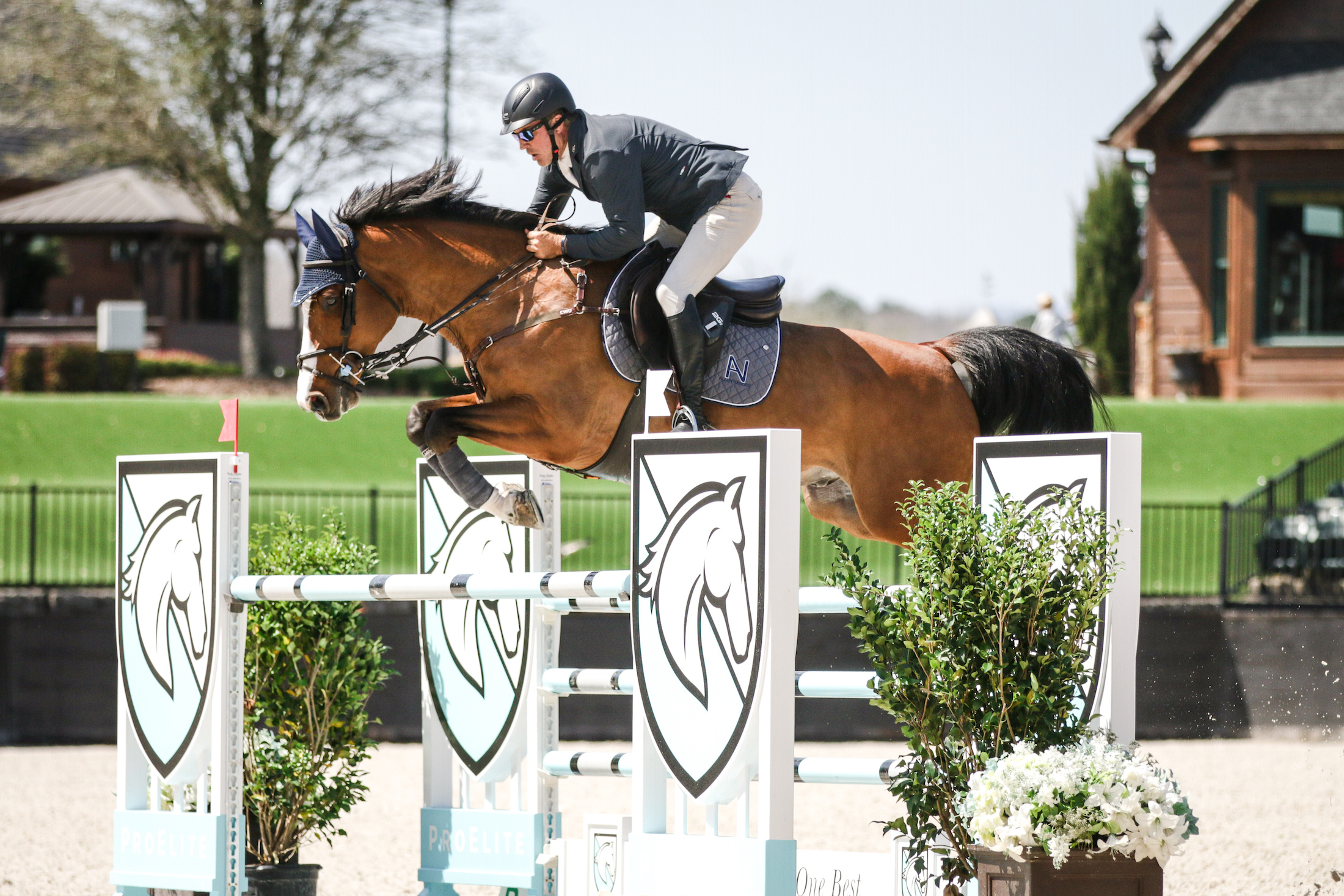 "My plan in the jump-off was to make as many inside turns as I thought was possible," she recapped of her successful short-course tours. "I was able to do that for the most part. The only thing I switched up on La Belle SCF, I left out a stride to the last line, since I know her a little bit better and her stride is a little bigger. I also just trust her just a little bit more."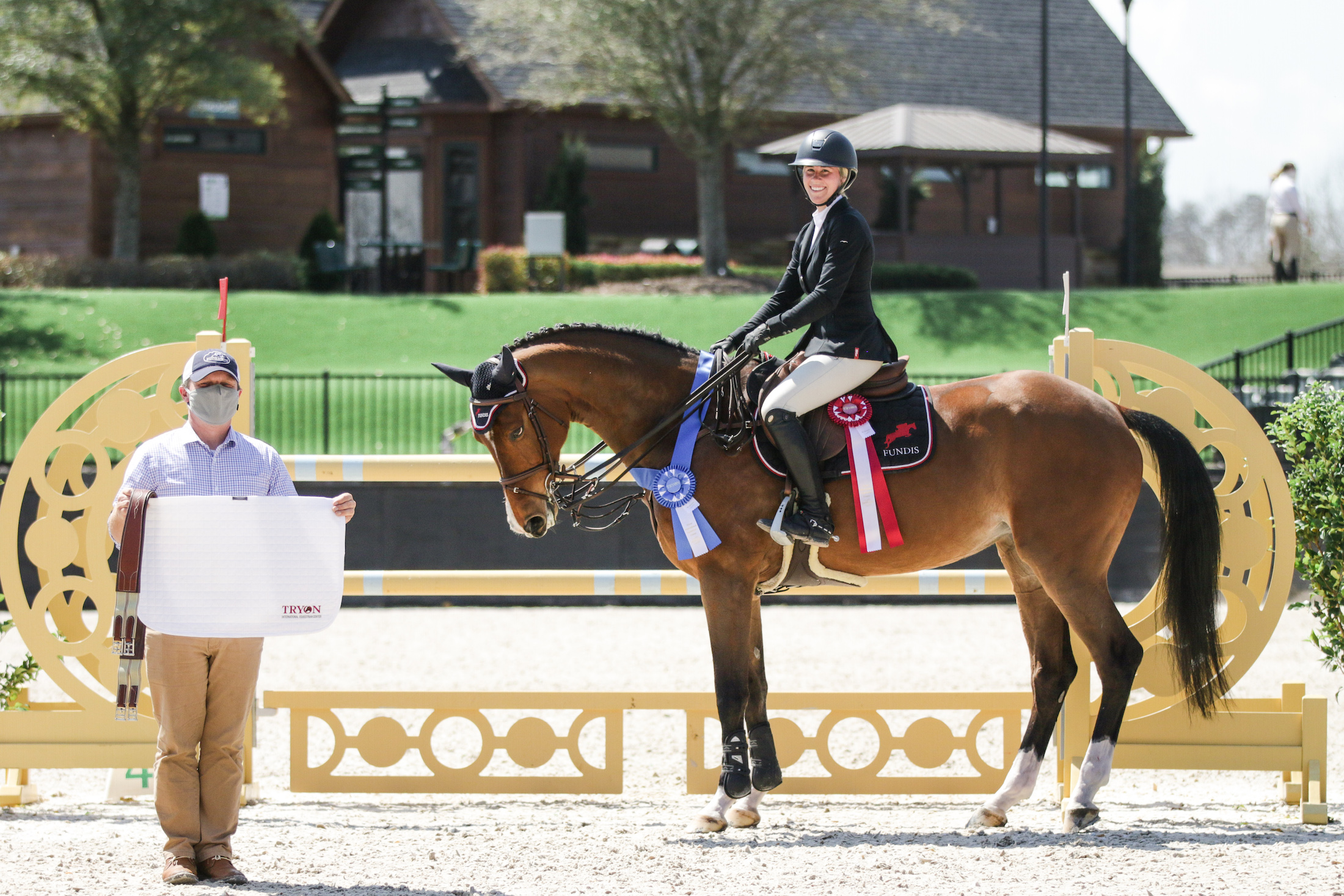 Jumper Highlights:
The 1.20m Open Jumper Division saw Megan Thiel (Roswell, GA) and Grace Jordan's Camboro top the division, with reserve honors named to Benjamin G. Rosichan (Columbus, NC) and Stacey 17, owned by David Miller.
Morgan Ashby (Lincolnton, NC) and Bon Chatsworth Pierre, owned by Allen Nabors, Jr., were champions in the St. Luke's Hospital Low Junior/Amateur 1.20 Jumper Division, with Isabelle Blackstone (Monroe, GA) claiming reserve aboard Joan Jet JKSR for Prelude Sporthorses.
The ProElite Children's/Adult Amateur 1.10m Jumper Division resulted in a champion rosette for Lily Bennett (Isle of Palms, SC) and her own Zimba, while Elizabeth Galloway (Taylors, SC) piloted her own F 16 to reserve on the week.
Hunter Highlights:
In the Foothills Hunter 2'9" Division, Annie Jones (Mascot, VA) and Game Boy were named champions for Annika Rimmer, and Amelia Jenson (Carmel, IN) received reserve honors aboard her own Foreign Affair.
Norah Crowley (West Chester, PA) and her own Obsession dominated the Main Street Insurance Large Junior Hunter 3'6" Division, with reserve earned by Charlotte Harvey (Charlotte, NC) and her own Con-Lovis R.
The USHJA Hunter 2' Division concluded with Lauren Kamber (Canton, GA) as champion with Pebble Beach for Ivy Lang, while reserve was named to Patty Ramsey (Mount Juliet, TN) and her own Tatabra Nashville.
For all Division results from Tryon Welcome 1, click here.
For full results from the $15,000 Tryon Resort Grand Prix, click here.
For full results from the $5,000 Horseware Ireland Welcome Stake, click here.