By Sabrina Brashares and Kate Pettersen for Jennifer Wood Media, Inc.
Hunter riders entered the Derby Field at Equestrian Village one last time for the $50,000 USHJA International Hunter Derby on Saturday of WEF 12. Twenty-seven of the top hunter horse-and-rider combinations entered the two-round class with the hopes of winning the top prize. In the end, Greg Crolick and Carole Chase's Chappy produced two flawless rounds to earn a total score of 374.5 and take home the blue ribbon.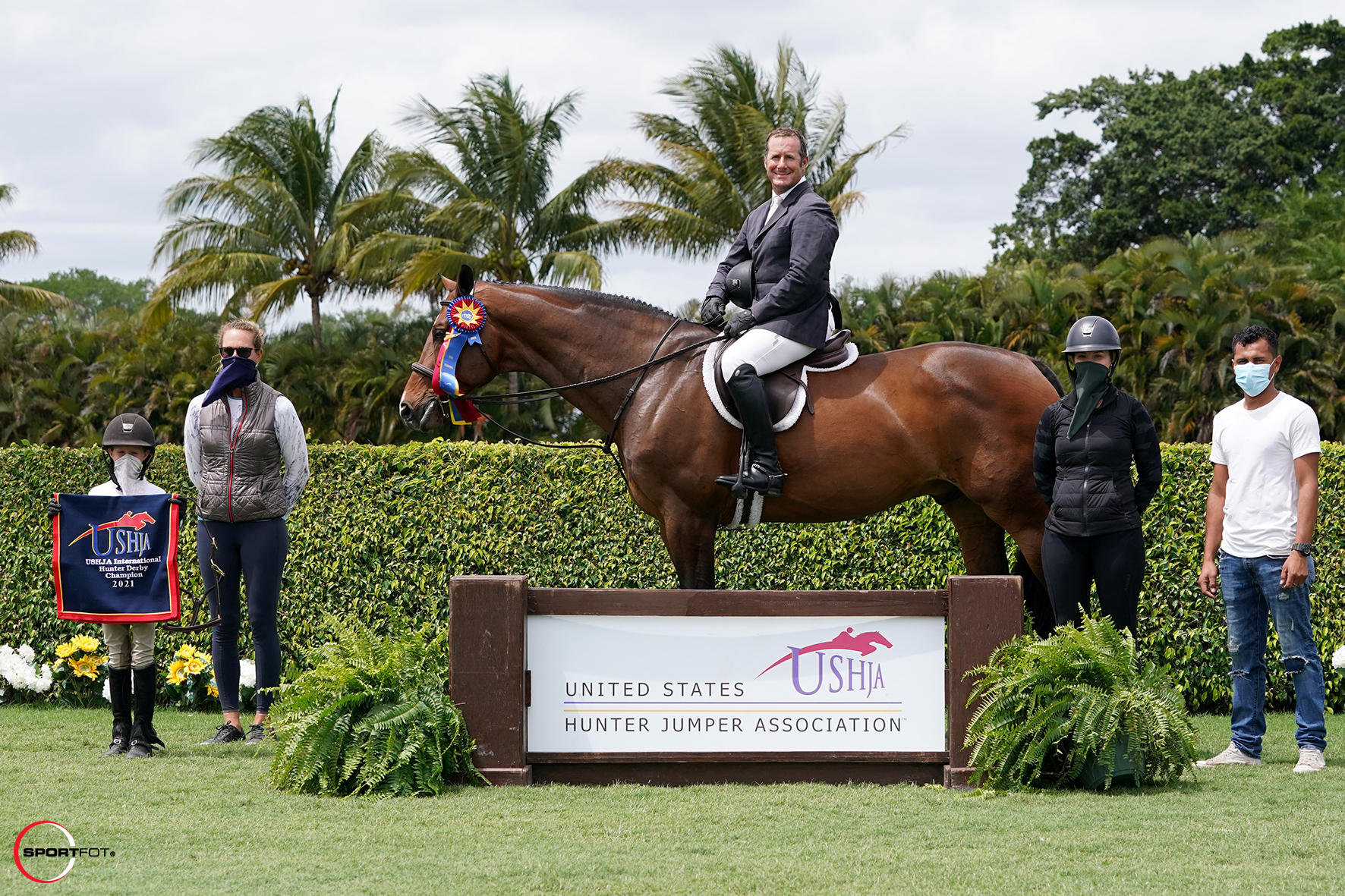 Havens Schatt, of Georgetown, KY, and Ken and Amy Wexler LLC's Cascartini finished with a second place ribbon in the class and a total score of 371.5. Third place was awarded to Elizabeth Towell Boyd, of Camden, SC, and Rebekah Warren's Cassico with an overall score of 370.
Riders were asked to navigate a classic round course, designed by Ken Krome, consisting of 13 fences and offering four high options. After completing the first round, the top 12 combinations returned for the handy course to impress the judges one last time. The 10-fence handy round included a trot jump to a two-stride line and four high option fences.
Crolick, of Clarkston, MI, and Chappy were first in the order of go and produced a picture-perfect first round to earn a high score of 182. The pair held onto the lead for the remainder of the classic round. Last to go in the handy, Crolick and the 10-year-old Mecklenburg gelding by Chacco Blue showed off their style and rideability to earn a score of 192.5 and top honors in the class.
"[The course] rode really beautiful," commented Crolick, "were gorgeous, very flowing and very smooth. I just went in there today and had a good round; it felt great.
"My plan was to try to be as handy as I could," he continued, "but also as careful as I could and not overdo it. [I did not want to] lose the lead and hopefully [I would] maintain the lead after the second round. So only doing two high options was my plan and try to be as smooth as possible."
Schatt and Cascartini were second to go and stayed right behind Crolick through both rounds of the class. The duo earned a first round score of 182 followed by the second highest handy round score of 194.5.
"We imported him from Europe in 2019," said Schatt of the Holsteiner gelding. "I started him in the First Year Green right away when he was seven years old. He did well during the summer and then got a skin disease in the fall right where the girth went so he pretty much had all of the fall off because you couldn't put a saddle on him. Last year I started him in the Second Year Greens and then COVID hit, so he has relatively little experience. He is one of those horses that when he is dialed in to what he's supposed to be doing and he's listening to you, he's super brave."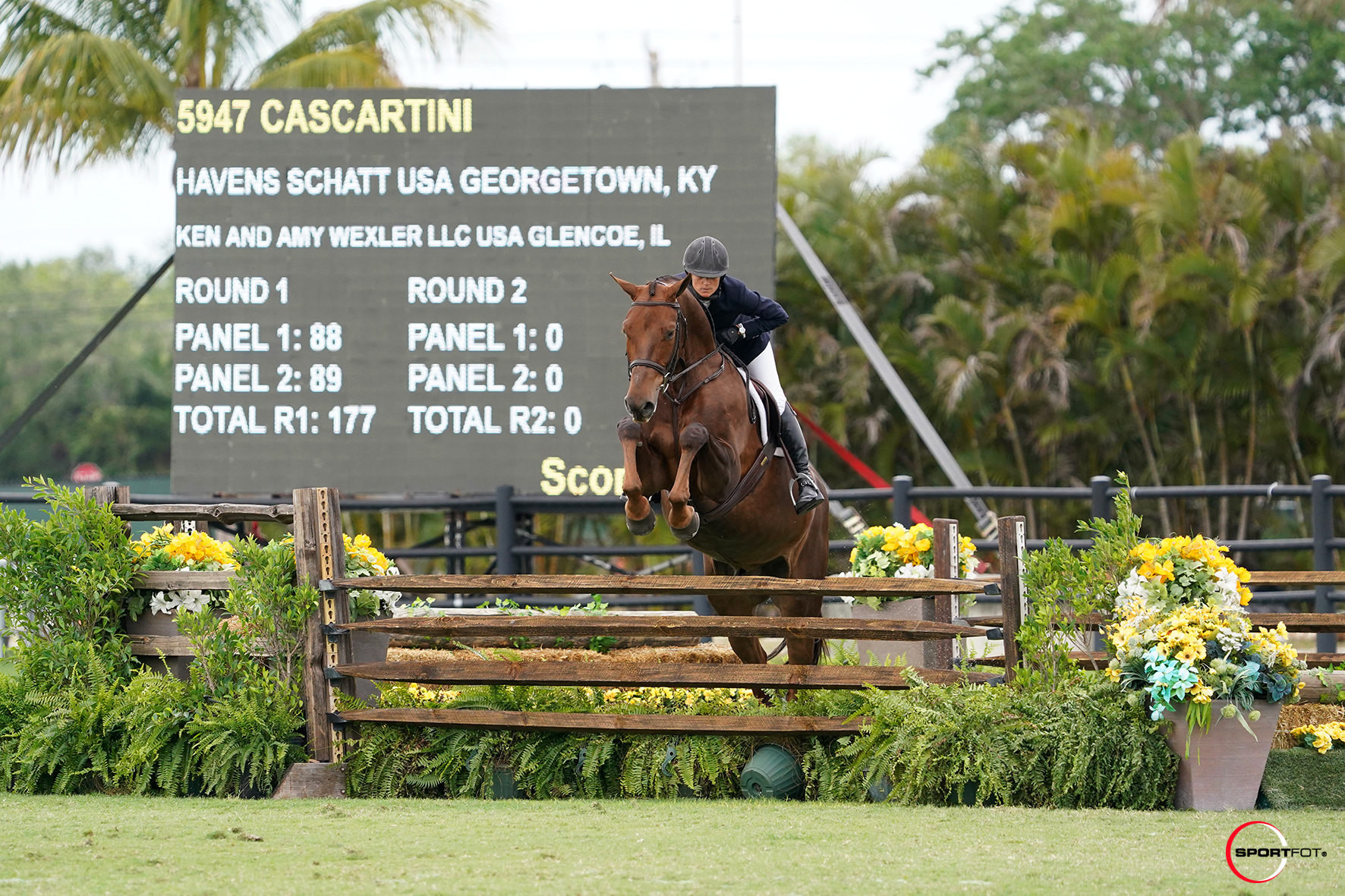 After having difficulties in the last few derby handy rounds that Schatt and Cascartini have done together, the rider wanted to make sure to give the gelding a confident and positive ride. Schatt navigated a slick track, and Cascartini jumped in beautiful form to hold onto the pair's second place position.
"Today I really wanted to try to win the class," said Schatt, "but at the same time I wanted to give him the best experience that I could give him because he has had trouble in the handy the last couple classes. I feel like as a rider with that horse at that stage of the game, I did everything I could to try to gain some points on Greg, which I did gain a few points but not enough."
After a win on the field yesterday, Boyd returned today ready to give it her all. The rider guided Cassico to a classic round score of 177 in the first round to put them in third place. After a more "jumpery" school with Boyd's brother, Hardin Towell, the pair produced an impressive handy round performance for the second-highest handy score of 195.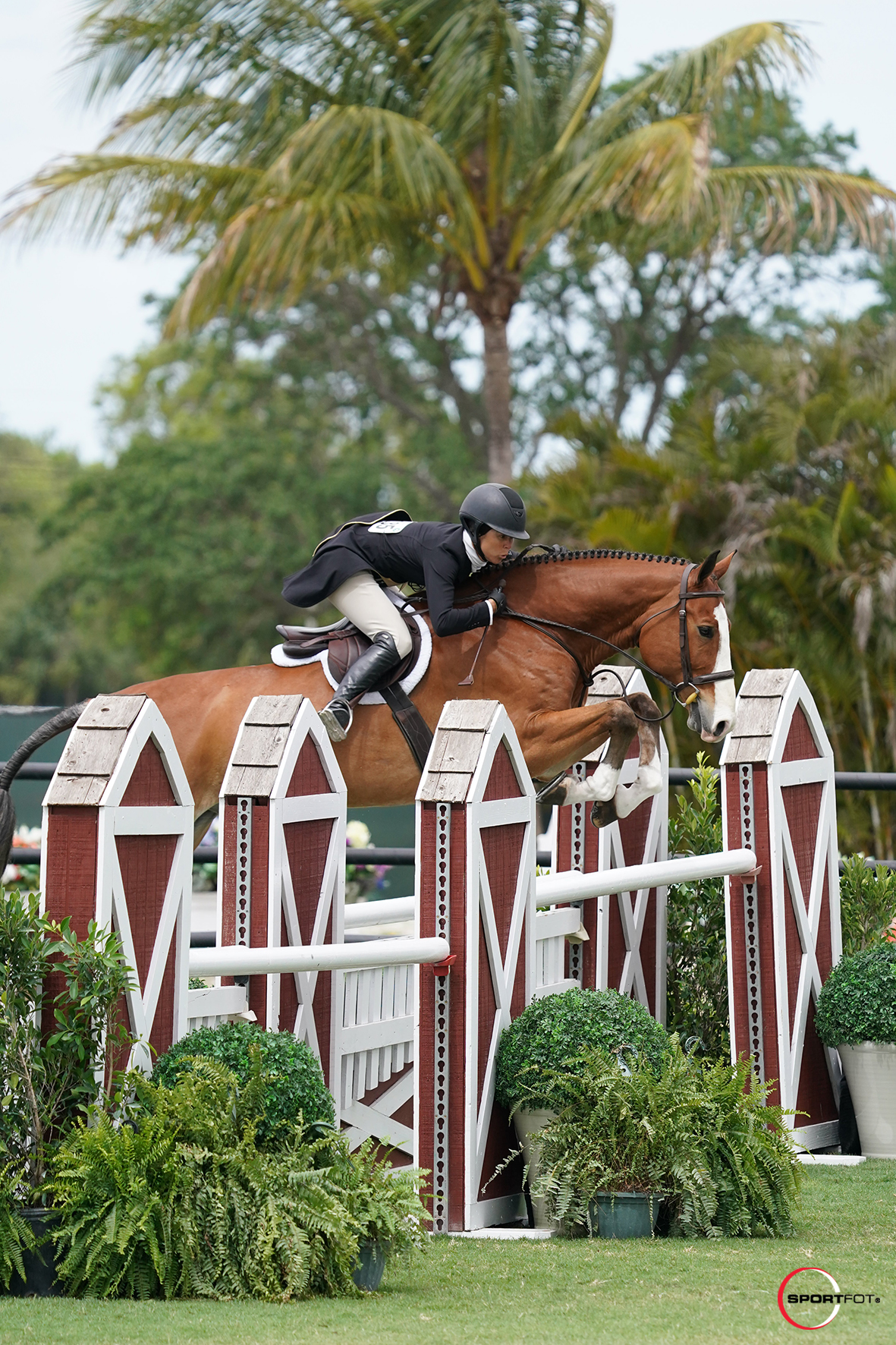 "I'm thrilled with him," said Boyd of the 10-year-old Holsteiner gelding by Carrico. "He's owned by Rebekah Warren, so he's been doing the 3'3" Amateur-[Owners] all season. He's such a good boy to step right up and do this class. It was a fun class. I thought that the trot in to the two-stride was a nice addition, and it was just a fun way to end circuit galloping on a field.
"My dad Jack [Towell] was training the junior hunters today so my brother Hardin came over," continued Boyd. "The schooling was a little different than we usually do. I felt like we were getting ready for the five star!"
With some of the top hunter combinations entered in the class, Crolick was thrilled to finish the season with a big victory.
"It feels wonderful for this big of a win," said Crolick. "You keep plugging along, and you're always on the hunt. You hope, and some days are good, some days are bad. Today was absolutely wonderful. I'm really happy for the client and my sponsors. It takes a huge team to do this. I just want to thank clients, sponsors, grooms, and everybody that goes into it."
Final Results: $50,000 USHJA International Hunter Derby
Horse, Rider, Owner
Round 1 Score, Round 2 Score | Total
1. Chappy, Greg Crolick, Carole Chase
182.00, 192.50 | 374.50
2. Cascartini, Havens Schatt, Ken and Amy Wexler LLC
177.00, 194.50 | 371.50
3. Cassico, Elizabeth Towell Boyd, Rebekah Warren
175.00, 195.00 | 370.00
4. Gabriel, Victoria Colvin, JT Farm
169.50, 200.00 | 369.50
5. Symbolic, Tessa Downey, Bella Kay
170.10, 193.00 | 363.10
6 Addison, Sloane Coles, Catherine Wheeler
167.00, 194.00 | 361.00
7. Testify, Kelley Farmer, Rock Ridge Farms
167.50, 187.00 | 354.50
8. Poker Face, Jennifer Bliss, Harris Hill Farm, LLC
170.50, 179.00 | 349.50
9. Grazie, Alexa Elle Lignelli, The Lignelli Family
167.50, 179.00 | 346.50
10. Mindful, Jennifer Hannan, Kensel, LLC
172.00, 174.00 | 346.00
11. True Blue, Caitlin Venezia, Jennifer Combs
166.25, 164.00 | 330.25
12. Handwritten, Greg Crolick, Jon Cotton
170.50, 95.00 | 265.50