Eleese Shillingford (Alpharetta, GA) didn't let a competitive 33-entry field in the $5,000 USHJA National Hunter Derby – nor her junior age – prevent her from producing the top score of the day on a two-round total of 179.5 aboard Odyssey, her own 2012 Westphalian gelding (Chin Win x Loreen). Julie Curtin (Woodstock, GA) piloted Salter Hydinger's Anthem to reserve on a two-round score of 178 with the 2008 Hanoverian gelding (Argentinus x Unknown), while third was named to junior competitor Katelyn Coveny (Natick, MA) aboard her own MTM Fashion, the 2010 Oldenburg gelding (Fiderstanz x Lapaz II), collecting a total score of 177.
The Keith Bollotte (Hendersonville, NC) course design lent itself to Odyssey's talents especially in the Handy round, Shillingford, the 16-year-old high school sophomore, recapped. "He's a very good boy, but tends to get strong sometimes, so I just enjoyed it as a Derby with no pressure. Handy rounds are my favorite. I love the tight turns," Shillingford revealed of her second-round strategy.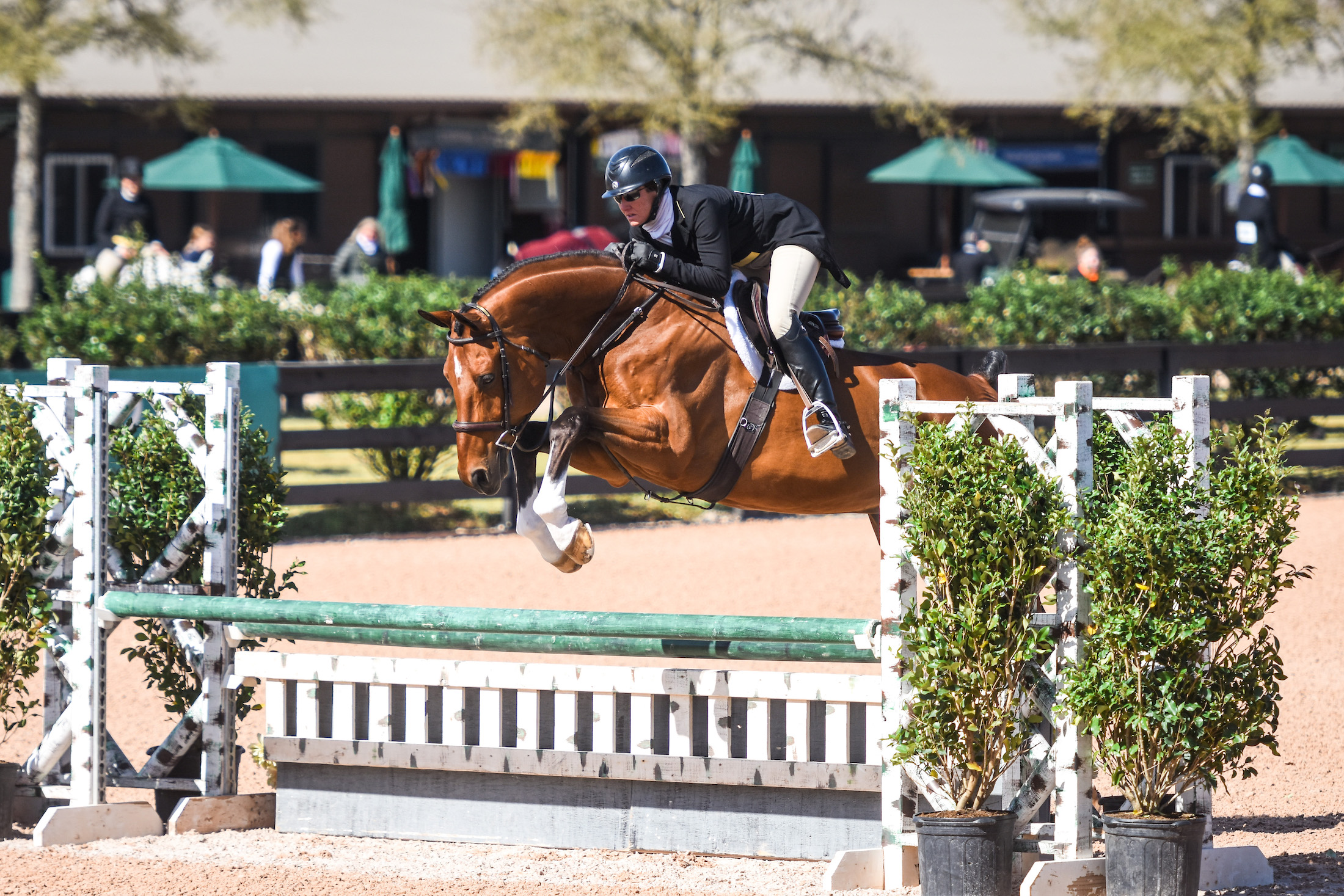 "My plan was to slice the first jump so that I could land right, already inside of the decorations to turn to the nine [stride line]. I rode up the nine early so that I could fade out for the trot jump, and didn't have to pull much at the last second," she elaborated. "We rode up nicely to the high option, and I put that on a bit of a left angle so I landed on the left lead and could turn right inside to the other high option. I faded out a little bit before the last oxer so that when I landed I could slow down a little bit before picking up my hand gallop to the last jump."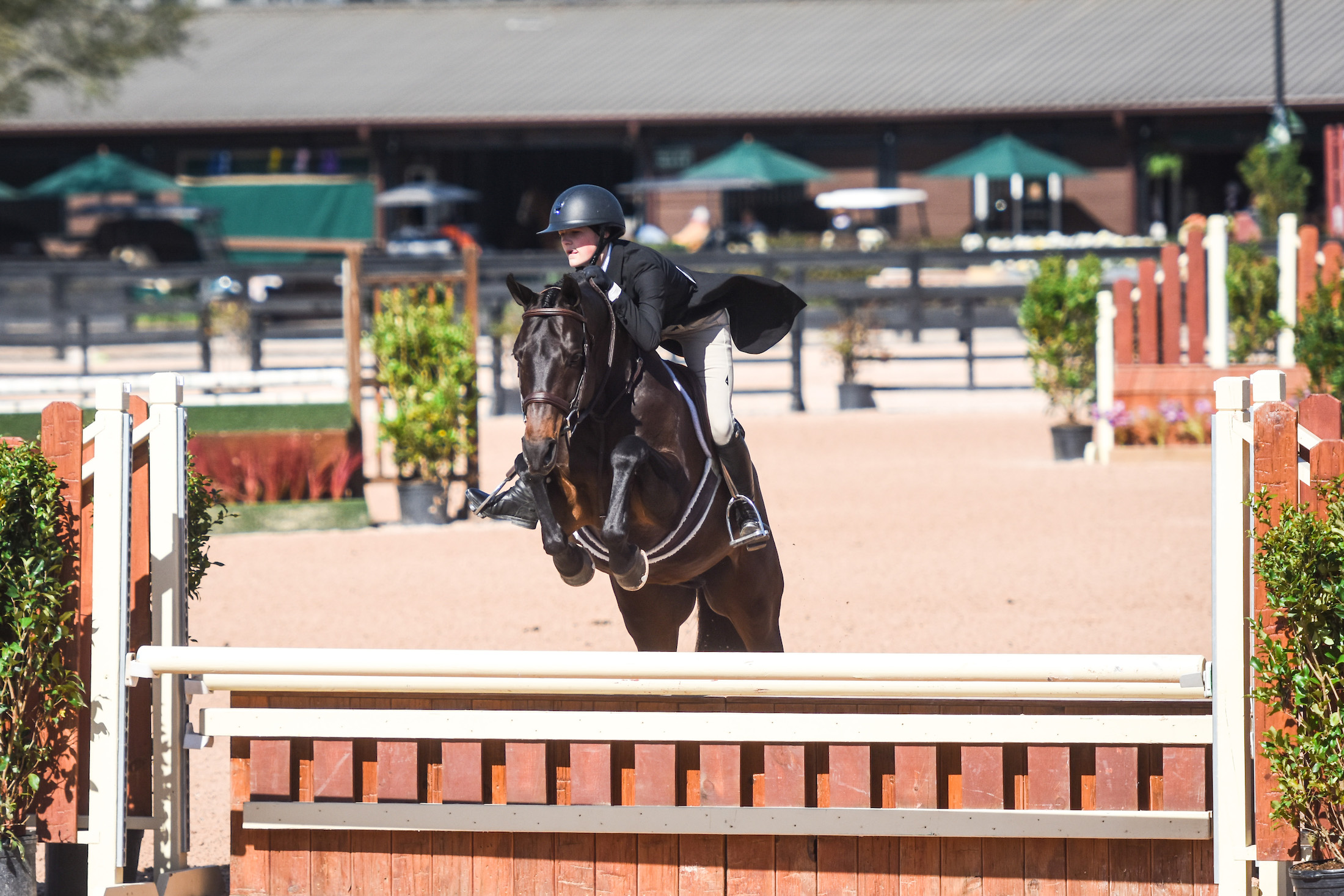 All the details came together for Shillingford, who has been paired with Odyssey since he was four years old. "He does everything. I've taken him to International Derbies, National Derbies, Hunters, Jumpers, Equitation… he's done it all! He's a good, old soul, even though he's pretty young. I can always count on him," she emphasized.
In the near future, Shillingford is aiming for the ASPCA Maclay Finals and Dover/USEF Hunter Seat Medal Finals with Odyssey, as well as more USHJA International Hunter Derby performances along the way. "I love those," Shillingford concluded, "and he loves jumping big!"
For full Division results from Tryon Welcome 4, click here.
For full results from the $5,000 USHJA National Hunter Derby, click here.