Taylor Land (Atlanta, GA) and Get Go claimed a second consecutive Tryon Resort Grand Prix win at Tryon International Equestrian Center and Resort (TIEC), stopping the short-course timers in 31.551 seconds. In reserve, Amanda Flint (Bourbonnais, IL) rode her own VDL Wittinger, the 2003 Dutch Warmblood gelding (Indoctro x Irusa), to the first double-clear round of the class with a time of 34.081 seconds. Grant Seger (Aiken, SC) claimed both third and fourth place, guiding Cantucchini, the 2011 Oldenburg gelding (Cloney x Caprera) owned by Grey Fox Crossing, to a four-fault, 31.808-second jump-off performance, and dropping two rails in the jump-off with Dr. J, Grey Fox Crossing's 2008 Warmblood gelding (Diamant de Semilly x Galaxy), and coming home in 32.023 seconds for fourth place.
The Dean Rheinheimer (Sheridan, IN) course design challenged 18 entries in the American Standard Jumper Classic to close out the Tryon Welcome Series, with the 2021 series breaking all previous attendance records over four weeks of national Hunter, Jumper, and Equitation competition. Land and the 2012 Hanoverian gelding (Grey Top x Wantana) owned by Pinetree Farms, Inc. were second-to-last in the jump-off test, which gave them an opportunity to go "medium-fast" to take the win, Land shared.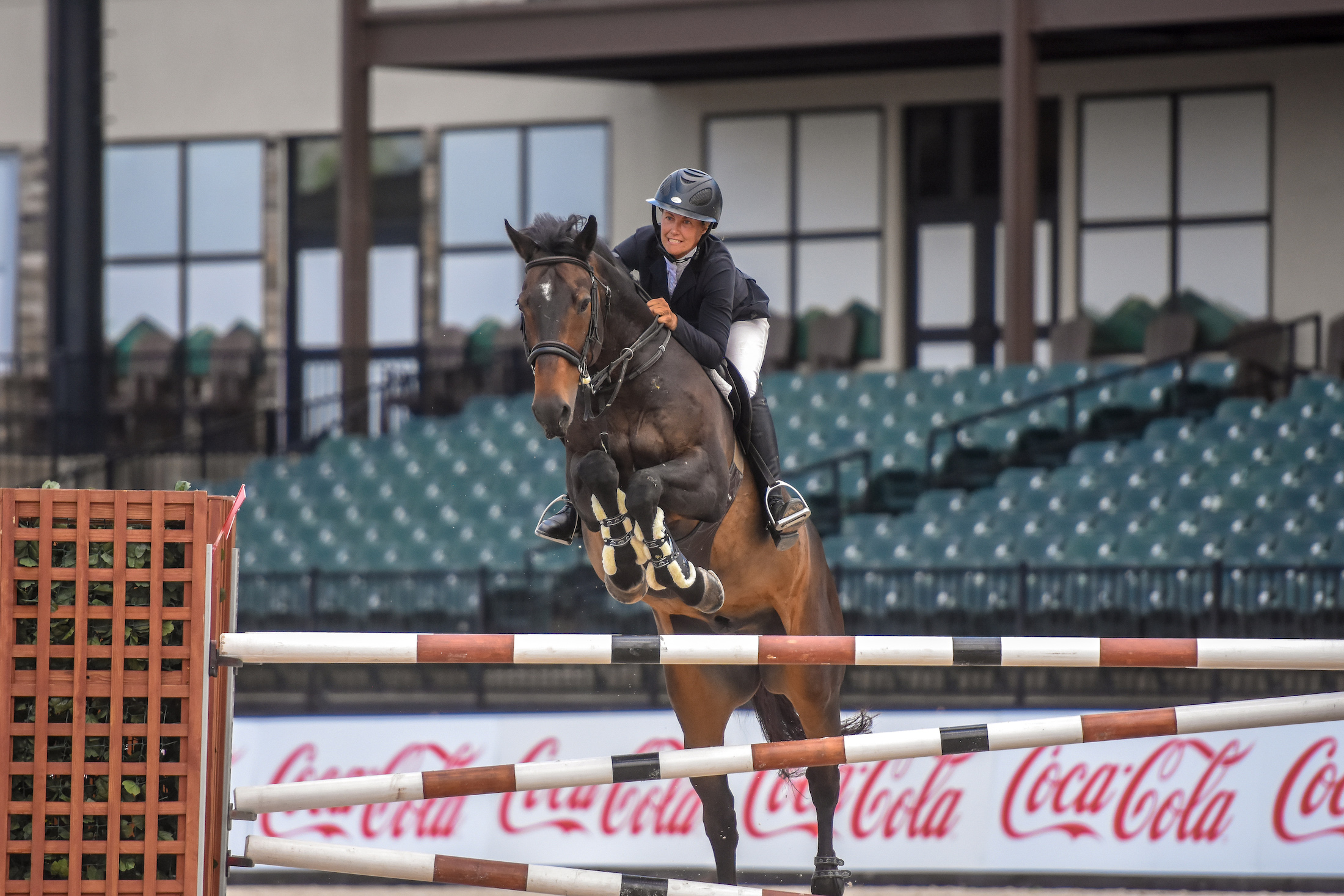 "The jumps were a little bigger this week for a little bit more money, so it was nice we got a little warm-up last week," Taylor relayed of her two-week streak. "I thought the course was good, with smooth, forward lines. It had enough options and questions to make it difficult. I really enjoyed it!"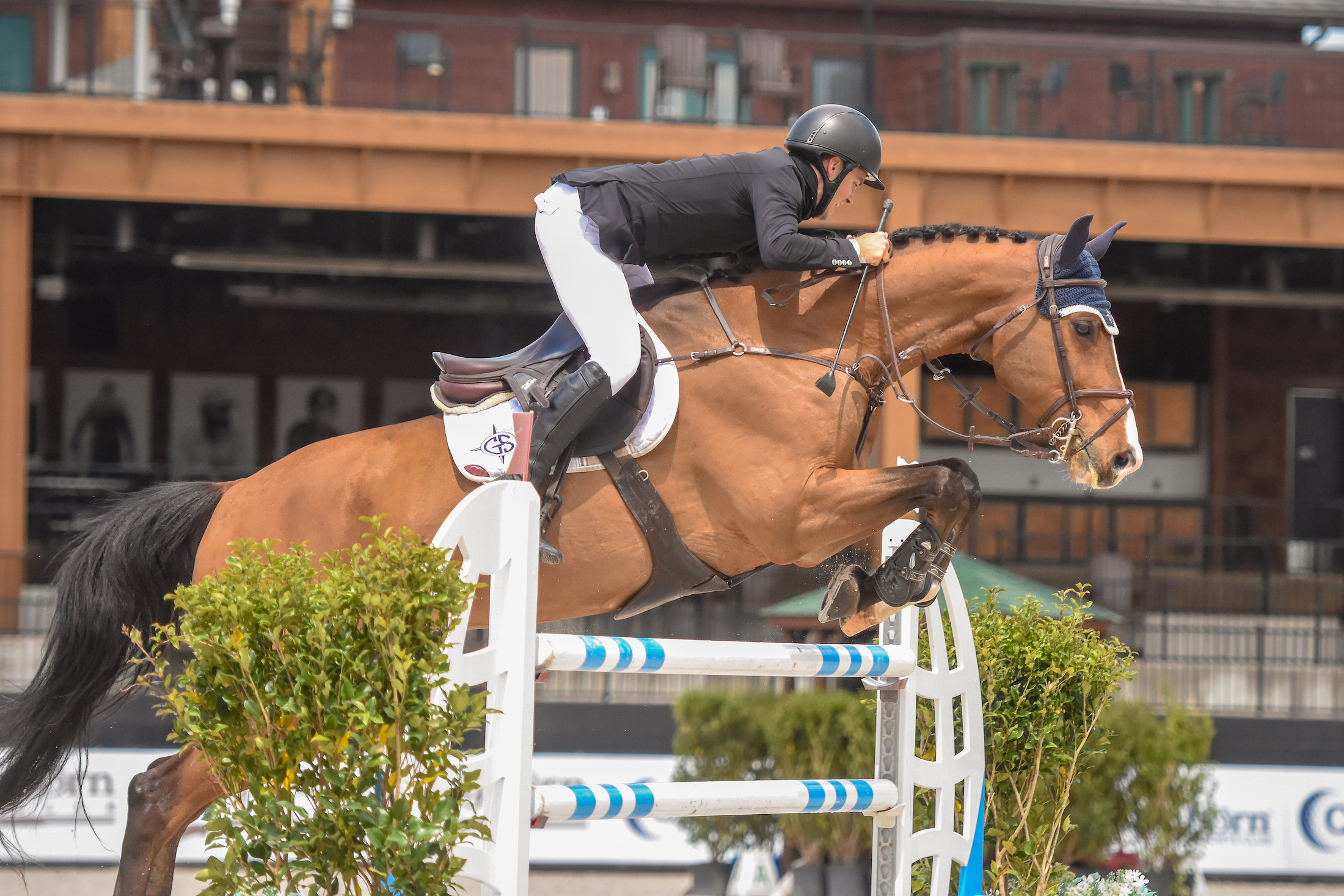 Late in the order, Land was able to watch riders tackle the jump-off course before making her own run. "I went second to last, and I knew there was only one [rider] clean to that point, and she hadn't been super fast. My jump-off strategy was to go medium-fast, make sure I jumped clean and put enough pressure on the last rider to make it hard for [Grant Seger] to catch."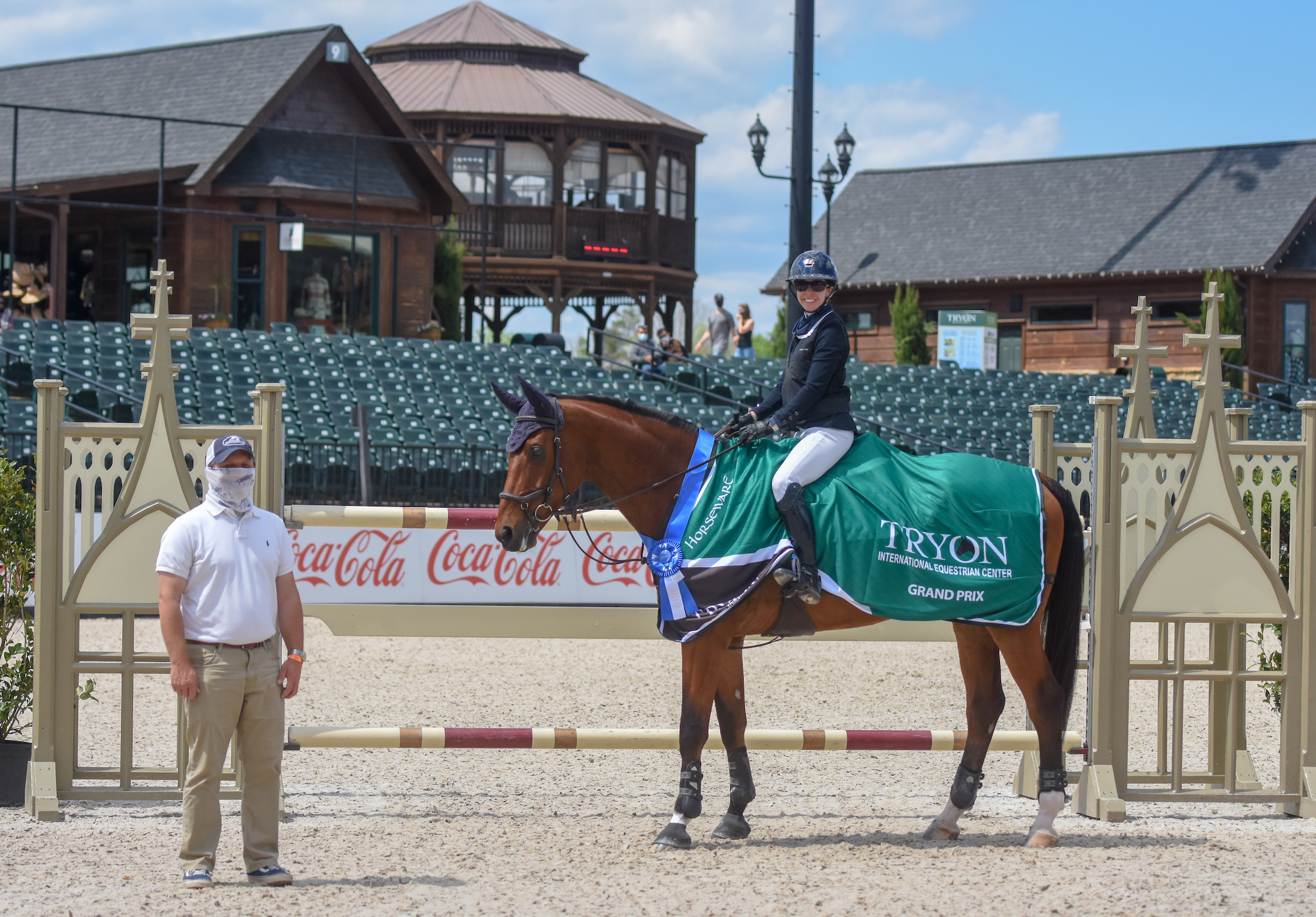 Land is a frequent face at TIEC, particularly in Tryon Stadium, and when she returns from two weeks at home to the venue, she will hopefully have a bigger string with her, she concluded. "I'll be back here in May with Grumbles [Get Go]. I have two horses coming back from injury, so he's my main man right now! It's great to be here."
For full Division results from Tryon Welcome 4, click here.
For full results from the $25,000 Tryon Resort Grand Prix, click here.