Sydney Shulman (Greenwich, CT) and Villamoura kicked off Tryon Spring 1 with a win in the $25,000 Horseware Ireland Welcome Stake, speeding through the jump-off timers in 35.405 seconds. Catherine Tyree (Chicago, IL) and Bokai, the Catherine Tyree LLC-owned 2006 Dutch Warmblood gelding (Up To Date x Lucky Girl), cleared the short course in a time of 36.682 to earn reserve, while Fernando Cardenas, Jr. (New Hill, NC) and his own Calvados, the 2010 Danish Warmblood gelding (Chellys Z x Serupgards Canasta), scored third on a time of 40.082.
Shulman and the 2009 Selle Francais mare (Diamant de Semilly x Kasina) owned by Jill Shulman rerouted to TIEC just last week, at the urging of Cat Tyree, Shulman revealed. "Cat said, 'I'm never telling you to come to a horse show when you're not going!' – I wasn't planning to come here until about a week ago, but we decided to catch this show on our way back home."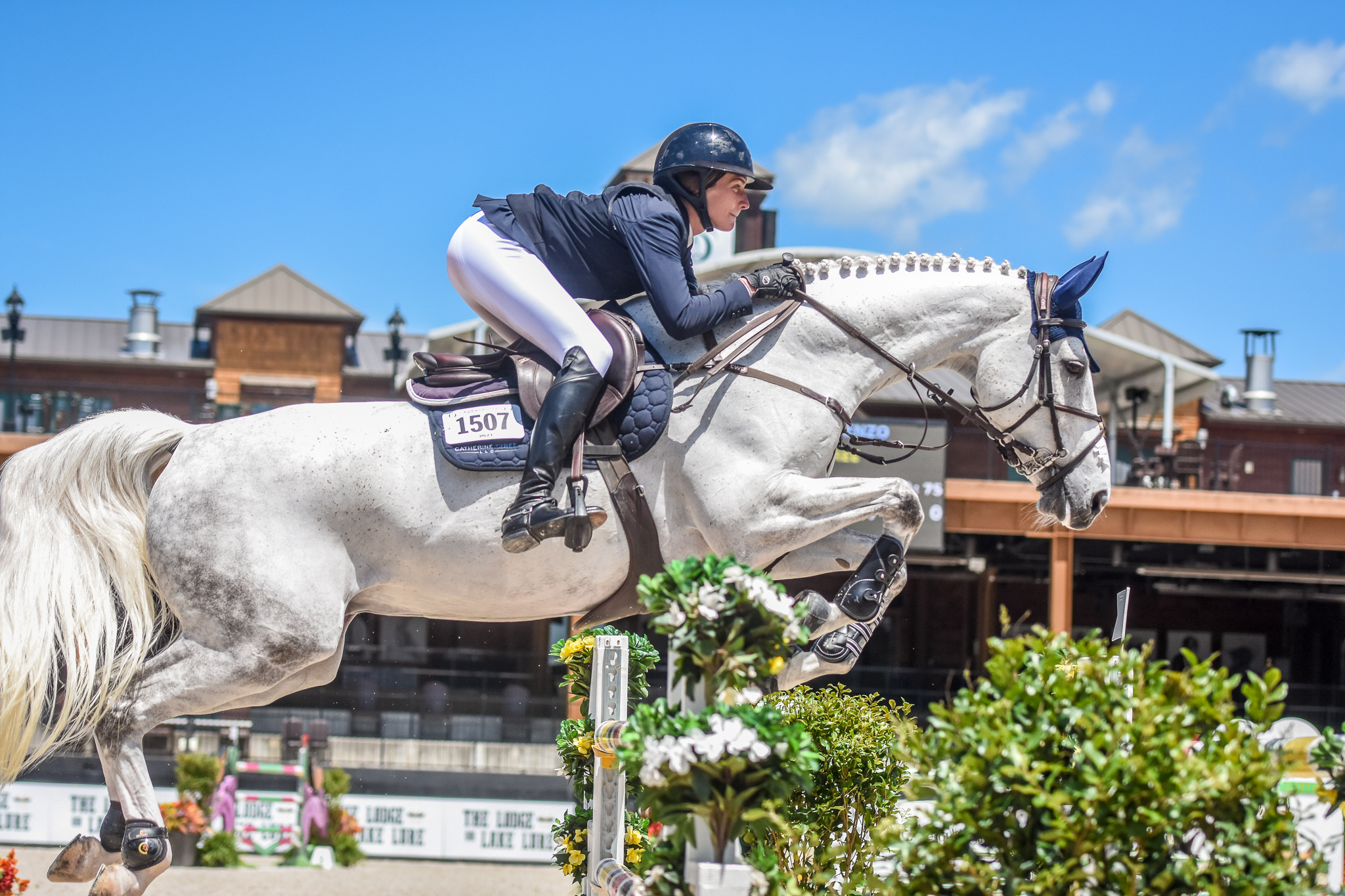 Besides being a convenient place to pause for two weeks on their way back north after a grueling winter circuit in Wellington at the Winter Equestrian Festival (WEF), Shulman noted that she was looking for some confidence-boosting rides as well by competing at the national level.
"The jumps are super big at WEF and it's so hard all the time, every weekend, so I kind of needed a little ego boost for my horses and myself," Shulman admitted. "We wanted to take a deep breath at a new venue and jump some nice classes. I'm really happy that we came here!"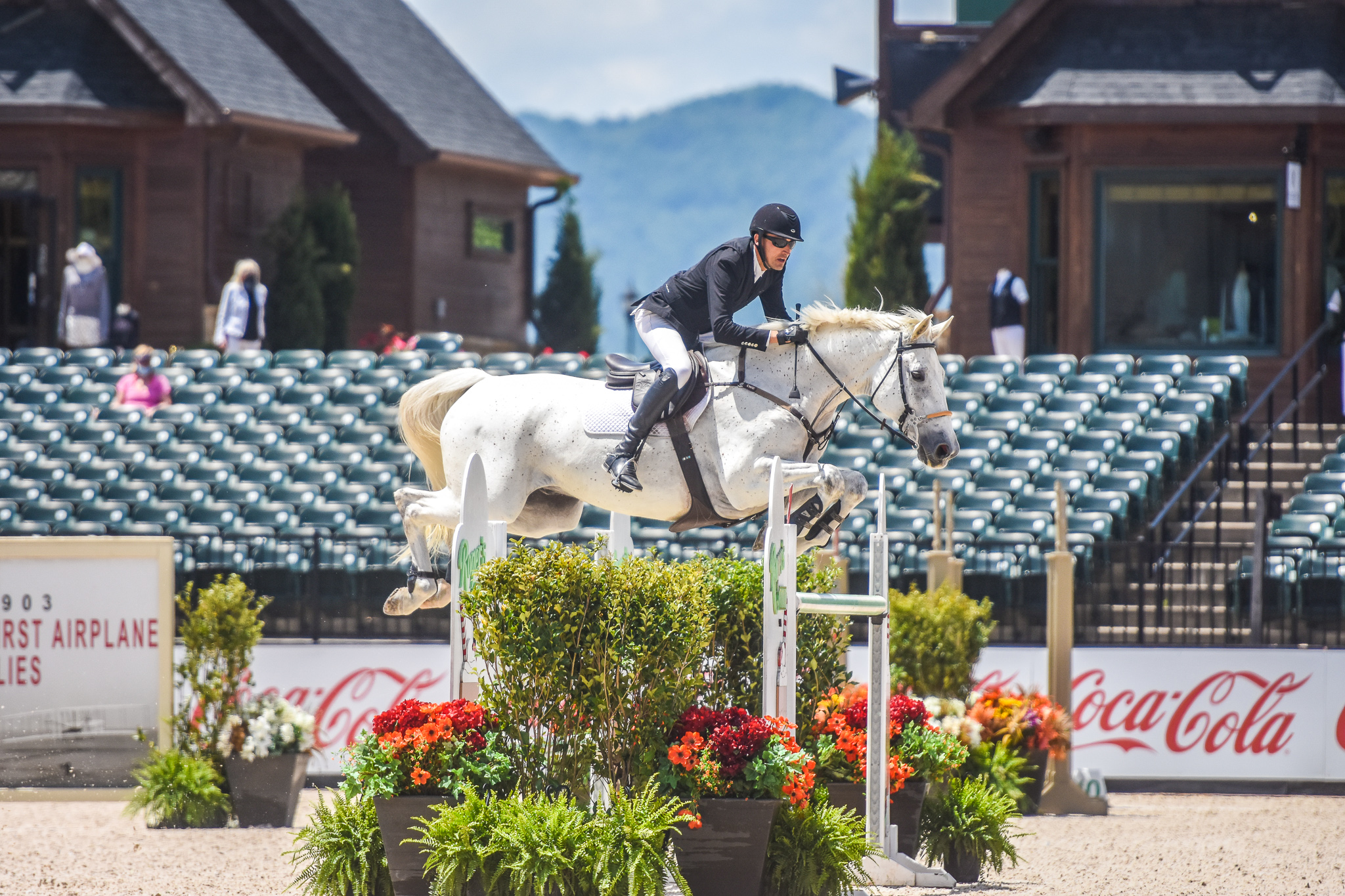 "Mini" is a "smaller horse with a smaller stride," Shulman explained, "so the course actually suited her. I was able to add in the first two lines before I started to open her up and it really worked out well for her. She hasn't jumped since Week 11 of WEF. She felt super excited to do her job, and she loves Tryon."
In the jump-off, Shulman recapped, she prioritized staying straight and tidy, and let Villamoura take care of everything else to cruise to a win. "She's naturally electric-fast and careful, so I definitely have that advantage going into the jump-off. I just have to stay neat and tidy, and keep her straight. She's super careful, so you just have to place her in the right spot and she takes care of the rest."