By Sarah Madden for TIEC
Mill Spring, NC – May 23, 2021 — Kelli Cruciotti-VanderVeen (Wellington, FL) and Hadja van Orshof gave fans the only double-clear round of the night to win the $30,000 Cleghorn Gun Club Grand Prix at TIEC, stopping the jump-off timers in 49.231 seconds. Gavin Harley (Wellington, FL) was runner-up with one rail down in the jump-off, riding the E2 Show Jumpers' entry, Very Chic du Tillard, the 2009 Selle Francais gelding (Diamant de Semilly x Jumping Queen), to a time of 40.334 seconds. Schuyler Riley (Wellington, FL) piloted Robin de Ponthual, the 2005 Selle Francais gelding (Elf d'Or x Calypso d'Herbiers) owned by Katherine Gallagher, to a clear first round with just one time fault on a time of 81.187 seconds to claim third.
Cruciotti-VanderVeen and her own 2007 Belgian Warmblood mare (Cabrio van de Heffinck x Victory van Orshof) have been winners at TIEC and beyond, but this win in particular was special for the pair because it was "Hadja's" first win back after rehabilitating from an injury that could have been career-ending, she revealed:
"It's a very emotional win for me because this horse had a year and a half off for basically a career-ending injury that nobody thought she could come back from, and this is her first Grand Prix win since coming back, so it's very emotional," Cruciotti-VanderVeen revealed. "It came full circle, and I couldn't be happier. I'm so blessed by everyone who put in so much effort and never gave up on her."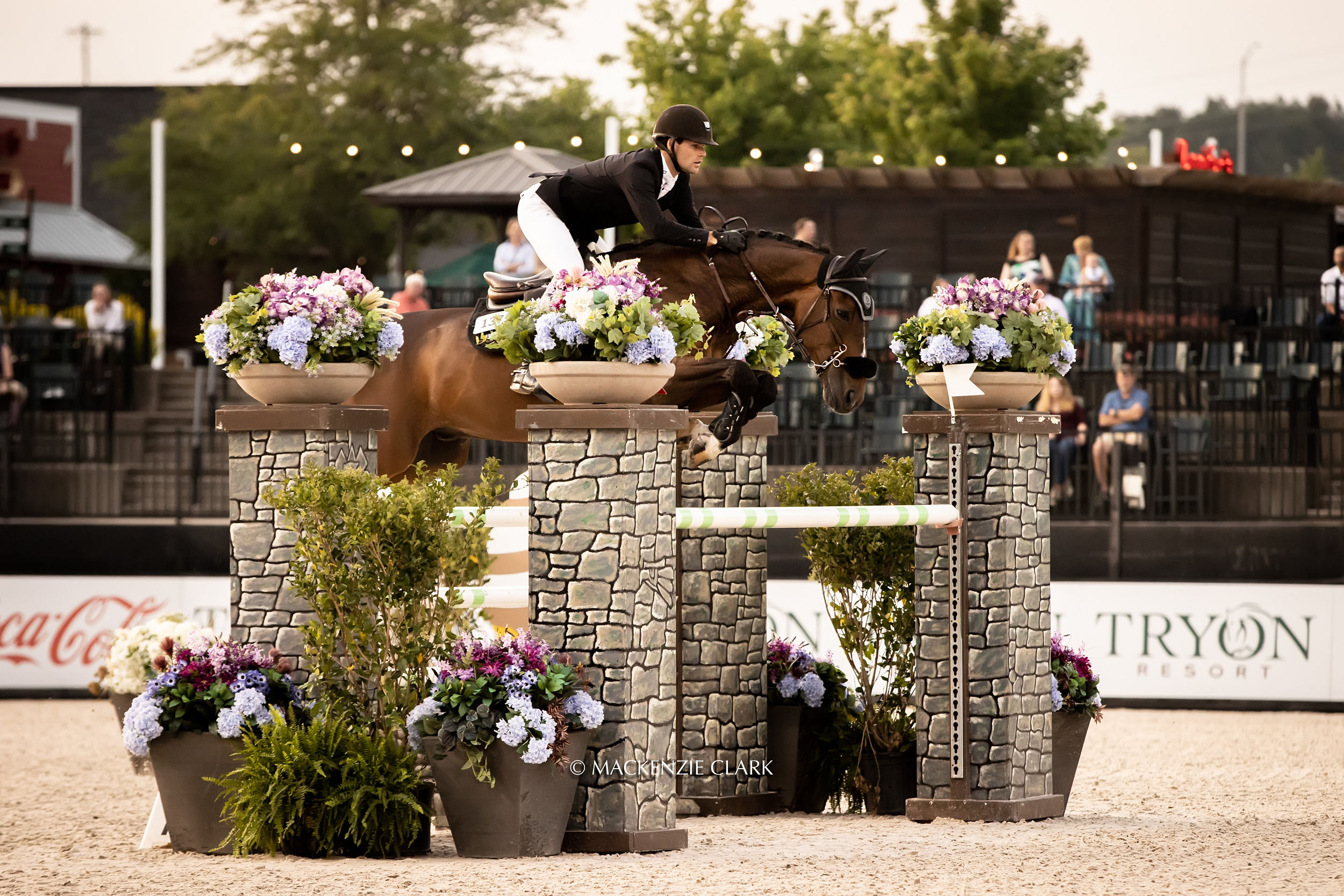 One of only two to qualify for the jump-off by successfully navigating the Catsy Cruz (MEX) course design, Cruciotti-VanderVeen chose to ride to her horse's strengths in the first round and called an audible as she entered the Tryon Stadium for her jump-off performance, she recapped.
"The first round, when I walked it, I thought it was really nice, super friendly and not too complicated. I just tried to ride my plan. My horse has a little bit of a smaller stride, so where most people were doing eight up the first line, I knew with her it was better to do one more," she elaborated. "I didn't realize how tight the time was, and cut it really close – a little bit too close for comfort! – but she just jumped amazingly.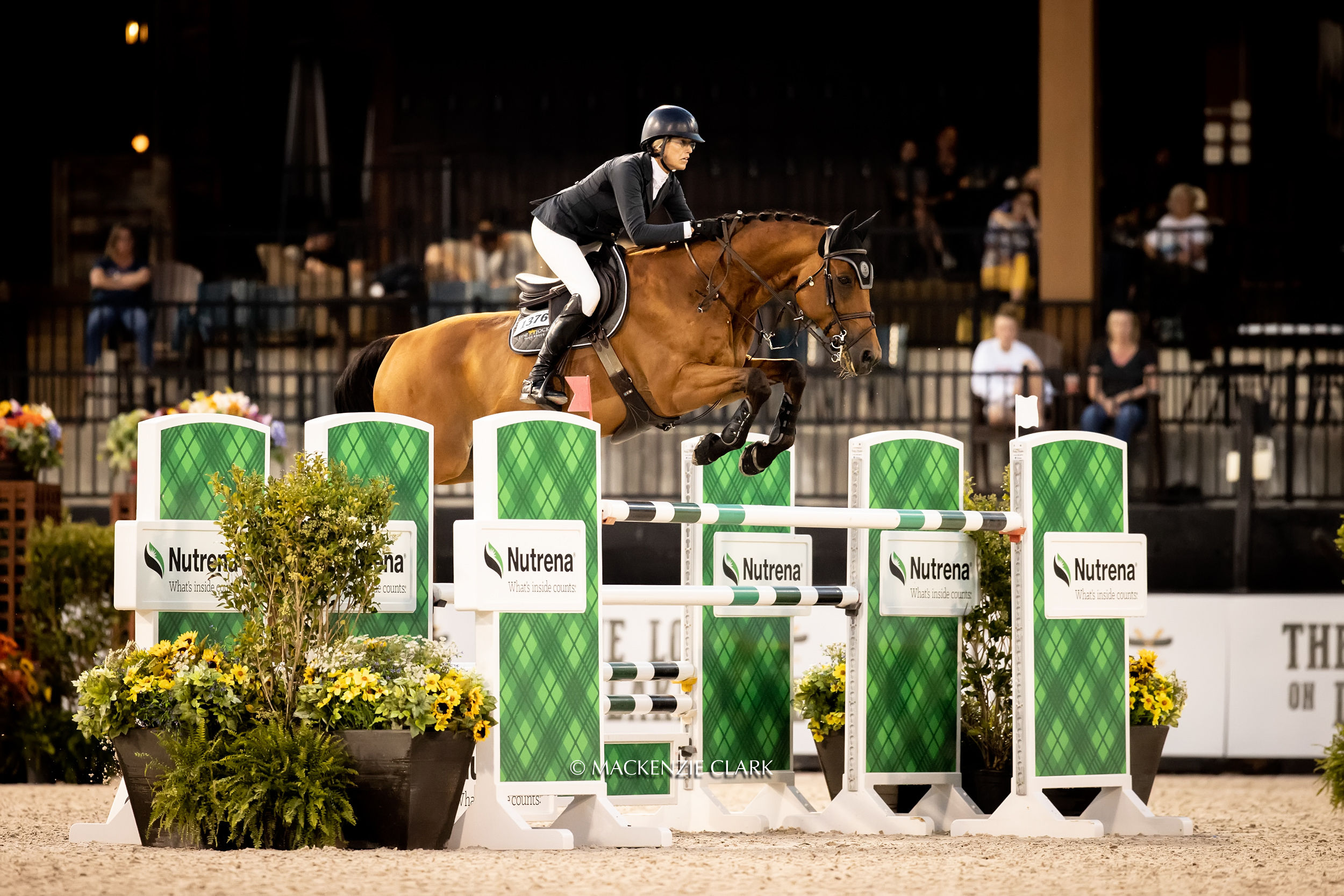 "My original jump-off plan was to go faster than Gavin, because it looked like he was laying down a very fast round. I was fortunate that he had one down," Cruciotti-VanderVeen acknowledged. "There's [the] risk-reward of playing it safe: if I have one down, then I'm already slower, but I know I'm not the world's fastest rider. I just tried to bank on jumping a nice, clear round, and she jumped super, so it worked out."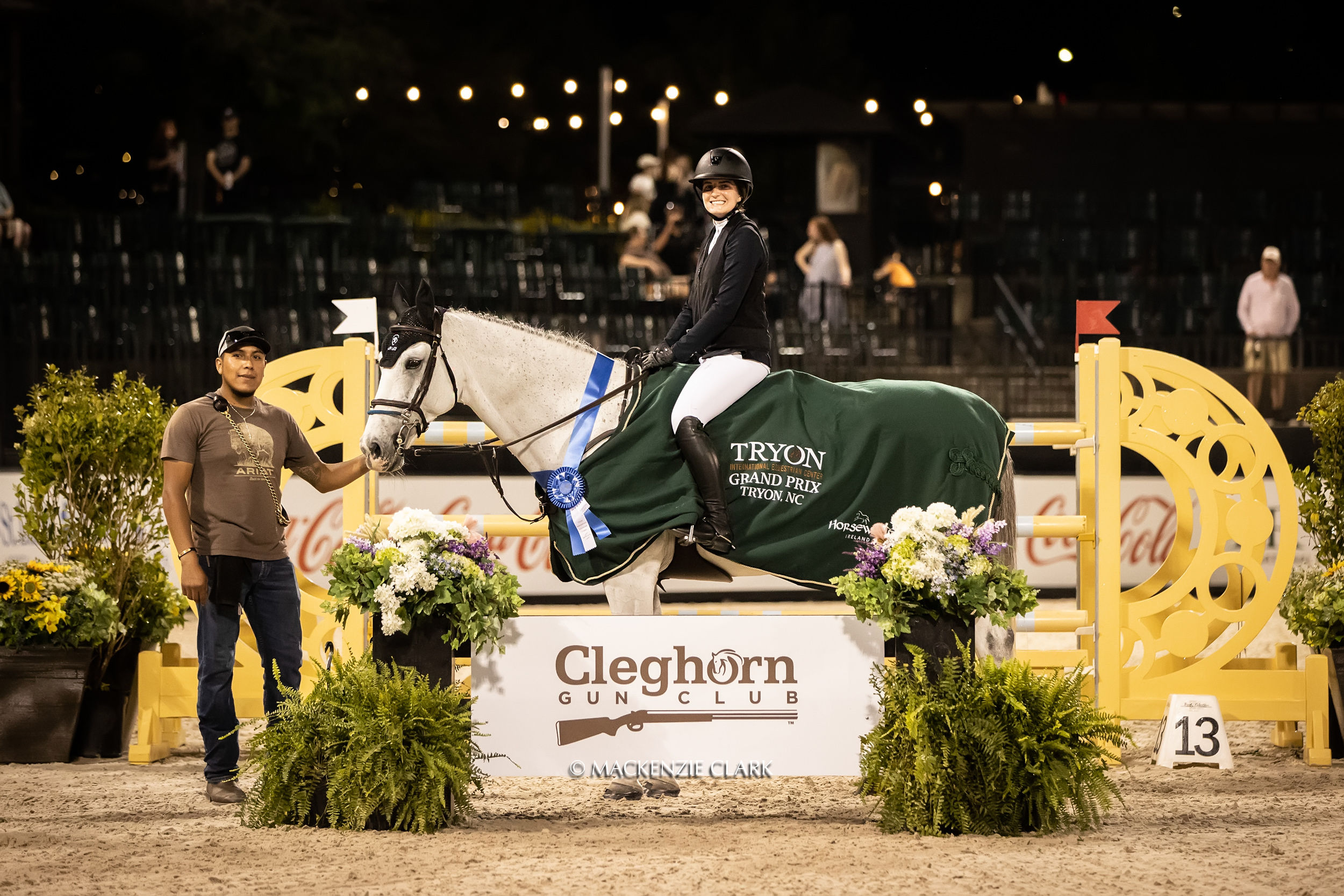 Beyond the fact that a comeback win is always sweet, Cruciotti-VanderVeen shared that her time at TIEC is alway special, and that her mare in particular likes the venue. "We love coming here, and every time we come here we have an amazing show. We love it, and the horses are super happy. She [Hadja van Orshof] loves Tryon – there's just something about it and she always jumps great – and she just loves the vibe. But there was a point not even a year ago that she was about to [retire and] become a broodmare, so I'm lucky to be able to ride her. She's just great, and the course was great," Cruciotti-VanderVeen concluded. "The sponsors are awesome, the ring looked beautiful, and we can't thank everyone enough for making our stay so lovely."
Winning is in the Cards for Tomas Yofre and Cardora in $25,000 Horseware Ireland Welcome Stake
Tomas Yofre (Lexington, KY) and Cardora kicked off the week at Tryon Spring 3 with a win in the $25,000 Horeware Ireland Welcome Stake. The only pair to go double-clear after two rounds of competition, Yofre and Cardora produced a winning time of 39.064. Christina Webb (Raleigh, NC) and FVF Sailor Man, the Fox View Farm entry and 2006 Dutch Warmblood gelding (Popeye K x Baby Grande), dropped one rail and finished the course in a time of 38.279 for reserve, while third place went to Ramiro Quintana (Wellington, FL) and Castana LS La Silla, the 2009 La Silla mare (Quintero x Ratina Z), after their four-fault, 41.777-second run.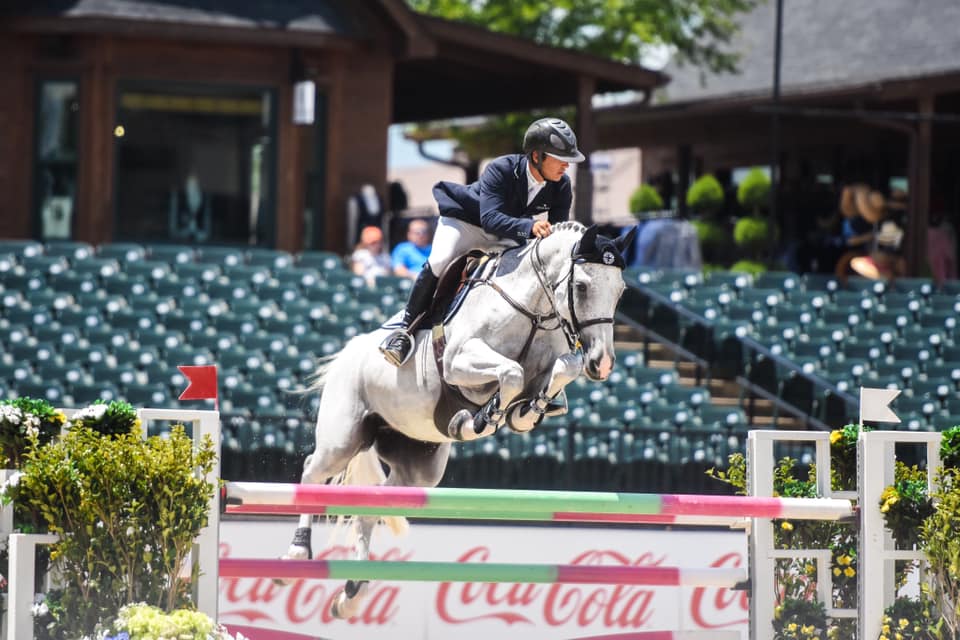 The Catsy Cruz (MEX) designed course challenged 34 entries in the first round, with only four duos returning for the jump-off round. While Yofre and the 2010 Holsteiner mare (Caretino x Tamara V) owned by Stellium Sport Horses LLC have only been paired together for a few months, they are already clicking as a team, he shared.
"She is amazing. I've had her for four months, and she's done very well, so I'm happy." The trailblazers for both the first and second rounds of competition, Yofre reported that his plan was to focus on the technical difficulty of the track while keeping the time in mind. "I was the first to go in, and it was technically difficult. I had a plan, and I just stuck to the plan and it worked out. The times were very close."
Serving as the first horse on course once again in the jump-off, Yofre attempted to put pressure on the other competitors behind him to secure the win, he recapped. "I just ran through, and tried to put pressure on the other riders, and it worked out again."
Yofre, who has competed at TIEC throughout the last five years, will stay two weeks on this trip and hopes to continue cashing in on the luck the venue seems to bring to him and his horses. "I've been coming here for five years, and I love it. And I always have a little bit of luck here, so I will keep coming!"