By Sarah Madden for TIEC
Mill Spring, NC – May 27, 2021 – Erynn Ballard (CAN) went two-for-two to open the first week of international jumping competition at Tryon International Equestrian Center & Resort (TIEC), claiming the $37,000 Horseware Ireland Welcome Stake win with Classic Penny in a competitive 30.238-second jump-off round after Wednesday's $6,000 Power and Speed Stake CSI 2* win. Ashlee Bond (ISR) and the 2011 Belgian Warmblood mare (Hickstead II x Cruising) owned by Hila Moverman and Stephex Stables, Lazy, were anything but, scoring reserve with a time of 31.914 seconds. Lillie Keenan (USA) and Agana van het Gerendal Z, the Chansonette Farm LLC entry and 2011 Zangersheide stallion (Aganix du Seigneur x Topas), claimed third place after clearing the short course in a time of 34.653 seconds.
The Nick Granat (USA) course design welcomed 59 entries in the first round, with ten pairs qualifying for the jump-off round. Ballard and the 2012 Norwegian Warmblood mare owned by Ilan Ferder took a crack at Ashlee Bond's leading time and caught them on the last line of the track, Ballard assessed.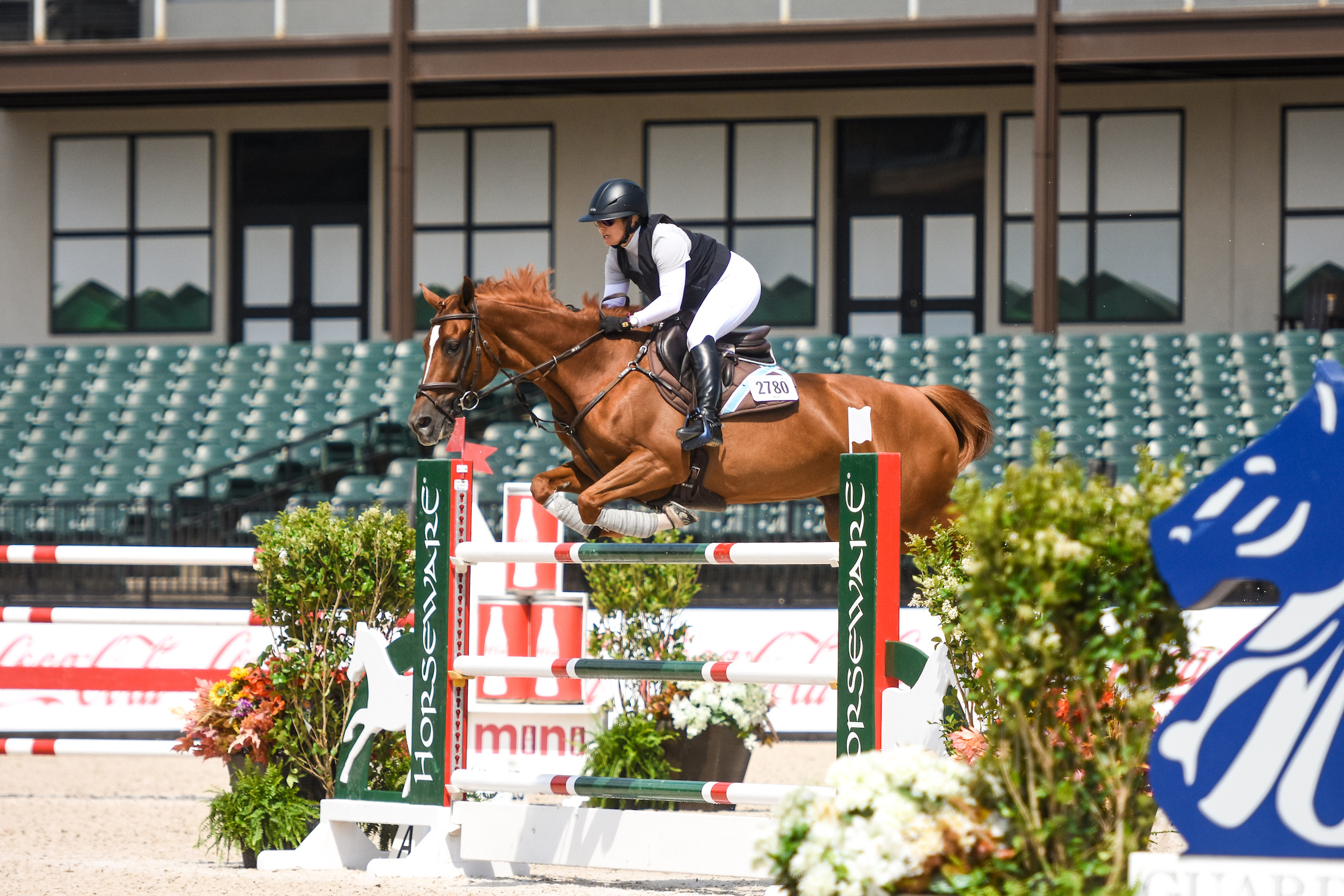 "Following Ashlee is not so easy, and the only place where I felt like she gave me a window of opportunity was the last line. She cut into the vertical, and ended up being wide and did eight [up the last line]. I really had no choice – I had to get there in seven [strides]. Even from the beginning, Penny was quite handy – it was just one of those days where everything went the way it was supposed to go."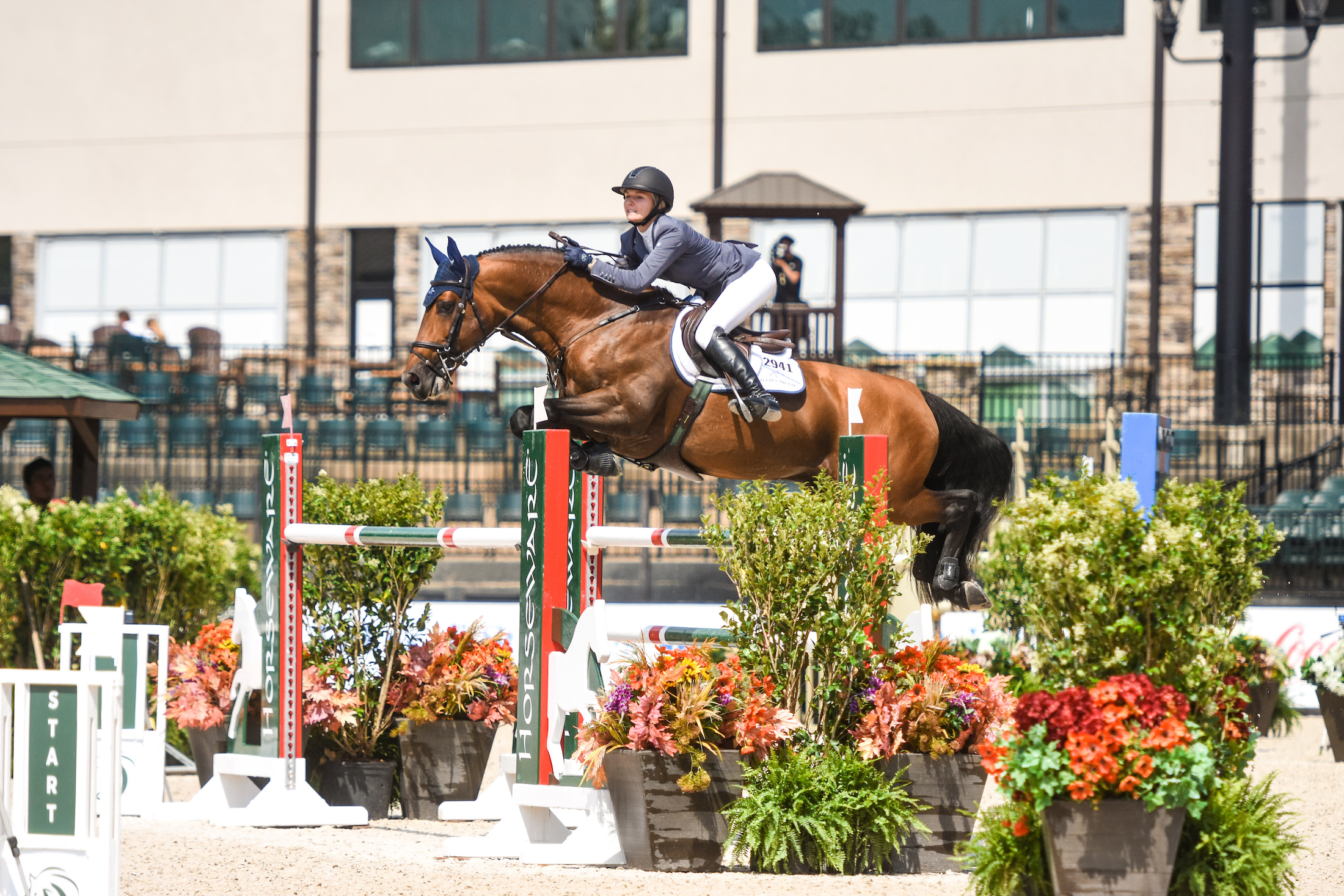 Ballard explained that the CSI 2* level can be an interesting one to navigate, for both the course designer and athlete alike, as the field can host seasoned competitors and horses and riders who are just stepping up to CSI competition. Despite this challenge, she thought the course designed by Granat was "fair in height, and rails came down everywhere for what I think is a perfect result with ten clean. It made it an exciting jump-off."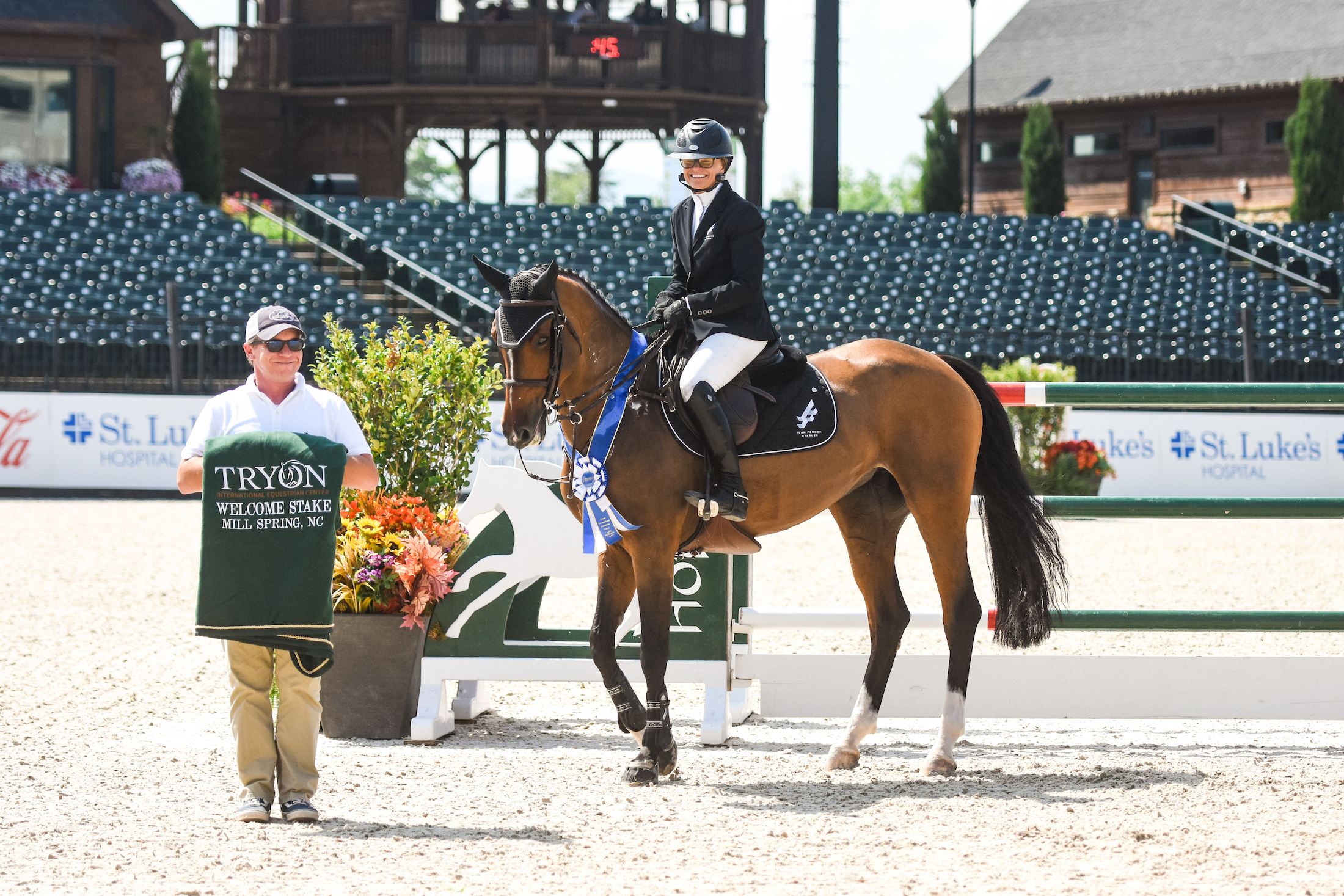 She continued, "I was quite happy with the course when I walked it. I think the two-star is tricky, especially this week. You've got five-star horses and riders and people who chose this week to move up because they were ready to do so at the end of the winter circuit." With two chances at the first round aboard two mounts, Ballard acknowledged she had a bit of an advantage by the time she entered the arena with "Penny," but that a win was just in the cards for the mare.
"With Penny, I had the advantage of having gone once already with Verdict. Anytime you get to ride two in a class, it always gives the second horse a little bit of an advantage. She just was on her game today, from start to finish. I think It's nice for everybody to have a change of scenery. We're using these three weeks as an opportunity," Ballard revealed in conclusion. "It wasn't our original plan to be here, but when things got canceled and moved and shuffled, we decided that this was our place to come and stay. So far, I think we made a good choice! It suits everybody, and it suits all riders. We're happy to be here."
On Wednesday, Ballard competed in the irons with Really Electra Xango for the first time to kick off Tryon Spring 4, and she came away with a win in the $6,000 Power & Speed Stake CSI 2* with a speed phase time of 22.783 seconds. In reserve, David O'Brien (IRL) and El Balou OLD, the 2012 Oldenburg stallion (Eldorado VD Zeshoek x Balou du Rouet) owned by Chansonette Farm LLC, stopped the timers in 23.368 seconds, while Michael Murphy (USA) claimed third on a speed phase time of 23.75 with Comedie de Talma, the 2012 Selle Francais mare (Kannan x Contender) owned by Esperanza Imports, LLC.
Forty-eight entries navigated the power phase of the track set by Nick Granat (USA), with 22 horse-and-rider pairs continuing on to the speed phase of the course. Ballard is newly paired with the 2012 Brazilian Sport Horse mare (Indoctro x Lucky Electra Xango) owned by Ilan Ferder, and revealed that their winning ride in Tryon Stadium was actually their first competition together.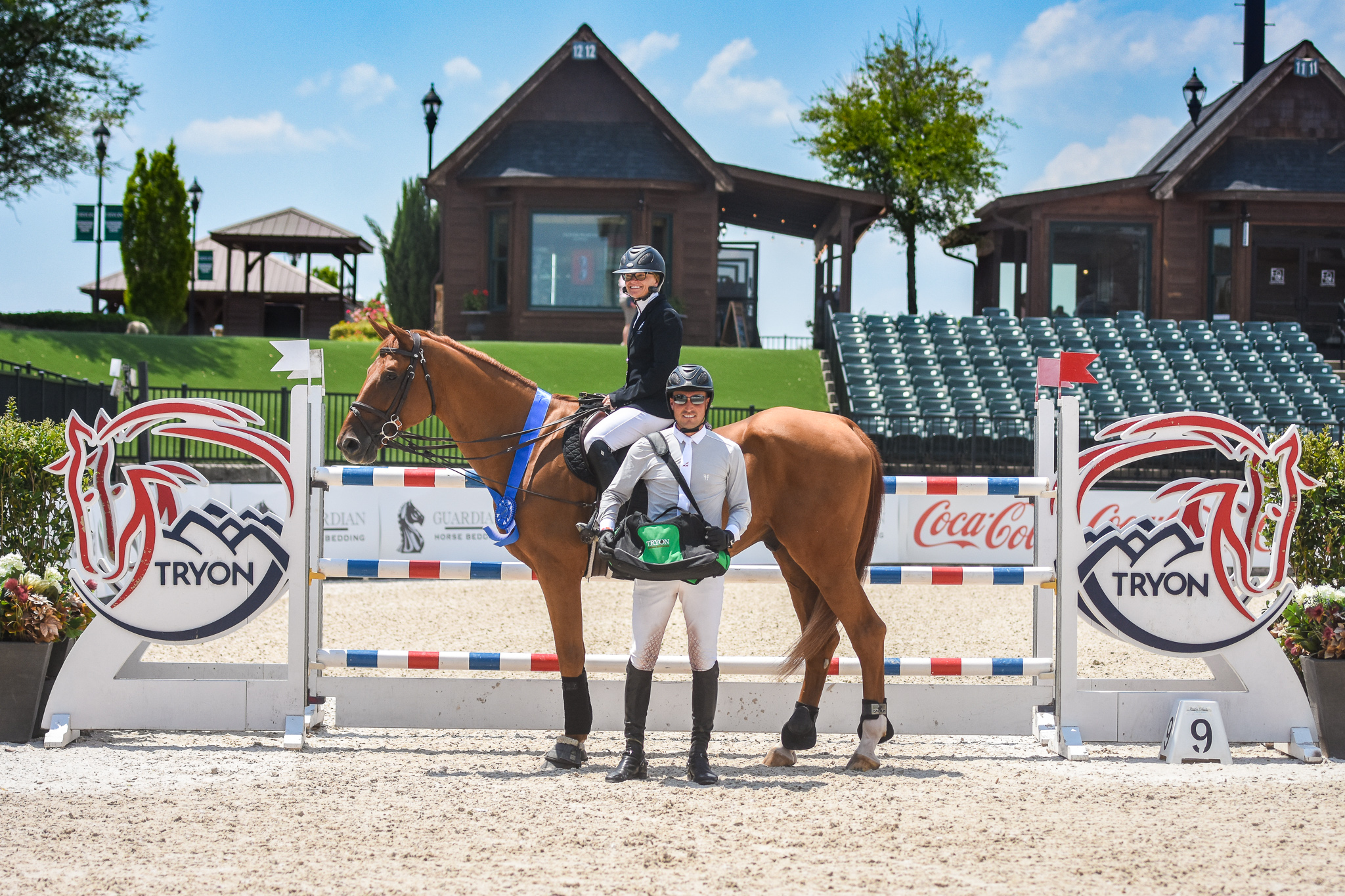 "That was my first class with her! I love her," Ballard elaborated. "She goes the way that I like to ride, and I really believe in her. She really went out there today from start to finish."
While Ballard acknowledged that many riders were using the Power & Speed Stake as a training opportunity, she wanted to go for the win with "Electra," choosing to take a more conservative approach with some of her other horses. "There were a lot of people who were training in that class. When we walked the course, we made a plan for the horses that we were training. I said, 'Electra, we're going for the win,' and she went for the win."
The course not only suited her horse, Ballard reported, but she thought that it was a great way to kick off the first day of FEI competition at TIEC, initiating the first week of international jumping competition of the season.
"I liked the course. It was a very fair start for a two-star. Sometimes, the lines are blurred between two, three, four and five, so I think that it was a really nice introduction to the two-star." Ballard concluded, "A lot of these horses haven't had a lot of exposure [to different environments], as they've been in Wellington for most of the winter, so it's a positive start for the horses at this level, and we hope to have a good rest of the week."
For full results from the $6,000 Power & Speed Stake CSI 2*, click here.
For full results from the $37,000 Horseware Ireland Welcome Stake, CSI 2*, click here.