Wellington, FL – June 6, 2021 – The first week of the ESP Summer Series took place June 3-6, 2021, at Equestrian Village, with the ESP Equitation Day #1 kicking the week off on June 2. In the week's highlight event, the $25,000 Ford's Garage Grand Prix, Ireland's Ronan McGuigan piloted Blythe Masters' Elvis to their second major win for the week after topping a field of talented competitors.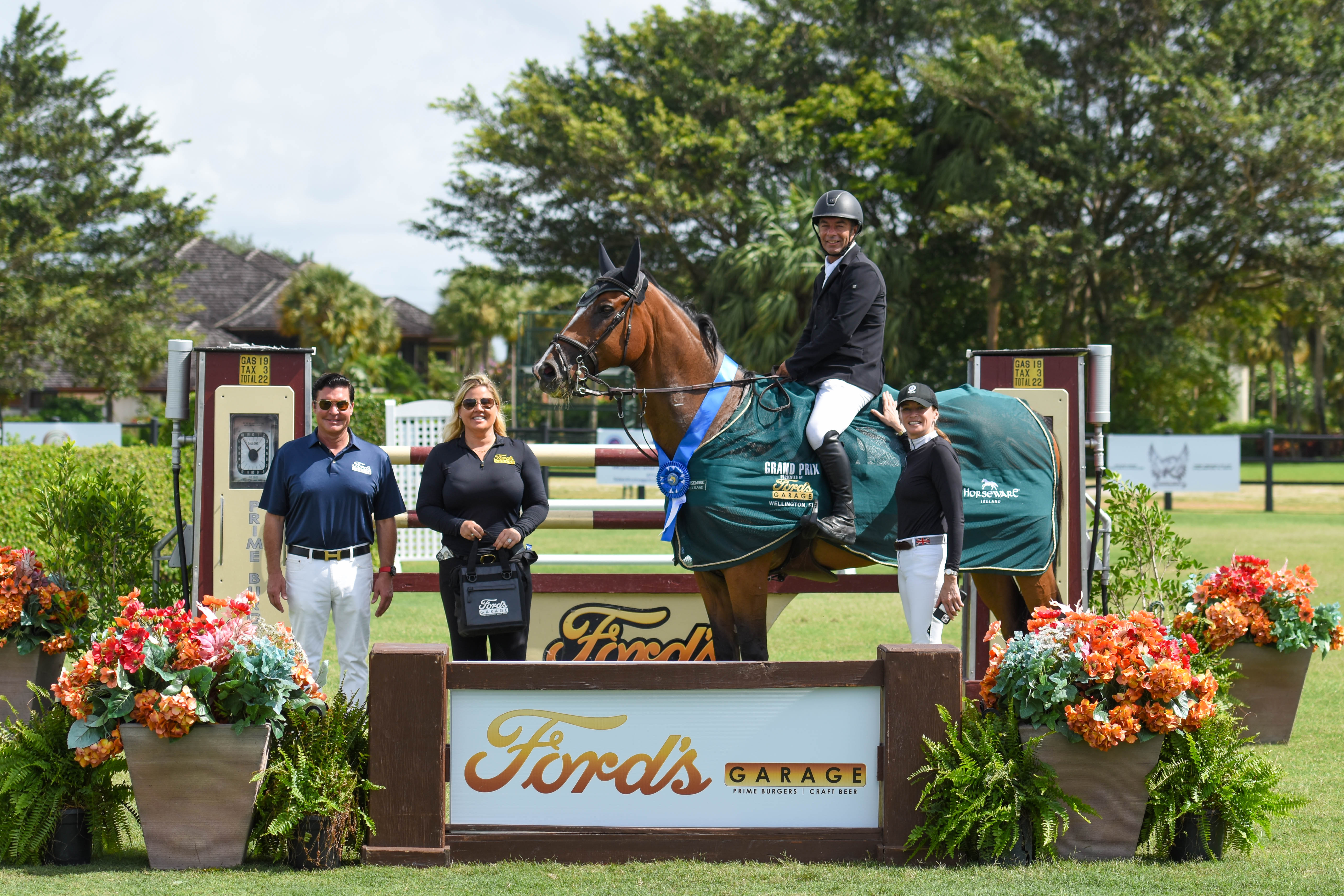 The 2021 ESP Summer Series will continue at Equestrian Village first with the ESP Equitation Day #2 on June 9, followed by ESP June II, which will be held June 10-13, 2021. ESP June II will give exhibitors the opportunity to earn USEF Premier "AA" points due to the USEF Presidential Modification. The series will have a short hiatus before picking up again with ESP Summer II from August 19-22, 2021, and will then continue through the final event that concludes on October 3.
Although McGuigan was unable to walk the course set by Andy Christensen (ECU), he was able to glean knowledge from other riders who had already tested the track before stepping onto the Derby Field twelfth in the order.
"It feels great to cap off this week with a victory. The horse [Elvis] has been super all week. We won the first day, then got second the second day, and I was very happy to win today. I didn't even get to walk the course since I had to go to another ring, so I relied on some of the other competitors to let me know," McGuigan admitted. "Rebecca Conway told me to take a stride out between fence one and two, so I just trusted what she told me. I guess I did what all the amateurs do and trusted someone else! I jumped in with a little pace and gave him a little kick at the beginning, so the rest of it worked out nicely."
Right behind McGuigan's clear jump-off time of 37.13 seconds was Selcuk Koksalan of Turkey and Flying Echo, owned by Leyla Stables LLC. The pair earned a second-place finish after stopping the jump-off timers at 38.11 seconds with no faults. Brazil's Gabriel de Matos Machado rounded out the podium after navigating through the jump-off in a foot-perfect time of 39.60 seconds with his own entry, Clearwater.
McGuigan, who's based in Wellington, FL, shared that he will return to the show ring next week for ESP June II before giving his horses a well-deserved break. "I think I'll give a few of my horses July off because we have done all of circuit and all of the spring shows, so they are going to get some downtime. We will start up again in August and do the shows here."
The Bainbridge Companies 1.40m Open Stake on Friday saw Colombia's Juan Manuel Gallego and Adalberto Audi Scappino, owned by Eduardo Sanchez Navarro, ride to a commanding lead of the class early in the order. With a fault-free jump-off time of 39.23 seconds, the partnership ultimately won the class by more than three seconds as the swiftest of eight jump-off contenders. Second place went to McGuigan and Elvis with a double-clear time of 42.99 seconds, and owner-rider Hailey Royce of Wellington, FL, rounded out the podium riding Sonic Boom in a fault-free time of 43.16 seconds.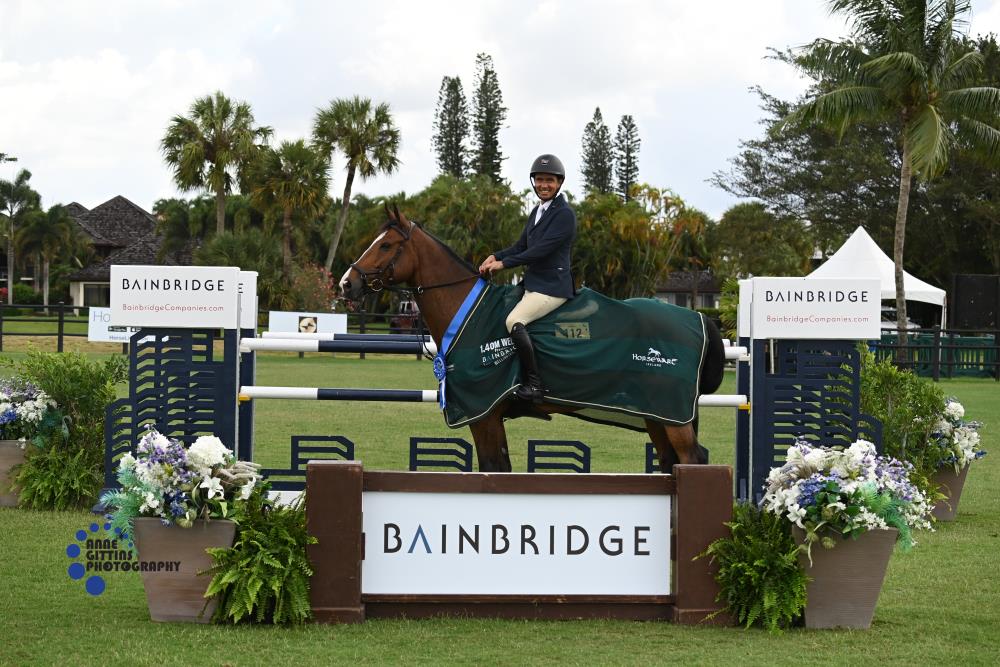 On the first day of competition earlier in the week, the results of the Omega Alpha 1.35m Stake were very similar to the leaderboard in the Bainbridge Companies 1.40m Open Stake. McGuigan claimed top honors on the Derby Field with Elvis after overtaking the early frontrunners, Gallego and Adalberto Audi Scappino. McGuigan and Elvis finished in first with a jump-off time of 36.69 seconds, followed by Gallego and his mount in second with a double-clear time of 37.77 seconds. Third-place honors were awarded to Leslie Howard of Darien, CT, and Hoar Hound, owned by Peter Howard and Laure Sudreau, after clearing the jump-off in 39.98 seconds.