By Allie Hay for TIEC
June 4, 2021 – Victoria Colvin (Loxahatchee, FL) and Parker Peacock's Acclaim rode their way to the top spot in Friday's $10,000 USHJA National Hunter Derby, scoring a total of 185 after both rounds. Claiming the second-place ribbon by a narrow margin with a score of 184 was Hunter Holloway (Topeka, KS) atop Ruby Tuesday, a 2011 Oldenburg gelding (Icarus "Any Given Sunday" x Manna "S&L Sobeit") owned by Hays Investment Corp. Aaron Vale (Williston, FL) earned third-place ribbon and a total score of 181.25 aboard Jagerbomb, a 2013 Oldenburg gelding (Diarado x Chaccalou) owned by Infinity Equestrian LLC. Along with her win, Colvin added 90 to her first-round score of 87 to claim sixth place aboard Mastermind, a 2015 Oldenburg gelding (Vivant Van De Heffincvk x Cartablues) she owns in partnership with Karen Bruce.
The competition challenged 38 riders during the first-round course designed by Jason Shelley (Wellington, FL). As the top 12 riders were invited back with a cutoff score of 83, Colvin wanted to keep her first-place position. She added a score of 92 to her first-round score of 93 to claim the first-place prize. "Everybody had really good rounds," Colvin said, "so I just wanted to be as handy as possible!"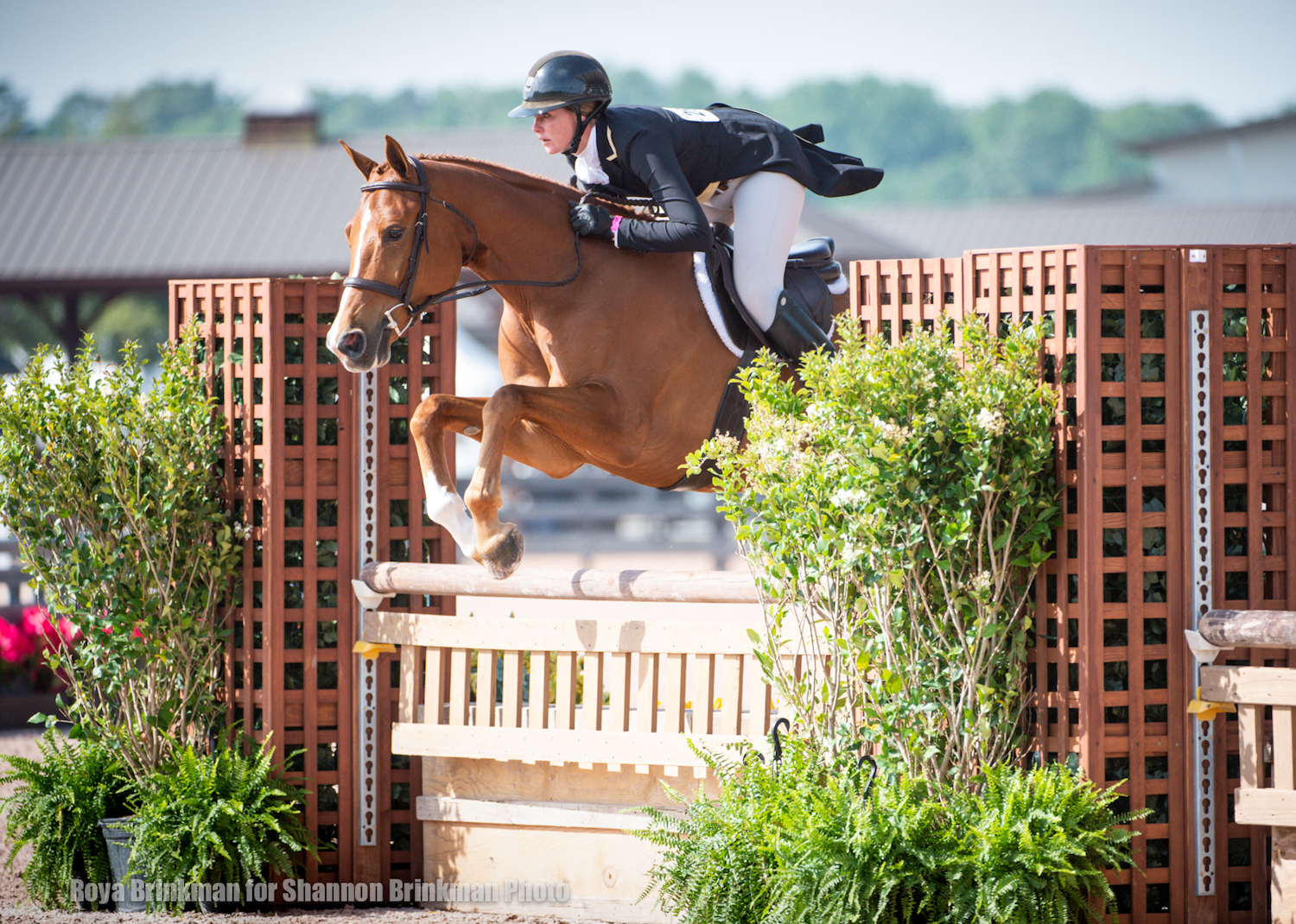 Acclaim, a 2012 Oldenburg gelding (Heartbreaker x Calanda Z) has already proven his worth in the hunter ring, but "he's recently a hunter as of this year," revealed Colvin. "Before this, he was doing 1.40m [jumper classes]. He [placed second] in our last National Derby in Aiken and he was very good." Acclaim, when not winning National Derbies with Colvin, is ridden by owner Parker Peacock (Winston Salem, NC) in the 3'6" Junior Hunter Division. The pair claimed eighth in the $5,000 USHJA National Derby during Tryon Welcome 4.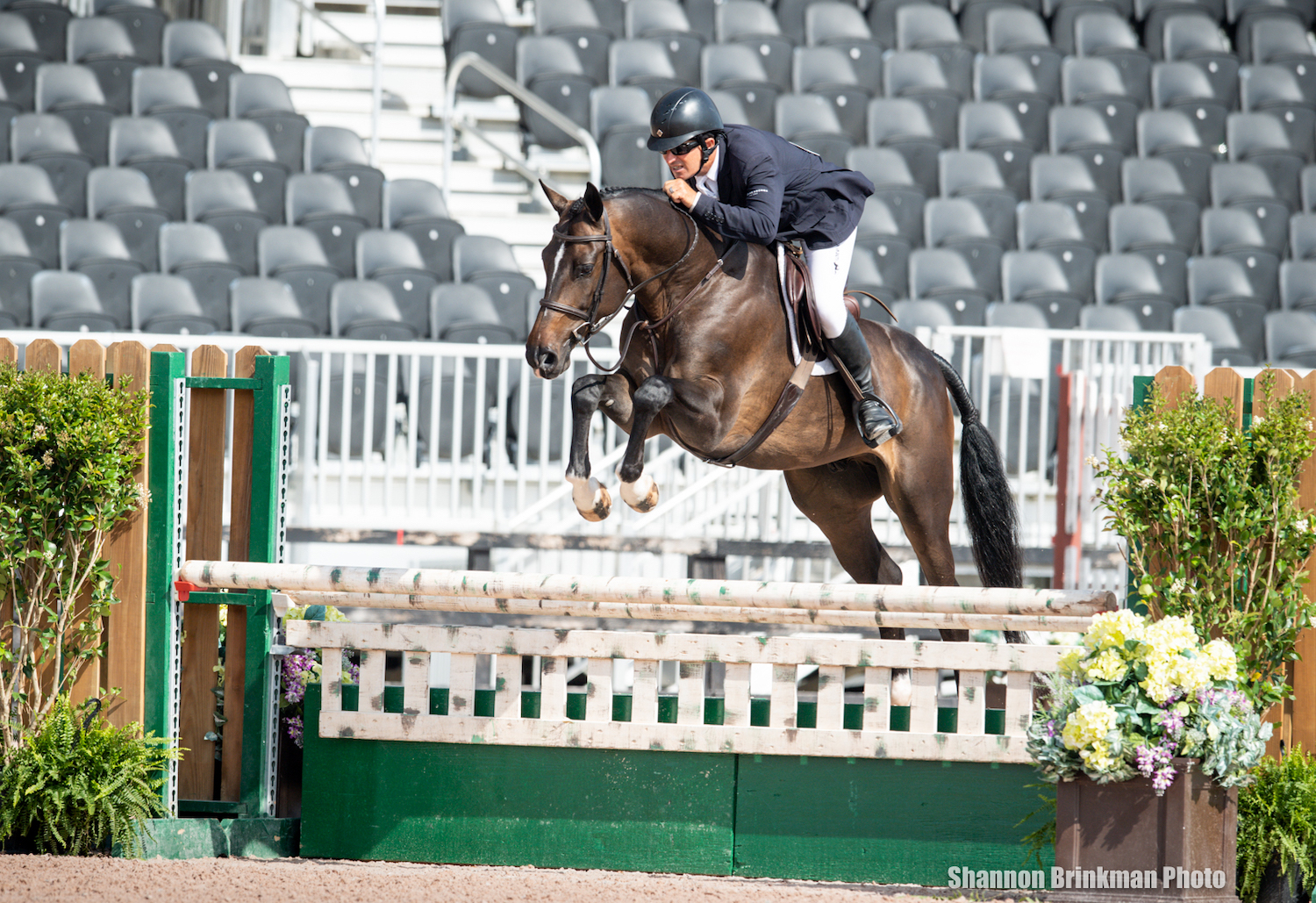 Colvin is no stranger to collecting wins at TIEC, recently earning the top spot in Tryon Spring 4's $15,000 USHJA International Hunter Derby at TIEC on Glade Run Farm LLC's Ipso Facto (Douglas x Emmasinna-A). After much success at Tryon over the past few weeks, Colvin's horses will be returning to Florida at the end of the week for a vacation in the sunshine. "This is my last week here," Colvin said, "It's been really good so far. I love it here!"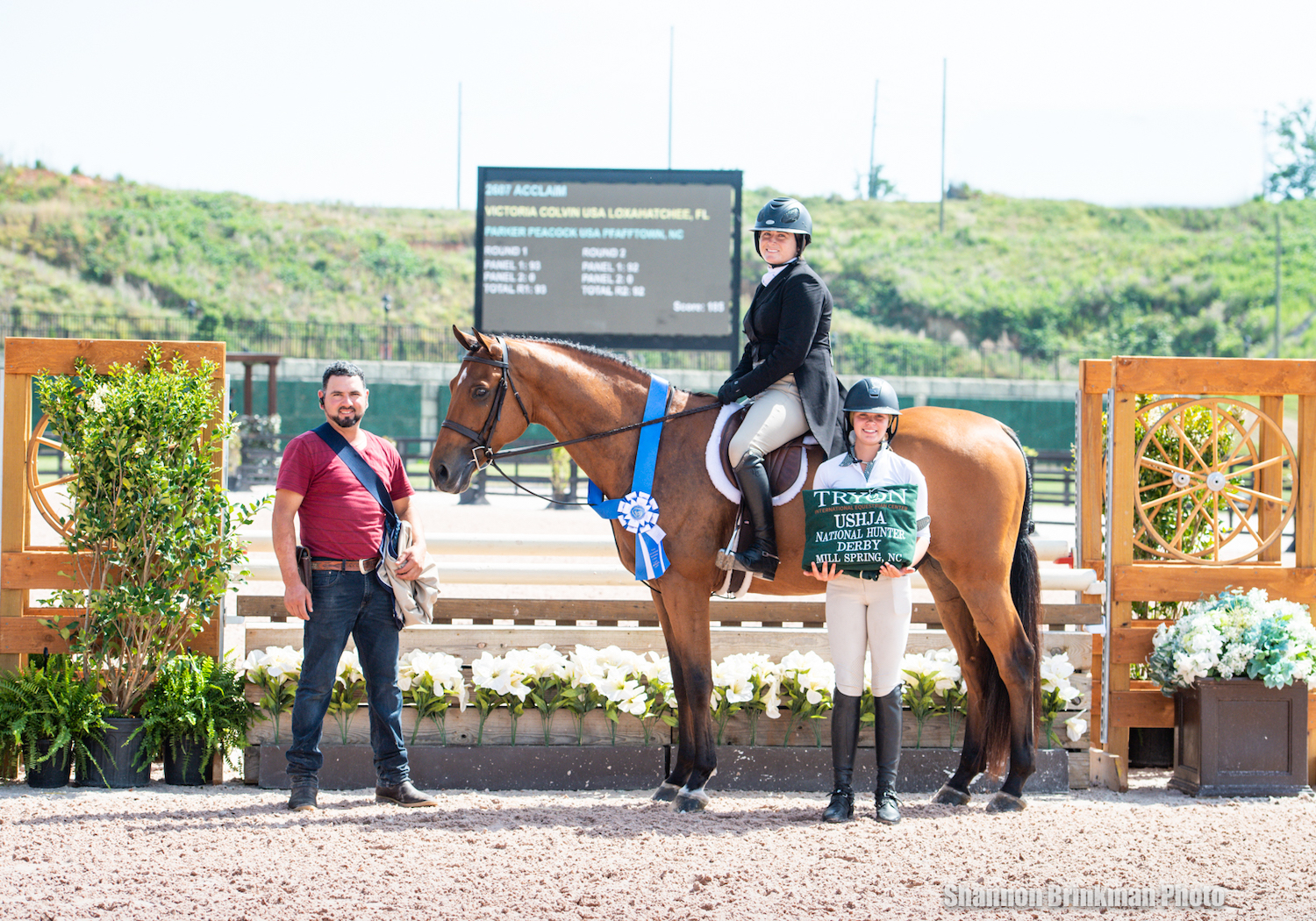 To view full results from the $10,000 USHJA National Hunter Derby, click here.