By Allie Hay for TIEC
June 26, 2021 – Meredith Gallagher (Haines City, FL) rode Dr. Annette and Neil Friend's Jodokus to a combined score of 174 to take the first place award in the $2,500 USHJA National Hunter Derby during Saturday's competition of Tryon Summer 2. Fabian Herrera (Charlotte, NC) followed Gallagher in the victory gallop earning a score of 170 aboard his own Accelerator, a 2012 Warmblood gelding (Accelerator x Bazylia), for a second place finish. Tommi Clark (Tryon, NC) finished with a third and fourth place win aboard Stephen Borders' horses Excel, a 2012 Holsteiner mare (Cachas x Hyazinthe I), and Executive Privilege, a 2011 Warmblood gelding (Clinton x Unknown).
The Dean Rheinheimer (Sheridan, IN) course challenged 28 horse-and-rider combinations, with the top 12 earning a minimum score of 78.5 to qualify for the handy round. Gallagher wowed the crowd by scoring a 90 in the technical second round to earn the blue ribbon. Gallagher acknowledged that Jodokus is a mere six years old, and Saturday's competition was only his third derby.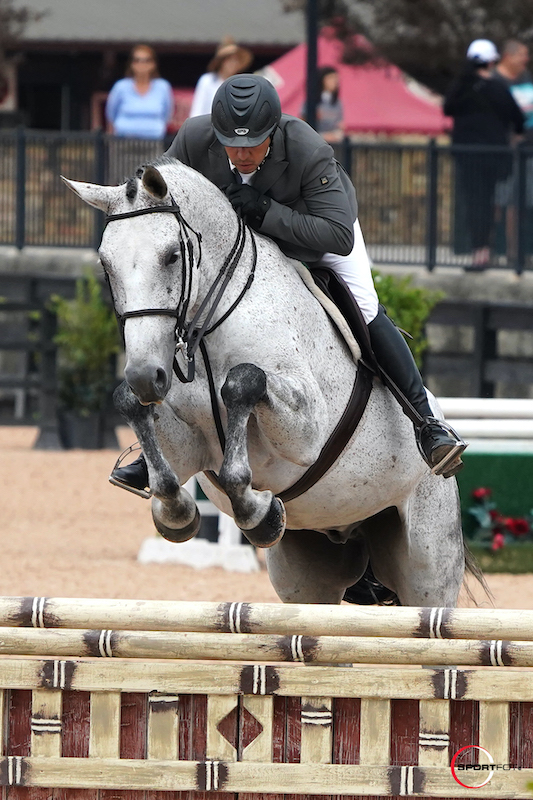 Because of this, she was slightly conservative going into a handy and didn't want to make any mistakes with the young horse. "I was, honestly, going through the turns thinking, 'I need to be handier than this!'" Gallagher admitted, "When he jumped the oxer and landed right, I thought "Okay, here goes!" We spun back to the trot fence, took a little risk, and it paid off! He just loped down to the last jump really well."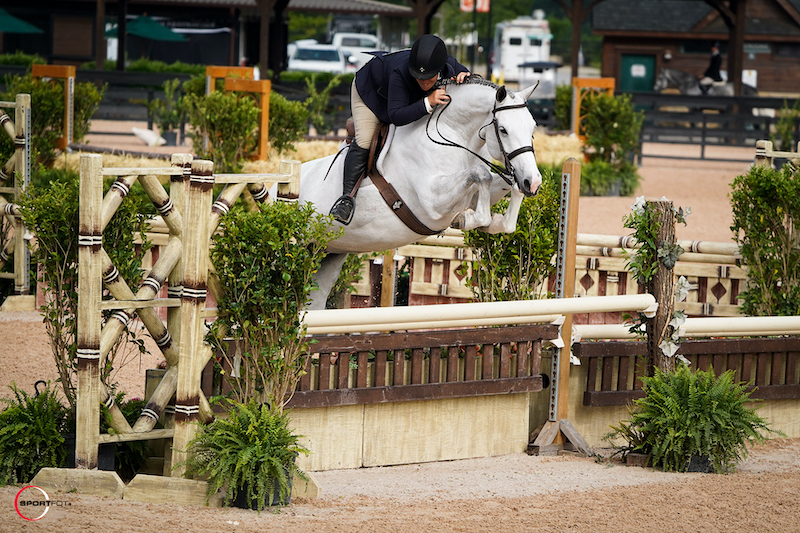 Gallagher and her "baby unicorn" will continue to compete at TIEC for the month of July. Gallagher boasted about her joyous win and happy memories at TIEC saying, "Really, there's no place I'd rather be! I like the countryside. There's plenty of things to do with the kids and the customers. The horse show grounds are nice, everything is well put together, and the shows run really well. I love it here!"