By Allie Hay and Emily Carpenter for TIEC
Mill Spring, NC – July 7, 2021 – Kevin Mealiff (IRL) and Tupac Van De Vrombautshoeve Z sped to the win in Thursday's $37,000 Horseware Ireland Welcome Stake CSI 3* at Tryon International Equestrian Center & Resort (TIEC), stopping the jump-off timers at 29.841 seconds. Brittni Raflowitz (ISR) and Hilton Van De Breepoel, the 2007 Belgian Warmblood gelding (Contact Van De Heffinck x Opium) owned by ESI Show Jumpers Inc., earned second place with a jump-off time of 30.715 seconds. Santiago Lambre (MEX) and Comtess 202, the 2011 Westphalian mare (Comme Il Faut 5 x Pilot) owned by Mario Onate, jumped clear with a time of 30.751 seconds to earn third place.
Forty-one riders jumped the Alan Wade (IRL) course design in the first round of competition; ten riders went clear and returned for the second round jump-off. Mealiff and the 2010 Zangersheide gelding (Thunder VD Zuuthoeve x Karioka del Follee) owned by Oakmont Stables LLC conquered both courses, finishing more than a second ahead of the previous time to beat set by Raflowitz. Mealiff commented on the course design, saying, "You knew what you were going to get and [that] it was going to be tough and fair. He [Wade] always gets it right. I think all the horses jumped well and no one could have any complaints."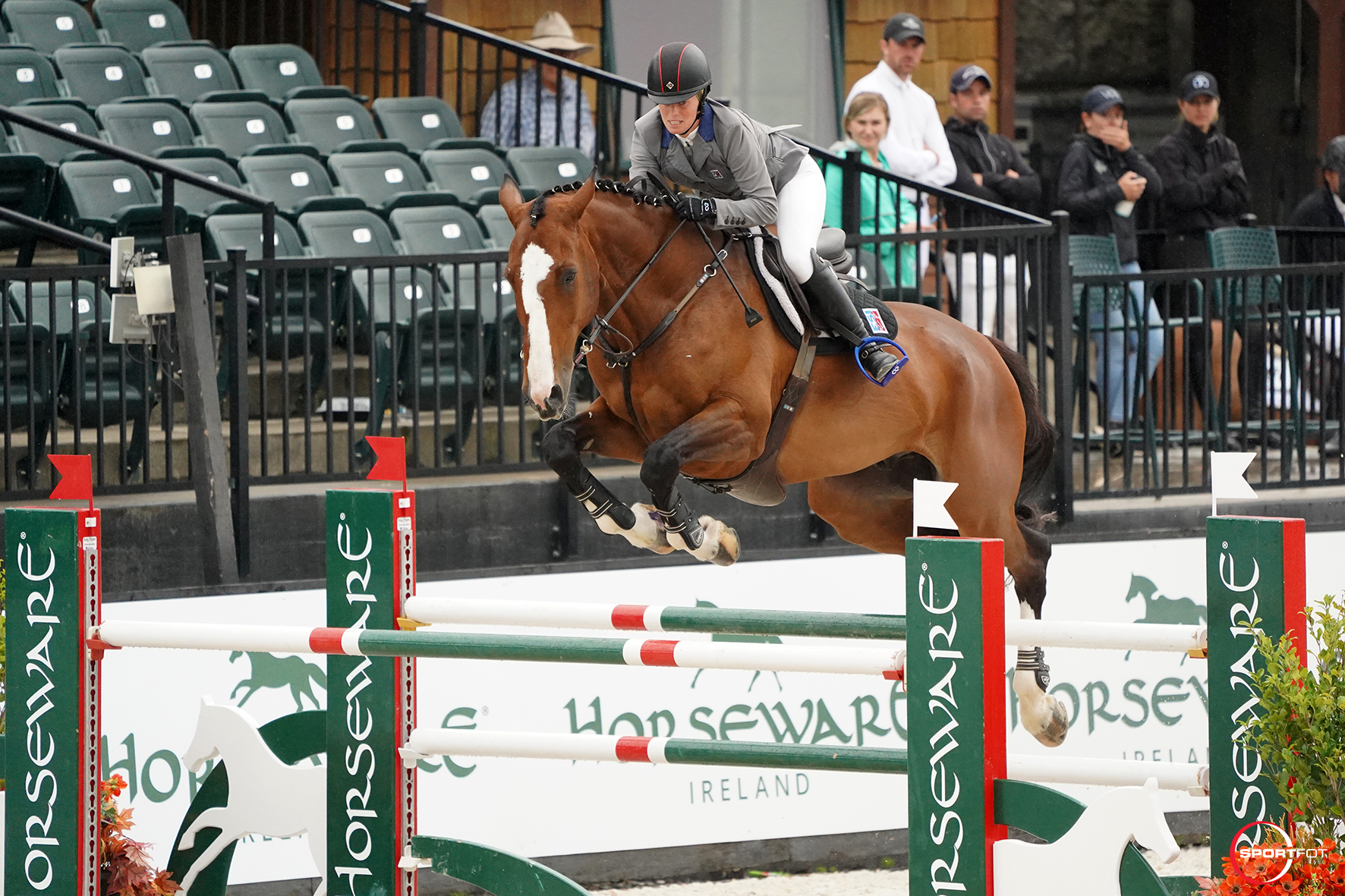 Mealiff admitted that his win was aided by the luck of the draw; he was last to go, so he was able to watch the competition and strategize how time could be cut out. "I was very tight from [fence] one to two" he explained. "Then, I was very tight back from the Liverpool. I can really dare my guy to the jumps and know he'll go over!"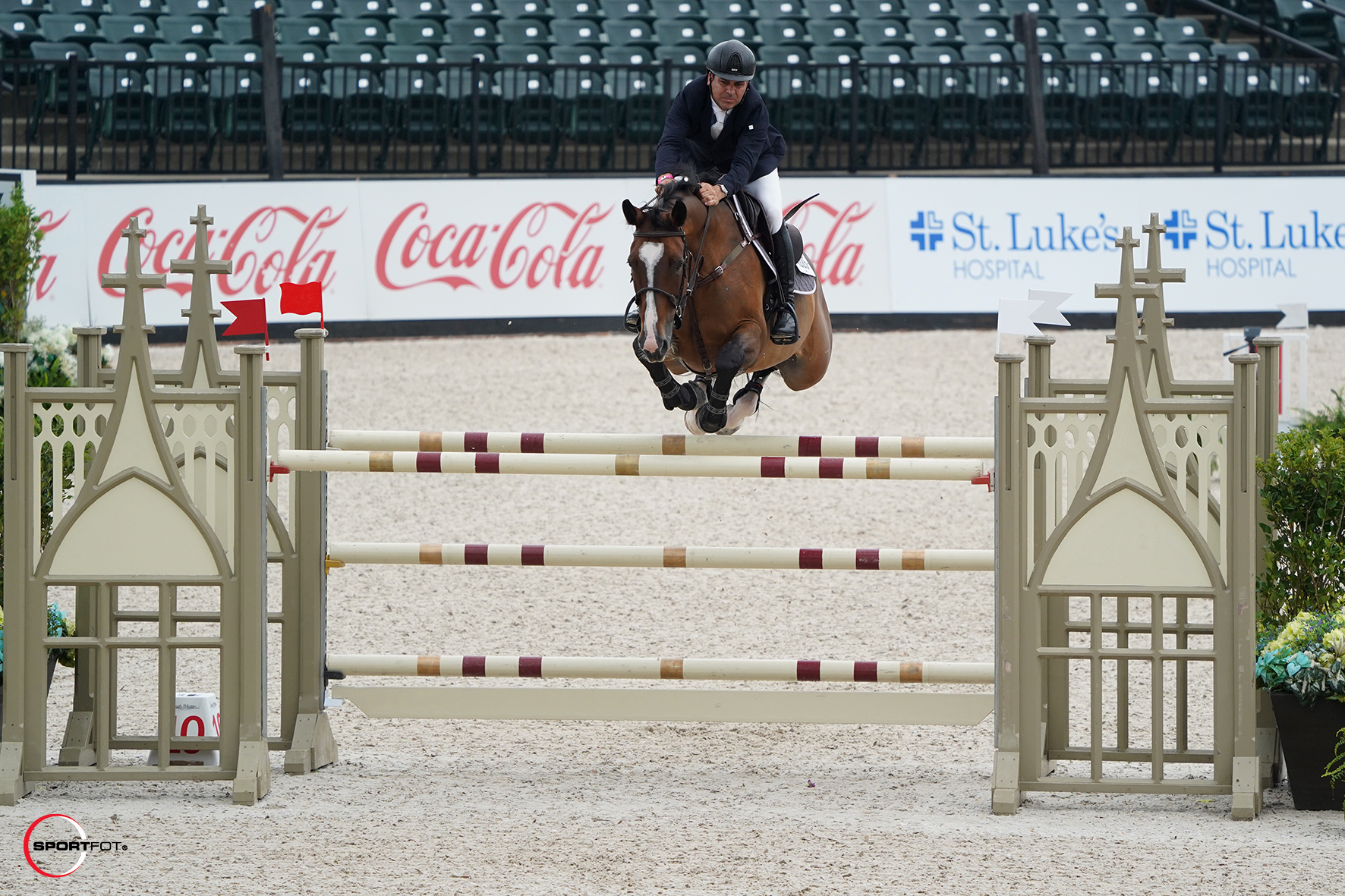 The partnership between Mealiff and Tupac Van De Vrombautshoeve Z is a relatively new one. The pair competed together for the first time during the Winter Equestrian Festival this past season. Since then, they have had several strong finishes, but Mealiff finally earned his spot at the front of the victory gallop in Thursday's Welcome Stake, he recapped.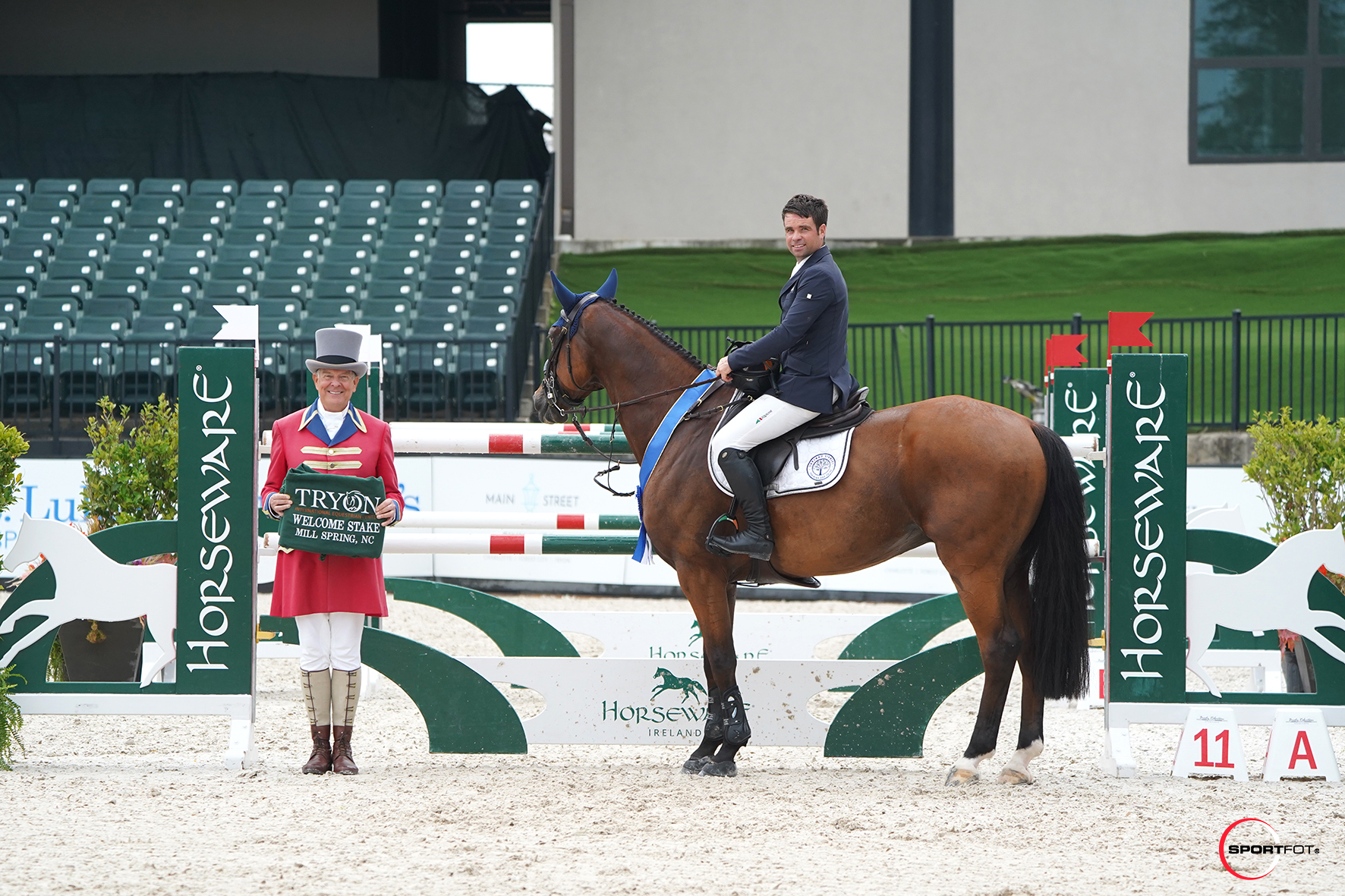 After this week's competition, Mealiff will return to his home base in New York and will compete close to home before returning to TIEC in the fall. "We love coming here. We came here last summer and have been here for two weeks now. The horses really love it here. It's a bit of a lucky place for us!"