By Allie Hay and Emily Carpenter for TIEC
July 6, 2021 – Santiago Lambre (MEX) and Comtess 202 kicked off one of several podium finishes during Tryon Summer 4 competition so far, claiming first in the $37,000 Power & Speed Stake CSI 3* with a time of 25.901 seconds in the speed phase. Samuel Parot (CHI), riding his own Koblenz Van De Vinusakker, the 2010 Belgian Warmblood gelding owned by Alexsander Smolnikar, earned second place with a second phase time of 27.055 seconds. Finishing in third place was Conor Swail (IRL) and Koss Van Heiste, a 2010 Belgian Warmblood gelding (Breemeersen adorado x Contact vd heffinck) owned jointly by Eadaoin Ni Choileain and Dalco LTD, with a time of 27.133 seconds over the short track.
The course, designed by Alan Wade (IRL), challenged 27 riders during the first round of competition, with 18 returning for the shortened jump-off round. Lambre conquered the course with the 2011 Westphalian mare (Comme Il Faut 5 x Pilot) owned by Mario Onate to earn a blue ribbon. He shared, "The course today was two phases. In the second phase, we had some options and tight turns. I liked the course design! Really, for the first day, it was the perfect round."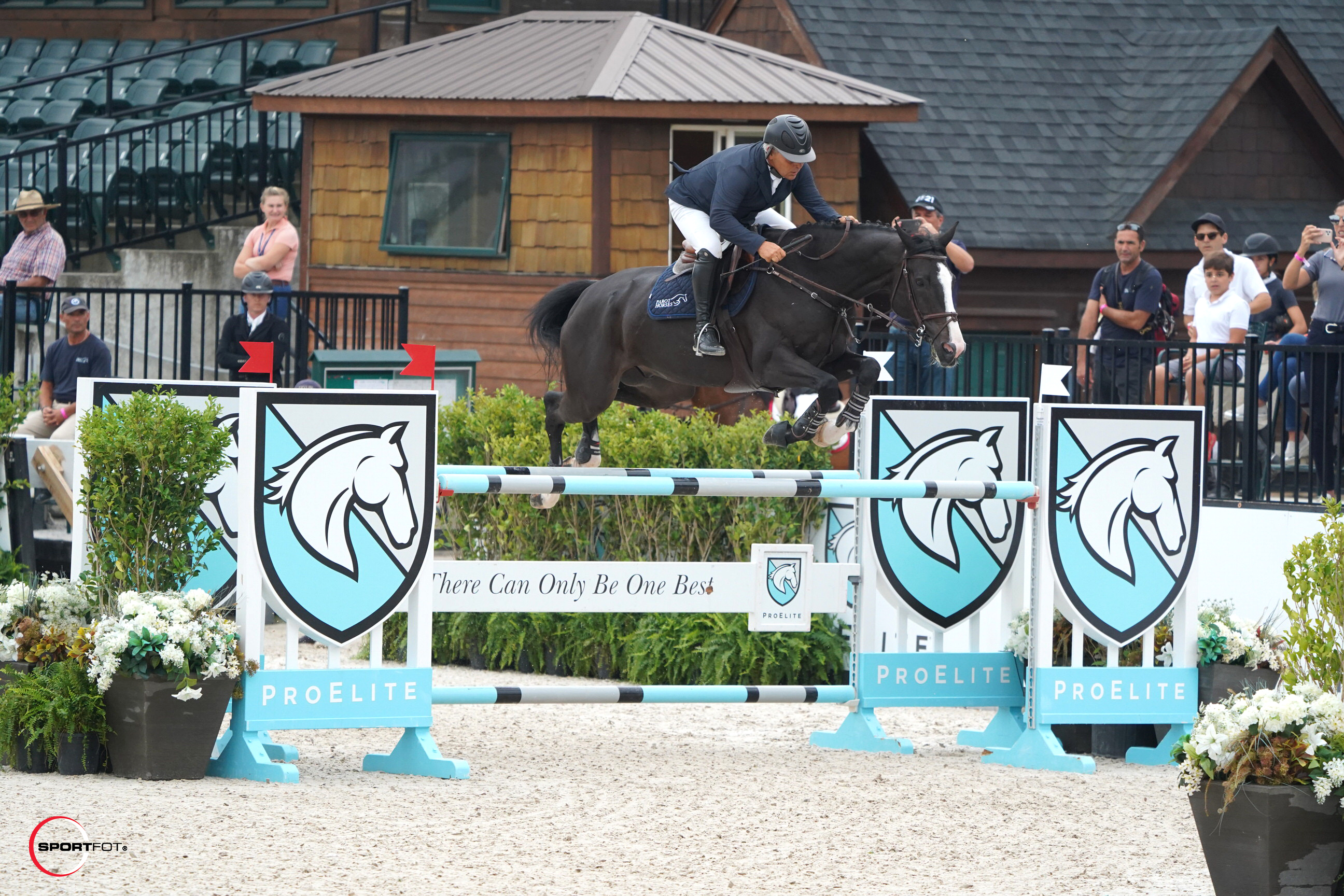 Santiago Lambre and Comtess 202 have a recent partnership, yet the pair combined to pull out another win in their short history. "I have had her for only a couple of months now," Lambre explained, "She's a very nice mare, and very competitive. She won two Grand Prix classes this year! I'm very happy."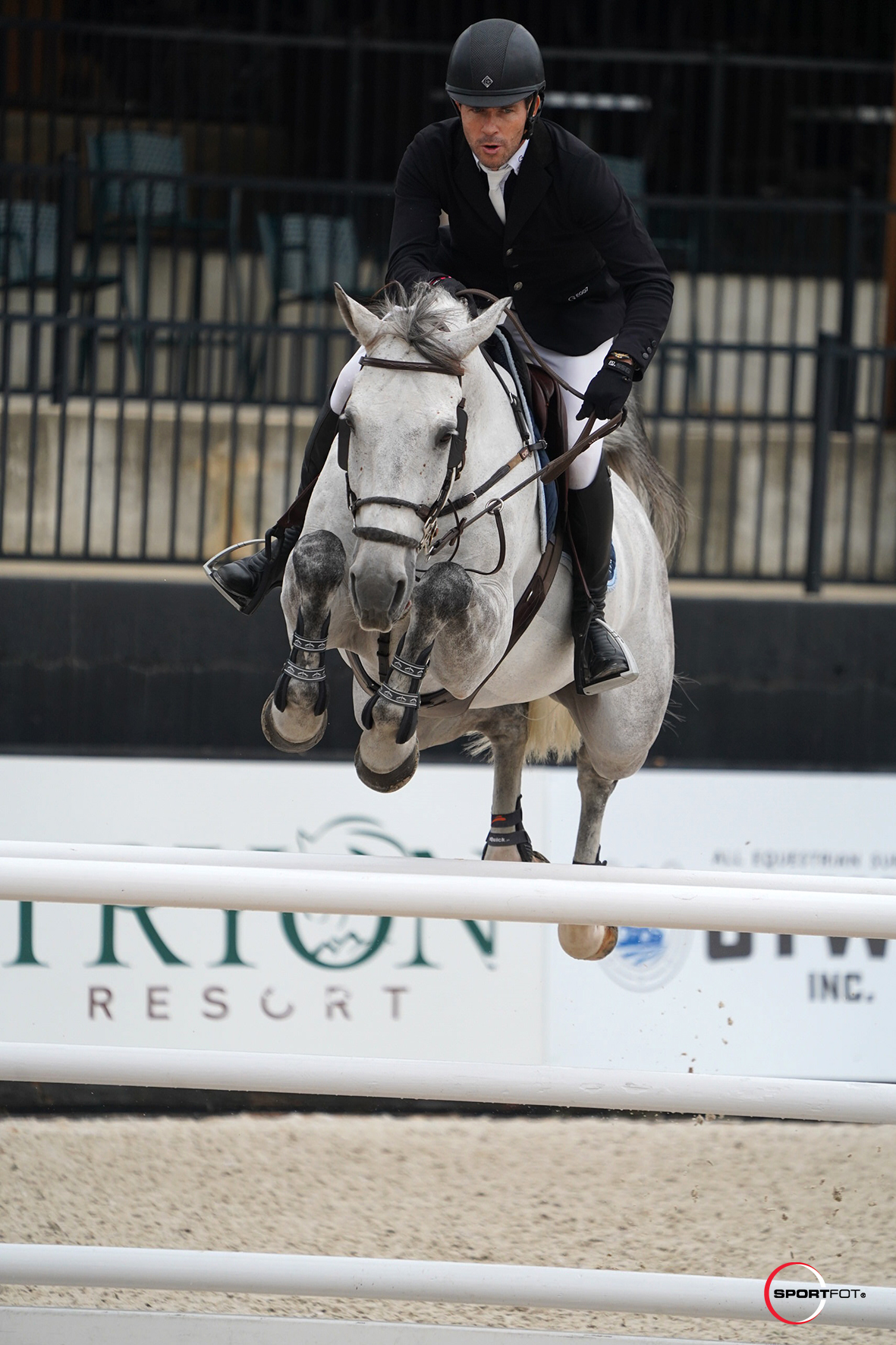 Lambre, a frequent face at the venue and one of its winningest riders on record in Tryon Stadium, will continue competing at TIEC throughout the Summer Series, then plans to return in the fall. In the meantime, they'll be contesting the $137,000 Night in the Country Grand Prix CSI 3* Saturday evening. "I come to [TIEC] every year. It's a fantastic facility!" he concluded. "The place is amazing: when you arrive here from other shows you have an indoor, good stalls, and good restaurants. It's a perfect place!"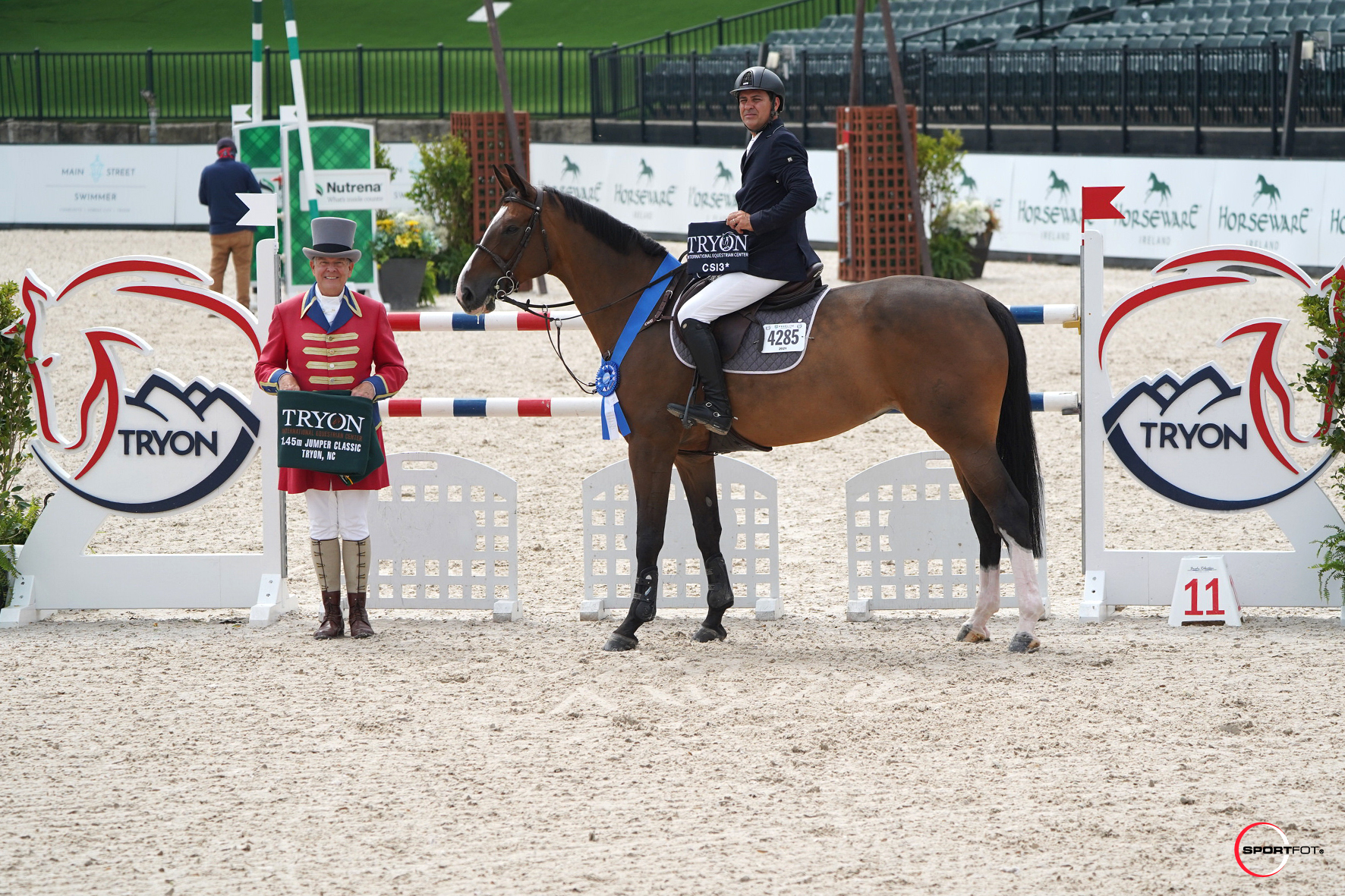 Emma Sargent and Giolita Grab $2,000 Power & Speed Stake CSI 3* Win
July 6, 2021 – Emma Sargent (USA) and Giolita her own 2011 Dutch Warmblood mare (C-Ingmar x Briolita), earned the first win of the week in Tryon Stadium by clearing the speed phase of the $2,000 Power & Speed Stake CSI 3* in 26.763 seconds. Vanessa Mannix (CAN) and her own Catinka 25, the 2009 Oldenburg mare (Catoki x Luxano), earned reserve on a speed phase time of 28.524 seconds, while Amanda Flint (USA) piloted her own Irvington VDL, the 2013 Zangersheide gelding (Dallas x Quick Star), to third after their 28.623-second speed performance through the Alan Wade (IRL) course design.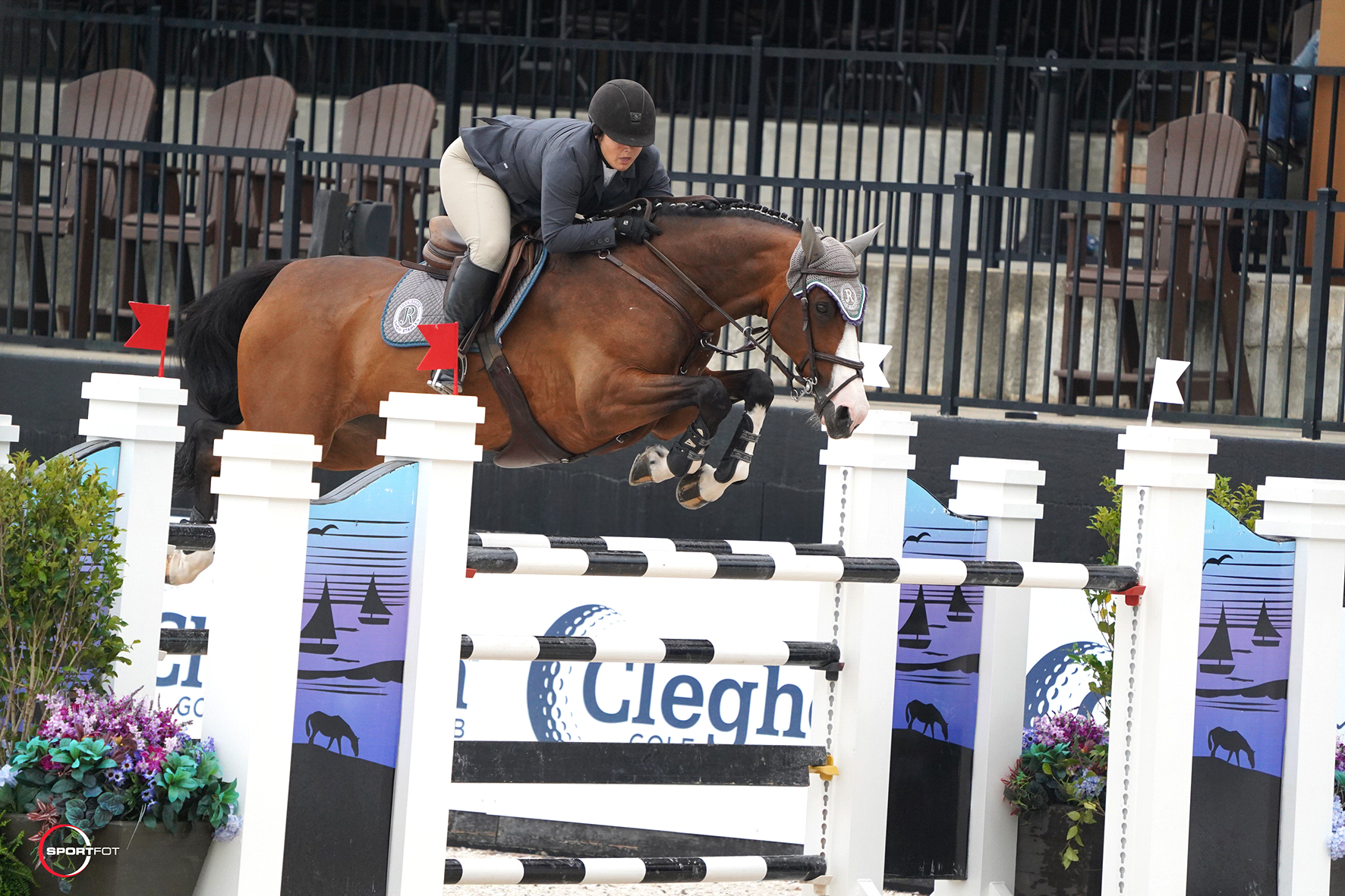 For full results from the $37,000 Power & Speed Stake CSI 3*, click here.