By Allie Hay for TIEC
Mill Spring, NC – July 15, 2021 – Aaron Vale (USA) and Prescott soared to victory in the $37,000 Horseware Ireland Welcome Stake at Tryon International Equestrian Center & Resort (TIEC), conquering the jump-off course with a time of 38.307 seconds. Vale also claimed the yellow ribbon along with Elusive, the 2009 Dutch Warmblood gelding (Rodrigoo x Capfucino) owned by Thinks Like A Horse, with a time of 38.954 seconds. Conor Swail (IRL) and Vital Chance de la Roque, the 2009 Selle Francais gelding (Diamant de Semilly x Rivage Du Poncel) owned in partnership with Adeline Hecart, rode to second place with a time of 38.642 seconds.
The course, designed by Guilherme Jorge (BRA), challenged 53 horse-and-rider combinations in the first round of competition. Twenty pairs jumped clear to return for the second round jump-off. Vale and Prescott, the 2012 Holsteiner gelding (Lordanos x Unknown) owned by Thinks Like A Horse, re-captured the lead after Elusive's clear round and previous winning time was bested by Swail.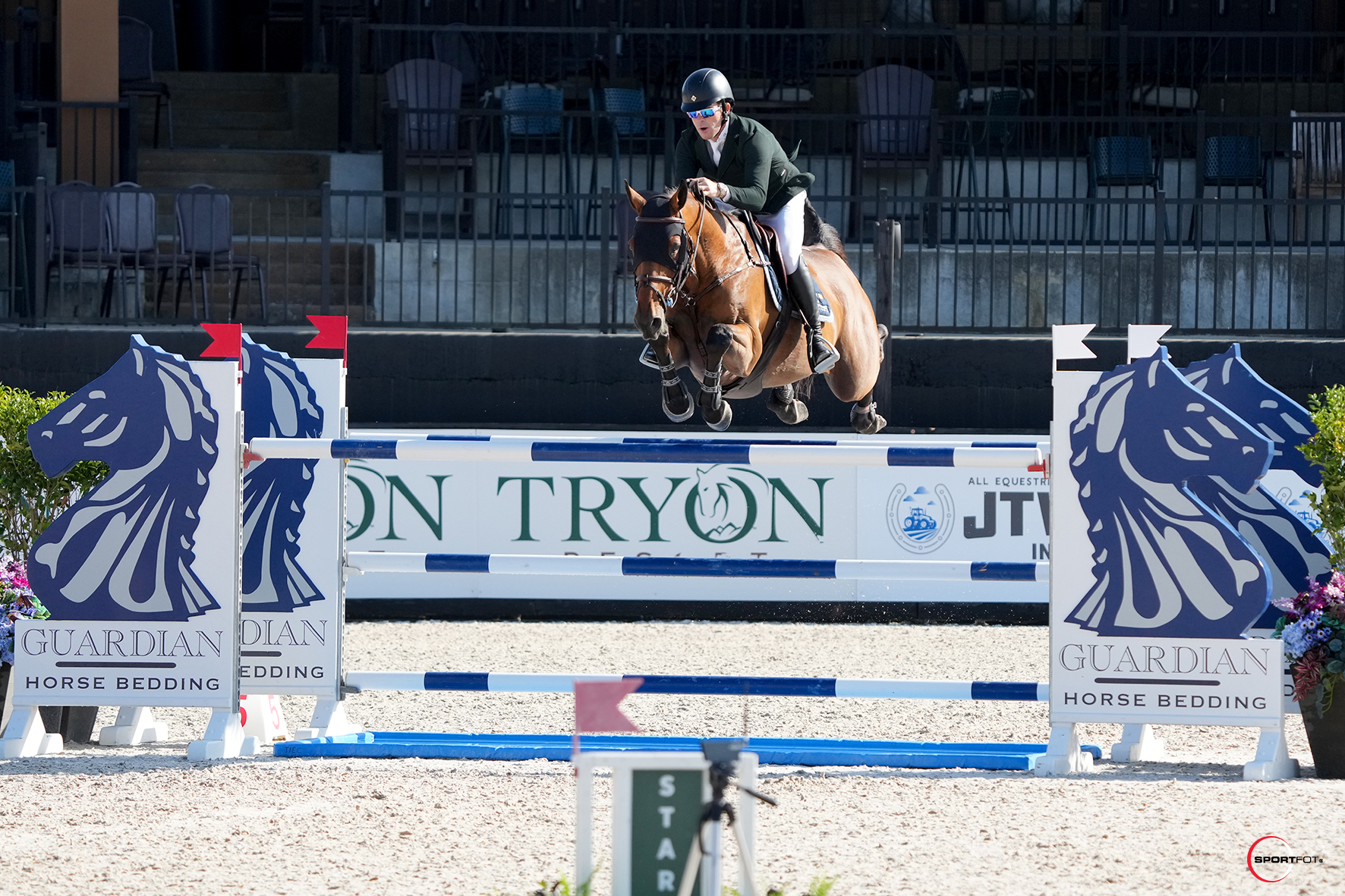 Vale's plan going into the jump-off with Prescott, a less experienced horse than Elusive, was to leave out strides and go as efficiently as possible, he shared. "I was really fast! I probably did two strides fewer to the combination. He was balanced, jumped it easily, and was really quick coming out of the combination. We left one out of the next vertical. And at that point, I felt like I was up by quite a bit, so I felt like I just wanted to stay in my rhythm and not press it. I felt if I left the last three jumps up, I'd done enough to win it, and that was how it played out!"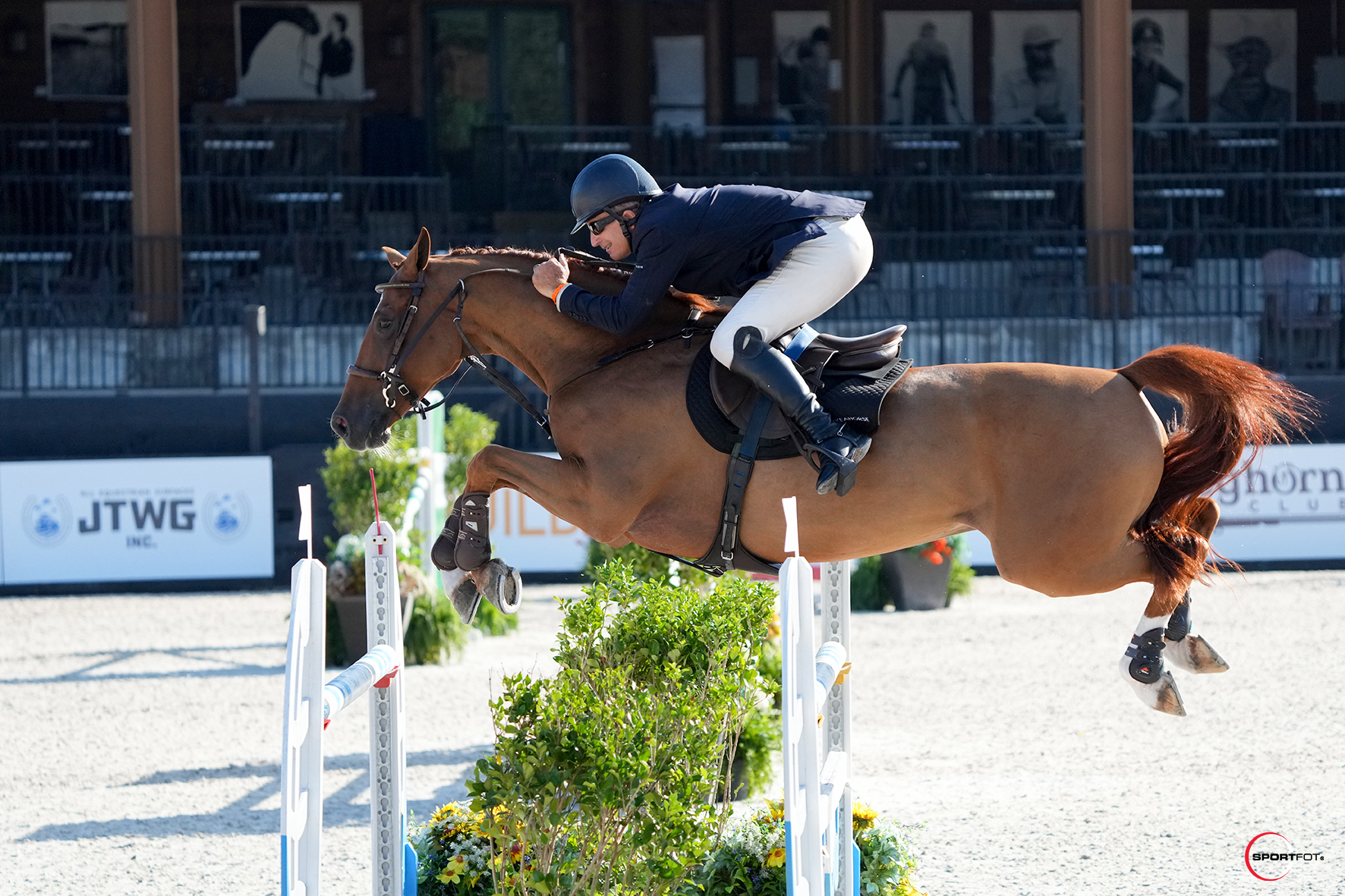 Vale had a similar plan going into the jump-off with Elusive, explaining, "I wanted to go fast, obviously. In those big jump-offs, you don't want to penalty stroke, back to the tee hitting three, you know? Because then, you go home with no check! But, he's an experienced horse, so I went quite fast. I was a little surprised that Conor nipped me there in the end," Vale admitted, "but again, it was close!"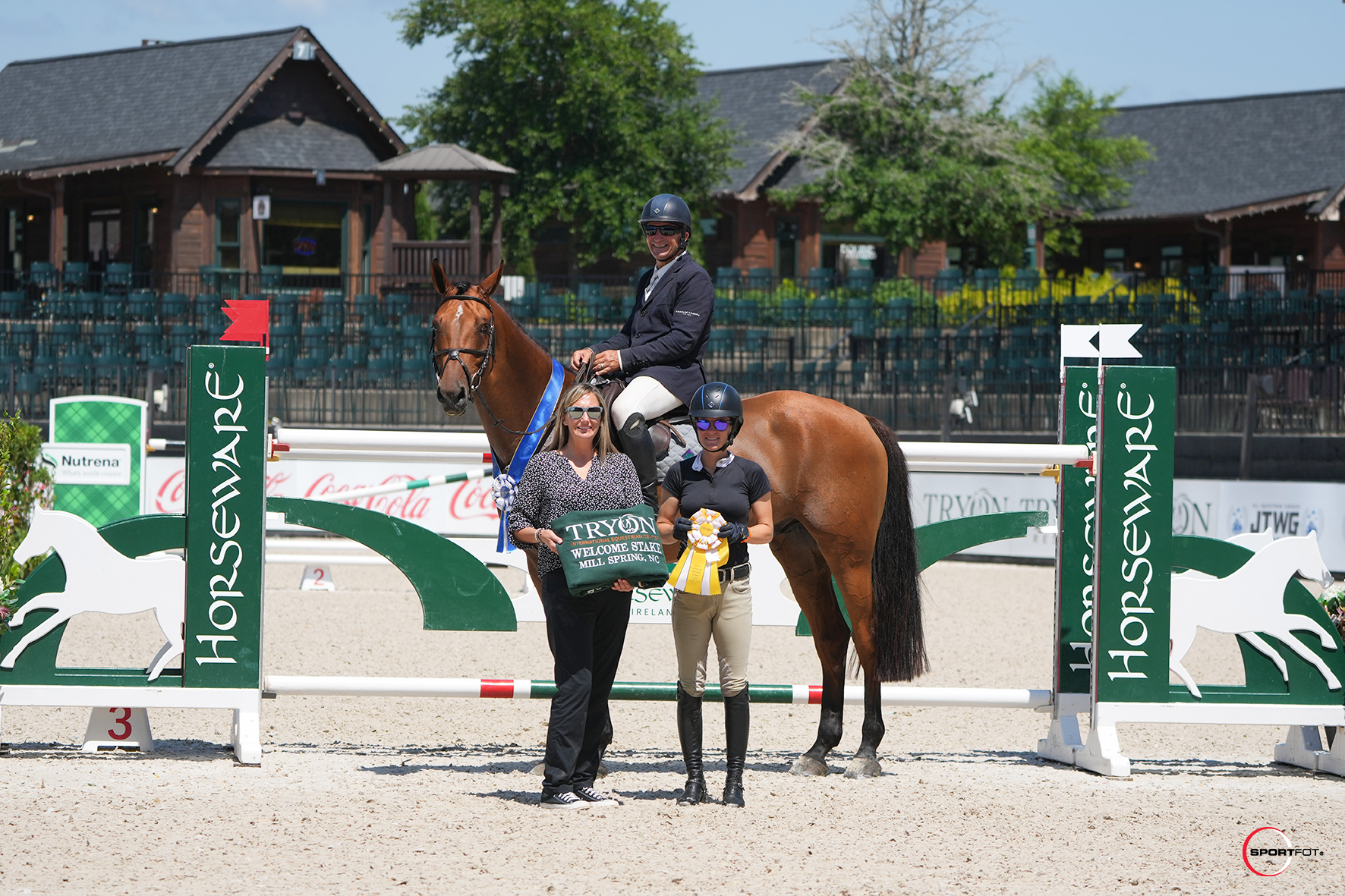 Vale and his mounts returned to TIEC after a brief vacation and have already made their mark. "We love it here; we love it!" he said. "We were here a few weeks ago, and went home for a bit and now we're back. We started with a bang, so hopefully we can keep it up!" After warming up with such consistent results in the Welcome Stake, Vale will be one to watch in Saturday's $73,000 Cleghorn Gun Club Grand Prix CSI 2* with any mount beneath him.
For full results from the $37,000 Horseware Ireland Welcome Stake CSI 2*, click here.