By Emily Carpenter for TIEC
July 14, 2021 – Tanimara Maria Macari Carrillo (MEX) and Isla De Muze claimed the victory over 31 pairs in Wednesday's $10,000 Power & Speed Stake CSI 2*. On the heels of Carrillo, grabbing second place, was Fillipo Marco Pignatti (ITA) and Ideaal ES, the 2013 Dutch Warmblood gelding (Ukato x Renata) owned by Take The High Road LLC, with a jump-off time of 32.705 seconds. Earning third place honors was Aaron Vale (USA) and Elusive, the 2009 Dutch Warmblood gelding (Rodrigoo x Capfucino) owned by Thinks Like A Horse, with a time of 33.033 seconds.
Tryon Summer 5 CSI 2* competition marks the start of Isla De Muze's FEI career, a 2013 Westphalian mare (Iceman De Muze x Cento) that Carrillo owns herself. Carrillo has owned the mare for a little over a year, working hard to produce her mount to the international levels, and shared that she was thrilled with the results. "She's grown up so much in the last six months. It's [been] a lot of hard work between me, my trainer, and the whole team, so I'm really happy."
The Guilherme Jorge (BRA) designed course saw 31 horse-and-rider combinations in round one of competition, with 21 continuing onto the speed phase. Isla De Muze's lengthy stride carried her through both phases of the course, her rider relayed. "We had a nice speed round. It wasn't crazy fast, but it worked for us. She has a really big stride, so leaving strides out for her is not a problem."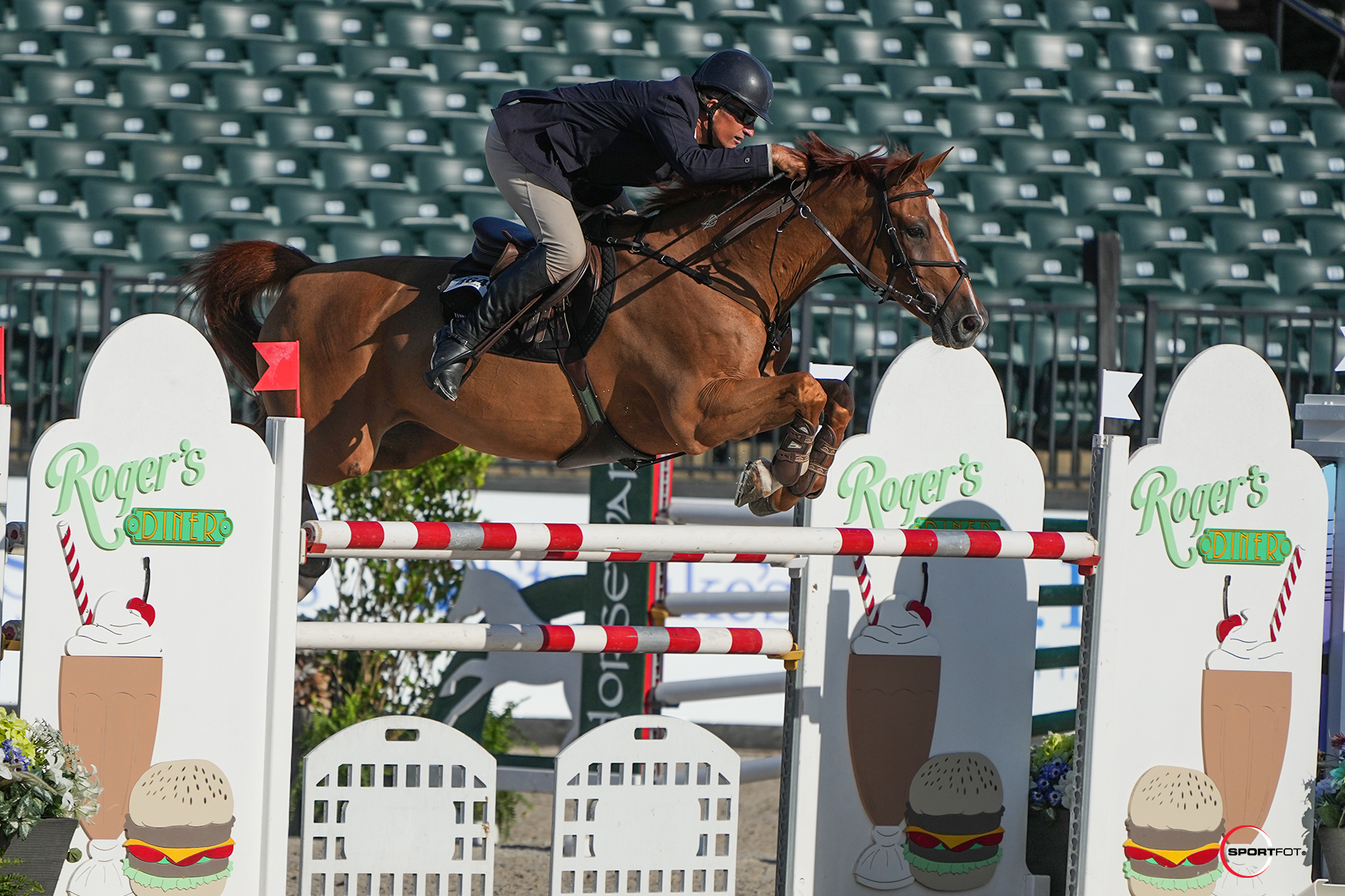 With a fiery start to this mare's FEI career, Carrillo holds confidence that her first competition under the lights in Tryon Stadium, hopefully this week for the $73,000 Cleghorn Gun Club Grand Prix CSI 2*, will also be a positive experience. "She's young and has never been under the lights, so we don't want to put too much pressure on her. We'll see how tomorrow goes and then we'll decide."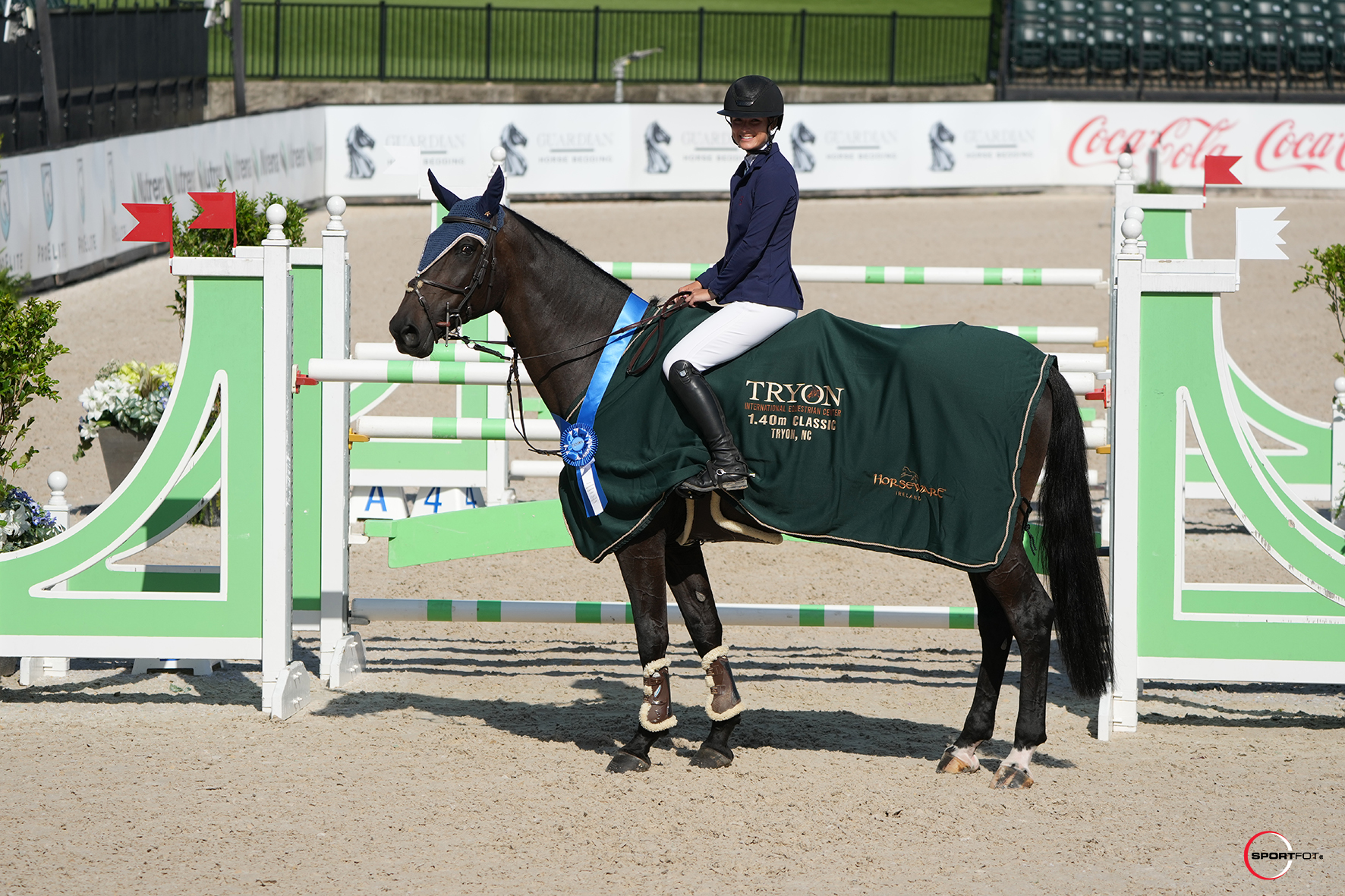 Whatever decision is made, Carrillo and Isla De Muze have had a great start to their week, and she emphasized that she loves the venue: "I really like it. I love the venue, I think the footing is great, and the stadium is really nice to ride in. It's always a nice show to come to."
For full results from the $10,000 Power & Speed Stake CSI 2*, click here.