By Emily Carpenter for TIEC
Mill Spring, NC – July 21, 2021 – Conor Swail (IRL) added another first to his list during the Tryon Summer Series with a win in the $37,000 Power & Speed Stake CSI 3* at TIEC aboard Count Me In. Capturing a time of 30.64 seconds in the speed phase of the competition, the duo conquered a field of 21 entries. Following in second place was Simon McCarthy (IRL) and Gotcha, the 2011 Holstiener mare (Stakkato x Cassini I) owned by Rock Ridge Farms, with a time of 32.06 seconds. Luiz Larrazabal (VEN) earned third place honors with Caristina, the 2010 mare of unknown breeding, owned by Juan Carlos Morstadt, with a jump-off time of 33.19 seconds. 
Swail reflected on his winning streak throughout Tryon Summer 5 by saying, "We're just continuing our run on from last week!" Swail and Count Me In, the 2007 Hanoverian gelding (Count Grannus x Sherlock Holmes), have had an exciting start to their FEI career together over the past few weeks. "It's certainly a very good start for us!" Swail added, "We were double clear in the $25,000 Sunday Classic [during Tryon Summer 5], and we finished second."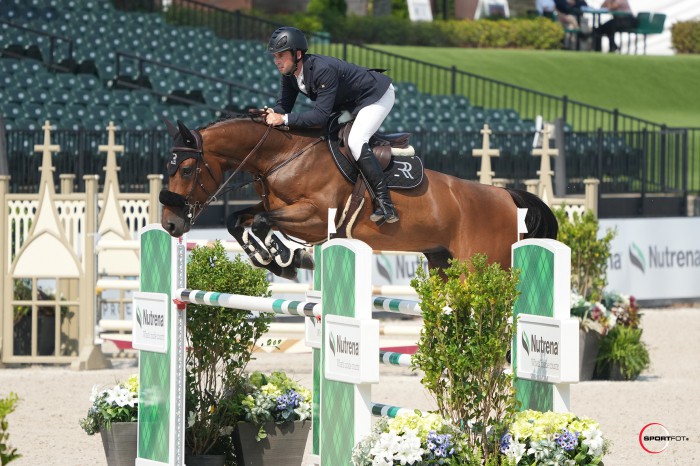 The course design by Ken Krome (USA) course saw 21 horse and rider combinations, with 14 fault-free competitors qualifying for the second round of the class. Swail recapped his time on course sharing, "For the speed phase, it was quite flowing and everything came up for me really well, I must say. All the distances came up very smoothly and we saw the distances very early. I think that's why I ended up so quick – everything came up nicely for me." Despite his recent success, Swail admitted, "I wasn't expecting to be the winner before the class because we're just kind of finding each other out a little bit, so I don't expect too much."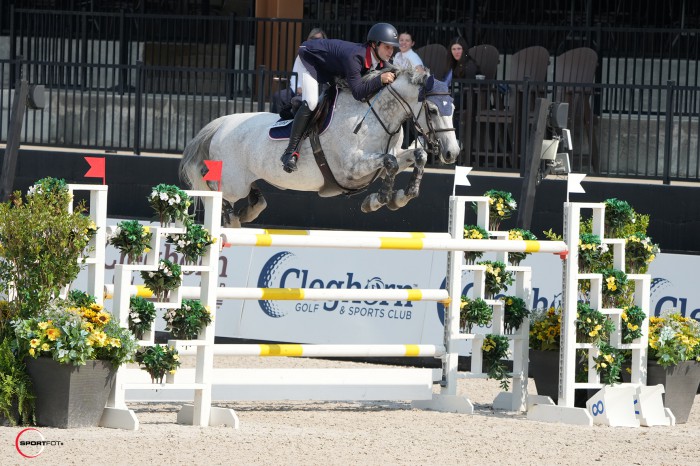 Swail was thrilled with his success throughout Tryon Summer 5 and is enthusiastic to begin Tryon Summer 6 with a win. "The thing that is very pleasing to me is that this is the fourth different horse that I have won on. It's great that they're all in the right place." Swail shared that he plans to compete in the $137,000 Horseware Ireland Grand Prix CSI 3* on Saturday riding two horses. He concluded, "Hopefully we can get something else out of the rest of the week, but if I don't, it's been good already."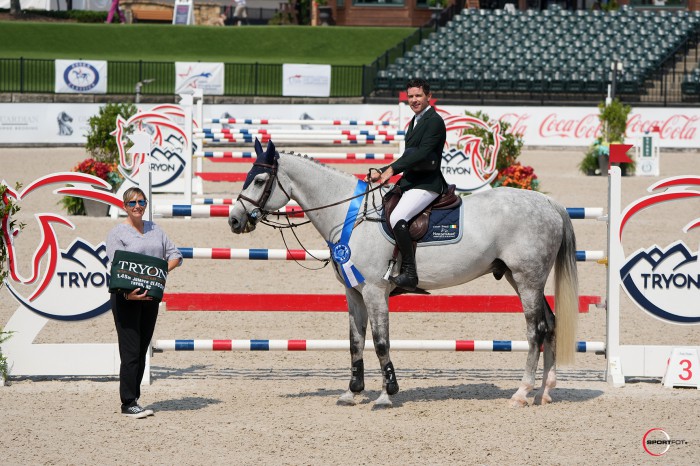 Wim Janssen and Quadros 3 Win $2,000 Power & Speed Stake CSI 3*
Mill Spring, NC – July 21, 2021 – Wim Janssen (NED) and Quadros 3, the 2007 Holsteiner stallion (Quidam de Revel x Corrado I) owned by Ashland Show Stables LLC, claimed the win in Wednesday's $2,000 Power & Speed Stake CSI 3* with a time of 43.79 seconds.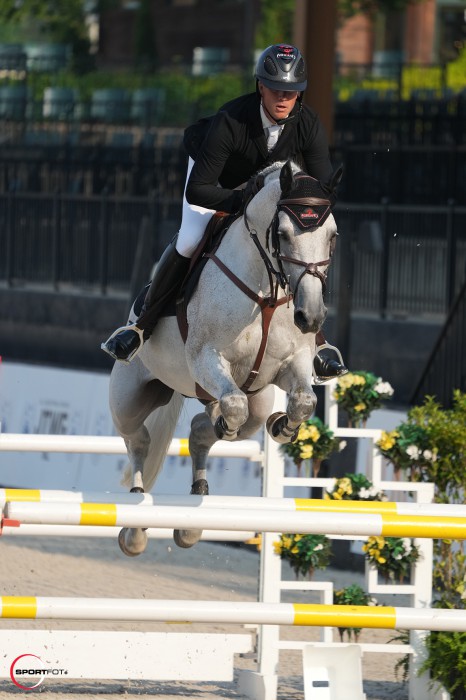 For full results from the $37,000 Power & Speed Stake CSI 3*, click here.
For full results from the $2,000 Power & Speed Stake CSI 3*, click here.