WEC Wilmington Summer 2 kicked off Derby Friday in the main outdoor arena as sixty-two horse-and-rider combinations navigated the course designed by Bobby Murphy of Lexington, Kentucky. Riders vied for the win in the $10,000 WEC Hunter Derby 3' Open, $10,000 WEC Hunter Derby 3' Non-Pro and the $12,500 WEC Hunter Derby 3'6"-3'9". Courses showcased inviting natural fences with creative flourishes such as the new ferris wheel draped with vibrant hanging flower baskets and several high options were available. Handy rounds for each class presented many opportunities including inside turns and high options for the riders to show off their mounts' natural abilities and athleticism.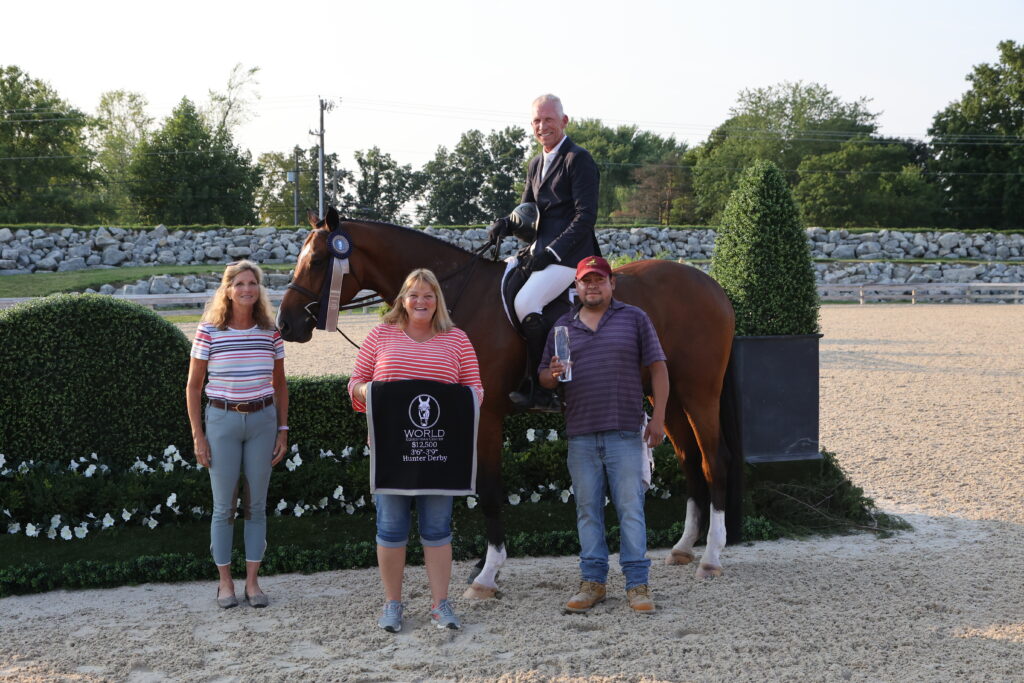 The $12,500 WEC Hunter Derby 3'6"-3'9" Hunter Derby saw a field of eight entries. Scores soared into the 80s and 90s, but it was Jeff Gogul and No Doubt of Flagship in Wilmington, Ohio who brought home the win. Gogul and the nine-year-old Holsteiner gelding were top notch in tonight's event, completing the first round of 92 and a handy round of 93 to earn a winning score of 185. The pair brought their A-game and were truly on form.
"This class was the first time [No Doubt] set foot in the ring at this show," Gogul said. "I can always count on him. He rode the course great. Some horses come into your life at just the right time and he did that for me. He is just perfect!"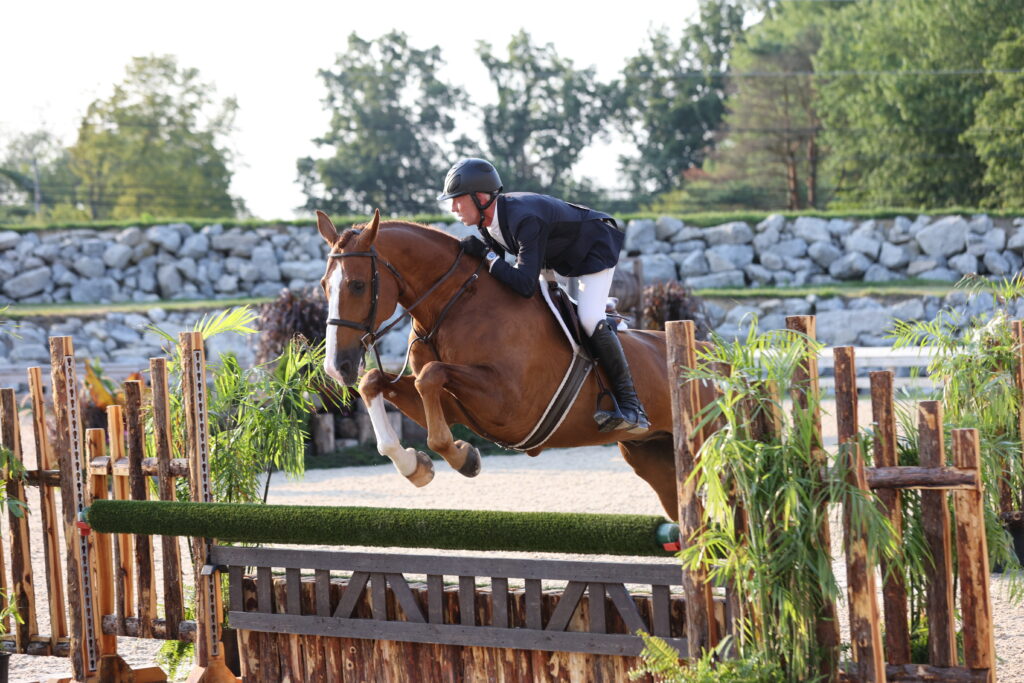 Jeff Gogul, catch riding for David Beisel of David Beisel Stables, Goshen, Ohio, and Mateo, the 12-year-old Belgian Warmblood gelding, stole the second spot in the $12,500 WEC Hunter Derby. 
Gogul and Mateo had a fantastic set of rounds, securing second place. The pair had a high first-round score of 87, followed by a handy round of 90, totaling an impressive overall score of 177.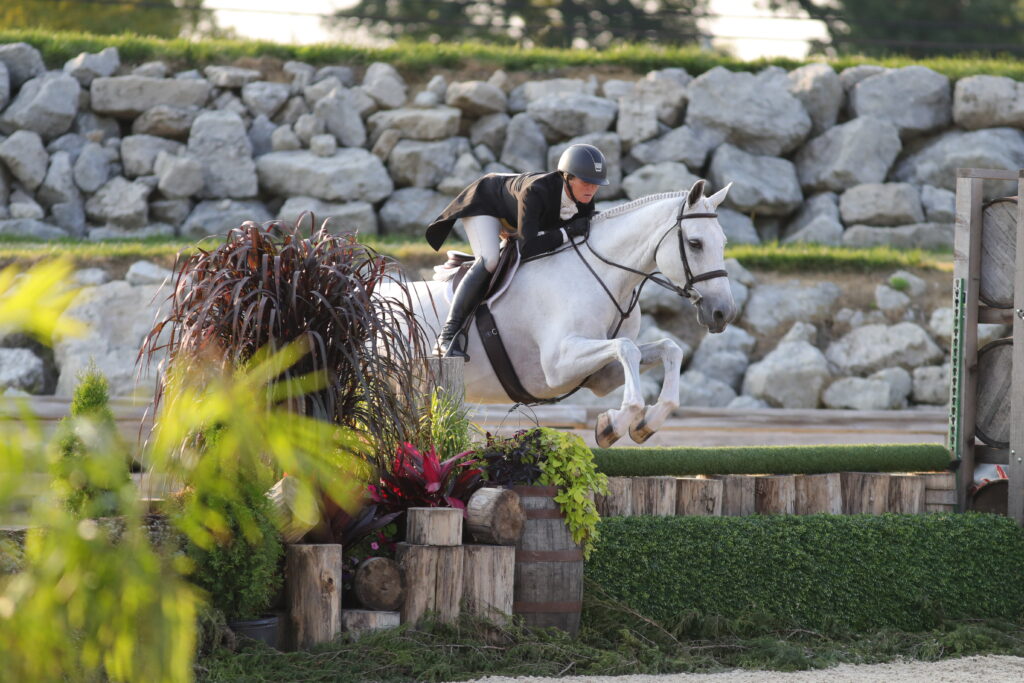 Last week's $12,500 Hunter Derby winner, Melissa Donnelly, and Corlando 49 (Cartani x Olanda I) rounded out the top three. Corlando 49, a fifteen-year-old Holsteiner gelding, jumped to a first-round score of 89, followed by a well-executed handy-round score of 85. The pair earned a final combined score of 174.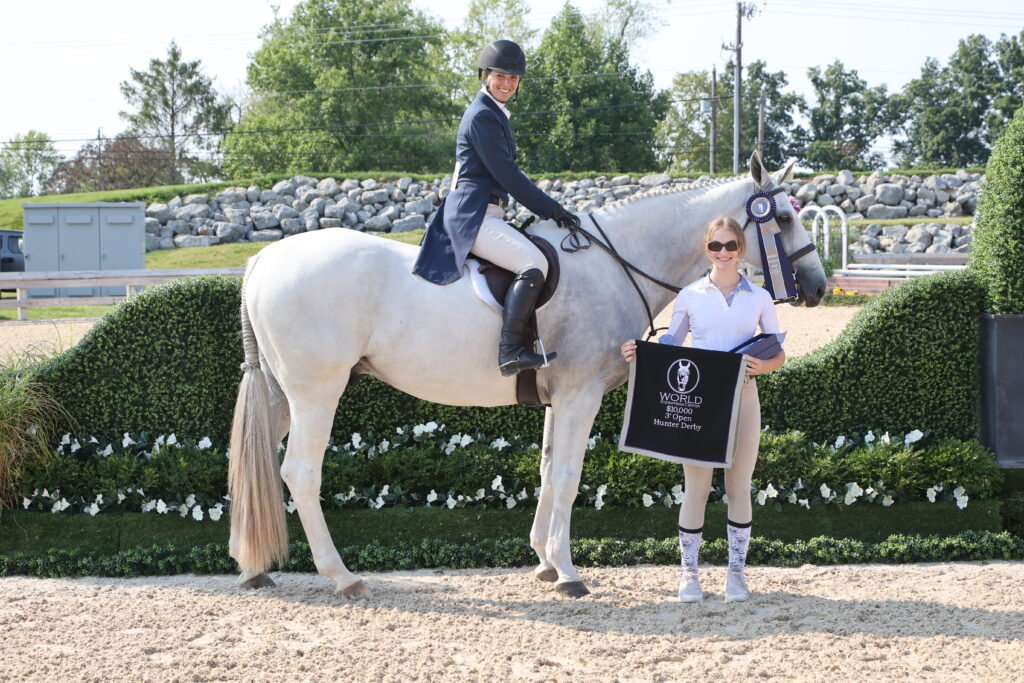 $10,000 WEC Hunter Derby Open
Fifty-One horse and rider combinations took on the main arena for the combined $10,000 WEC Hunter Derby Open and $10,000 WEC Hunter Derby Non-Pro classes.
Coming in first place in the $10,000 WEC Hunter Derby Open was Colleen Holton of Carraway Hill, Westerville, Ohio, and the beautiful Clayton 35 that earned a win by just half a point.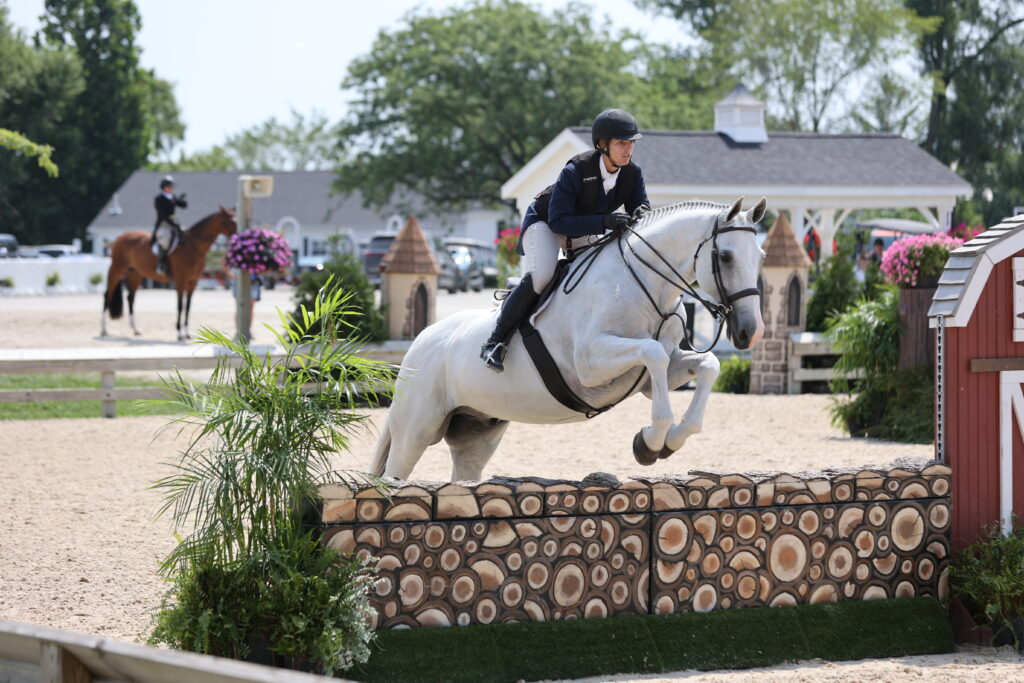 Holton and Clayton 35 (Catoo x Chambertin), a 13- year-old Warmblood gelding delivered a steady first round to earn a score of 83.5, followed by a stunning handy round of 88, earning a combined score of 171.5.
"He was great today. Much quieter than last week when we had the crazy storms and rain. I thought the Handy was really fun, it had options to go inside, but in a way that kept the ride smooth and not choppy," Holton said.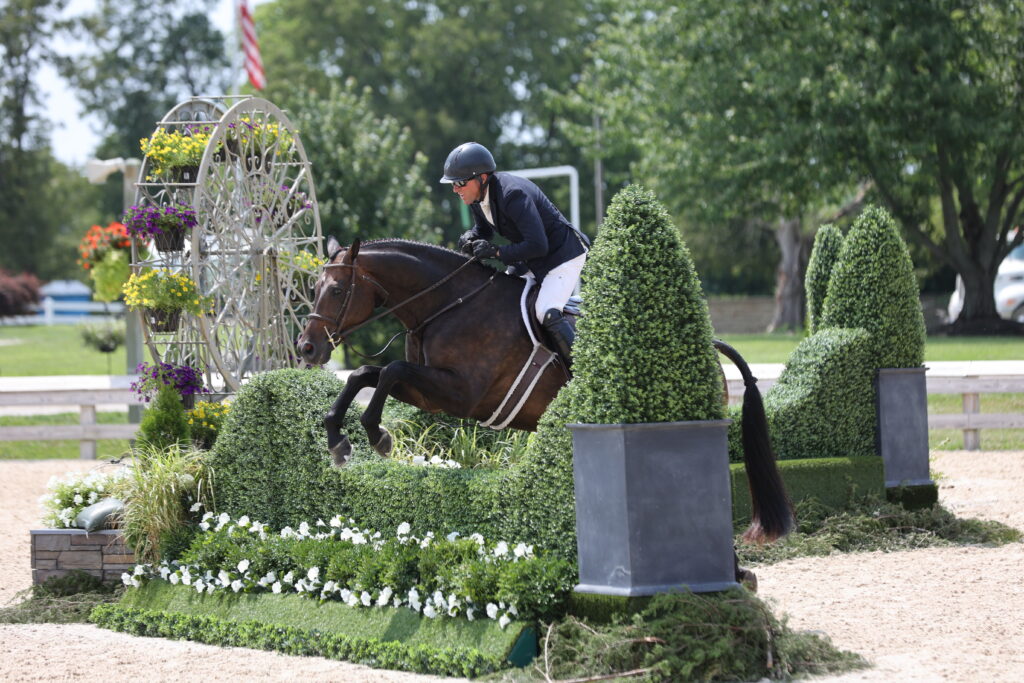 David Beisel and Lavish (Don Bedo x Hauptstutbuch) had a strong first-round score of 85. Beisel and Lavish returned to the handy round scoring an 86, totaling a final score of 171 for a second place finish.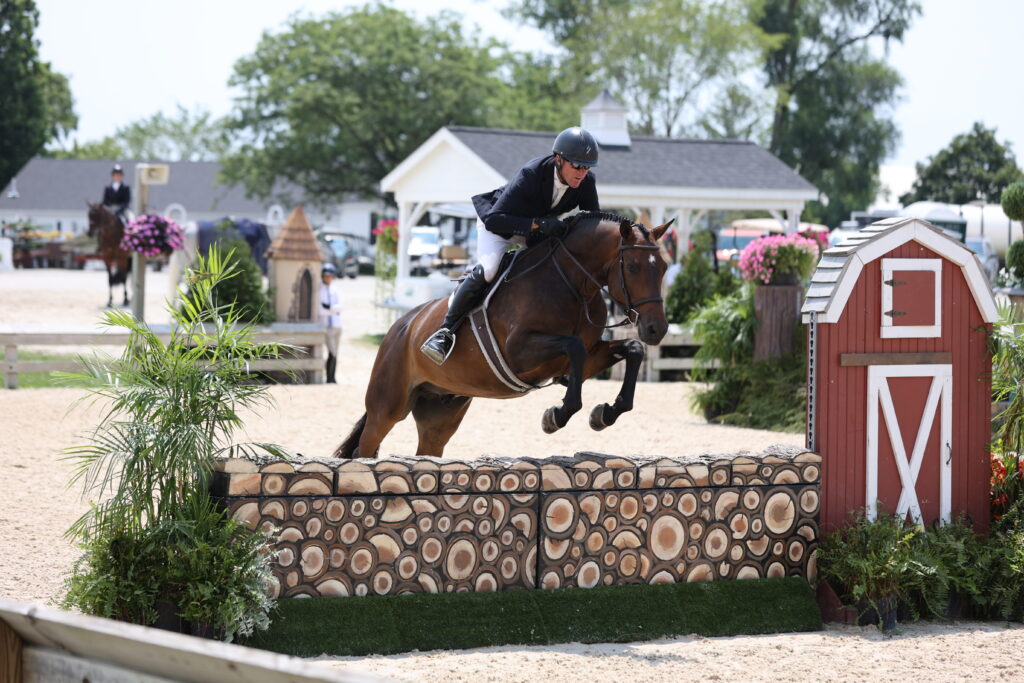 Third place was captured by Biesel and MTM Bentley (Bonaparte Z x Hot Cherie P). The two had a first-round score of 78, followed by a handy round score of 87, totaling a final score of 165.
$10,000 WEC Hunter Derby Non-Pro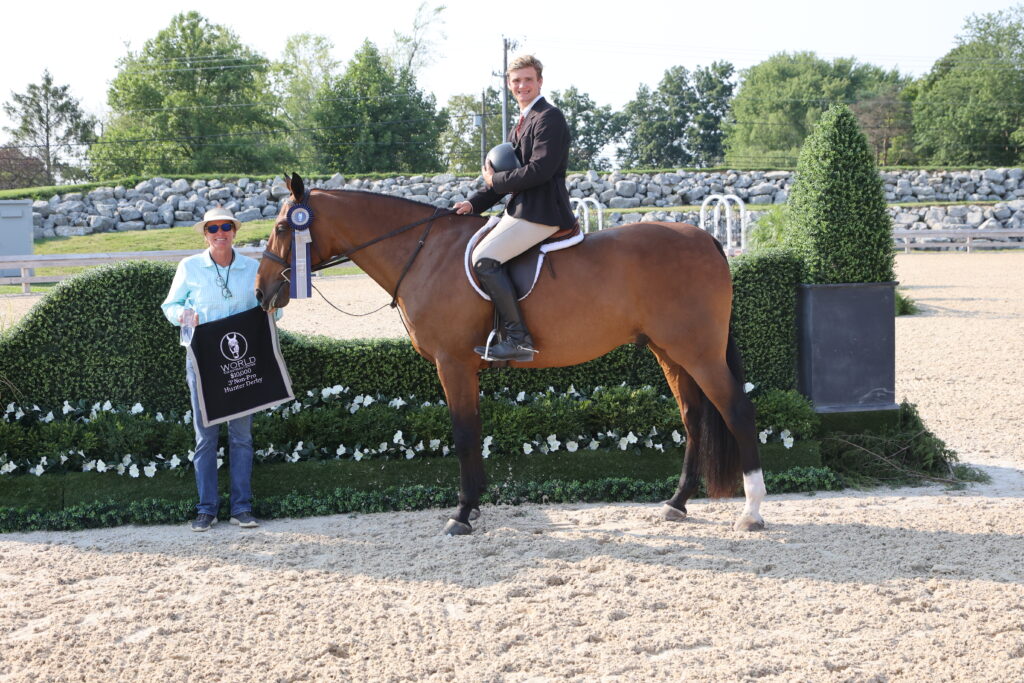 Christopher Coberley and Undercover (Untouched x Tosca) earned first place in the competitive $10,000 WEC Hunter Derby Non-Pro. Undercover jumped brilliantly in the first round to score 92, and Coberly piloted him to a second impressive round for a consistent handy round score of 92, for an unbeatable overall score of 184.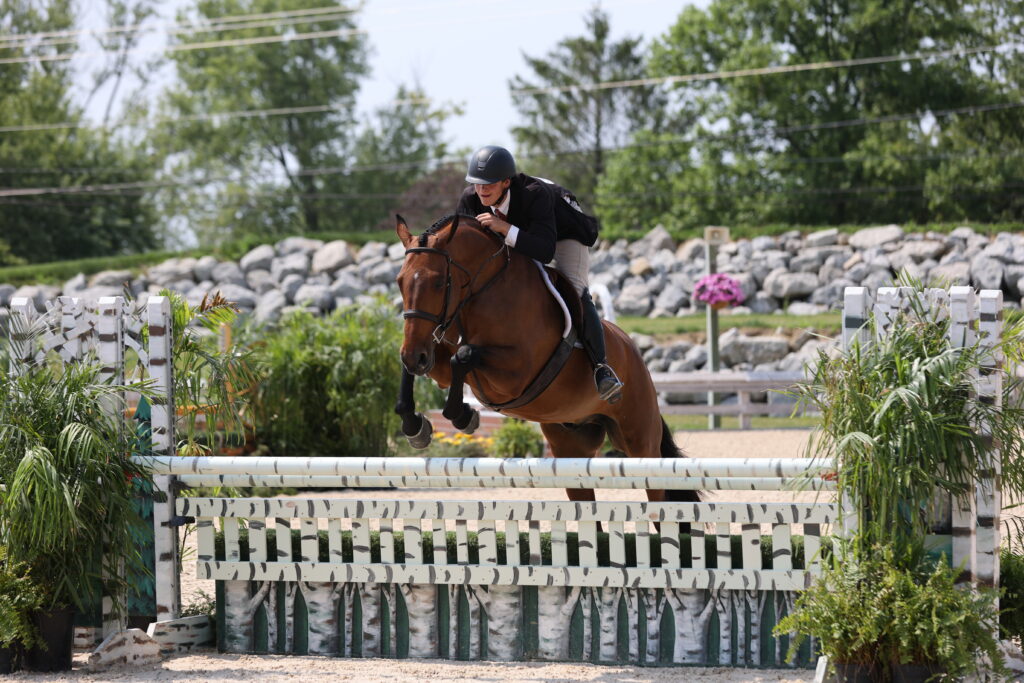 "I've had a lot of fun with him," Coberly said. "He has won a $15,000 derby in Ocala previously. He was just super today. He listened to everything I said."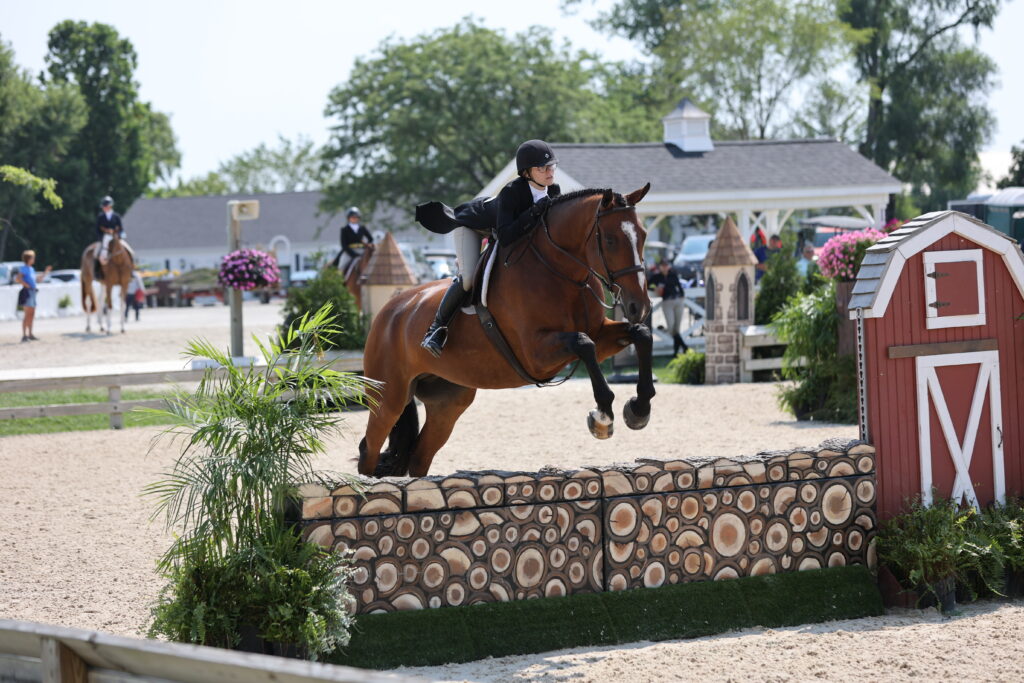 Taking second place was Sarah Demczuk and Merlot. Sarah and the 10-year-old Belgian Warmblood had two great scores, earning an 87 in the first round and a 91 in the handy—totaling an impressive 178 final score.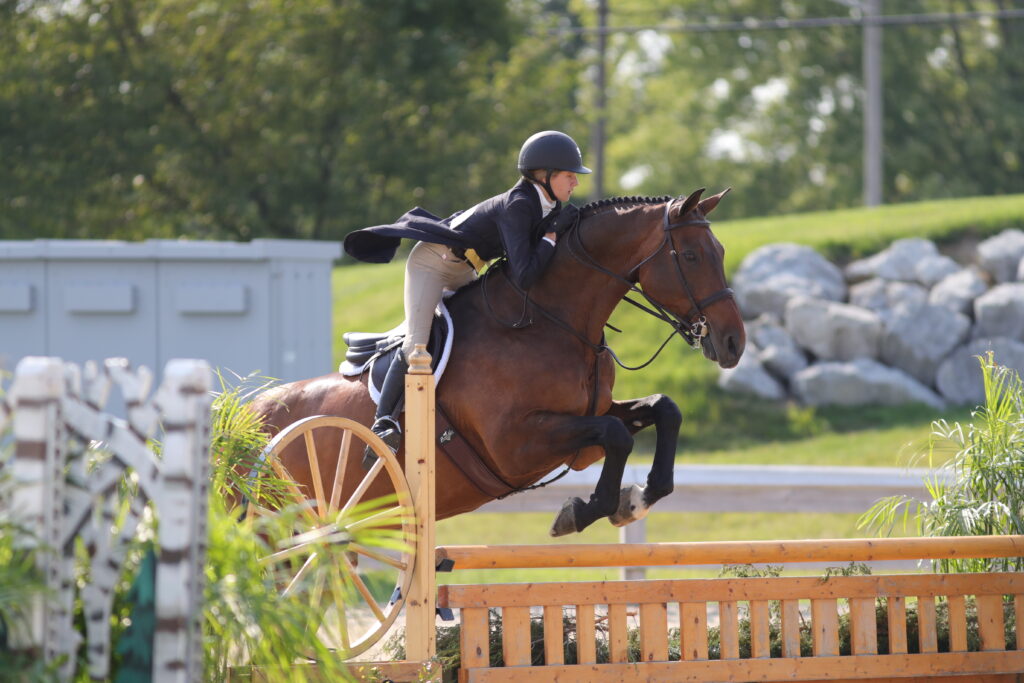 Taking home third place was Emma Paul and Full Count. The duo scored the first round of 82, followed by a handy round of 88. Nichols' scores totaled 170 to round out her third-place finish.
$12,500 WEC Hunter Derby 3'6″-3'9″ Results
No Doubt, Jeff Gogul – 92 | 93 | 185
Mateo, Jeff Gogul – 87 | 90 | 177
Corlando 49, Melissa Donnelly – 89 | 85 | 174
Caius, Izzy Beisel – 79 | 47 | 126
TH Investigator, Carly Tabaczka – 66 | 74 | 140
Emilio, Jeff Gogul – 71 | 47 | 118
Appointed, Jessica Borton – 49 | 40 | 116
$10,00 WEC Hunter Derby Open
Clayton 35, Colleen Holton – 83.5 | 88 | 171.5
Lavish, David Beisel – 85 | 86 | 171
MTM Bentley, David Beisel – 78 | 87 | 165
Rocket Science, Dale Minner – 81 | 80 | 161
Dianthos XO, Mandy Vergerio – 70 | 85 | 155
Cathargo Delinda EST, David Beisel – 82 | 68 | 150
Catch Ur Way, Holly J. Helbig – 65 | 74 | 139
Under Cover, Deloise Noble-Strong – 83 | 41 | 124
Sandoro, Deloise Noble-Strong – 80 | 43 | 123
Captain RW, Carrie Marx Farhat – 76 | 44 | 120
$10,00 WEC Hunter Derby Non-Pro
Undercover, Christopher Coberley  – 92 | 92 | 184
Merlot, Sarah Demczuk – 87 | 91 | 178
Full Count, Emma Paul  – 82 | 88 | 170
The Boy Friend, Paige J. Beisel  –  77.5 | 89 | 166.5
Actender Ps, Christopher Coberley  – 79 | 87 | 166
Exposant, Sarah L. Berkowitz  –  86 | 79 | 165
Discreet, Georgia Keogh  – 85.5 | 75 | 160.5
Cavalli, Luke Rinehart  –  83 | 77 | 160
Road to Joy, Leah H Embrey  – 85.75 | 71 | 156.75
When in Rome, Jordyn Pratt-Laue  – 77 | 76 | 153