World Equestrian Center — Wilmington Summer Series Week 3 kicked off Thursday afternoon with the $10,000 Welcome Stake 1.35m. Eleven entries took to the course designed by 2008 Beijing Olympics course designer, Steve Stephens of Stephens Equestrian Designs, Inc. Stephens brings more than 40 years of experience in the equestrian industry to bear on his unique designs.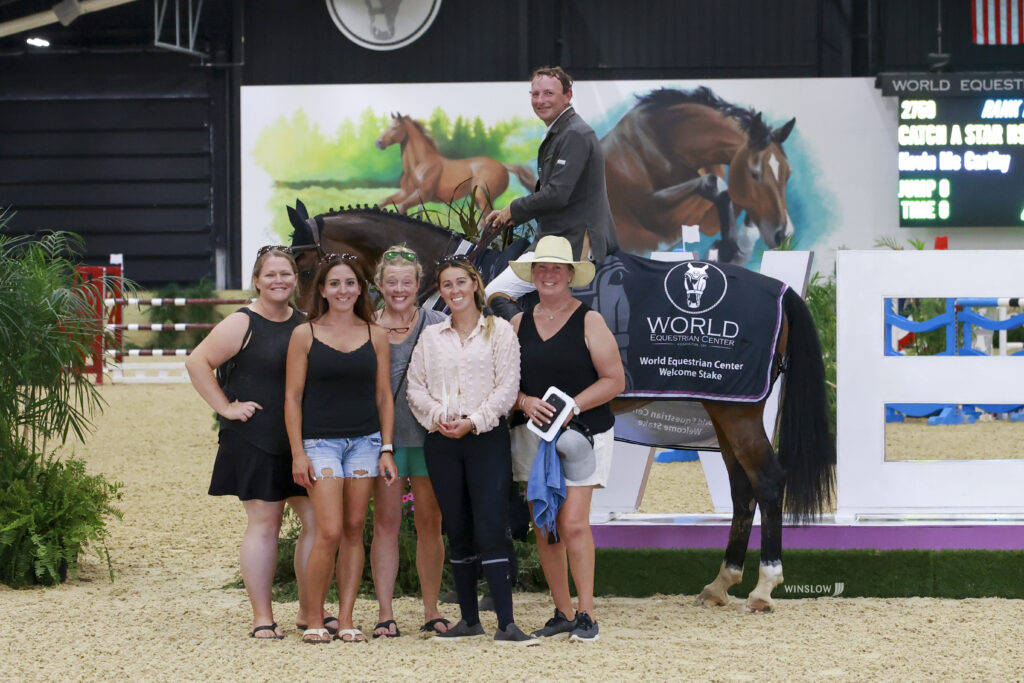 The intricately designed course featured several tight rollbacks and tested the rider's ability to maintain a fast yet accurate pace with the first-round time allowed of 94 seconds. Completing the class's first double clear and riding to the winner's circle was Kevin McCarthy and Catch A Star HSS (Sheraton x Tolinda) of Lexington, Kentucky.
The talented 11-year-old mare blazed through the first round in just 87.008 seconds, well under the allotted time. Their first round was followed by a quick jump off of 43.813 seconds, three seconds ahead of the second-place finisher. 
"She is such a good girl," McCarthy said. "The track was testing us today, but it's always a good course if you win on it! I stuck to my plan of making sure I set her up for a good run and to make sure we jumped double clear. To get "Casey" ready for a larger class, I make sure she is in a good frame of mind. I jumped her yesterday in a small class and I gave her a little bit of work this morning to prepare. Keeping her loose and not over-jumping  keeps her in a good spot…I just go in there and enjoy the ride."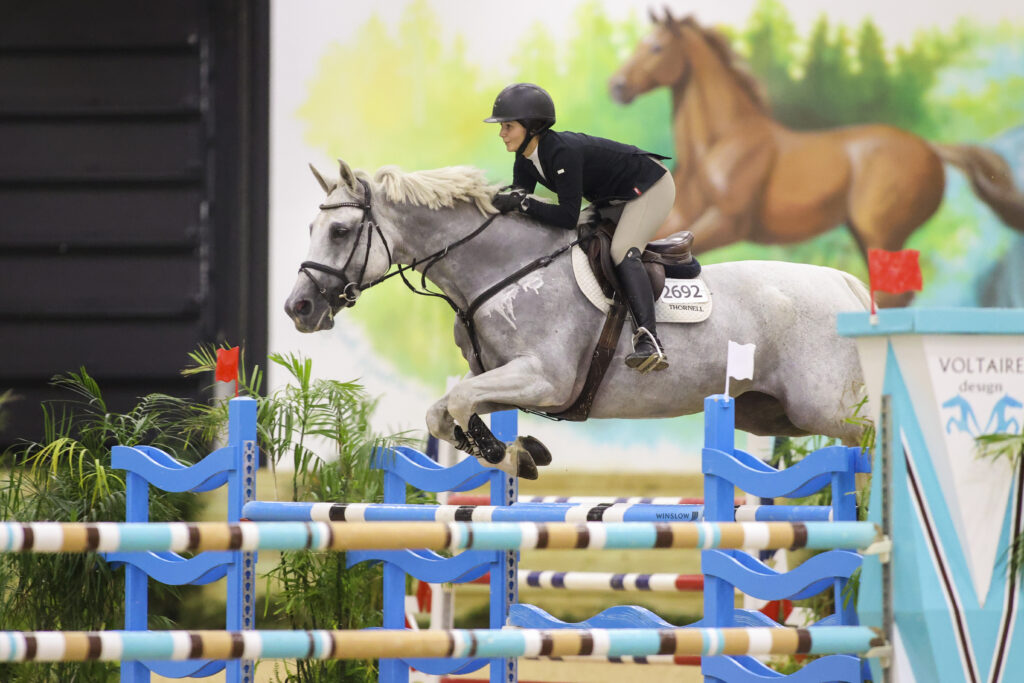 Natalie Thornell of Cincinnati, Ohio, and the fierce gray mare, Snow White, were the second place finishers and the second pair on course to jump double clear. Snow White (Clinton x Jung Laguna) a 12-year-old Westphalian mare, owned by Thornell and Loveland Equine Investments, LLC managed the second-fastest first round of the class in 87.216 seconds, signaling that they would be strong competitors on the short course. In the jump-off, Thornell finished double clear, crossing the timers at only 46.417 seconds.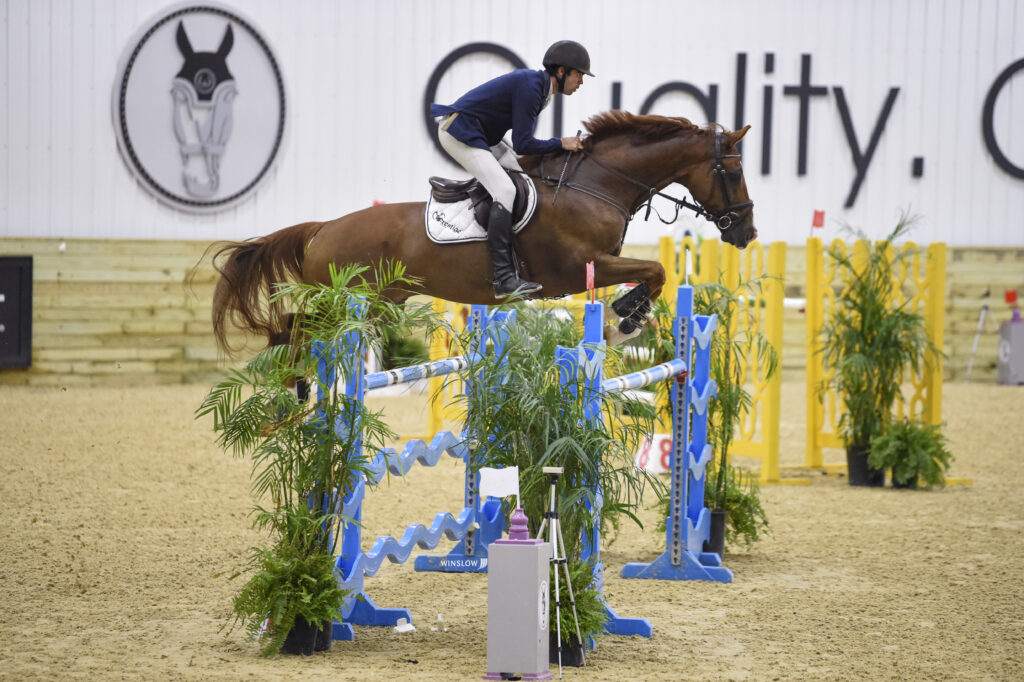 Van Gogh, the well-known 13-year-old Oldenburg gelding, was piloted by Ryan Genn of Rheinland Farm, Lebanon, OH, who rode his father Wilhelm's Van Gogh to a respectable third-place finish.
Van Gogh (Valentino x Calina Z) has won many Welcome Stakes, Grands Prix, and other prestigious classes at World Equestrian Center. Today, the pair negotiated the course with a first-round finish of 92.160 seconds. Genn and Van Gogh saw trouble in the jump-off, where they jumped clean but earned a one-second time fault at 48.376 seconds, just shy of the 48 seconds cut-off time.
We look forward to seeing several of today's horse and rider duos in Saturday's Futures and Grand Prix!
$10,000 World Equestrian Center Welcome Stake 1.35m
Catch a Star HSS, Kevin Mc Carthy – 0 | 0 | 43.813
Snow White, Natalie Thornell – 0 | 0 | 46.417
Van Gogh, Ryan Micheal Genn – 0 | 1 | 48.376
Hendrik, David Q. Beisel – 0 | 4 | 42.858
Light Show, Lani Hutchison – 0 | 8 | 40.999
Happysina, Taylor St. Jacques – 1 | 94.123
VDL Gerinus T, Ryan Michael Genn – 4 | 85.162
Cix Degrees HH, Claire A. Wasielewski – 4 | 88.778
Wondergirl, Diana Conlon – 8 | 87.422
PDR Pinion, Diana Conlon – 9 | 102.744
Photos courtesy of Winslow Photography