Wellington, FL – August 22, 2021 – After a two-month break, the ESP Summer Series returned to Equestrian Village for ESP Summer II, which featured plenty of exciting jumper competition on the expansive grass Derby Field. Emerging as the biggest winners of the week, Brazil's Gabriel de Matos Machado and Clearwater, owned by Karen O'Connor, nabbed the win ahead of a tight jump-off in the $25,000 CabanaCoast Grand Prix. The duo mastered the courses designed by Andy Christiansen (ECU) to beat the field, adding another victory to Machado's list after a 1.40m win earlier in the week.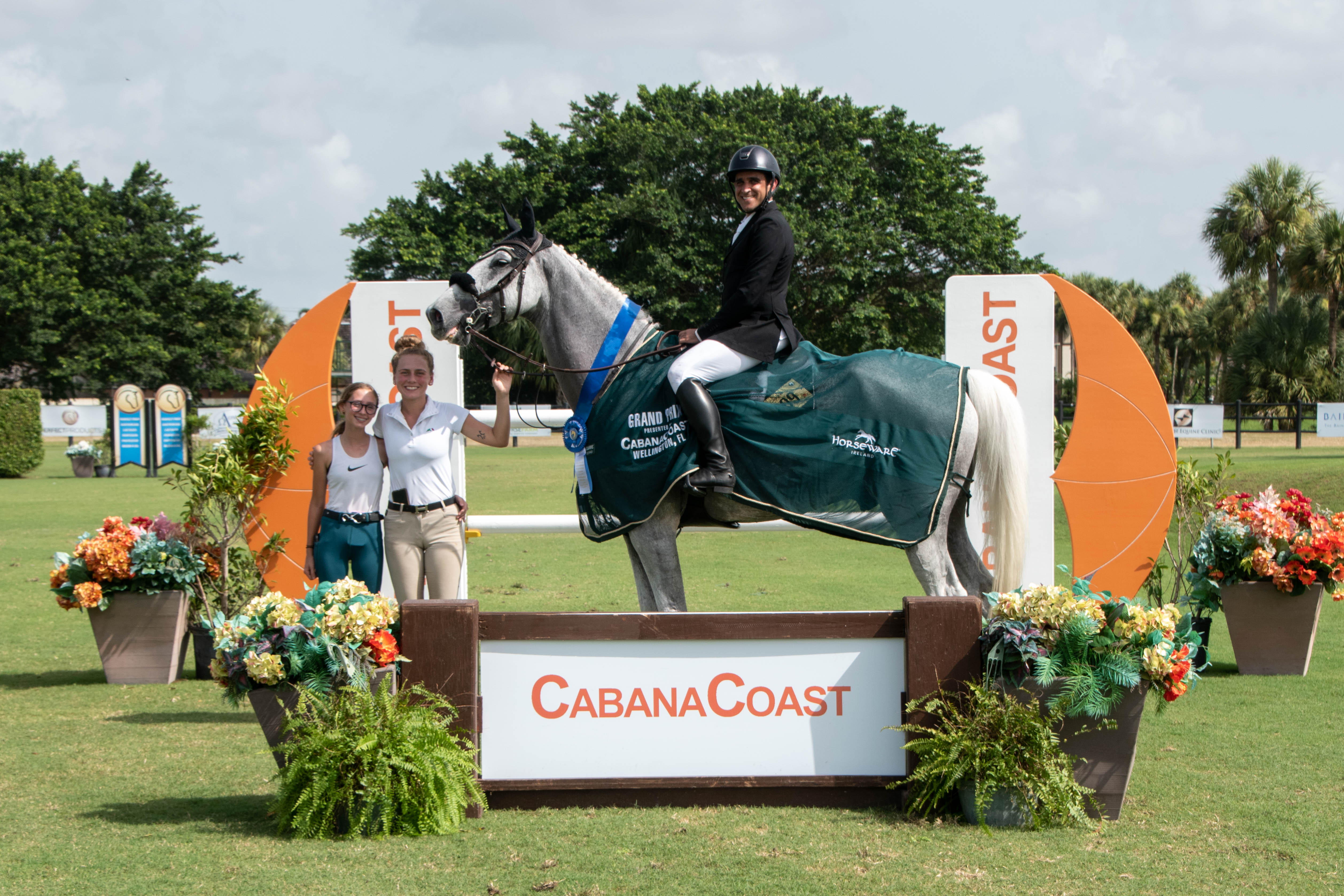 The 2021 ESP Summer Series will continue at Equestrian Village from August 26-29, 2021 for ESP Summer III. The Series will include four final competitions, concluding with the Rita & Irish Flynn Memorial from October 1-3, 2021, before the ESP Fall Series. To view the ESP Summer Series Prize List, please click HERE.
"The horses love to be in the grass here and it is an amazing facility. [Clearwater] jumped a good round Friday to finish fifth in another class, and so did my other horses. We are excited to be back showing here," commented Machado.
Following the first round of riding, six pairs had earned a spot in the jump-off after fault-free first rounds. With two horses still in contention, Lebanon's Jad Dana possessed the greatest odds of capturing a spot on the podium. With two left to go over the short course, Samuel Parot (CHI) held the lead on Parot Horses LLC's Koblenz Van De Vinusakker, boasting a clear time of 35.63 seconds. As the second-to-last combination, Machado and Clearwater upped the ante to edge out the early frontrunners, crossing the finish line without faults in 35.24 seconds.
"The course was really good. There were six clear rounds, so it was really technical," reflected Machado. "The jump-off was really competitive, and those guys are all fast. The course designer did a really good job and the horses jumped well. For me, I think I cut time in the jump-off between fences one and two because I took out a stride, and then after the skinny white vertical I came inside and shaved some time."
Not far behind the victorious pair, Parot and Koblenz Van De Vinusakker earned the second-place honors, followed by Dana and After Eight, owned by Peter Howard and Laure Sudreau in third position. The third-place pair finished in a clear time of 36.06 seconds. Of the six duos that advanced to the jump-off, all six impressively completed the second-round course without faults.