Wellington, FL – August 29, 2021 – The $25,000 Gold Coast Feed Summer Grand Prix served as the grand finale of the ESP Summer III horse show at Equestrian Village on Sunday. The four-day competition produced winners at all levels, but the premiere victors of the week were Tanimara Macari (MEX) and Feminka thanks to their quick double-clear efforts over course designer Héctor Loyola's (PUR) tracks that earned them the top spot on the leaderboard in Sunday grand prix class.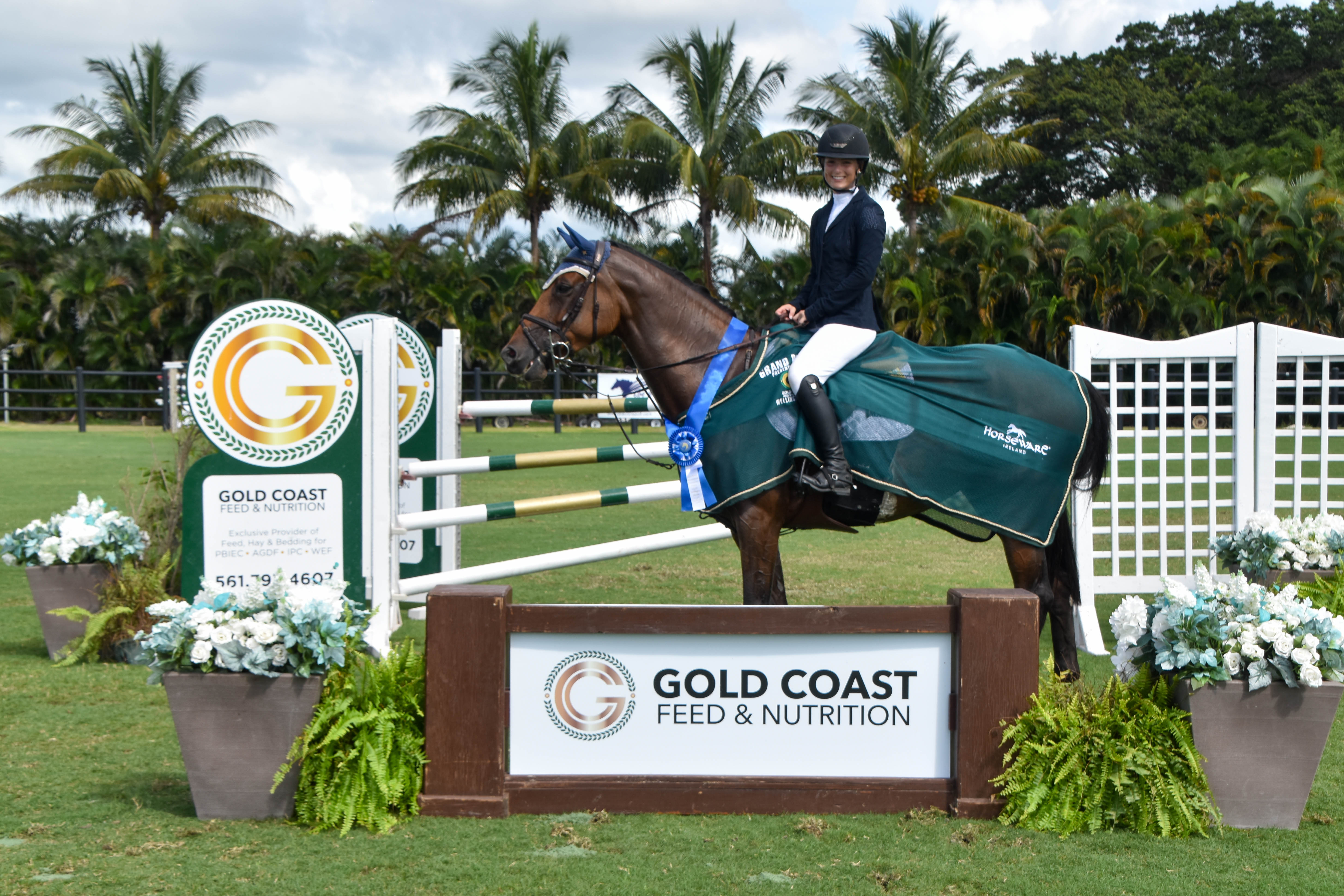 "I have had Feminka since she was seven years old and now she is eleven, so she is my one and only. We know each other so well, and she is amazing. She has a big heart. This is our first class after our summer break, and she was great. I can't complain!" remarked Macari after her win. "We know each other inside and out. I know her strengths and weaknesses, so I used that knowledge in the course. She also knows me, so she helped me out."
Following the first round of riding, six pairs representing five countries had earned a spot in the jump-off, with Gabriel de Matos Machado (BRA) possessing the greatest odds of victory with two horses still in contention. The time-allowed proved to be a factor, keeping six more duos out of the jump-off after they left all the rails up but incurred time faults. Trimmed down to nine fences, Machado and Clearwater, owned by Karen O'Connor, set the standard as the first to go in a fault-free time of 46.25 seconds.
"The time was really short, so it played a big role today. My trainer, Diego Vivero, went early and actually had two faults for time, so he told me I'd need to speed it up," reflected Macari. "In the jump-off, we were fifth, so almost last, and that worked in our favor. We just went as fast as we could and it panned out for us today."
With Machado and Clearwater still the frontrunners, Macari and her own Feminka took their turn as the fifth in the returning order and swiftly made their way around the course, tripping the timers without penalty in 45.26 seconds to take the lead. Mchado attempted to retake the top spot on his second horse as the final pair to go, but dropped a rail to accrue four faults, solidifying Macari and Feminka as the victors.
"Feminka has had a few wins in U25 classes and National classes, but this is her first National Grand Prix win here in Wellington. It is hopefully the first of many. We will be competing more during the Summer Series, as well as the rest of the year and then the Winter Equestrian Festival," commented Macari.
Behind Macari and Feminka, Machado and Clearwater maintained the second-place spot thanks to their double-clear time. Owner-rider Liza Finsness of Wellington, FL, and longtime partner Shiver rounded out the podium with the final double-clear ride in 47.86 seconds.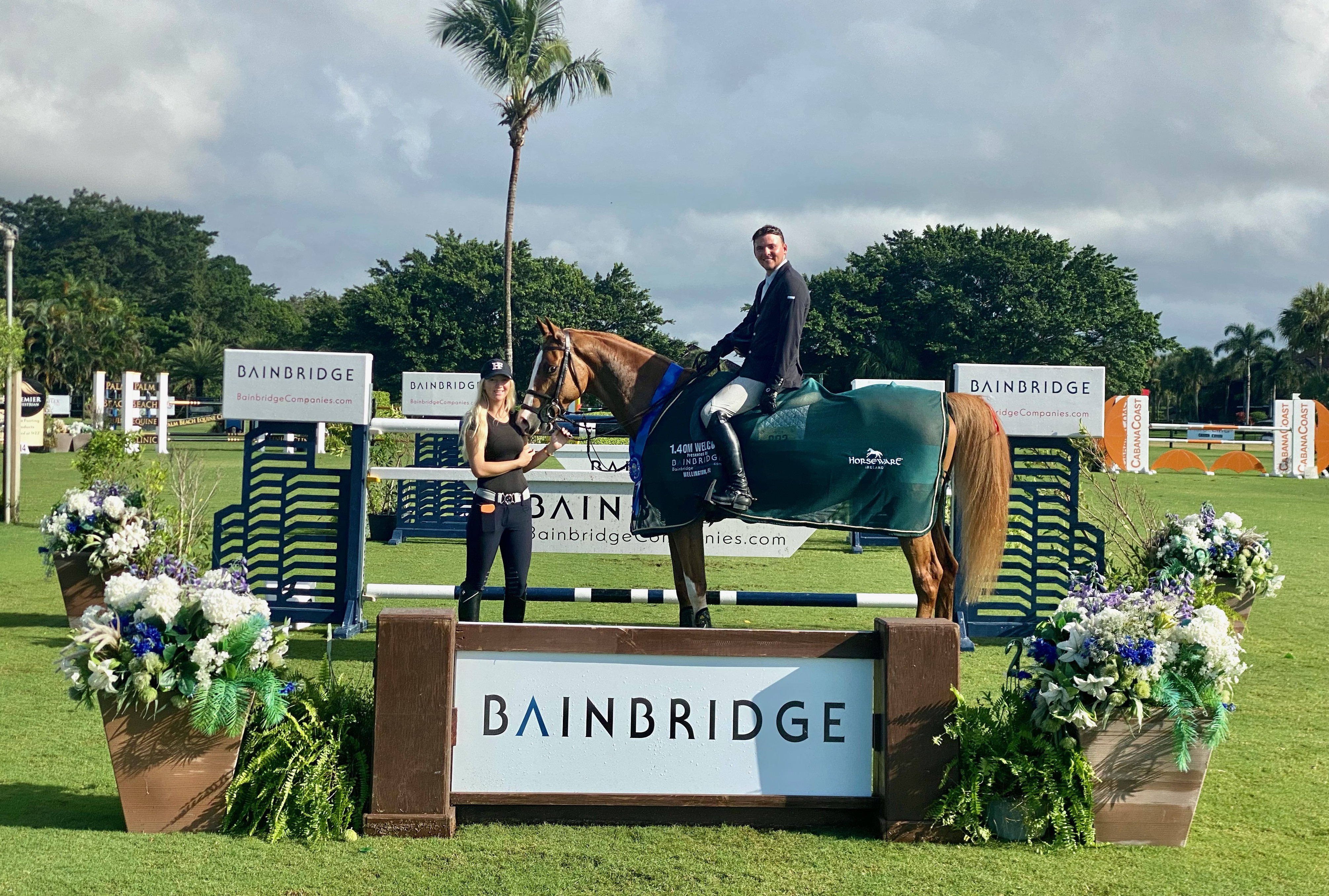 Three combinations separated themselves from the pack in the $10,000 Bainbridge Companies 1.40m Open Stake on Friday as the only three pairs to earn a spot in the jump-off. Brazil's Gabriel de Matos Machado and Carben Farms LLC's Bonza set the pace in a penalty-free time of 42.78 seconds, which ultimately would earn them the runner-up honors. Second to go and the eventual victors, Daniel Cyphert of Argyle, TX, and C. Wellie, owned by Heathman Farm, tripped the timers nearly four seconds faster, breaking the beam in 39.05 seconds without faults to claim the win. Venezuela's Valentina Maury and her own Quentin earned third place after finishing double-clear in 44.85 seconds.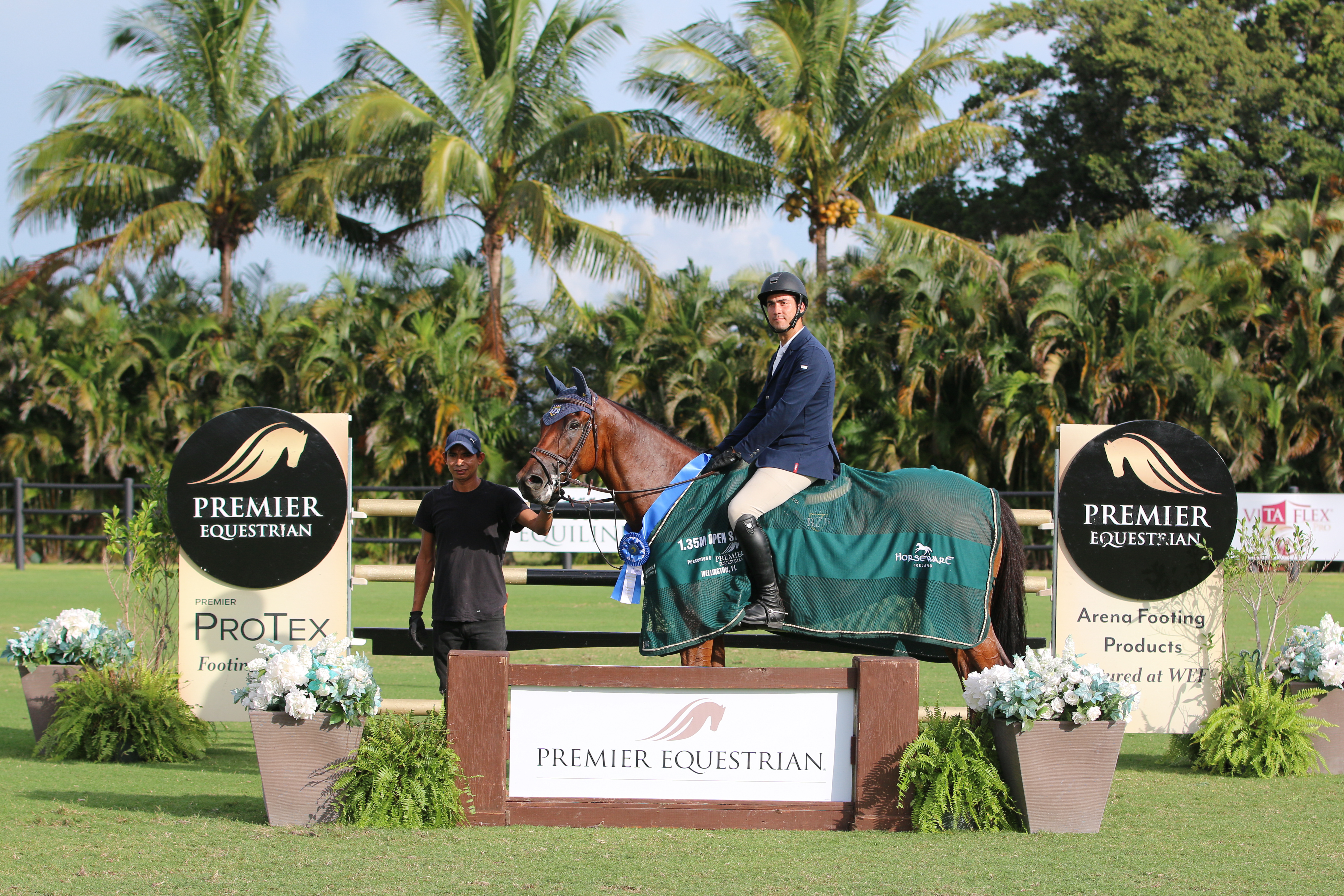 On Saturday morning, four pairs advanced to the jump-off in the Premier Equestrian 1.35m Open Stake, and each of them turned in a second clear ride to keep the competition close. In the end, just one-tenth of a second separated the top two finishers, led by the Dominican Republic's Juan Jose Bancalari and his own Cerati in a double-clear time of 43.86 seconds. Just a hair off the pace, owner-ride Diego Vivero of Ecuador and Flipper Lady earned the second-place honors with a fault-free effort in 43.98 seconds. Jad Dana, who represents Lebanon, piloted Kathleen Gannon-Ledsome's Fleur-de-Lis' Cherie to third position with a clear time of 46.86 seconds.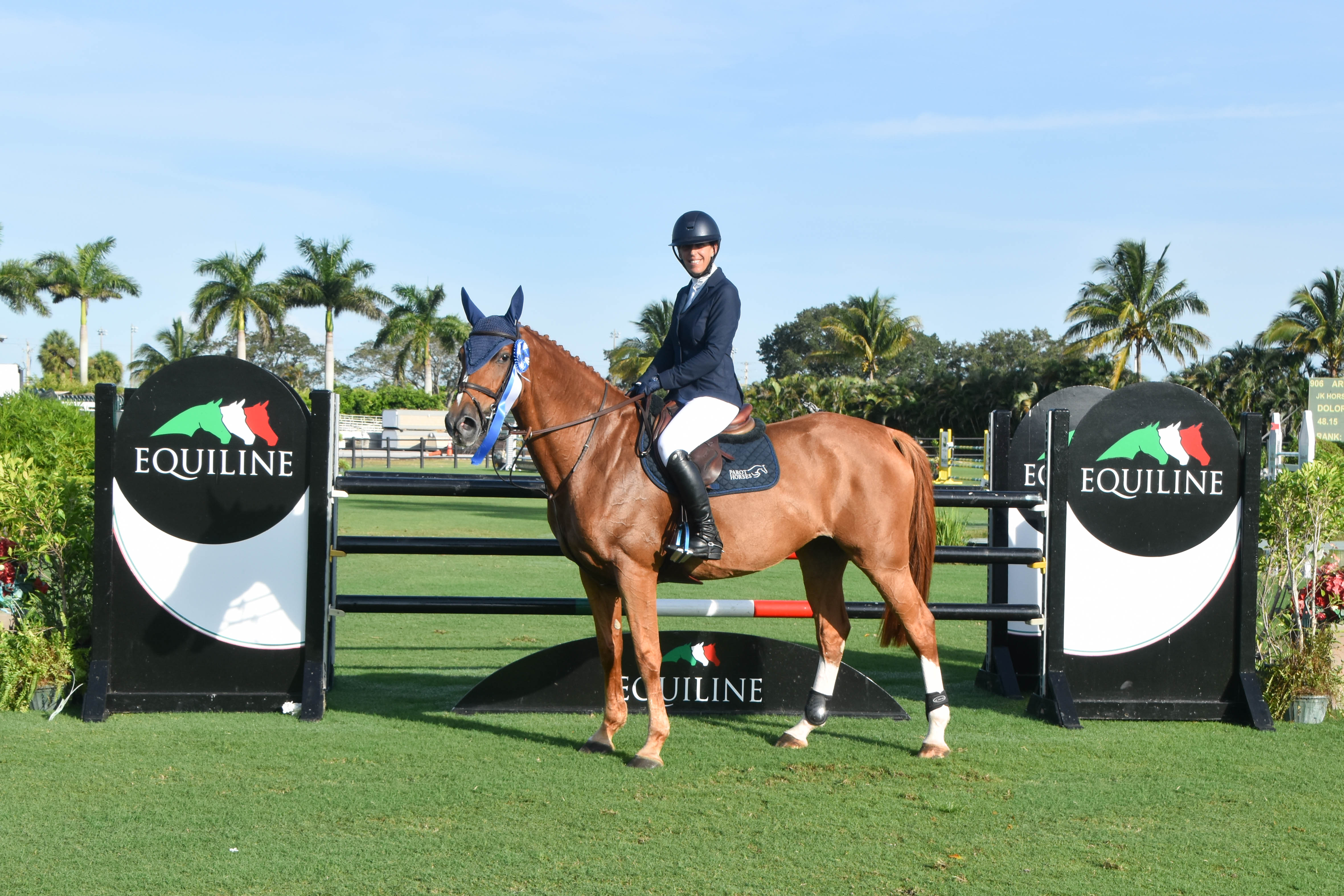 Earlier in the morning on Sunday, the Medium Junior/Amateur-Owner Jumper Classic, presented by Equiline, saw just one pair successfully complete both 1.30m courses set by Loyola. In first place, Dolores Funes of Argentina and her own JK Horse Trucks Chantilly pulled away from the pack as the only double-clear partnership in a time of 48.15 seconds. Though they had the time by a wide margin, Turkey's Selcuk Koksalan and Leyla Stables LLC's Etoile Du Castelet Z finished on four faults and a time of 44.41 seconds for second place. Third place went to Macari and her own Isla De Muze with a single time fault.