Feature jumper action commenced Saturday afternoon at the World Equestrian Center — Wilmington Fall Classic Week 2 with athletes gathering in the Sanctuary Arena to contest the $10,000 WEC Futures Prix 1.30m and the $50,000 WEC Grand Prix 1.40m-1.45m. Courses for the feature classes were designed by Bobby Murphy, of Lexington, Kentucky. 
The main event consisted of 25 horse and rider combinations, all vying for the chance to win a share of the $50,000 prize money, a gorgeous WEC cooler and a stunning crystal trophy.  Competitors negotiated a challenging track that included a triple combination that tested their horse's adjustability and athleticism in the first round. Nine riders managed a clean first round and seven jumped double clear, but ultimately it was Ryan Genn and VDL Gerinus T that claimed victory.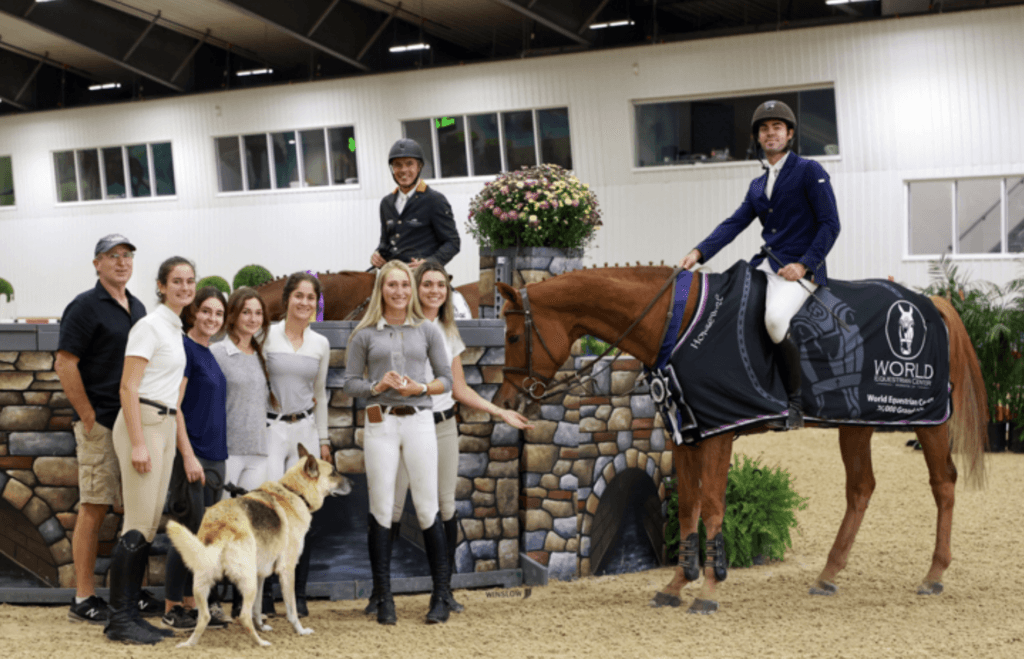 Ryan Genn of Rheinland Farm, Lebanon, OH and VDL Gerinus T (Arezzo VDL x Rosalina) earned their victory with a first round time of 74.452 seconds, followed by a quick 35.864 second jump off. Genn was over-the-moon ecstatic to talk about tonight's win as well as his new baby boy, which he and his wife welcomed into the world just two weeks ago. 
"Gerinus is awesome! And also a little crazy… but that is why he is so fast," Genn said. "There is no horse I'd rather jump off than him. I was more careful today than normal, because it was $50,000 and there were a lot of great people in it. It was a tougher course, but I'm glad it was a challenge. It's no fun to jump the same courses every week. And to top it all off, I had a baby two weeks ago. It's been a great year."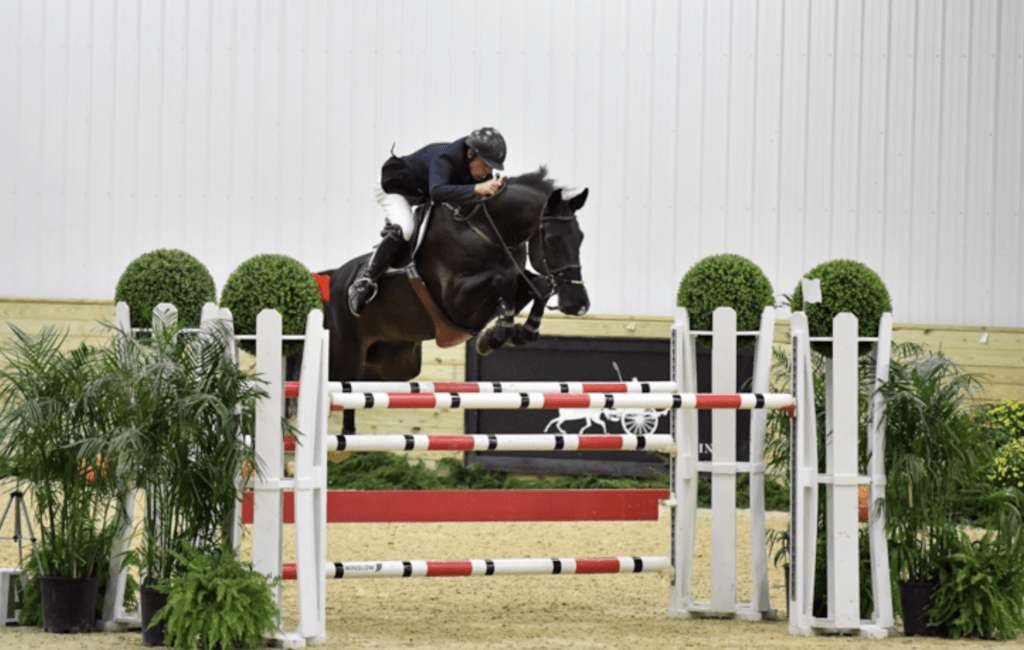 David Beisel and Essince W (Chacco Blue x Rossan) secured the second place honors. Beisel of David Beisel Stables, Goshen, OH and the twelve-year-old KWPN gelding and managed a clean first round in a time of 76.495 seconds. They returned for the jump-off, where the crowd roared as they crossed the timers at 37.129 seconds.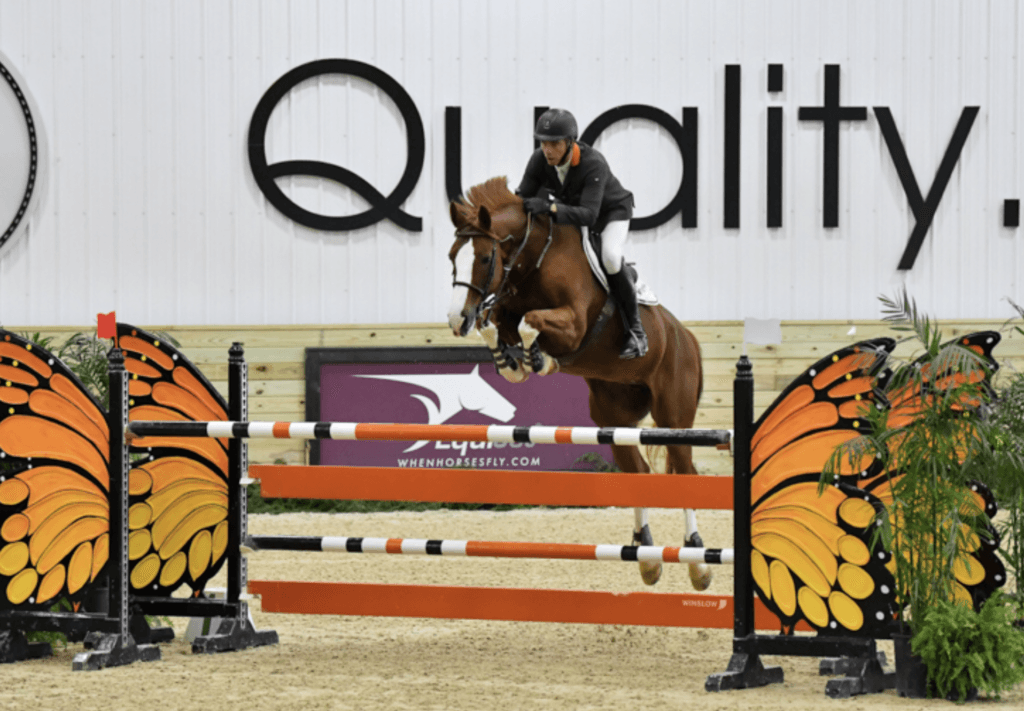 The well-known 'horse on the wall', Bugatti (Heartbreaker x Nona Bella) and brand new grandfather Wilhelm Genn, rounded out the top three. Genn and the 15-year-old KWPN gelding were clear in the first round, jumping 75.49 seconds, and continued straight to the jump-off. The pair kept their pace, taking inside turns and crossing the timers at 37.437 for third place.
Kevin McCarthy and Catch a Star HSS Win $10,000 WEC Wilmington Futures Prix 1.30m
Eighteen entries challenged a technical Futures Prix track built by Bobby Murphy in Saturday afternoon's $10,000 WEC Wilmington Futures Prix 1.30m. Twelve entries managed a clean first round and six went double clear, but it was Ireland's Kevin McCarthy and Catch a Star HSS (Sheraton x Tolinda) that snatched the win.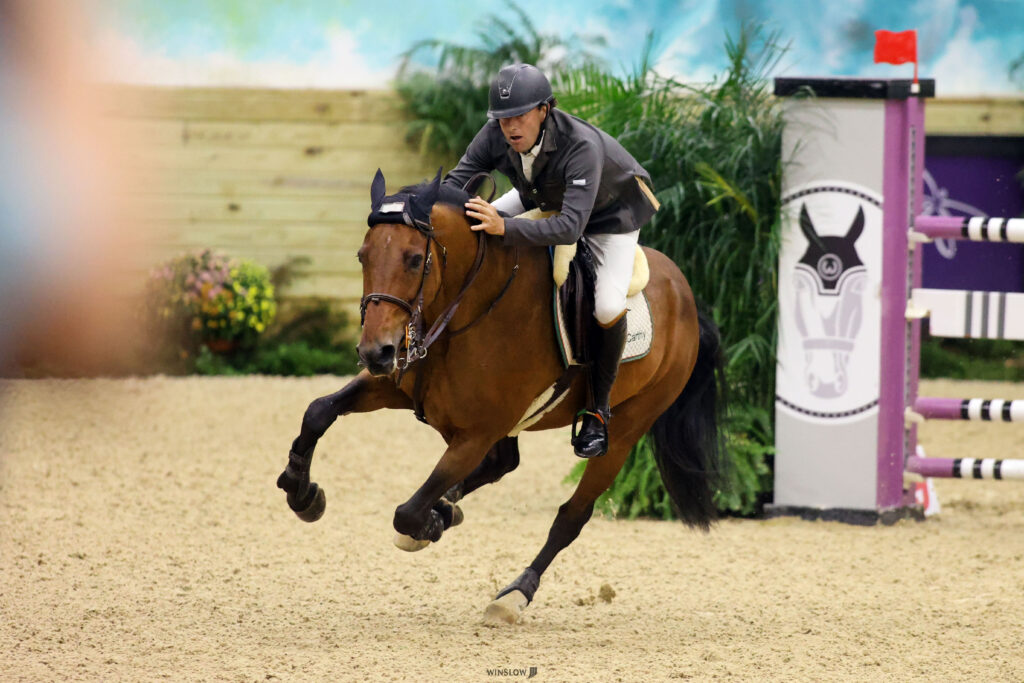 McCarthy, of K&K Sporthorses, and the scopey Swedish Warmblood mare delivered a fast and smooth clean round toward the middle of the order, stopping the clock at 78.031. The pair navigated the short course with plenty of pace and slid neatly into the top spot, stopping the clock at 37.621 seconds with zero time or jumping faults.
"The course was lovely today. The designer builds really nice tracks," McCarthy said. "When I saw Morgan Ward go, I wasn't sure if she was beatable. She had a fast round, but I threw caution to the wind and we did it. From last week to this week, we just worked on learning how to go faster! That's the goal."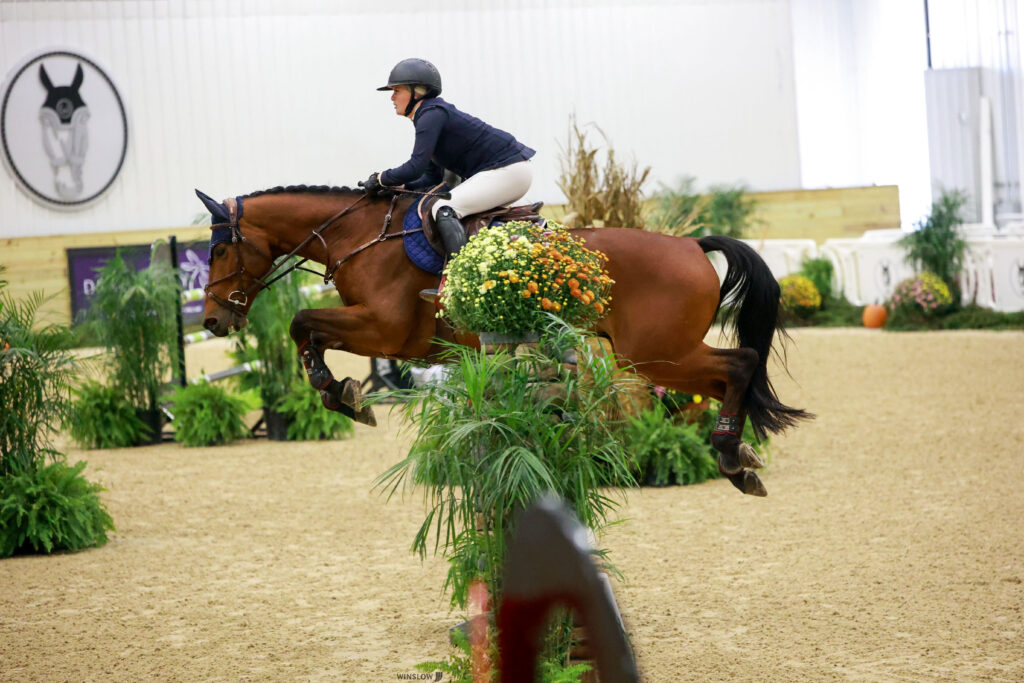 Morgan Ward took home the second-place finish with Smokeshow 8. Ward of Morlynn Farm, piloted her mount to a clean first round stopping the clock at 81.969 seconds.  This team advanced to the jump-off immediately and flew through the course leaving out strides and taking tidy inside turns to stop the clock at 38.08 seconds.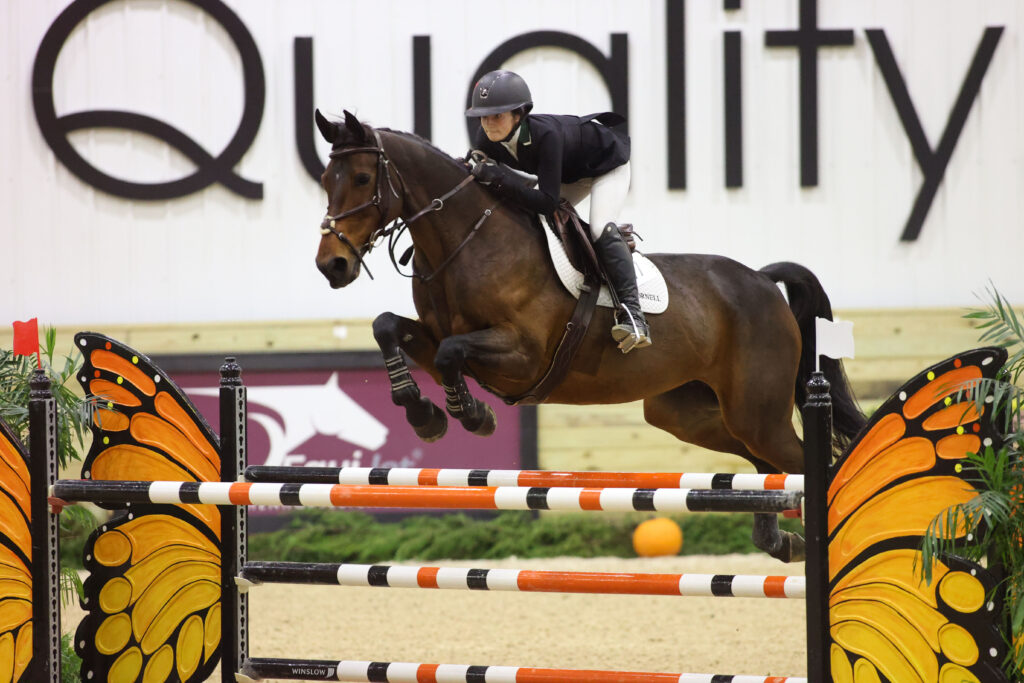 Erika Thornell of Loveland Equine Investment's and Gyloma laid down another impressive run, rounding out the top three places. This pair earned top honors in Thursday's $15,000 Welcome Stake, where they took home the blue. This time, they jumped clear in round 1, using only 82.338 of the 88 second allowed. They immediately returned to the final round, where they jumped a clean and fast 39.545 seconds. 
$50,000 Futures Prix 1.40m-1.45m Results
VDL Gerinus T, Ryan Michael Genn – 0 | 0 | 35.864
Essince W, David Beisel – 0 | 0 | 37.129
Bugatti, Wilhelm Genn – 0 | 0 | 37.437 
Bull Run's Agape, Kristen B. Vanderveen – 0 | 0 | 37.917
Boudika Ideal Home, Kady M. Abrahamson – 0 | 0 | 38.071
Limerick, Kady M. Abrahamson – 0 | 0 | 40.049
Van Gogh, Wilhelm Genn – 0 | 0 | 47.012
Sambuka De Lurberri, Teri Kessler – 0 | 4 | 39.617
Inajottie WB, Samantha A. Mackenzie – 0 | 4 | 45.174
Finch Farm Clifford, Kristen B. Vanderveen – 4 | 75.503
$10,000 Futures Prix 1.30m Results
Catch A Star HSS, Kevin McCarthy – 0 | 0 | 37.621
Smokeshow 8, Morgan Ward – 0 | 0 | 38.08
Gyloma, Natalie Thornell – 0 | 0 | 39.545
Arizona, Teri Kessler – 0 | 0 | 40.527
Happy Feet B, Lauren S. Hester – 0 | 0 | 40.574
BSS Isa, Darby Pease  – 0 | 0 | 40.98
Ghana FS Z, Tiffany Hammack – 0 | 0 | 41.66
Lascana 3, Teri Kessler – 0 | 0 | 42.268
Cooper, Sam Pegg – 0 | 0 | 42.32
Nikos, Alison Robitaille – 0 | 0 | 49.686