Wellington, FL – October 17, 2021 – ESP Fall I wrapped up on Sunday with the $25,000 Equiline Grand Prix as 21 entries stepped onto the Derby Field for their chance to win the lion's share of the prize money in the week's featured class. Ultimately, it was Brazil's Gabriel de Matos Machado and Clearwater who secured the win after clearing the short course, designed by Andy Christiansen (ECU), in the fastest time without faults.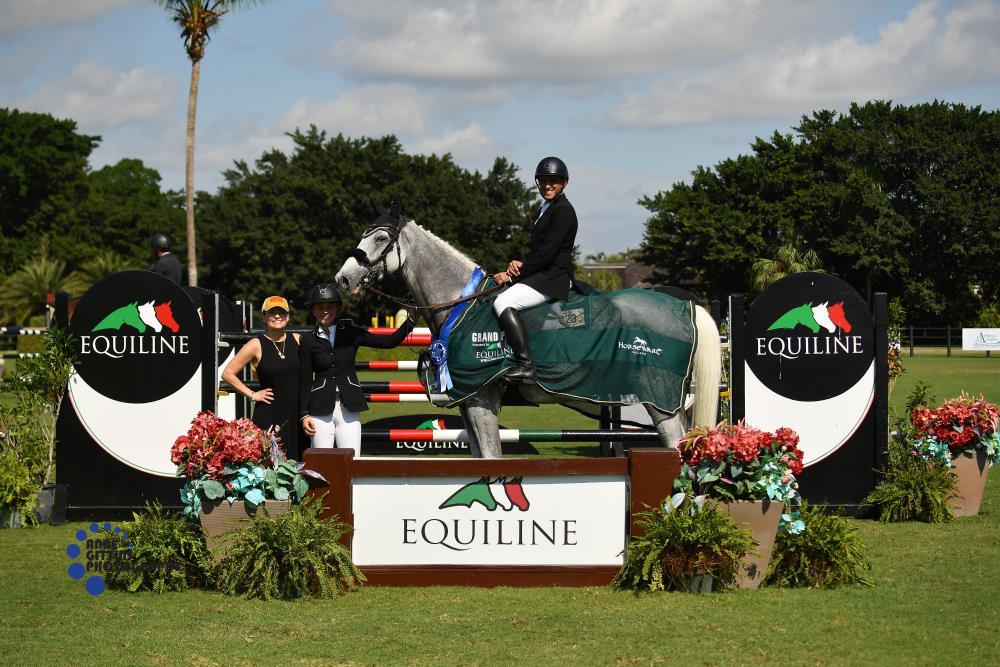 "He's really an amazing horse and is so consistent," shared Machado of his mount, owned by Karen O'Connor. "We've had many clear rounds in the past six months and he's always in the top five of every grand prix he jumps. This is the second grand prix I've won with him. I'm really excited about him!"
Nine pairs advanced to the jump-off following the first round of competition. Aaron Vale (USA) and Michel Connors' Boreale de Talma set the pace early on with a clear time of 39.90 seconds but were no match for Machado and Clearwater, who stopped the clock at 37.96 seconds with no faults, putting them at the top of the leaderboard with just a few pairs left to challenge them.
"Aaron is really fast, and he took all the inside turns, so I planned to take one stride out to the oxer, jump seven, which was the only spot left for me to take a tighter turn than he did," Machado explained. "Clearwater also turns really fast, which helps a lot."
Early frontrunners Vale and Boreale de Talma finished in second place, followed by Ronan McGuigan (IRL) and Elvis, owned by Blythe Masters. The third-place pair finished with a fault-free jump-off time of 40.70 seconds.
Machado, who is based in Wellington, continued to share his plan for the rest of the year as he gears up for the 2022 Winter Equestrian Festival (WEF). "We're going to jump again next week, and then he'll have a week off. He's definitely a 1.60m horse, and we plan to jump him in some big classes during WEF. For now, though, we want to keep him fit and in good shape."
Friday morning's Bainbridge Companies 1.40m Stake featured duos from four different nations, including the United States, Canada, Brazil, and Venezuela, in the jump-off. Of the seven pairs that qualified for the second round of riding, Vale and Obi Wan, owned by Thinks Like A Horse, crossed the timers the quickest, stopping the clock penalty-free in 34.99 seconds. Just off the pace, Charlie Jayne of Wellington, FL, and Ammann Equestrian LLC's Stakan 4 finished in the runner-up spot in 35.72 seconds, while Brazil's Machado and RF Casablanca, owned by Raylyn Farms Inc., rounded out the podium in 37.05 seconds.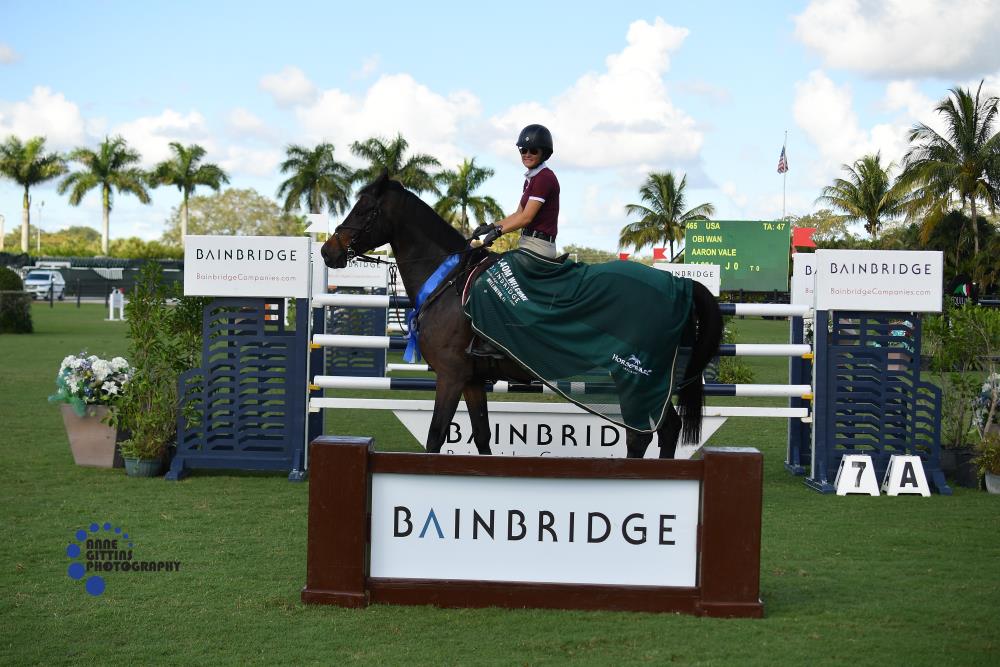 On Saturday, Samantha Senft of Wellington, FL, and her own Desperado galloped to first place in the Vita Flex 1.35m Stake. Following the first round of riding, eight partnerships advanced to the jump-off, and four finished the class without any faults. The winners earned the victory thanks to a clear time of 43.40 seconds, followed by Vale riding Boreale De Talma to second place in a fault-free time of 44.81 seconds. Third place went to Hector Florentino, of Wellington, FL, but representing the Dominican Republic, on Mary Scott Head's Diadem De Revel VG in 45.79 seconds without faults.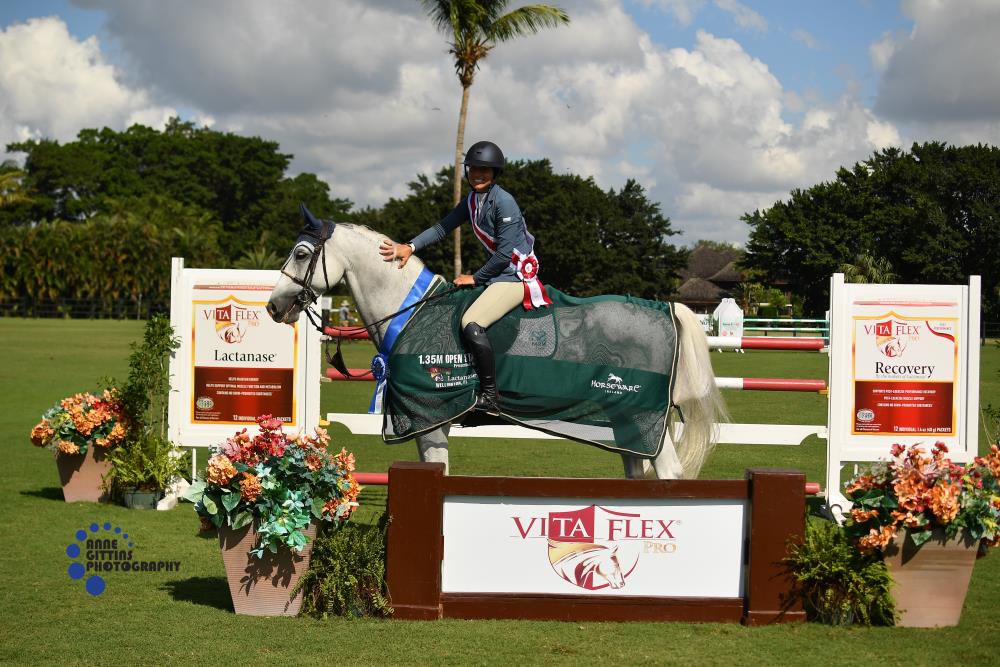 Mallory Vale of Morriston, FL, topped Sunday morning's Medium Junior/Amateur-Owner Jumper Classic, presented by Equiline, with Condarco, owned by Thinks Like A Horse. The only pair to advance to the jump-off, Vale and Condarco cleared the jump-off in 37.85 seconds to secure the win. Earning the red ribbon was Sydney Levy of Plantation, FL, with her entry, Lovergon, with a first-round time of 76.94 seconds and four faults. Katherine Standley of Wesley Chapel, FL, rode her own Mega Times to third place in a time of 78.26 seconds and four faults.