Edited Press Release
Feature classes for Week II of the World Equestrian Center — Wilmington Midwest Indoors kicked off Thursday afternoon in the WEC Sanctuary arena with the $10,000 Welcome Stake 1.35m. Course designer Keith Bollotte's track tested the fifteen competitors with a series of tight rollback turns and bending lines. Seven entries advanced to the jump-off with just three jumping double clear, but ultimately it was David Beisel and his own Vegas H  (Valentino x Cobrah) who topped the class.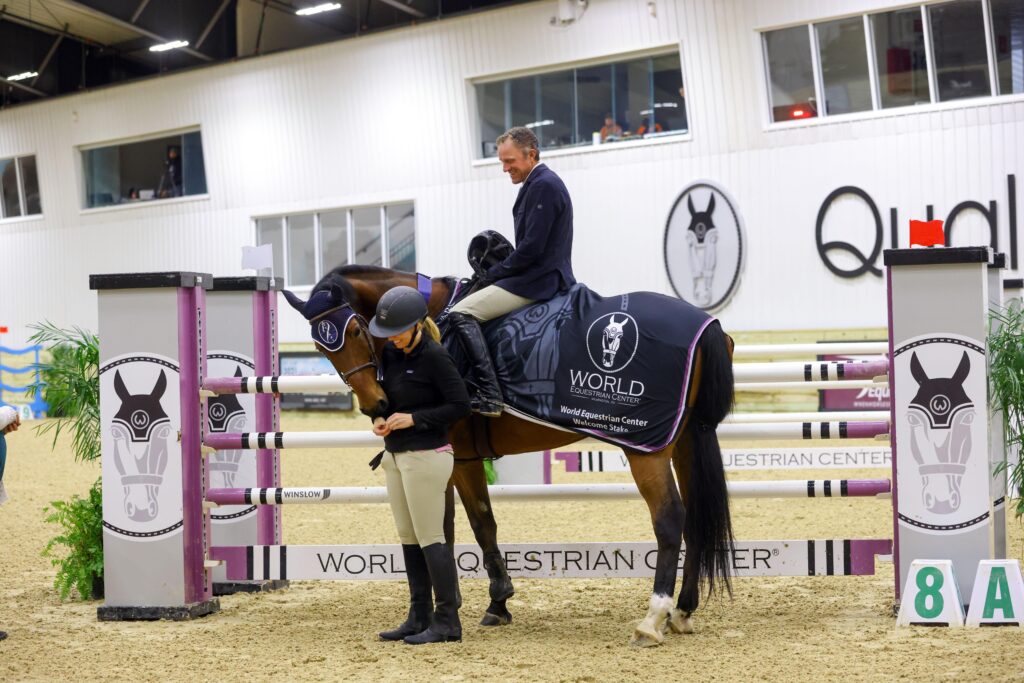 Beisel of David Beisel Stables in Goshen, Ohio and the young Hanoverian have won several Futures Prix classes at World Equestrian Center and recently made the decision to step up into a higher division. This duo finished the first round in 76.421 seconds, nearing the cut off time of 77 seconds. They returned to the jump-off and wowed the crowds with their smooth, speedy efforts. The pair flew though the timers in just 37.707 seconds to take first place honors.
Beisel commented on Vegas H,  "I love bringing Vegas here. WEC is a great place to develop younger horses. It prepares them for just about anything that they will come across in their future. This fall, Vegas won 2 of the 3 Future Prix classes he entered in. After the fall series, I was making a plan to step him up to the bigger Prix classes. Since he is only eight years old and a younger horse, I played a few options safely and didn't take an inside turn where I had the chance. "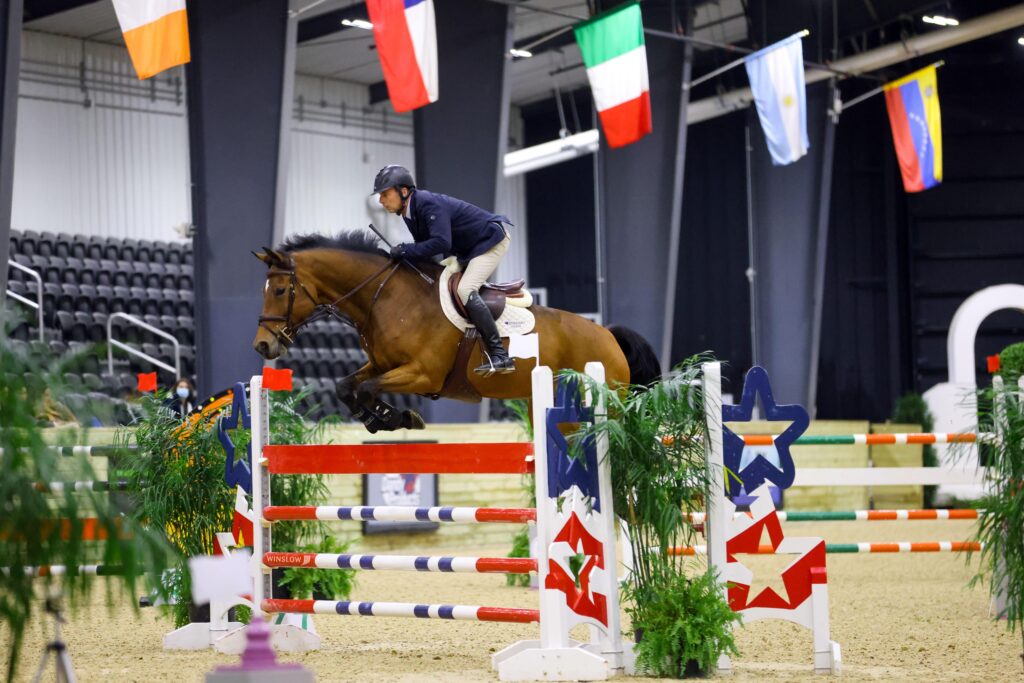 Richard Rinehart of Rinehart Farm in Westfield, Indiana and Ron Caraway's Vincent finished just behind Beisel to take second place. Last week at the WEC Midwest Indoors 1, this duo stole the win and rode to top honors in the $10,000 Futures Prix class. On this occasion, Rinehart returned eager for victory where they held the first place spot for much of the class. Vincent and Rinehart cleared all of the rails, delivering a first round in a time of 73.391 seconds. They continued into the jump-off which they completed in a swift 38.156 seconds, to ultimately land the runner-up spot.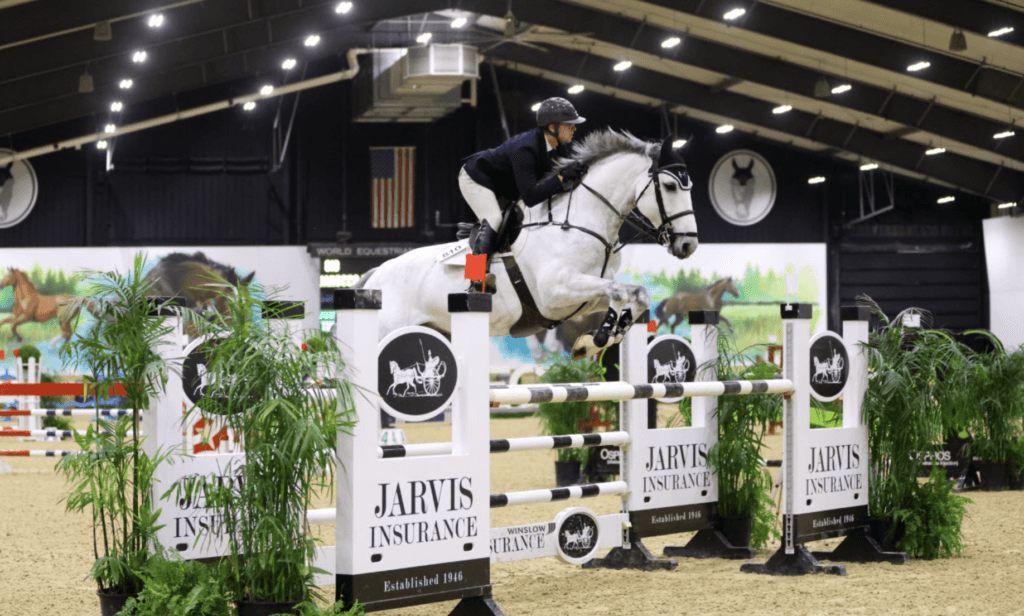 Sam Berry of Finally Home Farm, Lexington, Kentucky and his own Jarocco Blue put on a show as they tackled the first track in just 72.841 seconds. Berry and the gorgeous gray Dutch Warmblood went double clear, returning first for the jump-off. The pair stopped the jump-off timer at 38.444 seconds to take third place. 
$10,000 Welcome Stake 1.35m Results
Vegas H, David Beisel – 0 | 0 | 37.707
Vincent, Richard Rhinehart – 0 | 0 | 38.156
Jarocco Blue, Sam Berry – 0 | 0 | 38.444
Chagrand, Michael Burnett – 0 | 4 | 35.284
Kinsella, Charlotte Clark – 0 | 4 | 37.536
Ebellenosa, Sam Berry – 0 | 4 | 37.906
Catch A Star HSS, Kevin McCarthy – 0 | EL
FF Jackson, Megan Bash – 4 | 69.804
Loughnatousa Damaan, Prima Rose Bonaventura – 4 | 71.779
Luxus Liner S, Michael D. Burnett – 4 | 73.931
Photos courtesy of Winslow Photography.