Edited Press Release
Wellington, FL – November 19, 2021 – Hunters were in the spotlight on Friday during the ESP Pre-Charity CSI3* at the Palm Beach International Equestrian Center. Held in the E.R. Mische Grand Hunter Ring, the $2,500 USHJA National Hunter Derby saw contenders compete over two rounds of riding, with one duo standing out as the clear victors. With two scores that hit the 90-point benchmark, Kelly Soleau-Millar of Wellington, FL, and Millar Equine Sales' Abel Crawford ran away with the win to clinch the lead spot in the lap of honor.
"Abel Crawford, we bought earlier this year. He is 8 years old and we originally bought him as a jumper. I was hurt this spring so Jonathon [Millar] rode him a bit for me, and when I watched him I knew he would be better as a hunter," reflected Soleau-Millar. "I did a small division for the first week when he started in the hunters in June, and then the next week I stepped him up to the 3' Greens and he actually won the Incentive class, so we felt like we were on the right track. We have taken our time with him and shown him a bit, but we are just stepping him into the hunter derbies. This is our first show back here in Wellington, and the horse's first show since September. He had a nice rest in the field, and he came back and won almost every class he went into this week."
The classic round of the class concluded with Soleau-Millar and Abel Crawford in the lead with a score of 90, giving them a small safety net over the pair that was sitting in the next-best spot, Molly Sewell of Wellington, FL, and MTM Farm's Konig Der Loewen, who had earned 87 points. Two more competitors were close behind with scores in the eighties. Back in the ring as the final challengers, Soleau-Millar and Abel Crawford needed a handy score of 84 to clinch the win, and they far surpassed that with their exemplary round, earning a base score of 90 plus four handy points to add 94 points to their initial tally. With 184 points to their names, Soleau-Millar and Abel Crawford concluded the class in the lead by more than 10 points.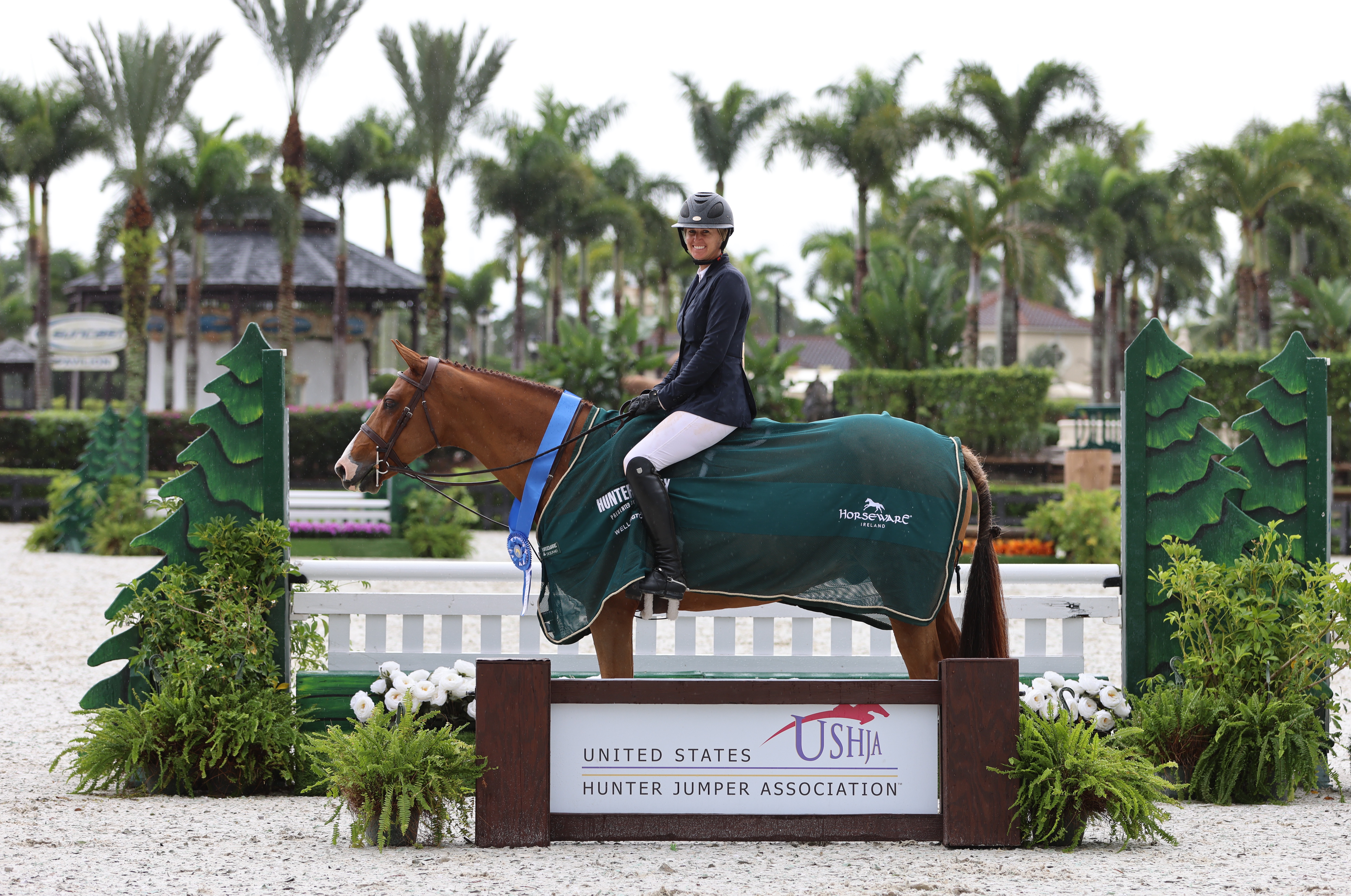 Second place in the class went to Sewell and Konig Der Loewen with a cumulative score of 173, followed by Kelli Cruciotti Vanderveen of Wellington, FL, and Denise Clolery's Unanimous with 168 points for third place.