Edited Press Release
Ten horse-and-rider combinations took to the Sanctuary arena for World Equestrian Center – Wilmington's $10,000 Welcome Stake 1.35m. Five riders and their mounts advanced to the jump off with just three riding double clear in the final round.
Ireland's Kevin McCarthy and his own Catch A Star HSS (Sheraton x Tolinda) prevailed in round one, finishing 73.811 seconds. The pair advanced to the jump-off in the Table IIb event where they made quick work of the track, stopping the clock at 35.415 seconds for the win. McCarthy of K&K Sporthorses in Lexington, Kentucky and the 11-year-old Swedish Warmblood mare have won numerous titles at WEC and this week marks their second consecutive win in the $10,000 Welcome Stake. It was clear that the duo was eager for victory as they opted for tight inside turns during the sweeping course and cleared each fence with expert precision.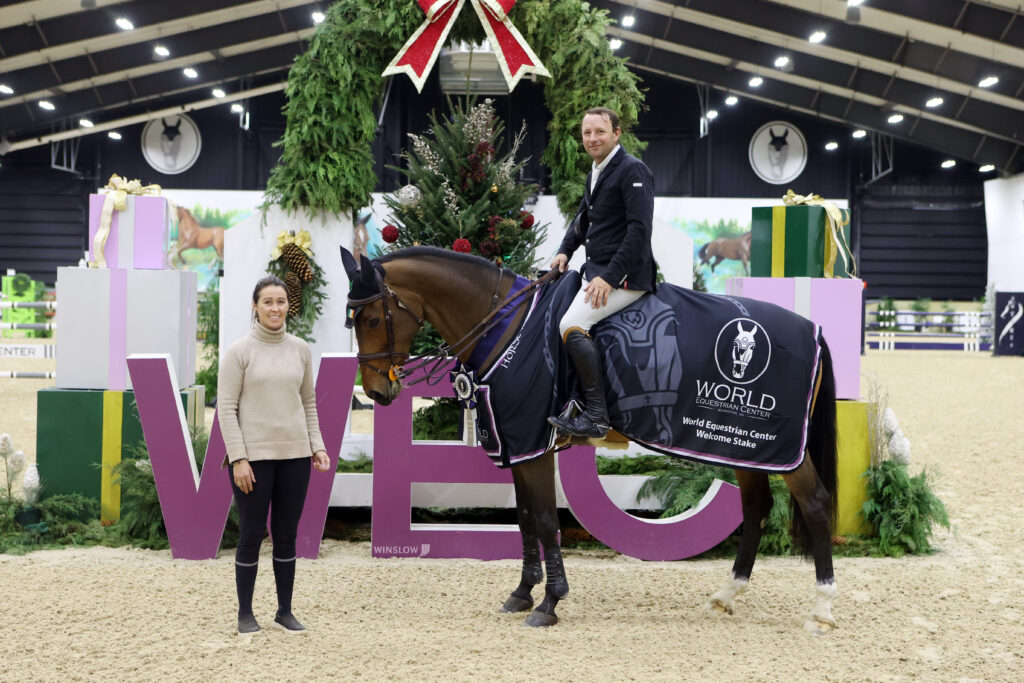 "The course was nice. My round was clean and smooth but I did get a little lucky," McCarthy said. "We had to run for our money today […] I thought Richard almost had us and Megan was close too. Nonetheless, we are looking forward to (the Grand Prix) Saturday evening."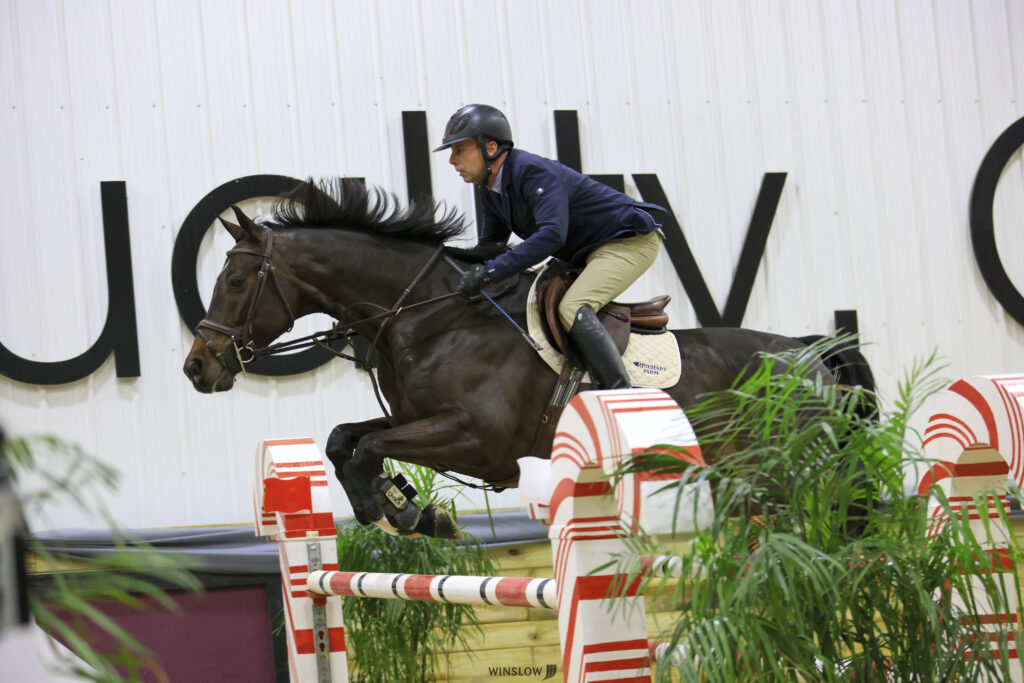 Right on McCarthy's tail was Richard L. Rinehart of Rinehart Farm in Carmel, Indiana, and Catherine Rinehart's Captain America. Rinehart and The 7-year-old gelding finished their first round clear in 69.496 seconds and were welcomed back to the jump-off. On the short course, Rinehart and Captain America excited the crowd as they finished in 35.455 seconds, missing the top spot by only .05 seconds ultimately taking the second place position.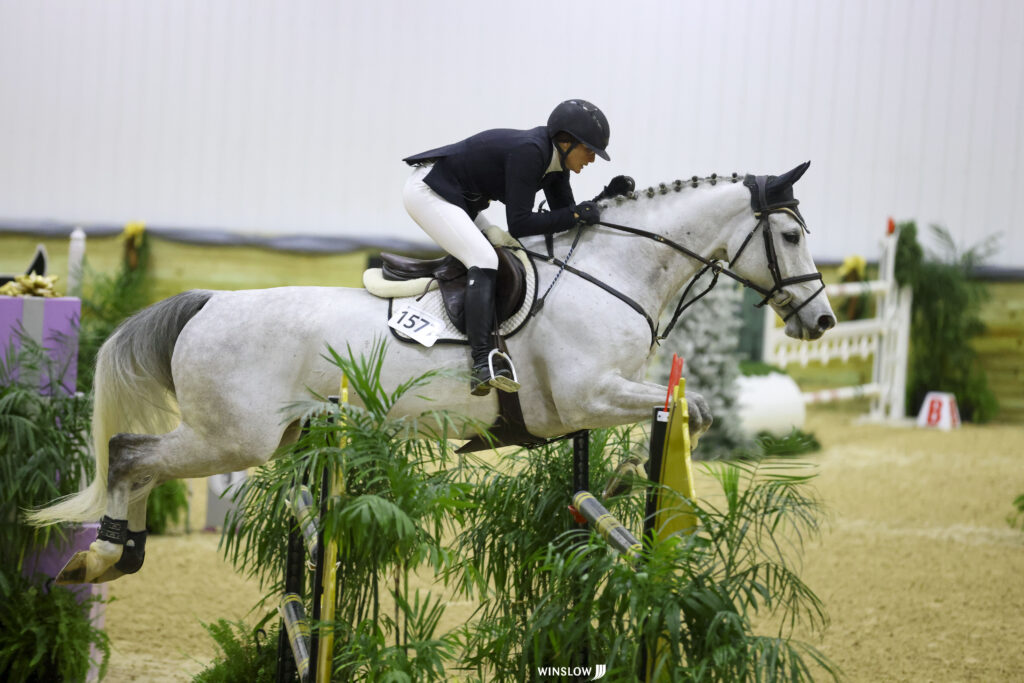 Jumping to the third place spot was Megan Bash of Cleveland Equestrian and her own Jackson VDL (Zirocco Blue VDL x Design O). Bash and her team were visibly pleased with their efforts. Bash and the 7-year-old Dutch Warmblood gelding logged the fastest first round effort in only 64.457 seconds. They advanced to the jump off and jumped double clear to finish in 37.334 seconds for third place honors. As the pair finished their rounds, Bash gleamed with joy and her ehtusiastic team was joined by spectators to cheer them on.
$10,000 WEC Welcome Stake Results
Catch A Star HSS, Kevin McCarthy – 0 | 0 | 35.415
Captain America, Richard Rinehart  – 0 | 0 | 35.455
Jackson VDL, Megan Bash  – 0 | 0 |  37.334
Kinsella, Charlotte Clark – 0 | 4 |  35.558 
Zanziebar R Z, Greg Crolick  – 0 | 8 | 35.720 
Viva's Dolce W, Elyse Batista – 4 | 68.853
Eastpoint, Hillary Johnson – 4 | 69.358
Cumbaya W, Darby Pease – 8 | 67.580
Tailormade Cash is King, Kama Godek – 13 | 81.086
Photos courtesy of Winslow Photography