Edited Press Release
Wellington, FL – January 2, 2021 – Hunter competitors once again took the spotlight in the E.R. Mische Grand Hunter Ring on Friday at the Palm Beach International Equestrian Center in Wellington, FL. Twenty-eight horse-and-rider combinations entered the $10,000 USHJA National Hunter Derby, presented by Blackwood Equestrian Stalls, for their chance to win the top prize. With impressive performances in both the classic round and handy portion, Matthew Piccolo and Concent earned the victory in the class with an overall score of 185. 
"I thought the course was super fun. It was medium and inviting, but offered enough challenges to be sparkly and special in some places," Piccolo remarked. "I am very excited for WEF to get started! We wanted to come here to start [the season] because any year we come to this show, I feel like it sets us up for the rest of the year to be more competitive."
Following the first phase of competition, a competitive top 12 was invited back to test the handy round, designed by Thomas Carlson, with the top three pairs holding scores of at least a 90. Piccolo of Thompson Station, TN, and Concent led the pack with a score of 92, followed by Geoffrey Hesslink of Shelbourne, VT, and his two mounts, Chivalry and Bond. Hesslink and Chivalry sat on 91 points, while he and Bond received a first-round score of 90 to round out the top three going into the handy.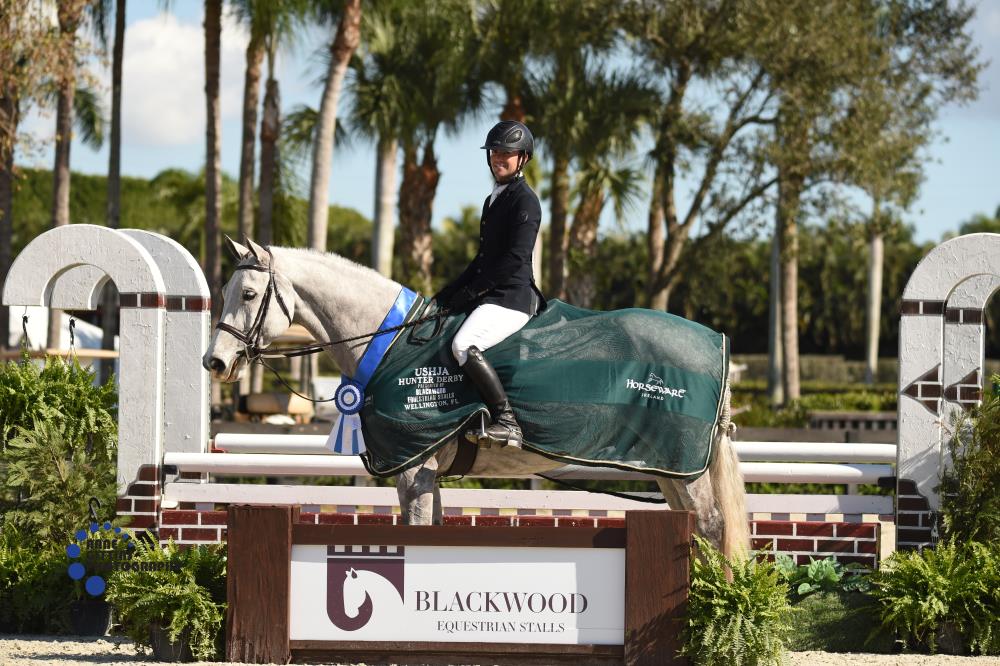 "This is Archie, he's my horse. I got him at the beginning of this summer so that I could have a horse to ride and get ready to move up to 3'6" this year, and after this week I feel very confident and prepared to do so. I've had him less than a year, but he's always confident, always brave, and he's my favorite part of the day," Piccolo shared. 
Fourth-to-last to ride, Jacob Pope of Columbia, MD, and Forget Me Not Farm's Unbelievable improved upon their earlier performance and received a score of 90. Hesslink and Bond turned in a solid effort, but fell just behind after receiving a second-round score of 88, moving Pope and his mount ahead on the leaderboard with a cumulative score of 179. Hesslink and Little Brook LLC's Chivalry, who were just one point behind Piccolo, also improved to a second-round score of 93, with just one pair left to go. Piccolo and Concent once again laid down an impressive performance that garnered a score of 93 to secure top honors in the class with a cumulative score of 185.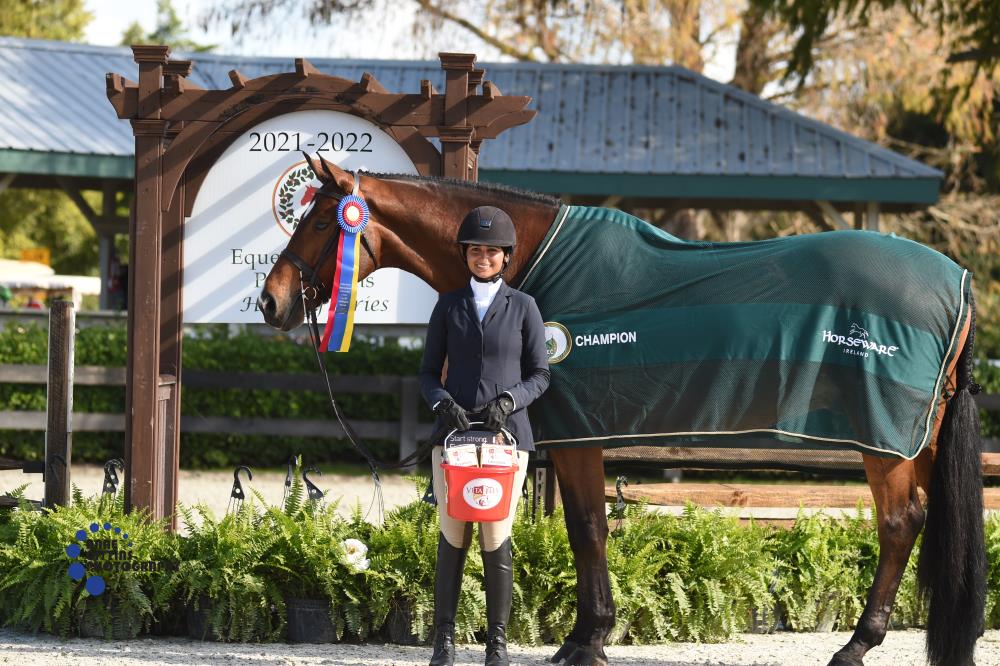 Isha Swani of Ponte Verda Beach, FL, and Snippet, owned by Shadowfax Equestrian LLC, earned the championship honors in the Amateur-Owner 3'3″ 18-35 Hunters, presented by Vita Flex. The duo placed in the top four in all five classes, highlighted by two first-place results, as well as two fourth-place finishes and a third-place ribbon. Hannah Weis of New York, NY, and her own Capitalized were awarded the reserve championship.  Weiss and Capitalized accrued two blue ribbons and a second-place finish.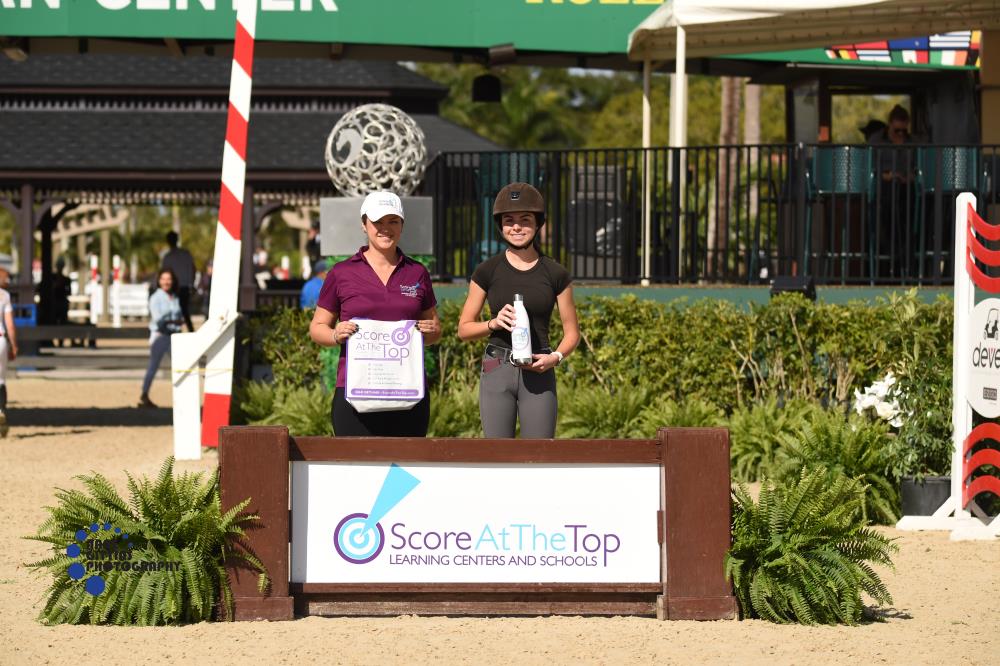 On Sunday, Isabella David of Holmdel, NJ, was honored with the Score At the Top High Point WIHS Equitation Rider Award thanks to consistent results in the WIHS equitation classes during the ESP Holiday Series. During the ESP Holiday Finale, she and Castlefield Spartacus topped the WIHS Hunter Phase. David rides with Stacia Madden at Beacon Hill Show Stables and will be riding for Georgia Equestrian beginning this fall.
As the final show in the ESP Holiday Series, the ESP Holiday Finale featured the Parade of Champions to honor the horses and riders that earned the most points over the course of the circuit.