By Jennifer Wood and Sabrina Schmidt for Jennifer Wood Media, Inc.
The Equine Tack & Nutritionals Green Hunter 3'9" division came to a stylish finish Thursday in the E.R. Mische Grand Hunter Ring.
With an almost perfect clean sweep, Scott Stewart of Wellington, FL, rode Betsee Parker's For Always to the championship title with four firsts (including a division high score of 92) and one second place ribbon.
Stewart was quite pleased with the eight-year-old Oldenburg gelding by Nick Skelton's famous Olympic show jumper Arko, noting, "He felt great, jumped great, the courses rode nice, and he felt fresh again."
Stewart continued, "He was a first year horse last year, but we did the high performance too. He was champion at Capital Challenge, Harrisburg, Washington International, and the National Horse Show. This is his first time back [since November]."
Stewart has cultivated a relationship with For Always, a horse he has had in his barn for four years. "He's very sweet," he said. "He can be nervous to ride; you can't be rough with him at all. You have to be very gentle with him. He's a little fragile that way, but once he trusts you, he's one-hundred percent."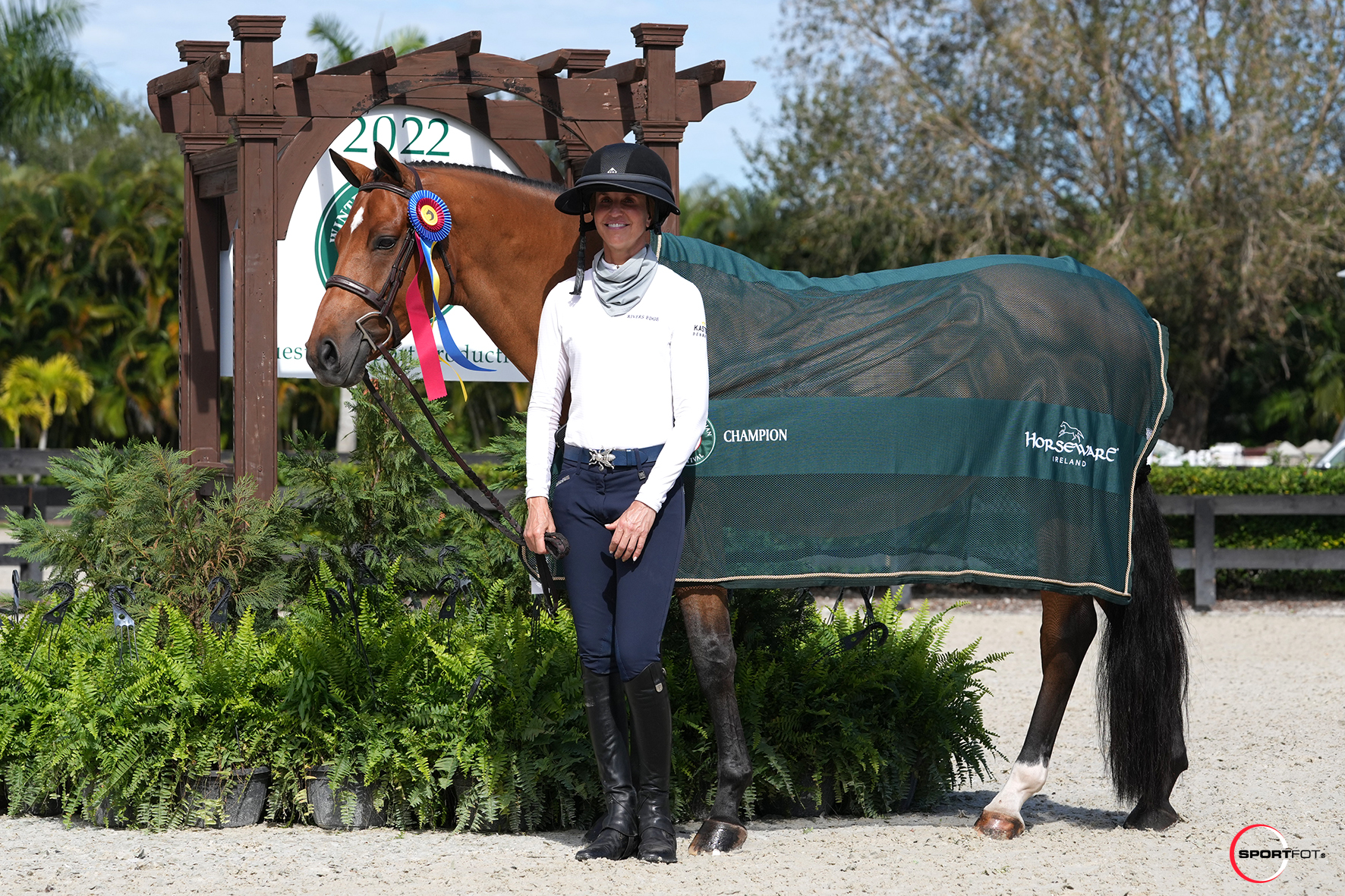 When asked about being back at WEF, Stewart said with a smile, "It's awesome; you can't beat it. We love being here."
Stewart also topped several other divisions this week, claiming the champion ribbon in the Hygain Feeds Conformation Hunters, Equine Tack & Nutritionals Green Hunter 3'6", and Antares Sellier France High Performance Hunters with Ackergill Castle, Ever After, and Love Note respectively.
The reserve champion ribbon in the Green Hunter 3'9" went to Laskano, ridden and trained by Jimmy Torano and owned by Isalou, Inc. They received four second places and a third place in the division.