Edited Press Release
Wilmington, OHIO – The Winter Classic 5 kicked off Thursday afternoon with ten competitive entries vying for a win in the World Equestrian Center – Wilmington $10,000 Welcome Stake 1.35m. Today's course was designed by Anderson Lima (BRA), which featured several rollbacks and long, galloping distances. Nine pairs marked clear first rounds to advance directly to the jump-off, with only five teams jumping double-clear. Ringing in 2022 with a Welcome Stake win was Paul Halpern and Vanessa Lee's Esra (Bratt Z x Ulibra) of Canada. The 10-year-old AHHA mare competed beautifully, remaining smooth, quick and careful throughout both rounds. 
Halpern and Esra were first on the course and set a competitive pace which no other competitors managed to beat. The pair jumped a clear first-round in a time of 70.560 seconds, well under the time allowed of 79 seconds. Halpern and the scopey brown mare then took to the short course, galloping through the jump-off timers at a quick 36.461 seconds for the win.
"I've been with this mare for most of her life. We started competing with her as a five-year-old and I think the world of her," Halpern said. "This is her first horse show since June because I broke my leg this summer. You would not know, as she is in top form and is acting as if she never took a break. Although the crowd is smaller this week, there are still many fast riders. I'm always a little nervous because it's not over until it's over. However, everything came up nice for us today and she gave me everything."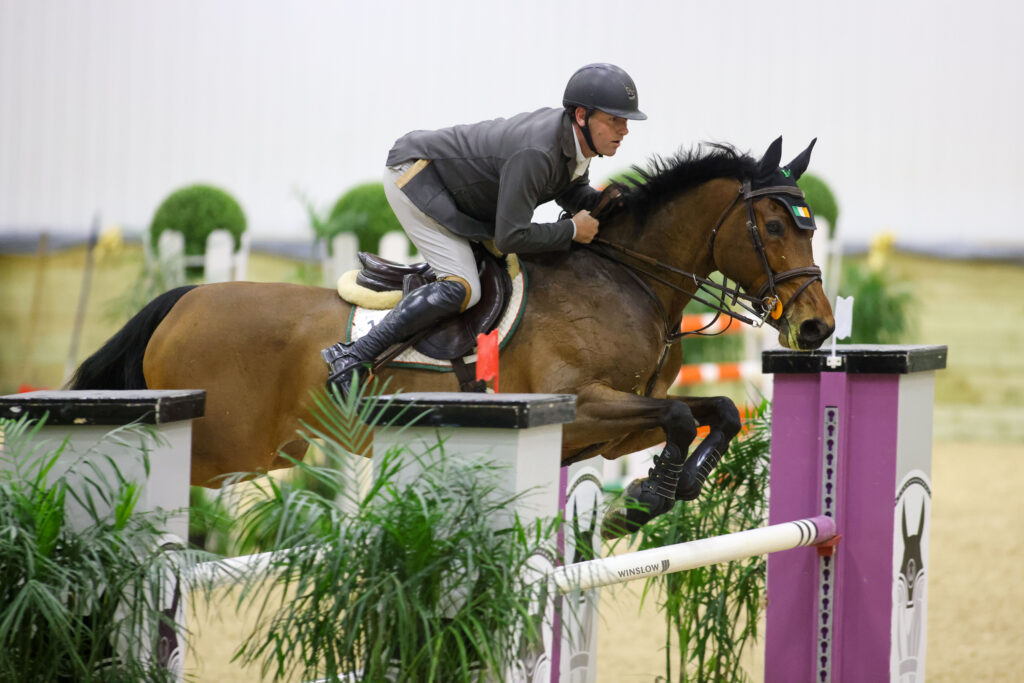 Kevin McCarthy of K&K Sporthorses in Lexington, Kentucky, and his own Catch a Star HSS (Sheraton x Tolinda) delivered their usual high-speed performance, just missing the first place mark by under one second. The lovely and daring 12-year-old Sweedish Warmblood mare gave it her all and the pair finished the first round in only 69.855 seconds. During the jump-off, the always competitive McCarthy and Catch a Star HSS stopped the clock at 37.494 seconds for a red ribbon finish.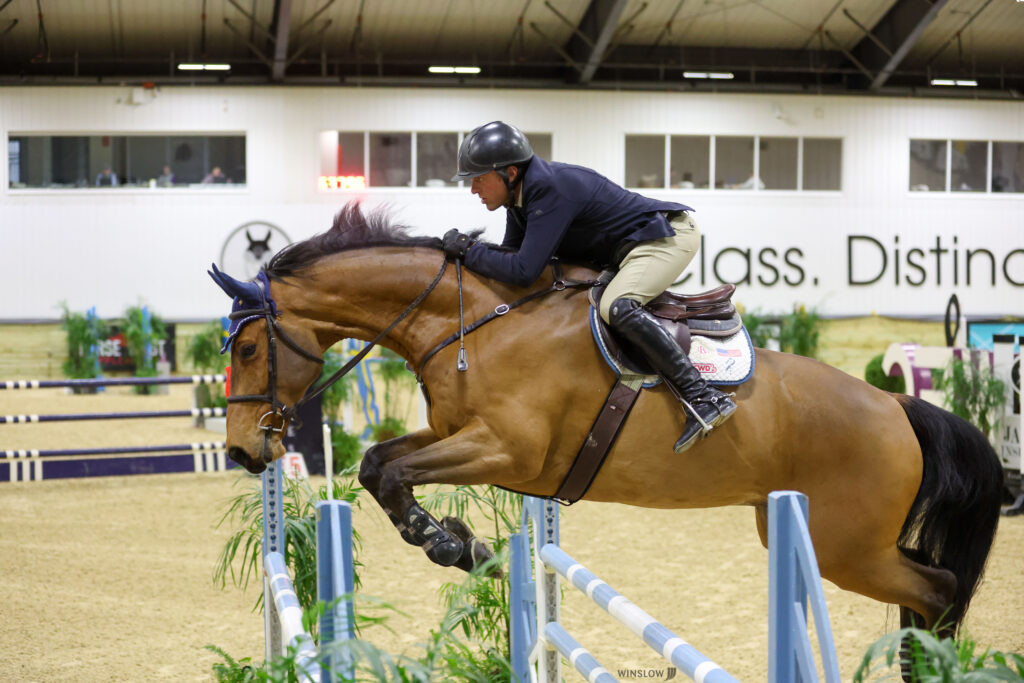 Rounding out the top three was David Beisel of David Beisel Stables in Goshen, Ohio, and his own Vegas H (Valentino x Cobrah). This popular team delivered a clean and clear first-round finish in 72.846 seconds. During their jump-off effort, Beisel and the 9-year-old bay Warmblood gelding crossed the timers in 38.234 seconds for third place honors. 
$10,000 Welcome Results:
Esra, Paul Halpern: 0 | 0 | 36.461 
Catch a Star HSS, Kevin McCarthy: 0 | 0 | 37.494
Vegas H, David Q. Beisel: 0 | 0 | 37.494
Tinka's Soldier, Chloe Parker: 0 | 0 | 38.403
Gallup, Sarah R. Meier: 0 | 0 | 39.494
ERP van www.olland.biz, Katia Manuel-Adams: 0 | 4 | 35.819
Clarence NT, Mikayla Sancho: 0 | 4 | 40.867
Matinee BSH, Shawn Butler: 0 | 8 | 40.638
Cumbaya W, Darby Pease: 0 | 16 | 59.935
First Finch, Logan Taylor: 4 | 71.487