By Summer Grace and Amanda Picciotto Feitosa for Jennifer Wood Media, Inc.
Up-and-coming superstar hunters got Thursday started in the Equine Tack and Nutritionals Ring 6 in the Pre-Green Hunter 3 & 4 Year Old division. Hannah Isop of Pawling, NY, guided Tracy Freels's Braven to the championship title after winning the day's over fences and under saddle classes.
The division got underway on Wednesday with two over fences classes. Havens Schatt had scores of 83 and 84 with her horse Cruise, a four-year-old Holsteiner gelding by Levisto, to top the judge's card in both classes. Hannah Isop and Braven were close behind them for second-place finishes.
Thursday was Braven's day to shine, as he scored an 86 for the win in the over fences class and strutted to the top of the under saddle for the championship. Cruise and Schatt finished with the reserve championship honor.
Isop was beaming with pride following Braven's performance.
"I was so proud of him yesterday, but he definitely took more of a deep breath today, and he was relaxed. I thought because he was relaxed, he really jumped better," she said.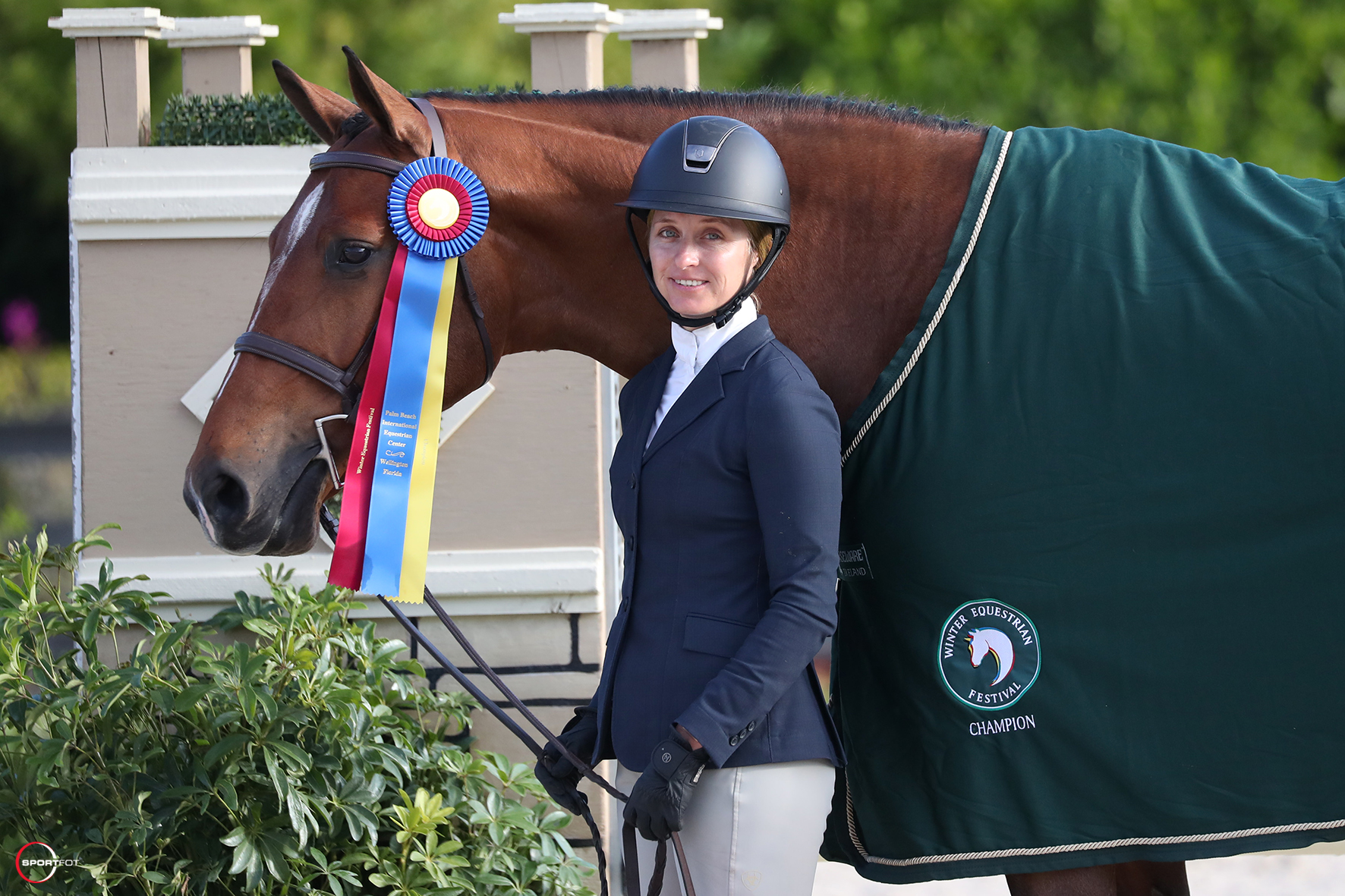 Braven, a now four-year-old, was imported from the Czech Republic as a coming three-year-old by Isop's aunt Tracy Freels, who works with Isop at their family's Harkaway Farm in Brewster, NY. Braven had just been started under saddle two weeks prior, so Isop and Freels only got to see video of Braven free-jumping and walking and trotting a bit under tack in an indoor arena.
"It was love at first sight," recalled Isop.
Since his arrival stateside, Braven has been under Isop's and Freels's tutelage.
Isop noted, "We've really had him from the start. From first jumps to first horse shows to first champion ribbon at WEF. He went around like he was 20 years old. I think I was smiling the whole way around. He's our baby, so we're so proud!"
Braven seems to have been born with his winning personality, charming everyone with his laidback, puppy-dog demeanor.
"He came like that," commented Isop. "I remember him getting off the truck from quarantine, and he just immediately started eating grass like, 'Okay, no big deal.'"
For now, Braven has baby-sized goals on his way to International Hunter Derby stardom.
"His goals are just to get mileage and get used to the horse show atmosphere," explained Isop. "We really want to go slow, because he's showing us he does all the things really well."