Edited Press Release
Out of a competitive field of 16 entries, John Ingram rode Caristo, a nine-year-old Holsteiner gelding by Casall, to victory in the Amateur-Owner Hunters 3'6" 36+ sponsored by Hunt Ltd at the Winter Equestrian Festival (WEF).
After a tough first day, Ingram, of Nashville, TN, made a slight change for day two.
"Today was much better than yesterday," said Ingram. "I was just not quite on it yesterday and today I actually used just a bit more spur and it made all the difference. He was right where I like to ride him today; he was magnificent."
The pair ended with a clean sweep of the day, winning both over fences classes after posting a pair of 91s (the division high score) as well as pinning first in the under saddle.
Caristo and Ingram have now earned a tricolor in the division each time out. The two earned the champion title during Premiere Week, the reserve champion title during WEF 1, and were champion again this week (WEF 2) despite only being together for a short time.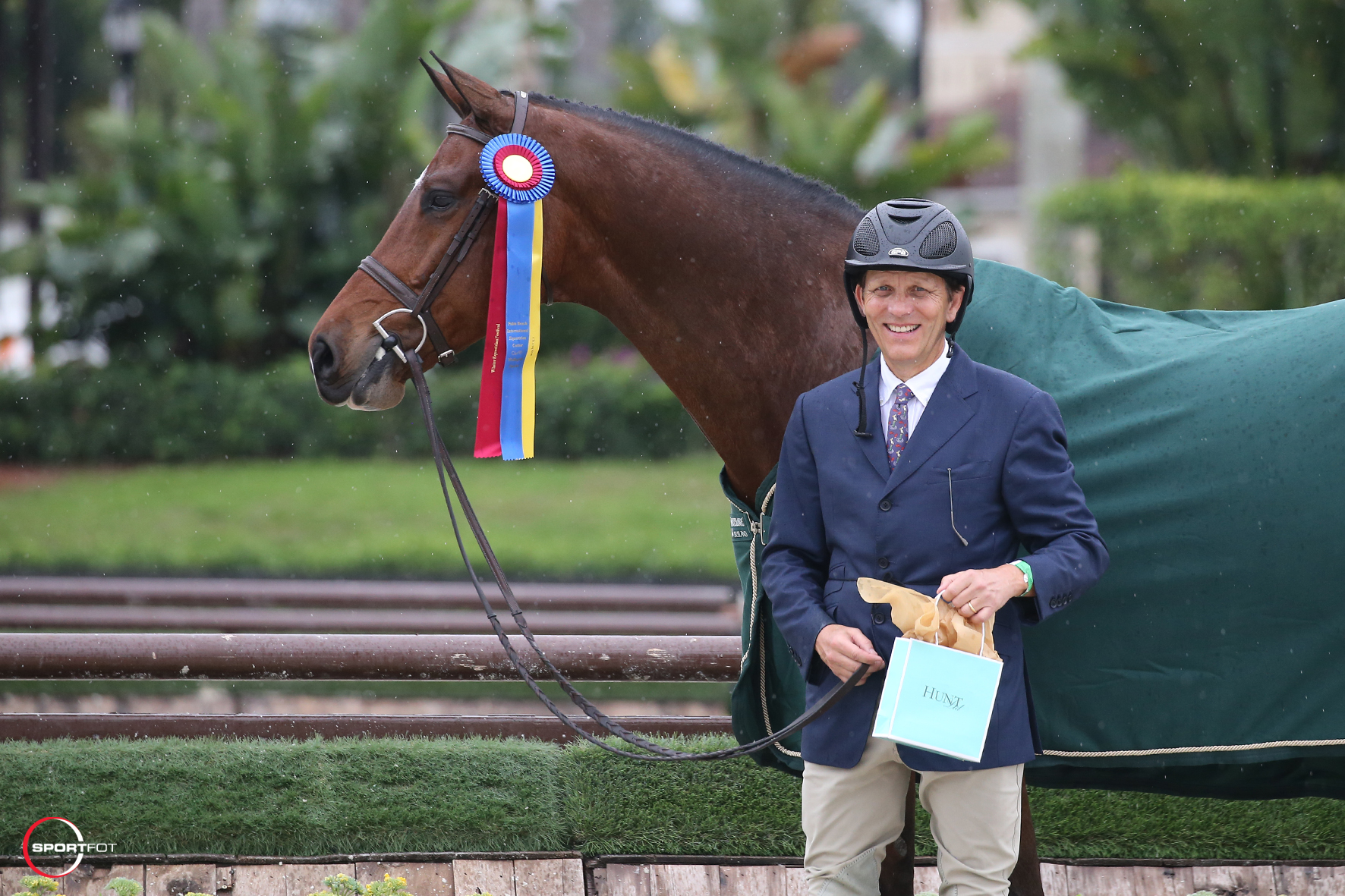 "This was only our third show," said Ingram. "We just got him after Capital Challenge, but I broke my hand, so this is literally only the third weekend we've shown him. He's such quality and a true show horse. When he gets to the ring, he knows his job and is willing to do it really beautifully."
With a string of successes behind them, Ingram noted that the importance of each win wasn't lost on him.
"It's a very difficult, competitive division. There are so many good horses and so many good riders. To be champion of this division for any of us, it really says we're doing something right," he said.