Edited Press Release
The E.R. Mische Grand Hunter Ring had 26 entries in the Horseware Adult Amateur Younger Section B with Game Night and Martha Ingram, of Nashville, TN, earning the championship title at the Winter Equestrian Festival (WEF).
After two days, it was a division high score of a 90 over fences and a win in the under saddle that helped secure the top spot for the newly-developed team.
"I thought he was so good," shared Ingram. "He's still technically a pre-green, and this is our first horse show together. In fact, yesterday was the first course I'd jumped on him since we tried him maybe a year and a half ago."
Game Night is a seven-year-old Oldenburg gelding by Quaterback and owned by John and Stephanie Ingram, LLC, who acquired the horse two years ago. Martha's father, John, was champion in his Amateur-Owner Hunter division on Saturday.
"We bought him in 2020 during the pandemic," said Ingram. "He'd done some pre-green stuff prior, and he's just a lovely animal. He's got a great jump, beautiful mover, super sweet, and a great brain."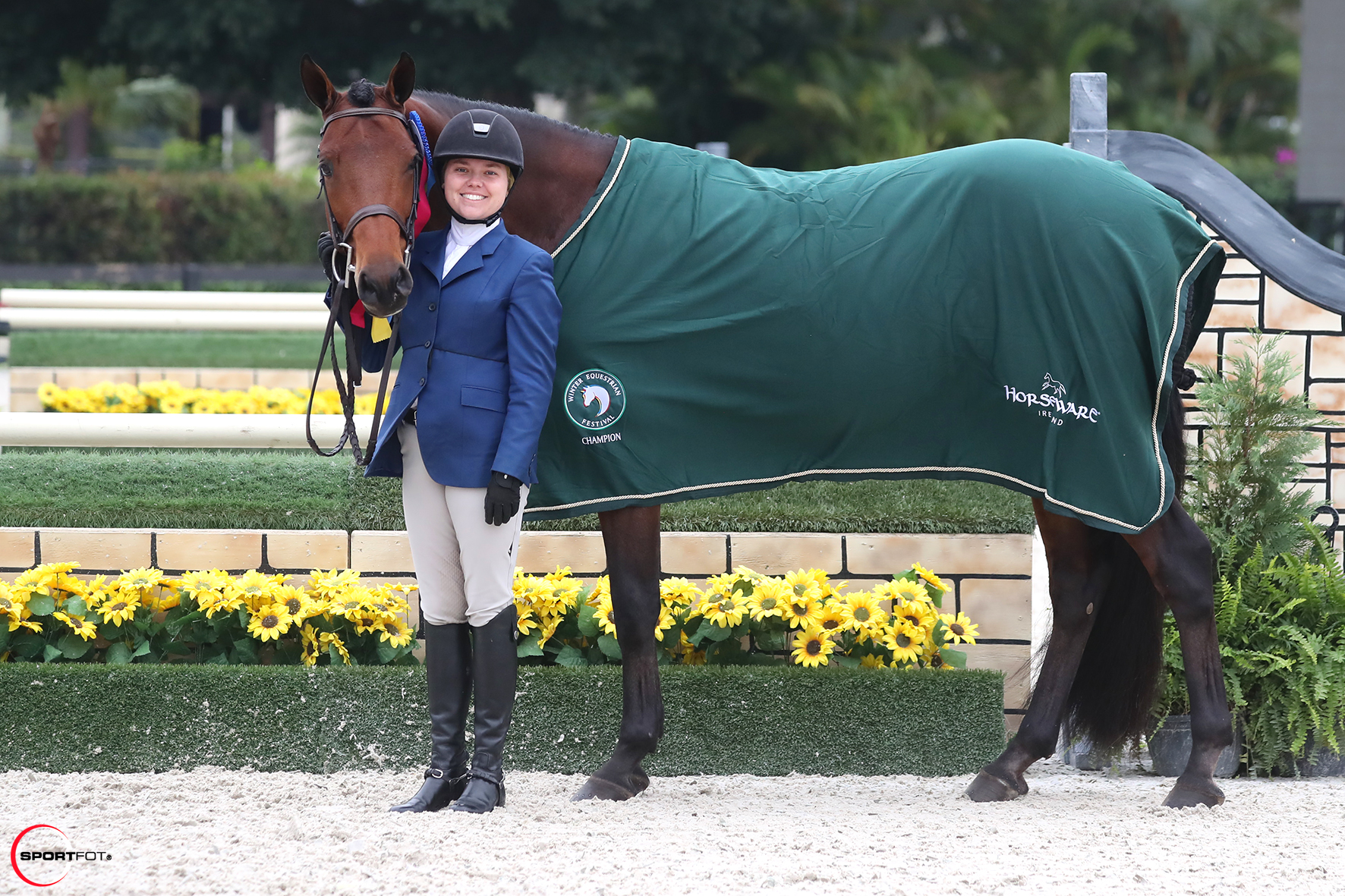 Noting room for improvement, Ingram acknowledged her excitement for what's to come with the bay gelding by the famed Quaterback.
"The courses rode really nice today. He was so brave, and he jumped great," she said. "We had a minor step off of our lead in the second class, but otherwise I thought that he was amazing and we're really proud of him. I think this was his first time showing in the Grand Hunter Ring. We're just so proud of him and super excited for his future!"
The reserve champion of the division went to Dandelion and Michael Baum, of New York, NY, who had three second place ribbons as well as a third place.