Edited Press Release
A competitive field of more than 30 entries led to the USHJA 3' Hunters, sponsored by Perfect Products, to be pinned as a California Split, during Week 3 of the 2022 Winter Equestrian Festival (WEF).
The division came to a close with Steven Gregorio, of Wellington, FL, earning the champion ribbon in both sections of the split. Gregorio rode Logan, owned by Ava Scharbo, and Hollywood, owned by Ava Cukrowski, to the dual championships.
Hollywood is a 10-year-old Belgian Warmblood who Cukrowski shows in the 3'3" Junior Hunters.
"He's a great mover," said Gregorio, who went on to list the USEF Junior Hunter Finals and the indoor finals as goals for Hollywood and Cukrowski this year.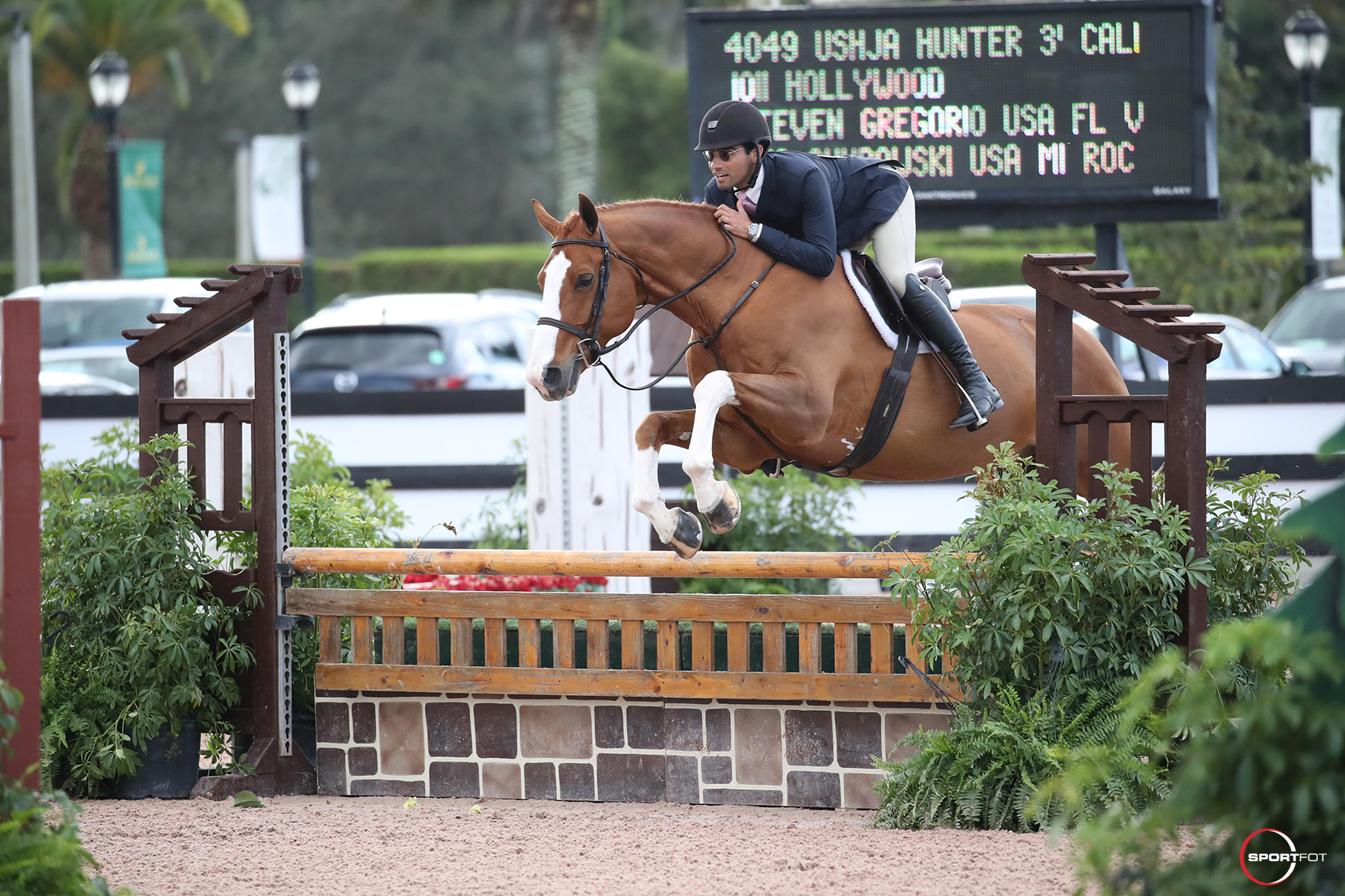 Cukrowski's gelding by Bustique also won a section of the under saddle and claimed an additional win and two second places over fences.
"He's a bit more opinionated than Logan," said Gregorio of Hollywood, "but he's dependable and will always get you to the other side of the jumps."
While Hollywood and Cukrowski have already had success together, Logan is a new ride for Scharbo.
"We just purchased him last week for Ava [Scharbo], who will show him in the Children's Hunter Younger division this weekend," said Gregorio.
"He is straightforward, brave, has a perfect lead change, is a nice mover, and is sweet," said Gregorio of Logan, an 11-year-old Danish Warmblood gelding.
Scharbo's gelding by Languster claimed the top spot of the division by winning four of five classes in the division and placed second in the remaining class.
"It's great that even after not having shown for awhile, he came out so consistent," said Gregorio. "That consistency is really what's most important."
Gregorio also went on to success in the Equine Tack and Nutritionals Green Hunter 3'9" division with reserve champion aboard Sweet Caroline, owned by Sterling Malnik.