By Sabrina Schmidt and Summer Grace for Jennifer Wood Media, Inc.
Eighteen heavy-hitting teams took center stage in the Global International Arena at Equestrian Village as participants of the $25,000 Hermès Under 25 Team Event on Friday afternoon at WEF 4. A total of 68 up-and-coming international riders divided into teams of four with hopes they would be one of the six teams to return in round two. The class was held in a format similar to that of the Nations Cup, allowing for one dropped score by each team in the first phase of competition, with the idea behind the event being that riders hopeful to one day participate on a Nations Cup team would get the opportunity to learn the format and work with a team.
Clearing all obstacles in the time allowed proved to be a challenge for many but teams Oakleaf, C4, Foreigners, Shulman/Ferder, Fast But Not Furious, and Run/Ferder/Prince were ultimately able to advance onward. With the lowest combined score of nine faults, team Run/Ferder/Prince consisting of Virginia Bonnie (USA), Eva Fisherman (USA), Alexander Alston (USA), Natalie Dean (USA), and Chef d'Equipe John Brennan emerged victorious.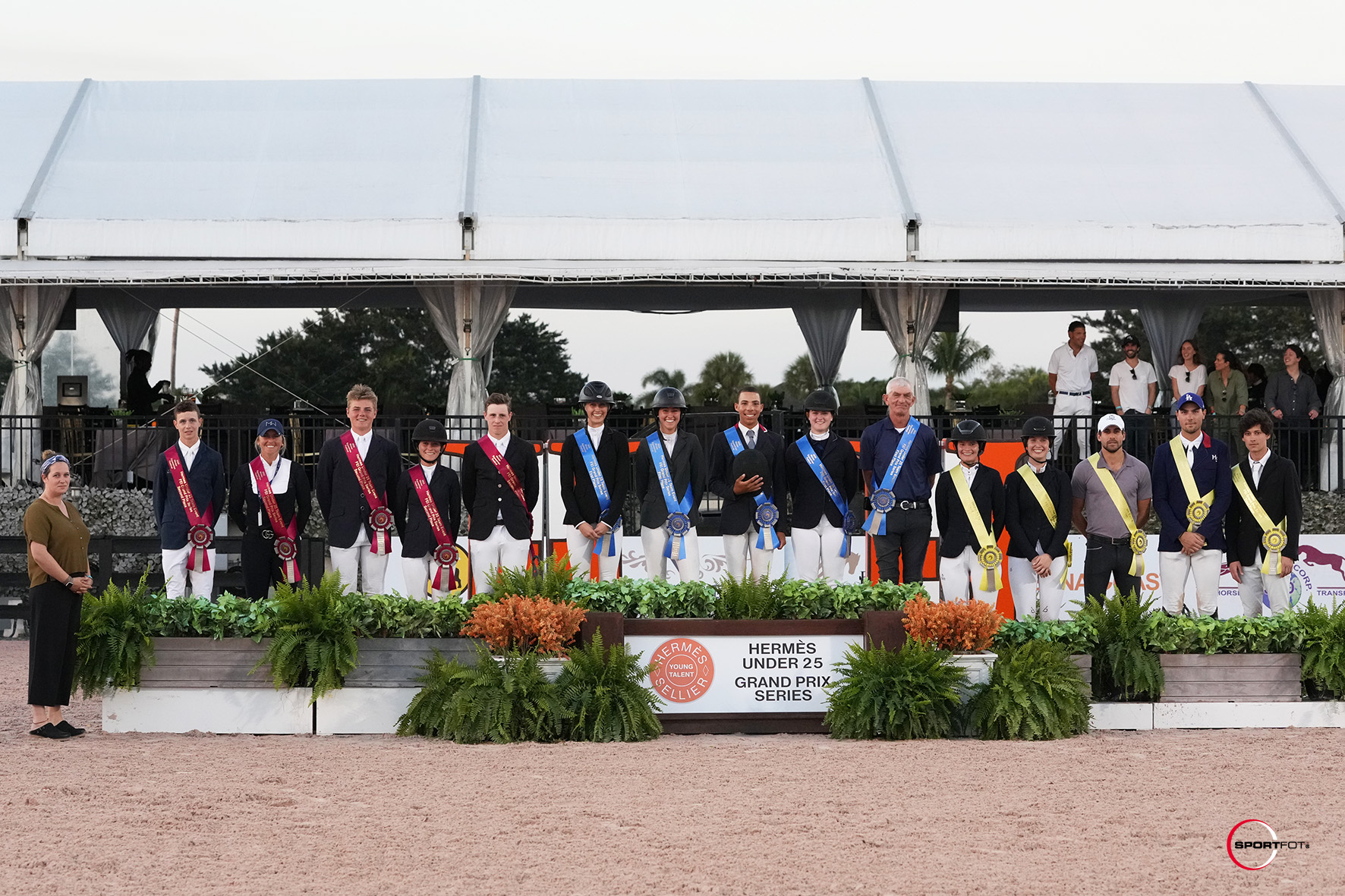 "It really came together nicely," explained Brennan of his newly-assembled team. "I play Chef d'Equipe for Zone 1 quite a bit, and my plan is always just to have a good team of riders that get along and have fun. At the end of the day, this is a learning experience for everyone here and I wasn't sure how everything was going to go but we have good riders with good heads on their shoulders and they pulled it off beautifully."
"This has always been a really exciting class, and my horse is pretty new to me," said Dean, who acted as the team's anchor rider with the most experience at 22 years of age. Dean made her Senior Nations Cup debut this past summer at the Spruce Meadows 'Masters' Tournament.
She and the Marigold Sporthorses, LLC's nine-year-old Oldenburg mare Acota M (Toulon x Quattro 7) were one of few pairings to put forth a double-clear effort. "This is my first time jumping her this big, so I really just wanted to get to know her and use it as a class to build our partnership," she said.
Eighteen-year-old Virginia Bonnie boasted the second-best effort on the team by only carrying a first round score of four throughout the class with Nina Bonnie's 13-year-old KWPN mare Efodea (Kashmir Van Schuttershof x Fodea).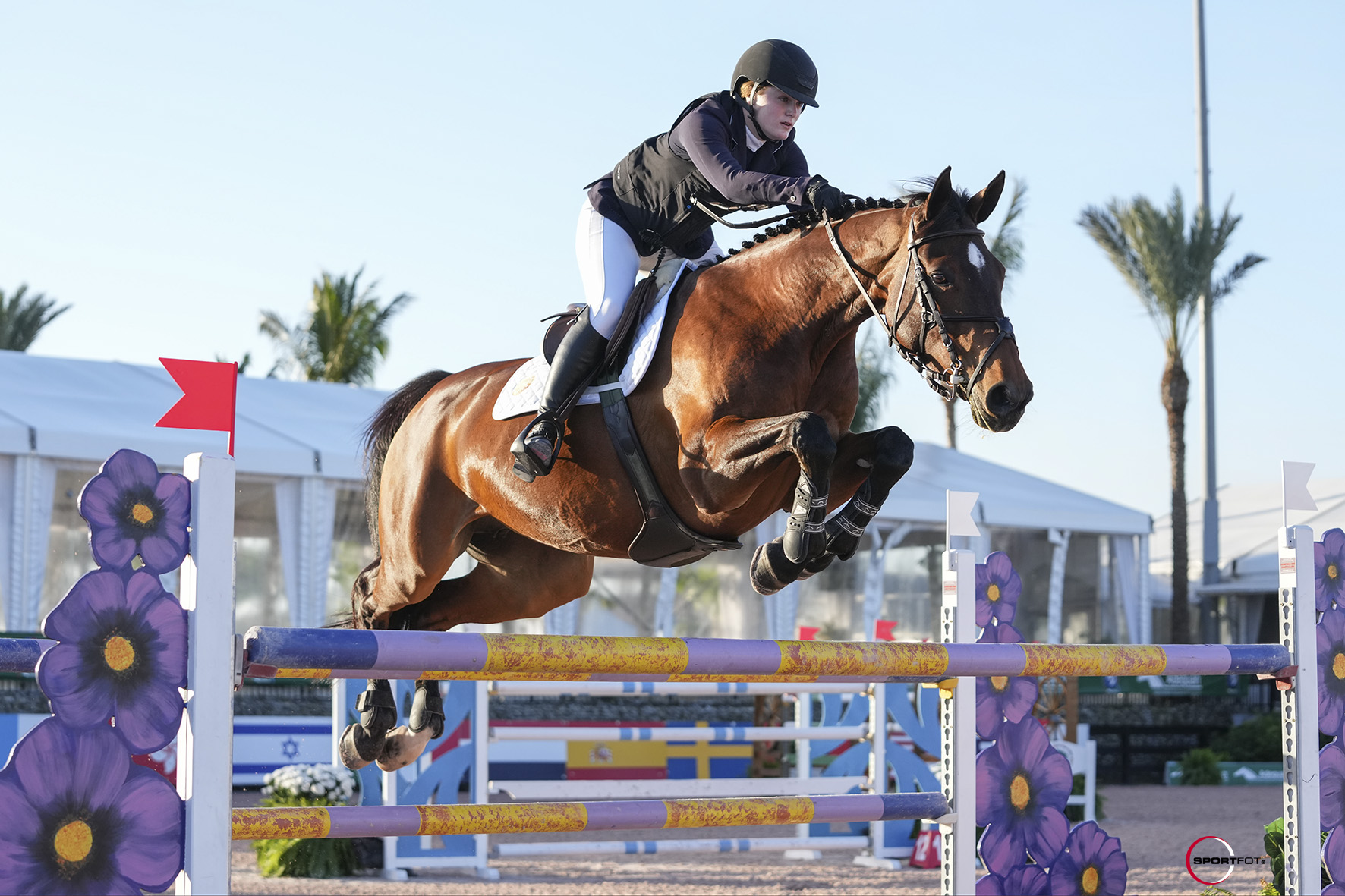 "I've been partnered with Effie [Efodea] for a good amount of time, and we've had a lot of experience through young riders and prix de states classes," described Bonnie. "I think what prepared us most though was the Youth Nations Cup Final we participated in in Peelbergen; the level of pressure and intensity we experienced there really helped us to manage today and have two good rounds."
Brookline, MA, native Eva Fisherman and Gahanna, Ohio, resident Alexander Alston were two of the newer members to the Under 25 circuit but both young athletes were positive and ambitious about the experience.
"The team experience is always great, but I feel like today's event definitely dialed it up a bit," Fisherman said. "This team was incredible today."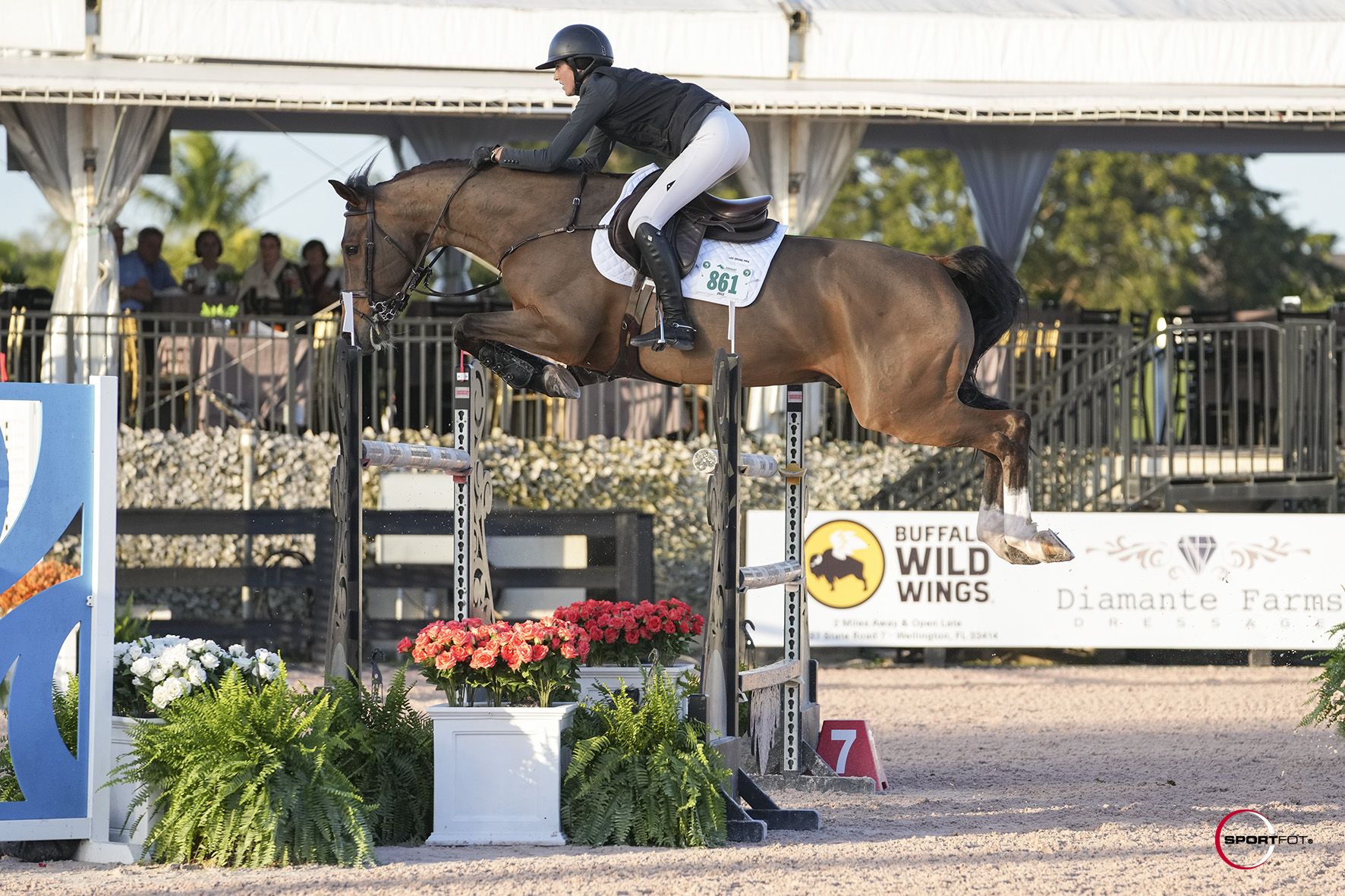 "I think the first round definitely wasn't my finest, but I would say my focus in the second phase to fix the mistakes that I had made was a good recovery," she continued of her performance with her own 13-year-old Holsteiner gelding Casallvano (Casall x Geston Silvano N). "It is such a nice opportunity to jump two rounds and correct those mistakes. Seeing as I am only 18 years old, my main focus is to continue to get more consistent at this level."
Alston put forth a good effort in what turned out to be his first Under 25 event. He and Alston Alliance, LLC's 15-year-old Westphalian gelding Prestigious (Con Cento x Corofino) turned in a two-round total of nine faults.
"This is my first experience in the Under 25 classes, so to be able to compete alongside this team and win is incredibly exciting," stated Alston. "I tried to just ride as smooth as possible and not overthink everything too much. I am lucky enough to have an awesome horse so that really eases my anxiety as well."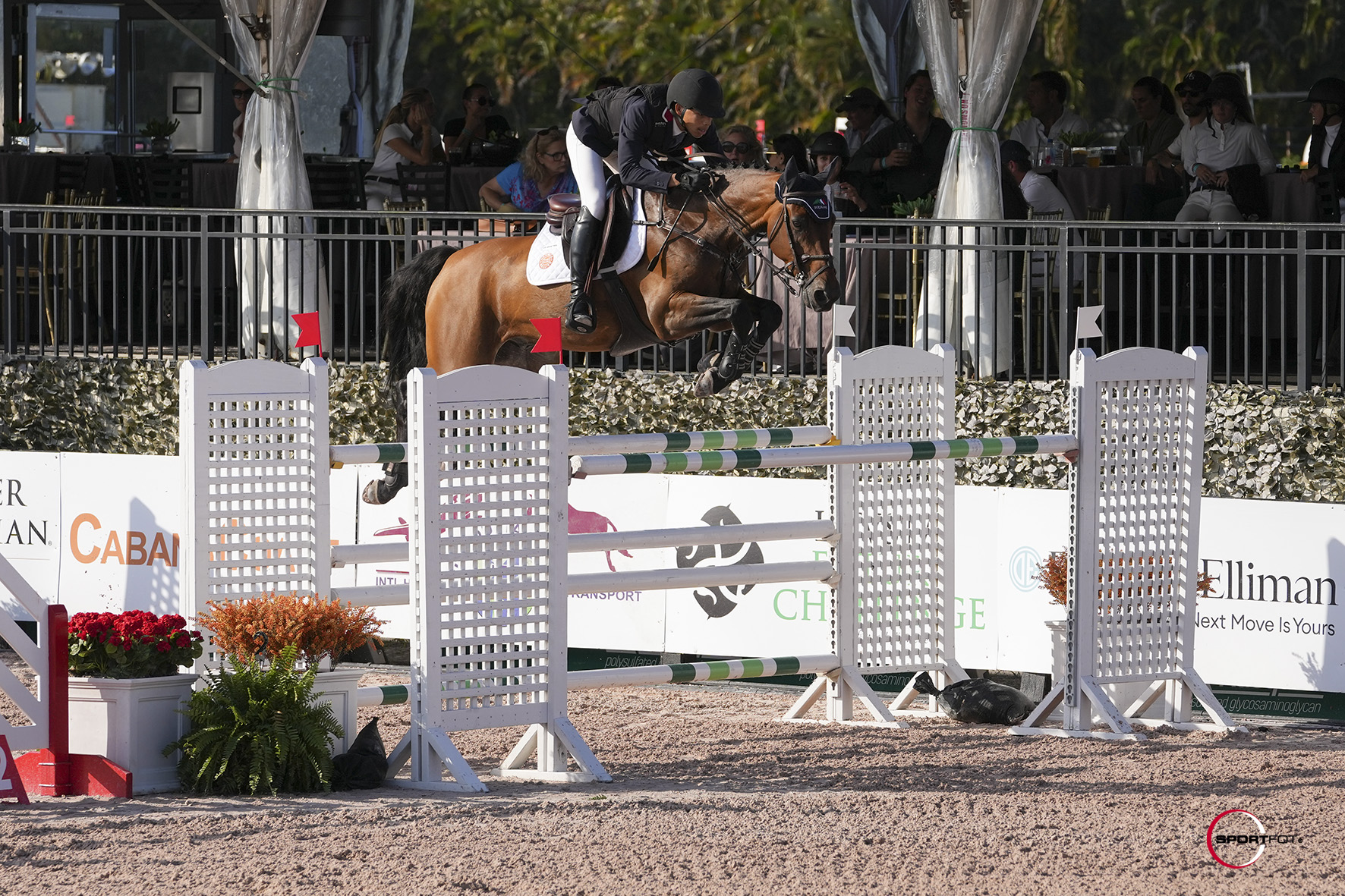 Team Foreigners stepped into the reserve position falling just one point short of the class leaders. Ansgar Holtgers Jr. (USA) on Chanyon, Grace Debney (GBR) on Boheme De La Roque, Max Wachman (IRL) on Dorette, and Tom Wachman (IRL) on HH Fireball concluded their performance with a grand total of 10 points. Team C4 rounded out the podium with their efforts earning them 13 points total. The competitors on Team C4 consisted of Zoe Conter (BEL) with Dolitaire Chavannaise, Cristobal Collado (MEX) with Princeton Z, Emilie Conter (BEL) and Balento, and Carlos Hank Guerreiro (MEX) aboard H5 Market Irminka.