Edited Press Release
Wellington, FL – February 19, 2022 – The pinnacle event of World Championship Hunter Rider week, sponsored by IDA Development, at the 2022 Winter Equestrian Festival (WEF) was on Saturday night, February 19. The country's best hunter combinations battled to win the $100,000 USHJA/WCHR Peter Wetherill Palm Beach Hunter Spectacular. Young professional Geoffrey Hesslink of Shelburne, VT, made his mark on the class's history as he scored a career-high victory aboard Mon Tresor, owned by Little Brook LLC.
Andy Christiansen Jr. designed the flowing track that offered riders several areas to show off their mounts. The panel one judges consisted of Chris Wynne and Shane George, panel two was Mary Lisa Leffler and Tom Brennan, and panel three held Wendy Peralta and Mark Jungherr. Entries for the night class qualified by winning the champion title in their respective divisions at the 3'6" height or above.
Of the 35-horse field, 26 combinations qualified from various different divisions held at 3'6", while the remaining nine pairs stepped in from the High Performance, High Performance Conformation, and Green Hunter 3'9" divisions.
Hesslink and Mon Tresor took the class's early lead with a first-round score of 90.66. Amanda Steege and the legendary Lafitte De Muze earned the second-highest score of the round with a 90. Liza Towell Boyd and Cascartini rounded out the top three of 12 moving on to the handy round after producing a score of 89.91.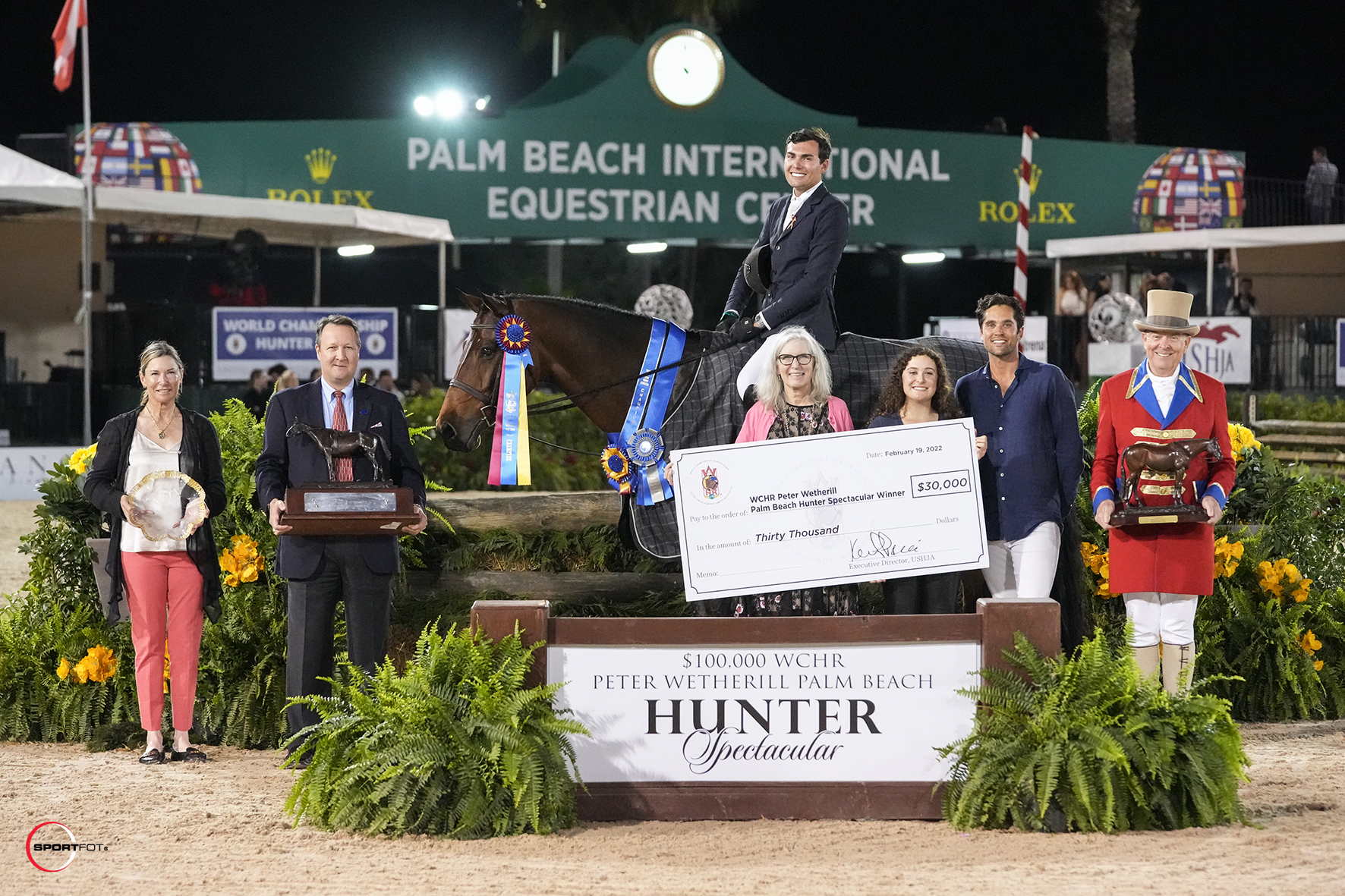 Michael Britt-Leon was the first to return and blazed the trail around Christiansen's handy track to an average score of 88.66, but with plenty more challengers still to go. Christiansen gave competitors several options to highlight their horse's best features and included a canter to walk transition to feature the rideability of the mount.
If the pressure of having the best first round score and being the last to return weighed on Hesslink, it didn't show. The 25-year-old piloted the 10-year-old Holsteiner gelding by Nekton confidently over each obstacle on the course and managed to nearly replicate his first round score as he finished with 90.5 points in the handy. The two-round total of 181.16 was just good enough to bump Mimi Gochman from the lead and secure the top honors.
"I don't know my horse that well, but he does give me a lot of confidence," explained Hesslink. "He is a new partnership for me that I have competed less than 10 times, but he has been champion every one of those times. I am told he has a background in three-day eventing, which I think definitely played as a strength in this class in particular. He is extremely brave and has never spooked at a jump, but yet is quite sharp and athletic and covers a lot of ground."
While this is Hesslink's first victory in the Hunter Spectacular, he placed eighth in his first outing in 2020 and was third last year.
"This has to be one of the most prestigious wins I've ever had," admitted Hesslink. "I've grown up watching this class, and it always held a very special place in my heart. I think it has so much history and prestige that I've been fortunate enough just to compete in it, but to win it is really indescribable. I'm very thankful for everyone and everything that helped me get here."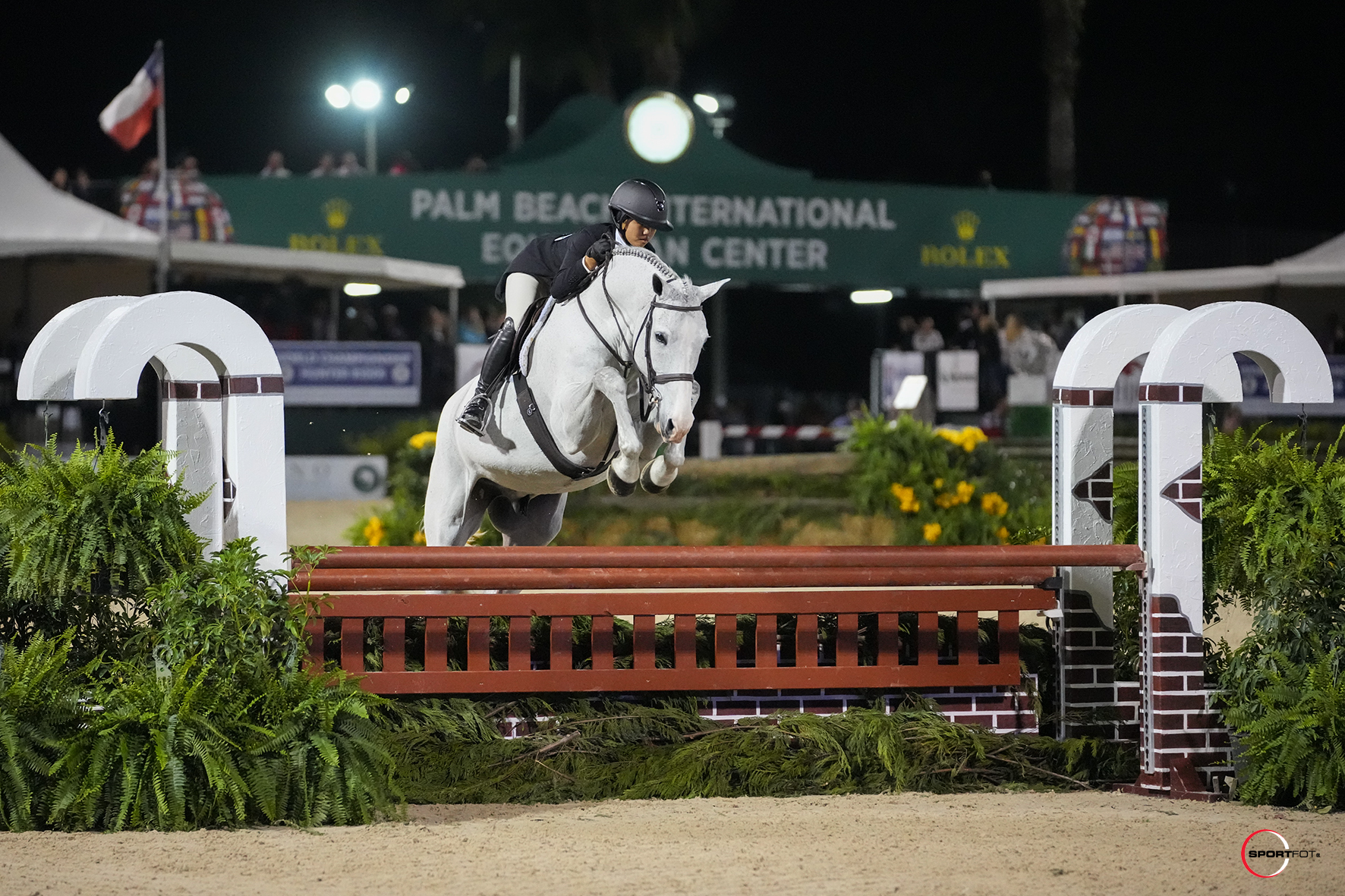 Gochman and the Gochman Sport Horses LLC's Catch Me (Casiro I) totaled a score just two points below Hesslink's to land in second place. The 15-year-old Holsteiner gelding is no stranger to the victory gallop of the class, having both won the event in 2016 and 2017 with professional Scott Stewart.
"Peter [Pletcher], Scott [Stewart] and I tried to make a solid plan that I could follow," described Gochman of her handy round that scored 89.5. "I wanted to be super smooth and not make too many big moves because there were a few tight turns, and the in-and-out was a bit skeptical with the bend, so I just wanted to keep it smooth and tell him where I was going."
Taking over the ride on Catch Me from her mother Becky last year, Gochman was thrilled. "I was super excited – I mean, he's Catch Me," laughed Gochman. "I let him do what he wants, and he's quite good at what he does. I'm really glad and thankful to my mom for letting me ride him, Scott for training me up, and for Peter and all of my team. I think it's a huge group effort, and he always puts the cherry on top."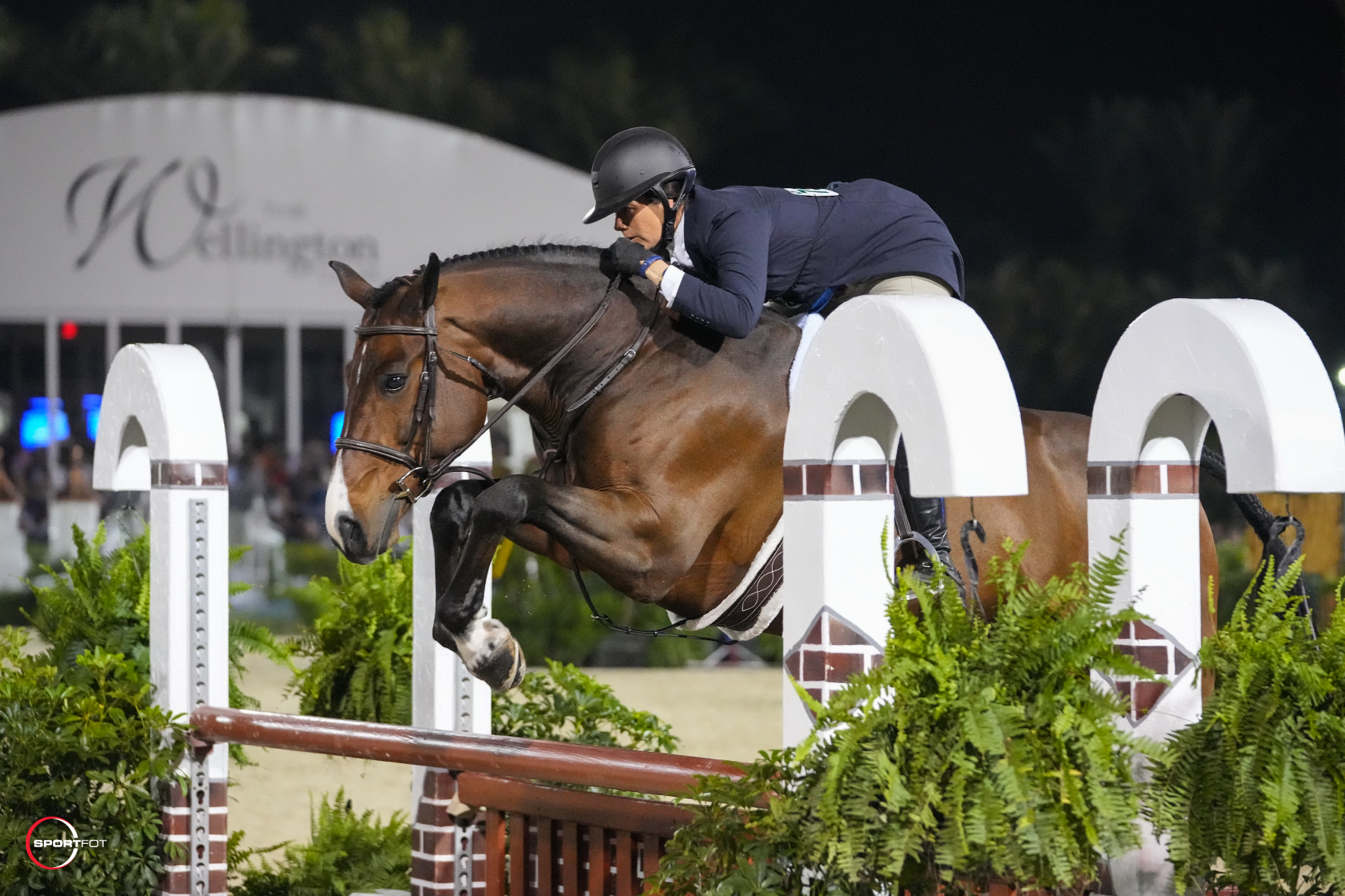 Third place went to last year's winners Amanda Steege and Lafitte De Muze who produced an overall score of 177.66. Steege and Cheryl Olsten's 11-year-old Belgian Warmblood gelding by Darco have traveled down from their home base of Ocala, FL, for four consecutive years for the event, and the pair have placed in the top multiple times.
"It just never gets old. Riding that horse every day never gets old, and certainly showing him and being competitive with such a competitive group of horses never gets old," said Steege. "I think Lafitte truly loves it. He loves showing in any class, but he particularly loves showing in the night class here with the atmosphere and the amount of people. I don't think I do anything particularly special; I just have a horse that's a real showman and loves to go out there. I had an amazing time."
Final Results: $100,000 USHJA/WCHR Peter Wetherill Palm Beach Hunter Spectacular
1.Mon Tresor, Geoffrey Hesslink, Little Brook LLC
90.66 | 90.5 | 181.16
2.Catch Me, Mimi Gochman, Gochman Sport Horses LLC
89.66 | 89.50 | 179.16
3.Lafitte De Muze, Amanda Steege, Cheryl Olsten
90.00 | 87.66 | 177.66
4.Private I, Michael Britt-Leon, Kelly Sims
87.00 | 88.66 |175.66
5.Queen Celeste, Nick Haness, Glade Run Farm LLC
86.75 | 88.33 |175.08
6.Alajolie, Augusta Iwasaki, Alexander Miller
87.66 | 86.50 | 174.16
7.Champs Elysees, Patricia Griffith, Hallowell Lane Farm LLC
83.10 | 86.33 | 169.33
8.Babylon, John French, Marnell Sport Horses LLC
83.66 | 83.66 | 167.32
9.Laskano, Jimmy Torano, Isalou, Inc.
88.50 | 76.00 | 164.50
10.Cascartini, Elizabeth Towell Boyd, Ken and Amy Wexler LLC
89.91 |39.00 |128.91
11.Consent, Kat Fuqua, Kat Fuqua
85.66 | 39.00 | 124.66
12.Golden Years, Elizabeth Towell Boyd, Mary Caroline Nolan
88.00 | 0 | 88.00