Edited Press Release
Ocala, FL – Feature class action for the final week of World Equestrian Center – Ocala's 2022 Winter Spectacular Show Series opened Thursday with 47 horse-and-rider combinations striving for the win in the $20,000 C. Jarvis Insurance Welcome Prix. FEI Level III course designer Anderson Lima (BRA) built the complex tracks that allowed numerous entries to achieve clear rounds, but time became a factor. Twelve found the key to clear rounds, but it was Ireland's Coyle brothers who went head-to-head with Jordan Coyle and Celtic Park LLC's Centriko Volo (Centadel x Dolcetta) leading the victory gallop.
Coyle and the 10-year-old Oldenburg gelding were the pathfinders for the class as the first pair down into the WEC Grand Arena. The pair laid down a fault free round in 70.585 seconds, just within the time allowed of 71 seconds.
"We got him when he was six years old. He's been doing very well. He got third at Wellington last week in a qualifier and I am hoping we can continue our success this Saturday," said Coyle.
Coyle and Centriko Volo advanced straight to the jump-off at a determined gallop that would see the pair go clean and stop the clock at 33.432 seconds, a time the was uncatchable for the rest of the field.
"I thought the courses rode very nicely. It was good prep for Saturday and Centriko Volo is going to Miami after this show, so the waterfall was good prep," laughed Coyle. "I didn't think I went that fast, so I was pretty shocked I won because there were a lot of entries behind me. Daniel looked pretty fast in the jump-off, I thought he might have had my time."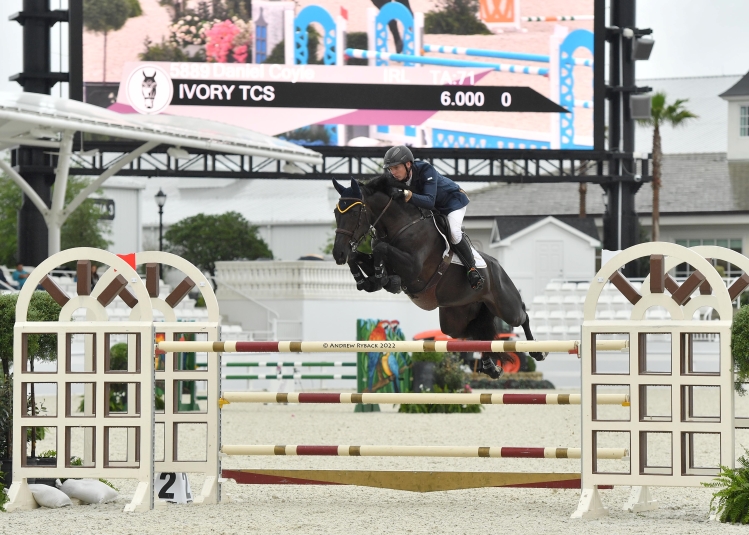 Coyle's younger brother Daniel (IRL) was right behind him aboard Ariel Grange's Ivory TCS (Falaise De Muze x Covella). Daniel Coyle and the nine-year-old KWPN mare yielded a fast first round in 65.461 seconds. The pair immediately advanced to the jump-off, quickly rolling through the turns while jumping to the top of the standards to stop the clock at 34.062 seconds. Daniel Coyle also received fourth place aboard Ariel Grange's Imar.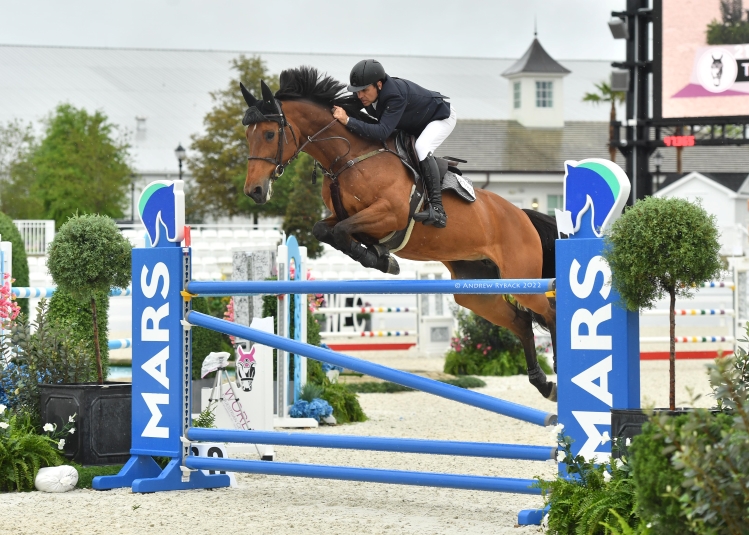 Santiago Lambre (BRA) and his own The Diamant Rose Z (Toulon x Diamant Z) rounded out the top three in the $20,000 C. Jarvis Insurance Welcome Prix. Lambre and the 11-year-old Zangersheide mare delivered a smooth first round in 68.227 seconds. The pair negotiated the jump-off track with ease, executing their usual crisp turns to stop the jump-off timers at 34.081 seconds.
$20,000 C. Jarvis Insurance Welcome Prix Results:
1.Centriko Volo, Jordan Coyle, Celtic Park LLC: 0 | 0 | 33.432
2. Ivory TCS, Daniel Coyle, Ariel Grange: 0 | 0 | 34.062
3. The Diamant Rose Z, Santiago Lambre, Santiago Lambre: 0 | 0 | 34.081
4. Imar, Daniel Coyle, Ariel Grange: 0 | 0 | 35.064
5. Frasier, Samantha Schaefer, Bonne Vie LLC: 0 | 0 | 35.565
6. Berdien, Molly Ashe, Louisburg Farm: 0 | 0 | 35.728
7. Nike, Lisa Goldman-Smolen, Lisa Goldman-Smolen: 0 | 0 | 36.760
8. Cappuccino, Molly Ashe, Louisburg Farm: 0 | 0 | 37.191
9. Excellent B, Nicole Walker, Nicole Walker: 0 | 0 | 37.849
10. Cherry Blue 2, Lisa Goldman-Smolen, Horse Show Leases LLC: 0 | 0 | 38.007
Photos courtesy of Andrew Ryback Photography.
Videos available at ClipMyHorse.TV.