Edited Press Release
A field of more than forty elegant hunters gathered for WEC Wilmington's Derby Friday classes, which included the $10,000 USHJA Hunter Derby 3′ Open and $10,000 USHJA Hunter Derby 3′ Non Pro. The jumping efforts were bright, airy and full of natural, lush details that closely replicated a springtime hunt field.
The $10,000 USHJA Hunter Derby 3′ Open Hunter Derby took place indoors at World Equestrian Center – Wilmington's R+L arena. Eleven high-caliber horse-and-rider combinations competed over Robert Barton's tracks, but it was Cooley Moondancer F (Nederlad) and Tina Judge-Boyle that notched the $10,000 USHJA Hunter Derby 3′ Open win. Cooley Moondancer F is owned by amateur rider Alexandra Roe, who competes with the 12-year-old Dutch Warmblood gelding in the Amateur/owners 3'3" classes. In addition to being the winning pilot, Judge-Boyle also trains Roe.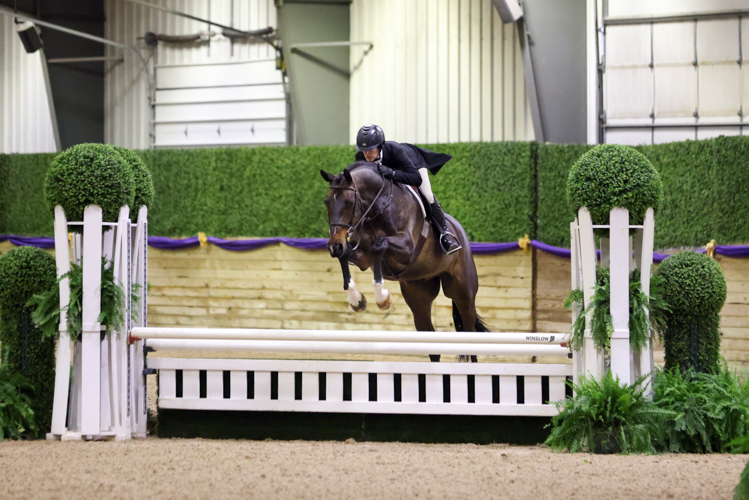 "We don't take this horse to a lot of horse shows, but every time he goes we know he will do well. He is a diva and knows that he is a really cool horse," Judge-Boyle said. "He has a big opinion and he likes to dictate his classes. He is such a performer and always does his job well. He seems to love showing at WEC."
The pair earned a score of 87 points in round one and later returned for the handy to score an additional 89 points. Their grand efforts totaled 176 for blue-ribbon bragging rights. 
"He was able to show himself off in the handy round. He was a little fresh in the first round, but once we started turning in the handy he went to work and was game on!"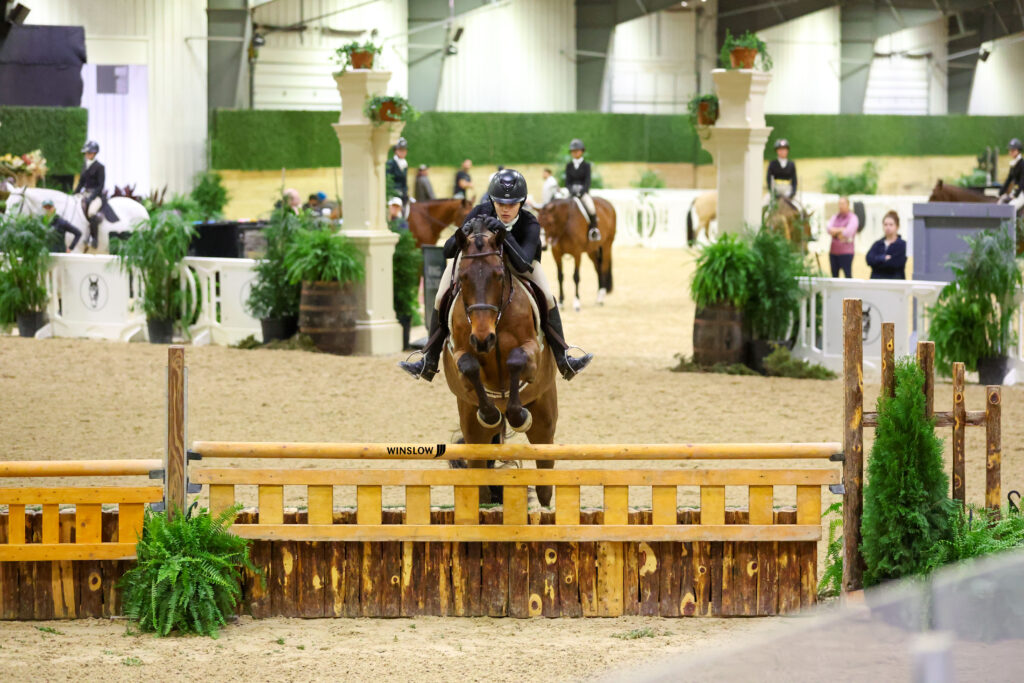 Hannah Kohler and Cindy Locke's Stage Light (Number One 32 x Luna Z) stole the win in the $10,000 USHJA Hunter Derby 3′ Non-Pro held in World Equestrian Center's R+L Arena. The course was similar to that of the Open division, featuring long bending lines and tight rollbacks in the handy round. Four height options were open to jump in each round, the winning team opted to jump the higher efforts for extra points. 
The dazzling team bested twenty-seven entries and showed off their own unique style through both the qualifying round and the handy, turning in scores of 90 and 93, totaling 183 points to win the class.
$10,000 USHJA Hunter Derby 3′ Open Results:
Cooley Moondancer F, Tina Judge-Boyle: 87 | 89 | 176
News for You, Meg A. Howard-Fuleky: 88 | 87 | 175
Dianthos XO, Mandy Vergerio: 86 | 86 | 172
AFelix Dell' A, Tina Judge-Boyle: 84 | 87 ¼ | 171 ¼
After Hours, Liz Hutchinson: 82 | 88 | 170
Giviera, Tina Judge-Boyle: 74 | 87.5 | 161.5
Levidinus, Jonathon Fischetti: 79 | 82 | 161
Virgo, Erica Zirkelbach: 81 | 61 | 142
Ayr Tyme, Kelsey Currie: 76 | 64 | 140
Nordic Van Den Bisschop, Tina Judge-Boyle: 44 | 76 | 120
$10,000 USHJA Hunter Derby 3′ Non Pro Results:
Stage Light, Hannah Kohler: 90 | 93 | 183
Bonne Starlight, Skylar Wireman: 86 | 94 | 180
Green Book, Madison Olvert: 83.5 | 87 | 170.5
Oh Brother, Vanessa Mazzoli: 83 | 86 | 169
Made You Look, Caroline Smith: 81.5 | 79 | 160.5
Westwood, Caroline Smith: 77.5 | 82 | 159.5
Easter, Sarah Stary: 84 | 75 ¼ | 159 ¼
Marengo, Leah Sousa: 79 | 80 | 159
RF Typecast, Elizabeth Klein: 79 | 79.5 | 158.5
Lavana, Elizabeth Rinehart: 78 | 80 | 158