Edited Press Release
Wellington, FL – April 13, 2022 – The second week of the 2022 ESP Spring Series concluded its initial day of FEI competition on Wednesday as exhibitors gear up for Saturday's highlight event, the $140,000 Bainbridge Companies Grand Prix CSI3*. Starting the week with a win, Santiago Lambre (BRA) was the day's big victor after galloping to the fastest time in the $37,000 Dever Golf Cars 1.45m speed class aboard All In Horses Cava, owned by All In Horses.
For the feature class of the day, designer Ken Krome (USA) crafted a track of 13 efforts to test the 32 horse-and-rider combinations entered into the competition. Seventeen pairs finished foot-perfect without any faults, but Lambre and All In Horses Cava were in a league all their own with a leading time more than two seconds ahead of the next-best team, despite going early in the field.
"I was fifth in the order and I did not know how fast the class would be, so I tried to go really fast. When it is a speed class like this and when you go very early in the class, you never know what is needed to win and sometimes you can go very fast and still finish in fourth place," remarked Lambre. "I tried to not leave many doors open right away, and it paid off. In the end, I was almost three seconds faster than second place, so I think it was enough!"
The winning duo finished on a clear time of 61.51 seconds to claim the FEI victory, which Lambre indicated is hopefully an indicator of the newly-formed partnership's future wins together.
"He is a new horse to me; I have had him for just two months now. He is really a competitive horse with a lot of blood, and he is brave and really fast. I think this horse will be winning a lot of classes in his future," commented Lambre of his winning mount, an 11-year-old Oldenburg mare by Cadensky x Clinton.
Lambre continued to speak about the future of this horse and his upcoming schedule, stating, "I am going to stay here for next week's CSI3* and then probably compete here in some Summer Series national shows. I competed during [the Winter Equestrian Festival] for a couple of weeks this year, but I did not have a horse for the CSI5* classes. For now, I am trying to build up a couple of new ones, including this horse, which is exciting."
With a clear time of 63.77 seconds, owner-rider Samuel Parot (CHI) and Buga Z sped to second place in the class, followed by Megan McDermott (USA) aboard Counter Balance LLC's HH Callas in third position with a fault-free time of 64.02 seconds.
For the full results of the $37,000 Dever Golf Cars 1.45m, please click here.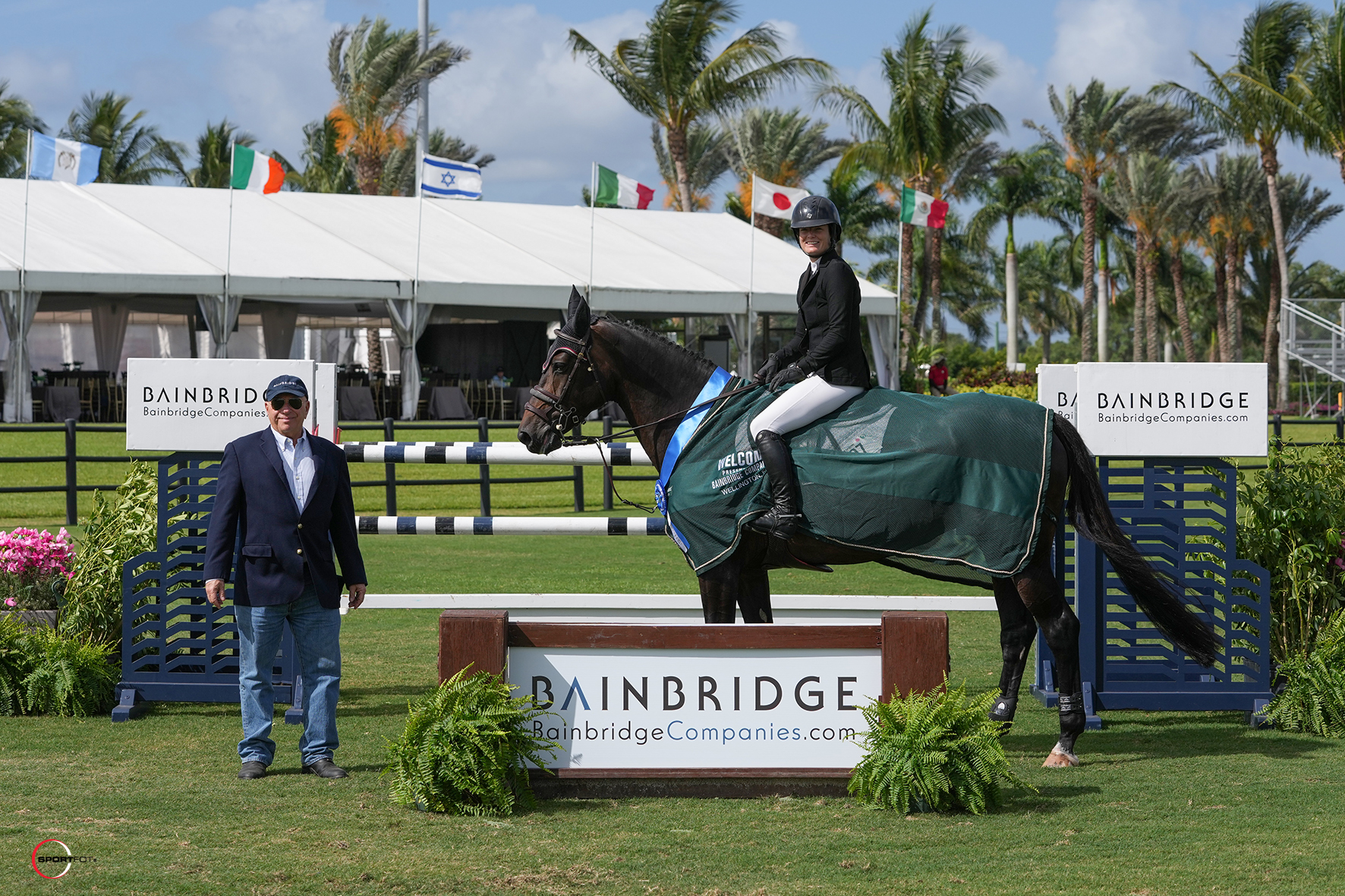 In the first FEI class of the Spring Series earlier in the morning, 37 contenders took to the grass ring for the $6,000 Bainbridge Companies 1.40m CSI3*, which operated as a power-and-speed class. Twenty-six duos finished the first portion of the course to immediately advance to the speed phase, and a smaller group of 17 partnerships concluded the competition without any faults. Breaking the beam in 28.21 seconds for the latter half of the track, Sloane Coles (USA) and The Ninja Group's Ninja JW Van De Moerhoeve earned the blue ribbon to start the week on a high note. Just milliseconds slower, Rebecca Conway (USA) and Blue Hill Farm LLC's Con Coleur clinched the reserve spot in 28.60 seconds, followed closely by Carly Anthony (USA) riding Portfolio Horses LLC's Heavenly W in 28.76 seconds to round out an all-American podium.
Kicking off the day on the Derby Field, Enrique Gonzalez (MEX) and his own Kolinda SL jumped to the top of the 7 Year Old Young Jumper class, presented by QBS Equestrian LLC and M.Michael Meller Sport Horses. The partnership tripped the timers in the jump-off as the fastest of five short-course qualifiers, finishing in a fault-free time of 43.64 seconds, nearly two seconds ahead of the next-closest challenger. Also representing Mexico, Cristobal Collado nabbed second place in a double-clear 45.50 seconds to give Gonzalez another reason to celebrate, as his fellow countryman was riding Gonzalez's Forastero 2. Jad Dana (LBN) finished in third position aboard DK Daisy, owned by Abigail Perry, as the fastest duo with four faults.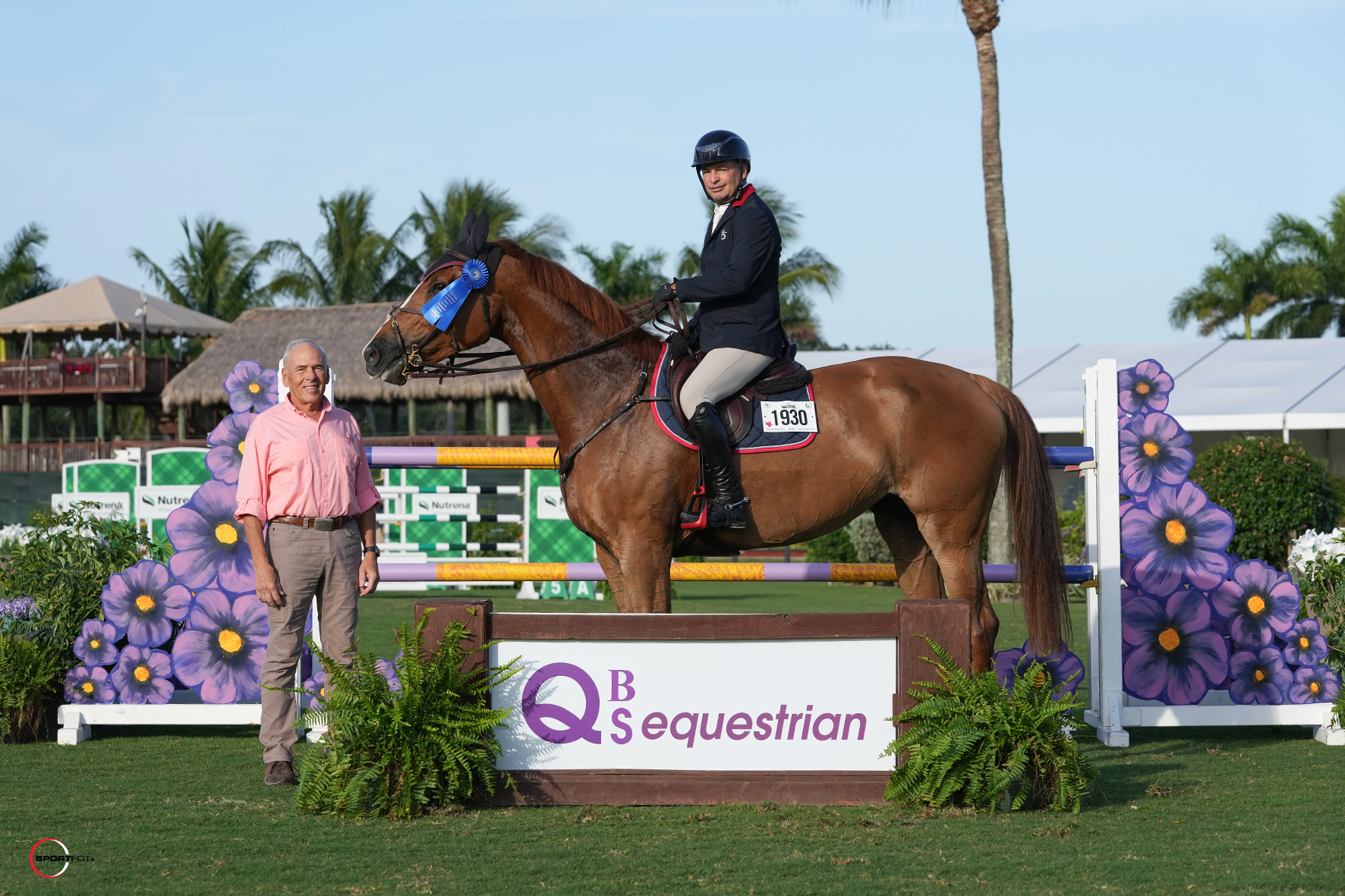 ---
This Post Brought to You by: Purina
We Shape the Future of Health & Wellbeing for Pets & People. We're Committed To Pets, People And The Planet We All Share. Purina Cares. Innovation. Quality. Safety