Edited Press Release
May 13, 2022 – Challenging a field of 20 pairs, Timothy Maddrix (Mountain Brook, AL) swept both first and third place wins in the $5,000 USHJA National Hunter Derby at TIEC. In the irons with Candid Traveler, Maddrix earned 190 points for the win, while snapping third place with a score of 181 on Shutterbug, Sarah Campell's 2008 Czech Warmblood gelding (Catango Z x Seuerka). Hannah Smith (Winston-Salem, NC) and Adore, her own 2008 Warmblood mare (Colbert GTI x Hauptstutbuch Carina), took second place with a score of 182.
Maddrix was able to test the handy round with his first mount, Shutterbug, to better prepare for his second round on Candid Traveler, the 2015 Holsteiner gelding (Casall x Tora II) owned by Michelle Guardino-Dettelbach.
"Luckily, I had Shutterbug come back first, so I got to practice on him. It's nice when you get to go last so you kind of get to know what the scores are. I did one turn on Shutterbug that I didn't do on [Candid Traveler], but he was really handy everywhere I asked him to be. We did enough to win it."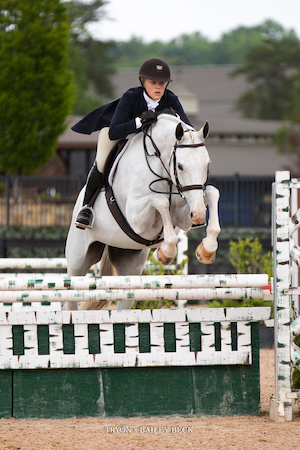 Speaking highly of the course designed by Lewis Pack (Tryon, NC), Matrix said, "I thought the course was very inviting. There were a couple of left turns in the handy, which was hard for him because he likes his right lead, but he was good there. Overall, I thought it was fun to ride and it flowed well."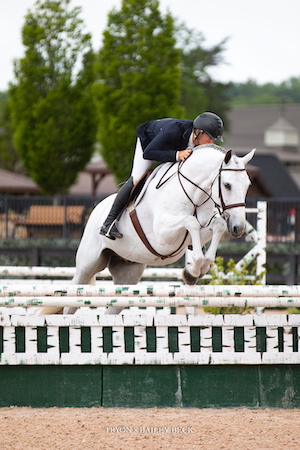 While the partnership with Candid Traveler is new, Maddrix is pleased with his performance so far, saying that his partner "was awesome. He's a sale horse we just got in and this is the second show we've had him at. He's done the 3'3" Greens, so we decided to put him in [the Derby], and he was awesome! He got a 93 in the first round. We were all pretty proud of him."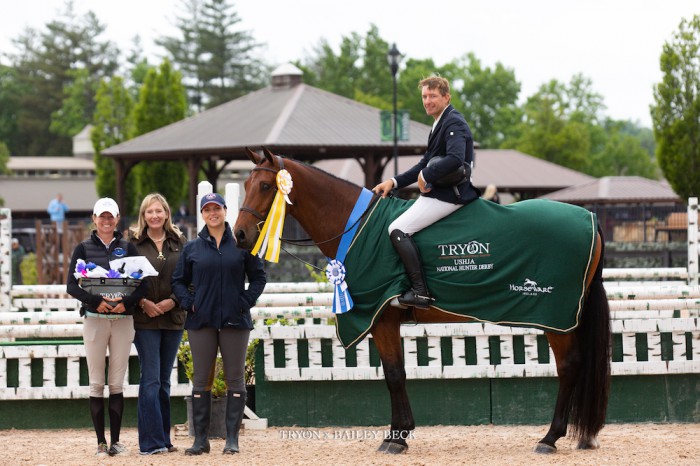 Maddrix's competition experience at TIEC has been positive, adding that "Tryon is great. We love it here. We have a really cool log cabin right down the road. It's always great here!"
For full results from the $5,000 USHJA National Hunter Derby, click here.
---
This Post Brougt to You by: Mane 'n Tail