Edited Press Release
July 13, 2022 – Sarah Hubbard (USA) rode Latino van de Looise Heide to claim victory in Wednesday's $6,000 Power & Speed Stake CSI 2* in Tryon Stadium. Second place went to Cassio Rivetti (BRA) atop Delaney Batter's Cristal de Menardiere, a 2012 Origine Constatee gelding (Kristal de Prissey x Lhara de Moyon). Third prize was picked up by Nick Haness (USA) and Gerko III van de Zeilhoek, a 2011 Dutch Warmblood gelding (Arko III x Quidam de Revel) owned by Lindsay Maxwell.
Latino van de Looise Heide, a 2011 Belgian Warmblood gelding (Cantos x Quadrillos) owned by Hubbard Horses, LLC, has been with Hubbard for the majority of his career, she shared. "I've had him for almost five years. He's really fast, so today I wasn't trying to go too crazy and even then he's really fast. He's been really great lately; he's won a lot."
"The first phase was really nice and smooth," Hubbard said about her journey though the Guilherme Jorge (BRA) course design. "And in the second phase, there were a couple inside turns where you could go in or around, so I just practiced doing those inside turns and it worked out for me!"
Hubbard found her advantage in her horse's natural fast pace and in turning efficiently, she noted. "I think I just got my rollbacks pretty tight. I saw the forward one [distance] off the turn and then he's naturally just so quick across the ground that if I do the same strides as everyone else, usually he'll shave off a second or two."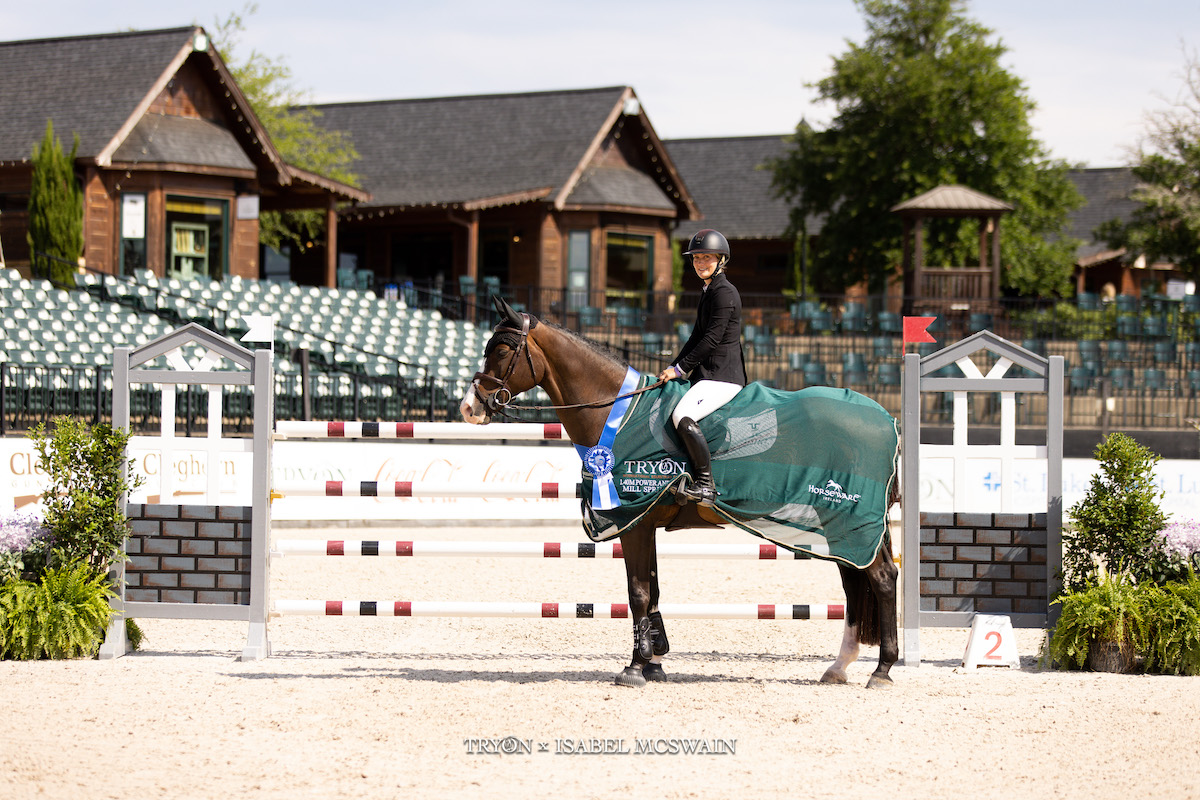 Based in Cornwall, CT, Hubbard decided to return to the venue for the summer series after a positive experience this spring. "I was here in May for a couple weeks and it was really great, so I wanted to come back. I really like showing here!" Hubbard concluded.
For full results from the $6,000 Power & Speed Stake CSI 2*, click here.