Edited Press Release
July 20, 2022 – Conor Swail (IRL) and Theo 160 won Wednesday's $37,000 Power & Speed Stake CSI 3* in Tryon Stadium, stopping the speed phase timers at 27.58 seconds. The red ribbon went to Samuel Parot (CHI) and his own Captain Z, a 2012 Zangersheide gelding (Calvino Z x Voltaire), in a time of 28.43 seconds. Claiming third in 28.97 seconds was Grant Seger (USA) and Yoghi FLP, a 2010 Hanoverian gelding (FRH Quaid x Stakkato) owned by Fox Lair Performance LLC.
Theo 160, the 2010 Holsteiner gelding (Christian 25 x Calando IV) owned by Swail came back with a bang today after a couple weeks of break. "I've had him for around a year. He's a great horse; he wins a lot for me in the 1.45ms and 1.50ms," said Swail. "He's had a nice break for the last six or eight weeks, so it's nice to have him back and it was a great win today."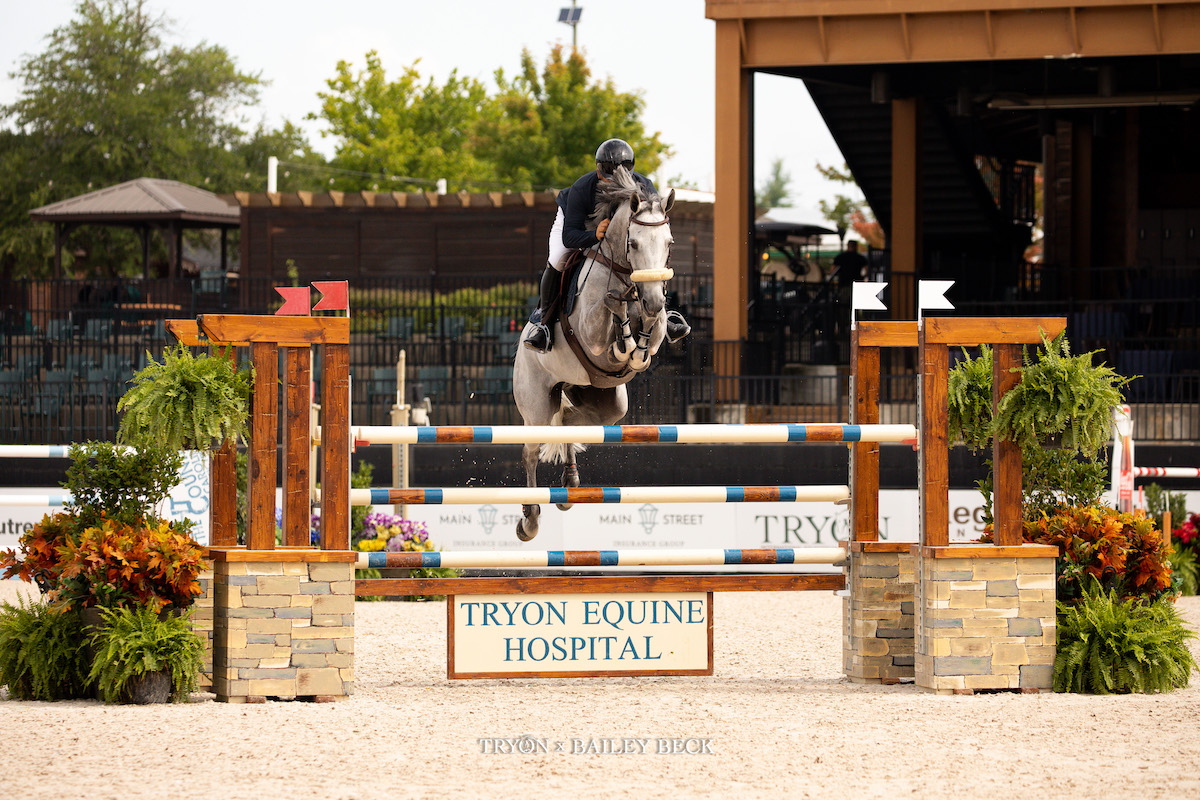 Swail commented that the speed portion of the two-phase made for a nice ride on Theo. "The course was a nice enough height, and it was well built I thought. In the speed round, you had to run quite quickly and it suited Theo because he's very good at that; he's fast and careful. Everything worked out really well for us today, and I'm happy to get the win!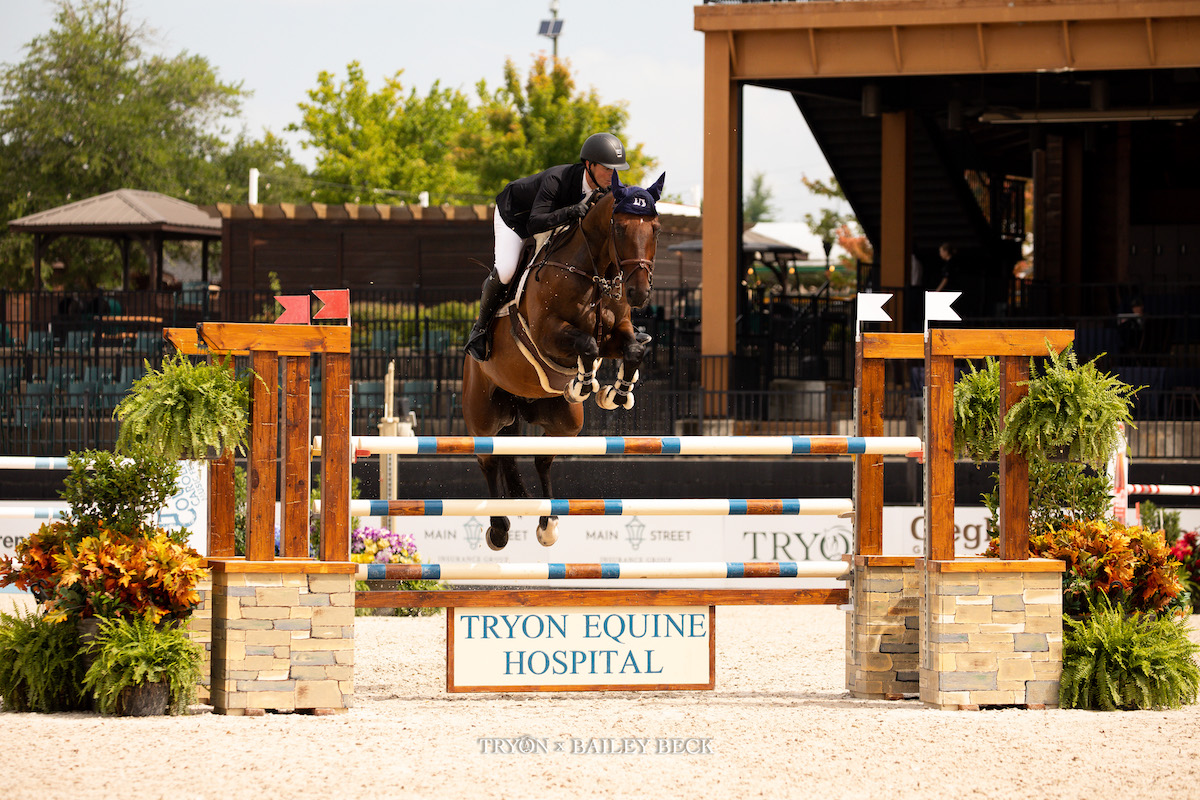 "I love coming [to Tryon]," Swail concluded. "I was here last year for quite a bit. This is my third week here this year; I've been here as much as I can. I always love coming here. The horses like it, it's a great facility, and I actually love the area as well."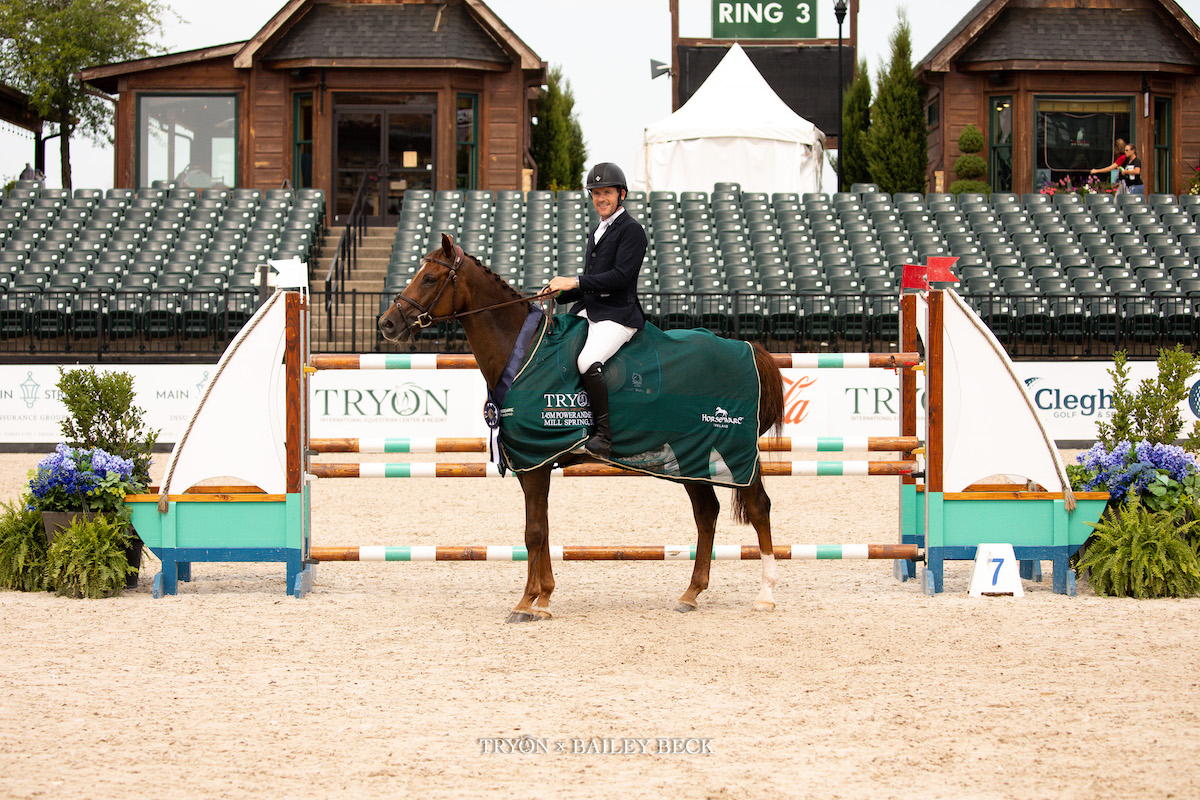 For full results from the $37,000 Power & Speed Stake CSI 3*, click here.