Edited Press Release
Mill Spring, NC – July 21, 2022 – Sharn Wordley (NZL) and Valentine Car took home the blue ribbon in Thursday's $37,000 Horseware Ireland Welcome Stake CSI 3* at Tryon Resort. Claiming second was Wordley's partner Lauren Balcomb (AUS) and Verdini D'Houtveld Z, the 2011 Zangersheide gelding (Verdi TN x Caretino 2), owned by Wordley and Balcomb. The pair stopped the jump-off timers at 31.27 seconds. Rounding out the podium was Conor Swail (IRL) and Vital Chance de la Roque, a 2009 Selle Francais gelding (Diamant de Semilly x Rivage du Poncel) owned by Mannon Farm, who jumped to a time of 31.65 seconds.
Wordley and Valentine Car, the 2009 Warmblood gelding (Son of Juan Car x Galiani CH), earned the top spot out of 41 entries by clocking in at 31.19 seconds in the jump off. "I honestly think the course was a little light for this field," said Wordley, "We had 16 in the jump off, and it was a very fast, long, galloping track. I was towards the end, so I knew that I had to go really fast to win, but my horse is very fast naturally."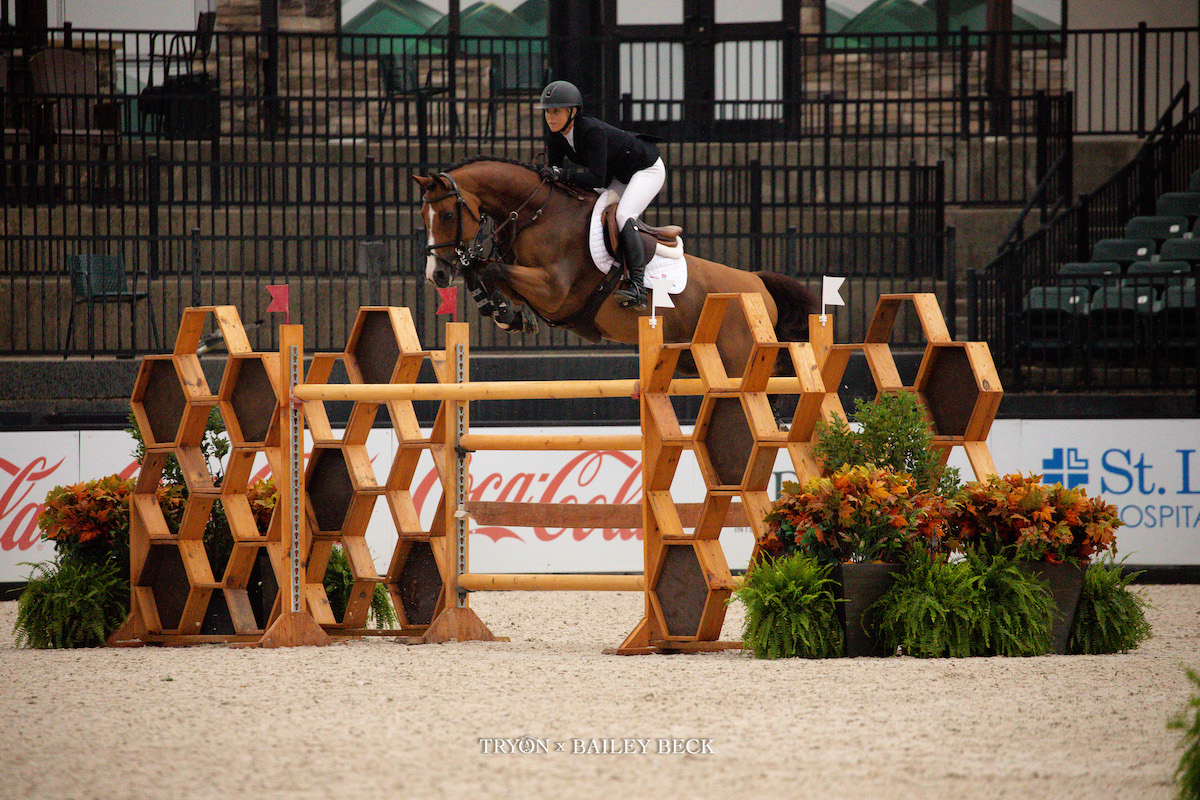 Valentine Car, who Wordley acquired at the beginning of the season, has produced many wins for Wordley already at TIEC in the start of their new partnership. "I just got him at the beginning of the year from Fernando Cardenas; he's the breeder and produced the horse until he was 13. Cardenas had him all the way and produced him. He [Valentine Car] nearly won the $500,000 class in the winter. I was really unlucky: I had the fastest time but second-to-last jump down. He was good here two weeks ago in the 3*, where he won the qualifier and the Grand Prix. He's been jumping really well."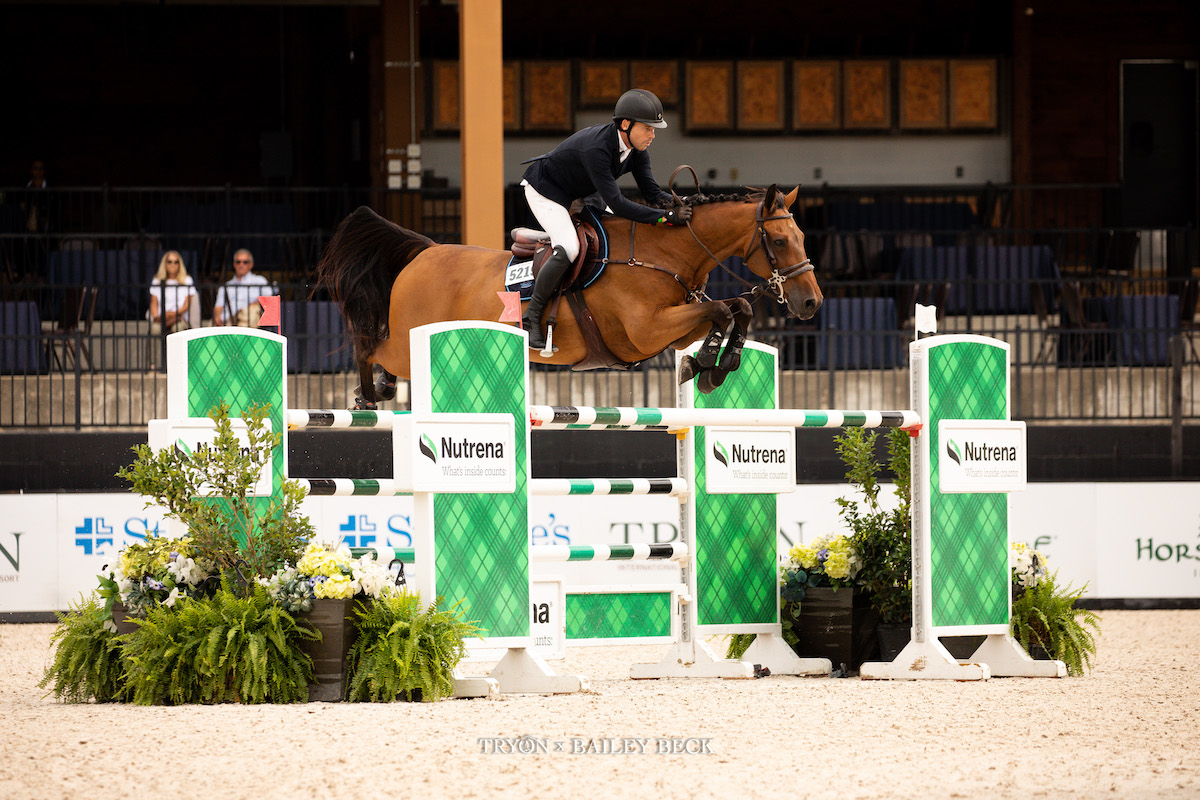 Wordley's fiancé and competitor Lauren Balcomb was second to Wordley by only a fraction of a second. Wordley was able to ride after Balcomb, shaving off just enough time to take the lead and hold it. When asked how it felt to win against Balcomb, Wordley responded, "It feels good, because it doesn't happen that often!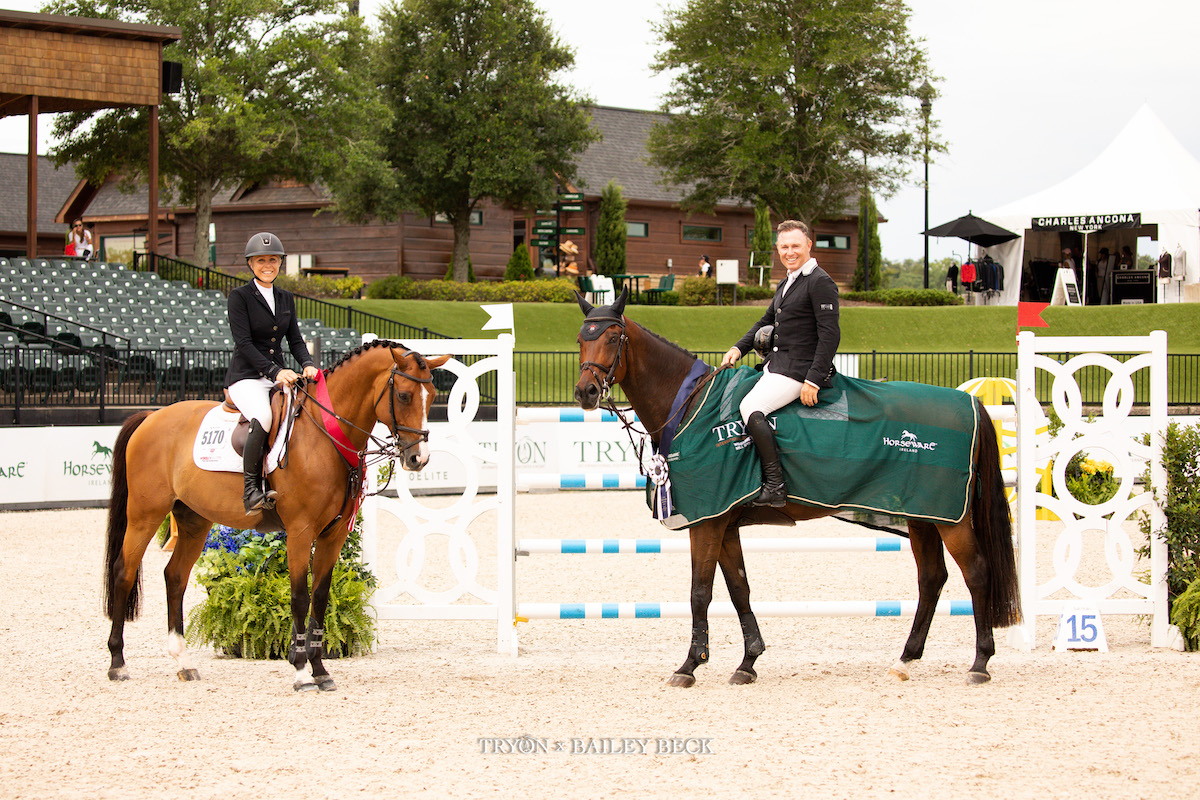 Beyond what has turned into a successful stint at TIEC this season, Wordley has been competing and winning in TIEC arenas from its first competitions, he concluded. "I came to the very first show [Tryon] ever had here at the new facility, and I've supported it ever since, and I love it here. I always try to come."
For full results from the $37,000 Horseware Ireland Welcome Stake CSI 3*, click here.