Edited Press Release
Wellington, FL – Sept. 3, 2022 – The ESP Summer Series continued with the ESP Labor Day horse show, showcasing hunter competitors throughout the weekend, with the $2,500 USHJA National Hunter Derby presented by Freejump, serving as the main event on Friday. Boasting the highest score for the second week in a row, Sergent Stables LLC's Sedrick carried Danielle Menker to top honors, while Menker's other mount, Belino 8, also placed an impressive performance and secured the runner-up position.
"This is Sedrick's third week as a hunter, and he just keeps getting better and better," proclaimed Menker of West Palm Beach, FL. "Belino is a little bit more seasoned and has been competing in the hunters since last winter. Last week, he had a cheap rail in the handy, so this week I really wanted to go for it and get a one-two finish."
The class was held in a "Hunt and Go" format, meaning the first portion of the course, designed by Andy Christiansen (ECU), was judged as the Classic round, while the latter half of the trip was scored as the Handy phase. "With Belino, I didn't do anything differently than I normally do because he knows the drill. With Sedrick, I had to keep him a little quieter because it's a longer course, and he just made the switch from being a jumper to a hunter. I'm really glad the derby was switched to a hunt and go," commented Menker.
Menker first tested the track with Sergent Stables LLC's Belino 8. One of the final contestants to ride over the course in the Derby Annex, Menker and Belino 8 were up against a leading score at the time of 162 but managed to pull ahead with scores of 83.5 and 84 for a total of 167.50. Last to go with Sedrick, Menker outdid her prior performance and earned scores of 87 and 86 from the panel of judges for a cumulative score of 173, taking the lead by five-and-a-half points and securing their place in the winner's circle. Menker and Belino 8 collected their reserve ribbon with a score of 167.50 points, while Tea Zegarac-Pollock of Manalapan, FL, and her own MTM Bali rounded out the podium in third place with 162 points.
VIDEO
Click above to watch the winning ride, presented by Freejump!
"I'm really happy with Sedrick," Menker commented. "He just keeps getting better and better, and I'm really grateful to Erika Sergent of Sergent Stables and her fiancé, Dany Michan, who I work with, for letting me ride him."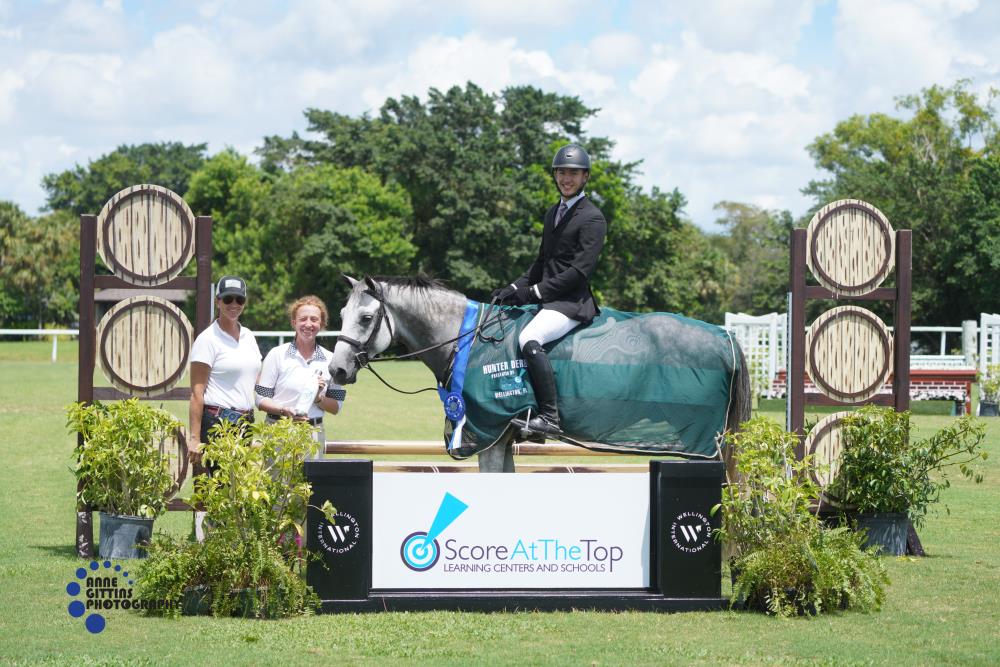 On Saturday, another horse-and-rider pair repeated their success from one week ago in the $1,000 2'6″/2'9″ Hunter Derby presented by Score At The Top. Marcus Cmola Au of Boca Raton, FL, and Shea Fennelly's Chitty Chitty Bang Bang captured the top spot in the class with a final score of 179 to capture the lead spot on the scorecard for the second consecutive weekend. The duo was awarded 89 points for their Classic phase trip and 90 points for their Handy round to secure the blue ribbon. Hugh Mutch of Wellington, FL, and Laurie Stevens' Cayman jumped to second place with a total score of 176, followed by Ashley Briggs of Loxahatchee, FL, and her own Unrivaled in third place with 169 points.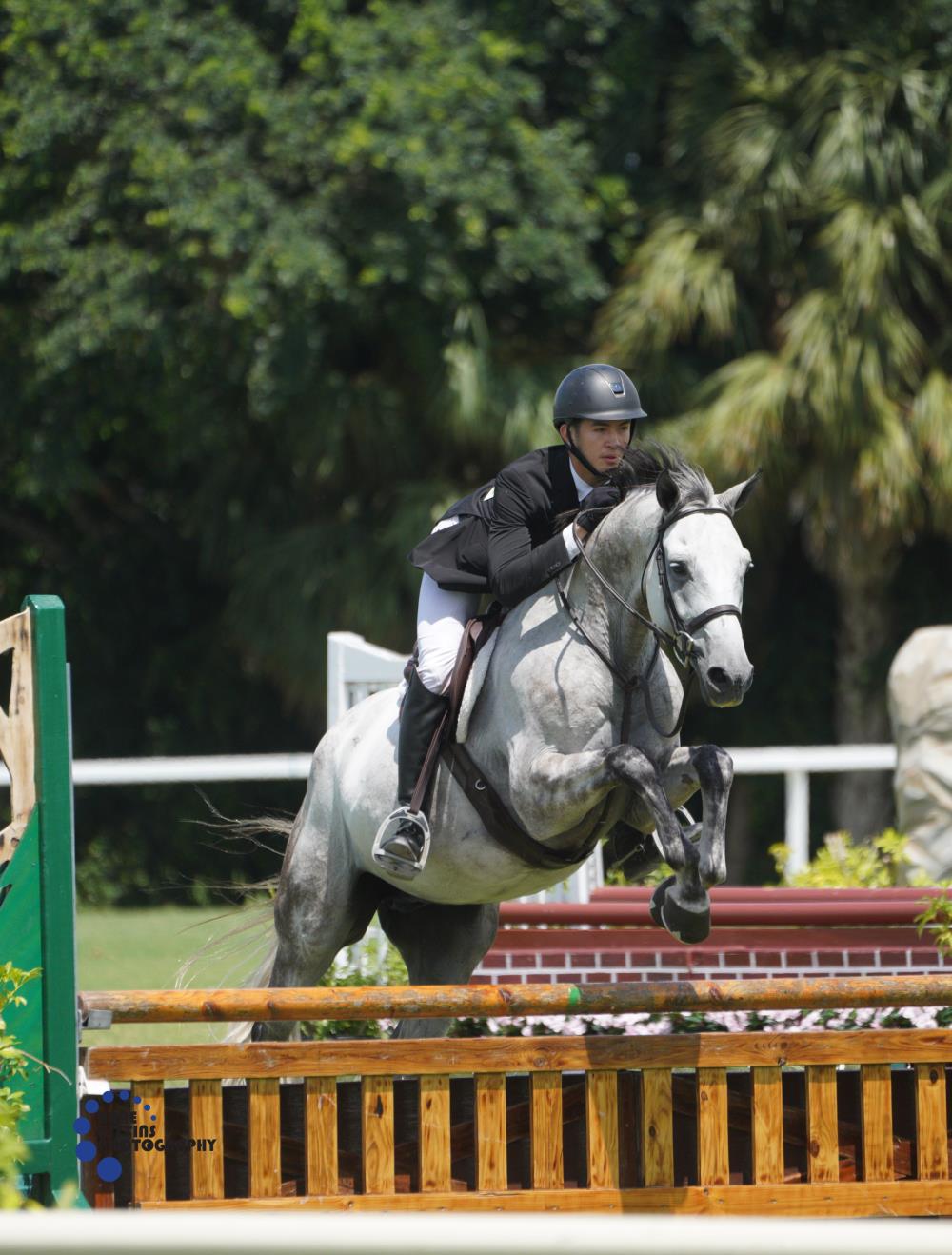 In the Green 3' Hunter division, Gavin Moylan of Wellington, FL, and Capstone Equestrian LLC's Curated rode to the championship ribbon thanks to consistent placings. The duo earned four first-place finishes along with a third-place result to accrue enough points for the accolade. The championship honors in the USHJA 3'/2'9″ Hunter division was awarded to Ava Lepage's Cashmere, ridden to success by Robert Bielefeld. The combination collected a first-place and second-place ribbon to secure the spot at the top of the overall scorecard.
---
This Post Brought to You by:
Taylor, Harris Insurance Services
Taylor, Harris Insurance Services (THIS) was founded in 1987 to provide specialized insurance for all types of equine risk.We place our policies with the highest rated and most secure carriers, meticulously selected for reliability and prompt claims settlement. We are proud of our worldwide reputation for responsive and courteous service, and we welcome the opportunity to discuss your equine insurance needs and provide you with a quote.
Access to multiple underwriters
Leader in the U.S. and European markets
Customized policies provide you with a choice
Trusted advisors in the equestrian industry
Direct access to insurance professionals
Policies that cover every breed and discipline across all 50 United States