Edited Press Release
Wellington, FL – Oct. 16, 2022 – The ESP Fall I horse show turned out to be an ideal week for Israel's Ashlee Bond, who nabbed three highlight jumper wins aboard rides from Ilan Ferder after also topping the $25,000 Score At The Top Grand Prix just one week prior during ESP October. Aboard Chill Ma, Bond captured the leading spot in Sunday's $25,000 Equiline Grand Prix by a wide margin, which concluded a standout weekend that included triumphs in the 1.35m and 1.40m, also.
"Fortunately, Ilan [Ferder] and I are friends and he felt like this horse would be a really good fit for me. He was spot on with that," remarked Bond of Chill Ma. "When you are riding that kind of quality, you really just have to try not to mess up so I try to do my job and not let the horse down. She makes it really easy. This horse has jumped eight rounds now and hasn't touched a rail, and that is special; that doesn't happen. Hopefully I can continue riding her for a while. Ilan's business is selling, so I'm just going to be grateful for every class I get to do on this horse and help to build her career. She has all the quality and all the scope, and she is my type of ride, so it is perfect."
Jasen Shelley (USA) designed a 16-effort course for the class, which featured a diverse field of combinations representing ten nations. By the end of the first round of riding, seven duos had cleared all the fences within the time-allowed to qualify for the jump-off. Back for the abridged jump-off track, Bond and Chill Ma were second-to-last to jump and facing a leading time of 41.68 seconds. Living up to her reputation for speed, Bond pushed Chill Ma to a penalty-free ride in 39.84 seconds, eclipsing the frontrunners and taking over the top spot by nearly two seconds. Though one pair of competitors remained, they could not overtake the time set by the Israeli rider, signaling victory for Bond and Chill Ma.
"I thought the course was really good today. It was built maybe a bit bigger than we were expecting, but everybody rose to the occasion," said Bond. "There were no scary aspects and it was a great learning experience for a lot of the exhibitors. Jasen asked a lot of questions and the rails that fell were throughout the course, so to me that says there were no issue spots. He used the whole field, and that is setting us up for WEF. If it is too easy here, we will all be shocked come the winter, so I think this was a nice setup for future shows."
Bond and Chill Ma led an all-female podium, which included Nicole Velazco Magana (MEX) and her own Daddy's Destiny in second place with a double-clear time of 41.68 seconds. Hilary McNerney (USA) and her own Lovelight captured third position as the last pair to go with a final foot-perfect time of 43.43 seconds. Of the seven short-course contenders, five of the partnerships managed to finish the contest without any faults.
For the full results of the $25,000 Equiline Grand Prix, please click HERE.
On Friday, 21 pairs competed in the $10,000 Bainbridge Companies 1.40m Open Stake. In their first class back on the grass since the grand prix just days earlier, Bond and Chill M added to their success with a victory in the class. Ten pairs advanced to the jump-off, but Bond and Chill Ma were the clear victors as the only duo to break the 40-second threshold, winning the class in a double-clear time of 39.78 seconds. Jad Dana (LBN) and Fleur-de-Lis' Cherie, owned by The Cherie Group, claimed second place without any faults in 41.05 seconds, followed by Velazco Magana aboard Daddy's Destiny in a foot-perfect 42.23 seconds.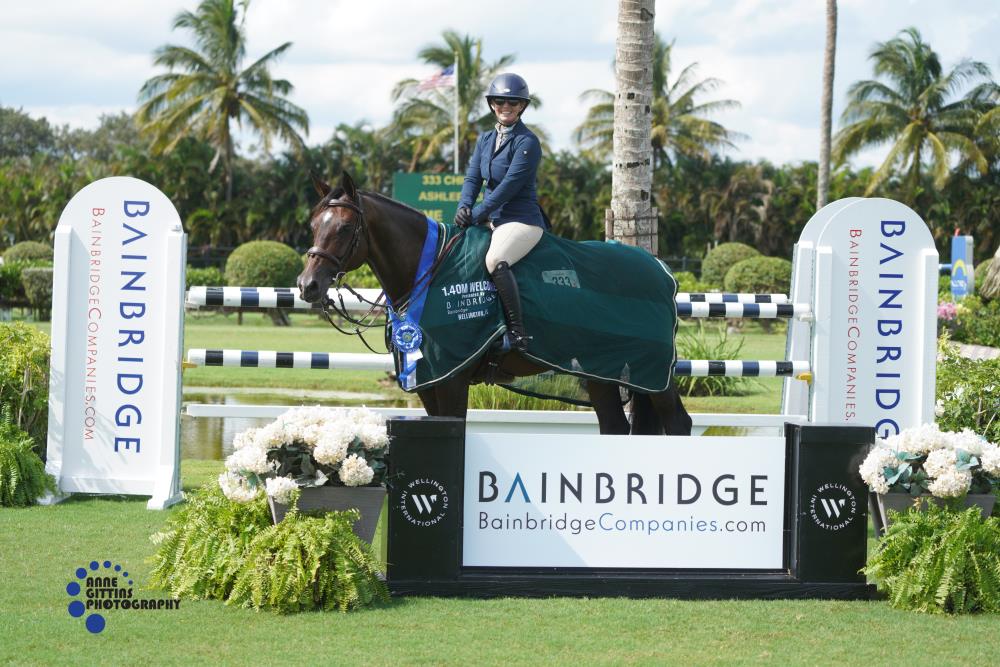 Not content with just one blue ribbon, Bond continued to rack up accolades in Saturday's VitaFlex 1.35m Stake. The Israeli rider topped the leaderboard with Ferder's Dolly C in 37.04 seconds as the quickest of three double-clear partnerships. Nataly Leibovitz (ISR) piloted her own Kiss Me to second position in 38.50 seconds, and owner-rider Jessico Leto (USA) nabbed third place with Frosty HD in 41.94 seconds over the short course.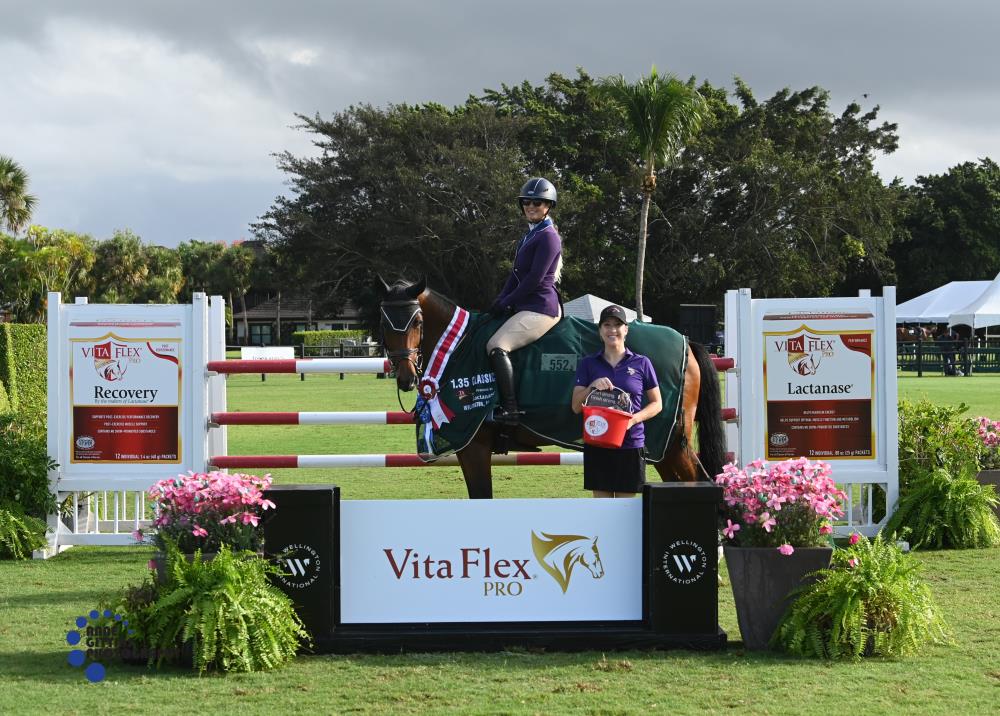 In Sunday's $2,500 Medium Amateur/Junior Jumper Classic presented by Palm Beach Equine Clinic, Velazco Magana navigated her own F.C. Okarla to first place over the 1.30m fences as the speediest of only two double-clear duos. The partnership tripped the timers in 39.57 seconds to edge out the win one second ahead of owner-rider Sheer Levitin (USA) on Quantico 946 with a time of 40.69 seconds for second place. Dominique Roux (PAN) and her own Casaktie rounded out the podium with one rail down in the jump-off in 39.88 seconds.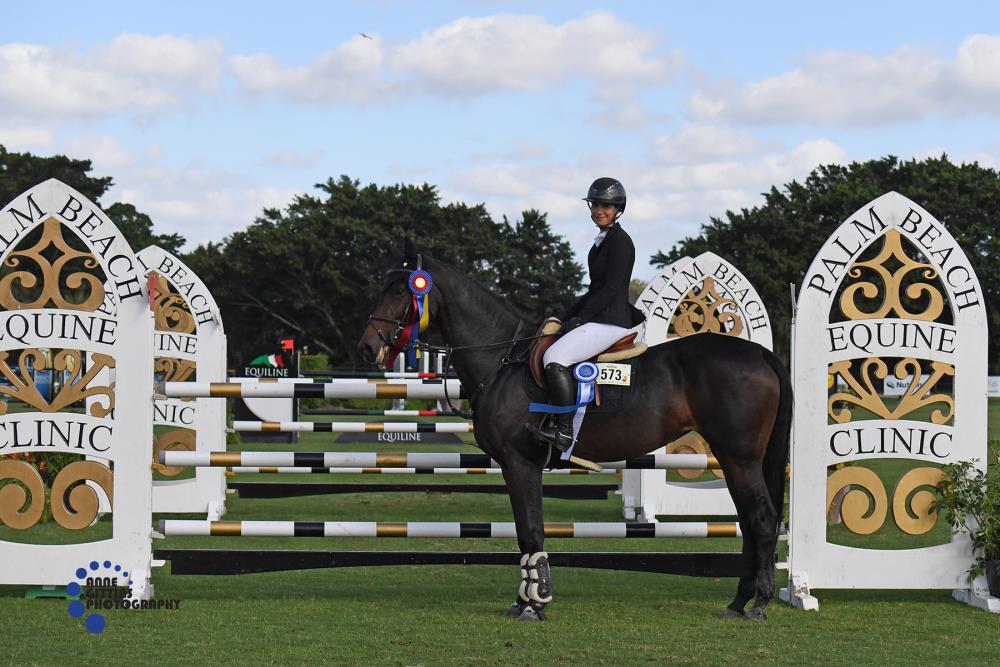 Brooks Hull and his own Lord's Will galloped to the blue ribbon in the NAL Low Amateur/Junior Jumper Classic presented by Equiline on Sunday. The team crossed the finish line in 36.34 seconds without faults to clinch victory. Jorge Gomez (USA) and his own Tolu finished in second position with a final fault-free time of 38.54 seconds, trailed by Velazco Magana and her Only You Z in third place after accruing faults in the jump-off .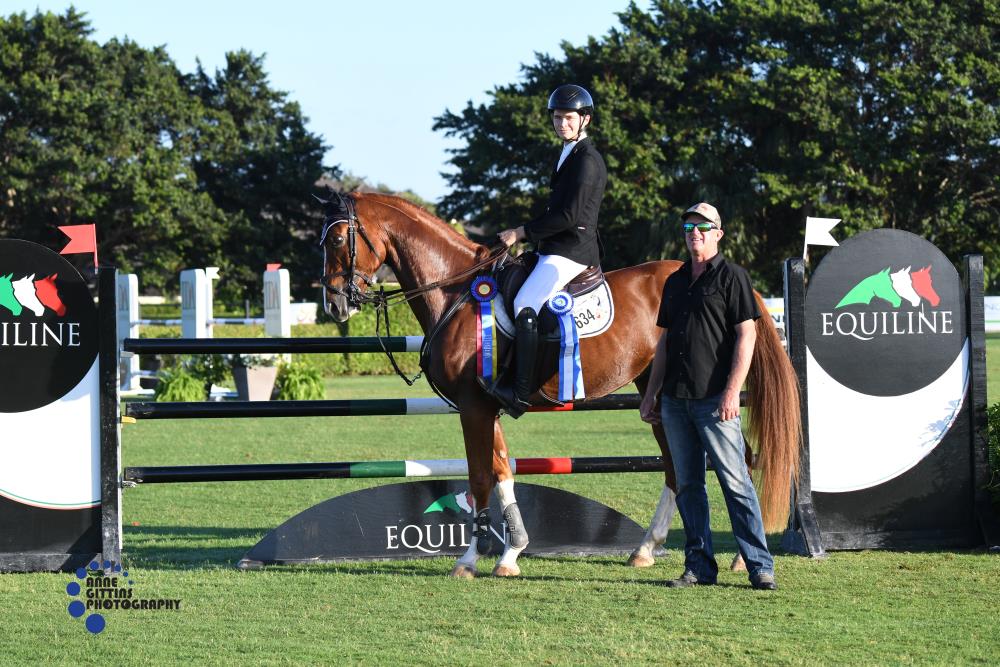 Original press release from https://pbiec.coth.com
---
This Post Brought to You by:
The Pacific Coast Horse Shows Association (PCHA)
The Pacific Coast Horse Shows Association (PCHA), a non-profit corporation, has as its main purpose the promotion and development of the sport of horse showing, primarily in the Hunter/Jumper, Western and Reining disciplines. These objectives are accomplished by setting the standards for showing on the West Coast and approving shows that meet these criteria.
Founded in 1946, the Pacific Coast Horse Shows Association promotes the interests of owners and exhibitors, cooperates with exhibitors, officials, and management of competition, publicizes and advertises PCHA sanctioned shows, encourages and assists owners, exhibitors, and breeders of horses to maintain, develop and improve the quality of horses of the Hunter, Jumper, Western and Reining divisions.