Edited Press Release
Wellington, FL, – October 23, 2022 – The ESP Fall II show wrapped up on Sunday with the $25,000 Long Creek Farms Grand Prix, which featured horse-and-rider pairs from 11 different nations. Representing the United States, Aaron Vale and Gray's Inn, owned by Thinks Like a Horse, rode straight to the top as the best-performing pair over two rounds of competition designed by Andy Christiansen (ECU).
"Condarco is an older horse, but he [Gray's Inn] is only eight, so it's nice to be able to ride these younger horses on the grass here. Most of the shows have very similar footing, so the horses don't get a lot of exposure to different riding conditions and for many young horses, the grass field here is totally new for them. All my horses were able to get a lot of experience on the grass here this week, and this young horse [Gray's Inn] finished up with a nice win today," Vale commented.
With a time allowed of 86 seconds, just eight pairs managed to finish the course with no faults. Aboard Condarco, Vale was the first to test the shortened track and set the time to beat at 38.271 seconds. Six riders raced around the field in an attempt to best Vale's time, but no one could catch the pathfinders' time. Last to go on Gray's Inn, Vale once again sped through the course and crossed the finish line in 37.56 seconds to secure the blue ribbon and lion's share of the prize money.
"The course was very official," Vale stated. "I thought the triple bar was challenging for the horses, the oxers were big enough, and there were plenty of verticals out there that you had to be careful to. The time allowed was just tight enough that you had to keep moving with your pace and your turns, so it was also a factor in the first round."
Vale and Condarco finished the day in second with their double-clear time of 38.271 seconds, while Giavanna Rinaldi (USA) and Onermie Van Het Weyenshof, owned by Andrew Welles LLC, rounded out the podium in a clear 38.911 seconds.
"My wife usually competes with these [Condarco and Gray's Inn] in the High Amateurs, and I show them occasionally. We're getting ready to go to Washington [International Horse Show], so I gave them a tune up ride. This week was very successful, they were first and third in the Welcome on Friday, so hopefully next week will go well too," Vale concluded.
For the full results of the $25,000 Long Creek Farms Grand Prix, please click HERE.
Prior to the start of the Grand Prix, Jad Dana was recognized as the leading rider in the Summer Grand Prix Series presented by Assets Risk Management and was awarded the $1,000 Assets Risk Management National Grand Prix Rider Bonus.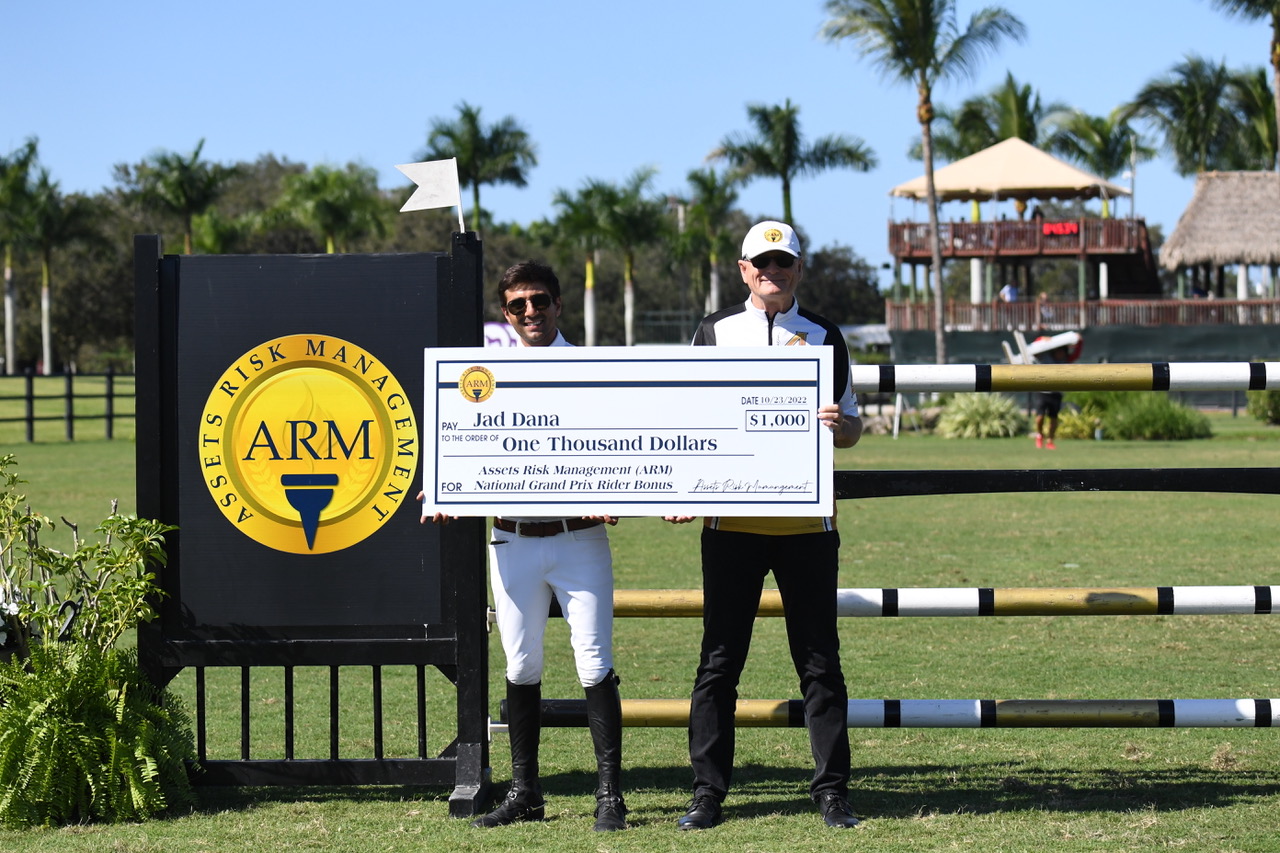 Vale (USA) started his week off in winning fashion, capturing the $10,000 Bainbridge Companies 1.40m Open Stake with Condarco, owned by Thinks Like a Horse, on Friday. The pair were first in the order of go, setting the time to beat at a clear 36.487 seconds in the jump-off that would hold at the top of the leaderboard throughout the entire class. Kevin Mealiff (IRL) and Halo Capital's Enjoy galloped to a second-place finish in a double-clear 36.799 seconds, while Vale bookended the podium with Gray's Inn, owned by Thinks Like a Horse, after stopping the clock at 37.21 seconds.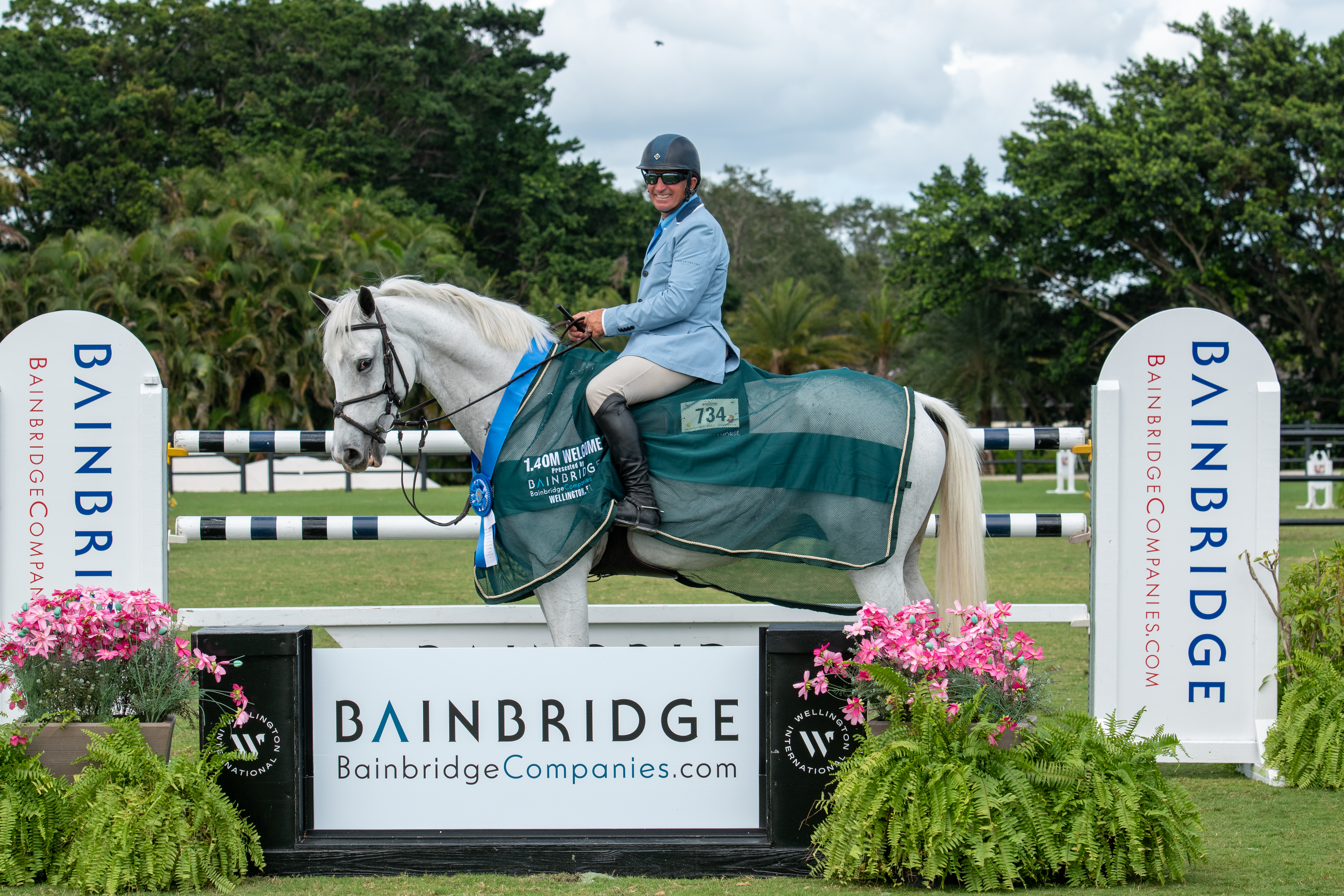 Competition kicked off on the derby field on Saturday with Andrea Torres (COL) topping the $5,000 IDA Development 1.35m Open Stake. Piloting Harikarla K., owned by Santa Catalina Farm, the pair cleared the short course in 36.801 seconds to secure top honors. Amanda Derbyshire (GBR) stopped the clock in a clear 40.078 seconds with SGM Sport Horse LLC's Tage BH to finish second. Derbyshire also claimed third place after finishing the jump-off in 46.76 seconds with two faults on her Madagascar Dwerse Hagen.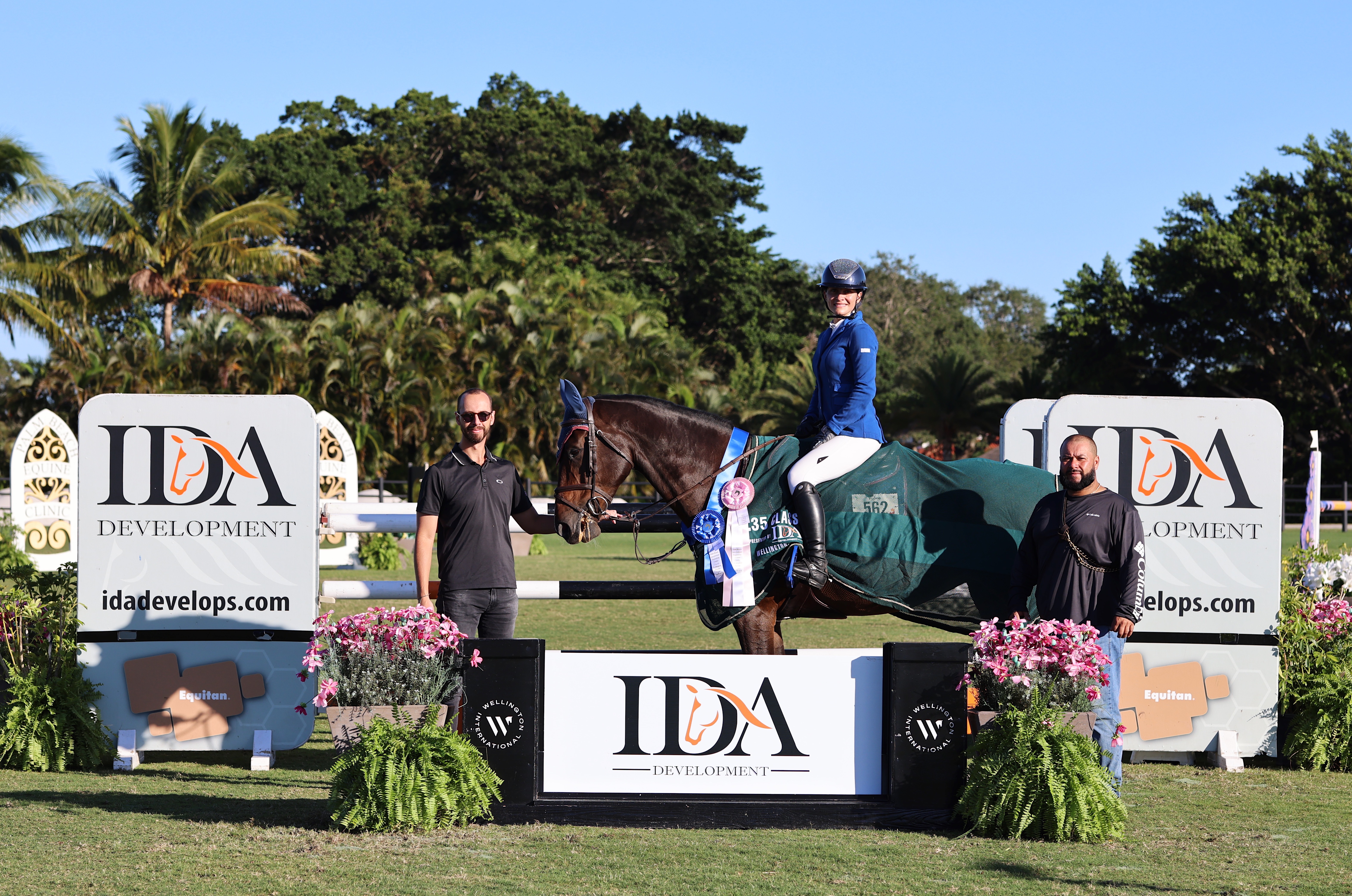 Sunday's $2,500 Low Junior/Amateur Jumper Classic presented by Equiline saw just two pairs complete the 1.20m course without any faults over two rounds of riding. Lauren Brody (USA) took top honors with her own Nutou after clearing the short course in 42.028 seconds. Just off the pace, Riley McKesson (USA) stopped the clock at 42.211 seconds to claim second with her own Fatima. Stefania Defelice (USA) sped through the short course in 39.538 seconds with Miss Blue, owned by Fly Seby LLC, but lowered a fence resulting in four faults and a third-place finish.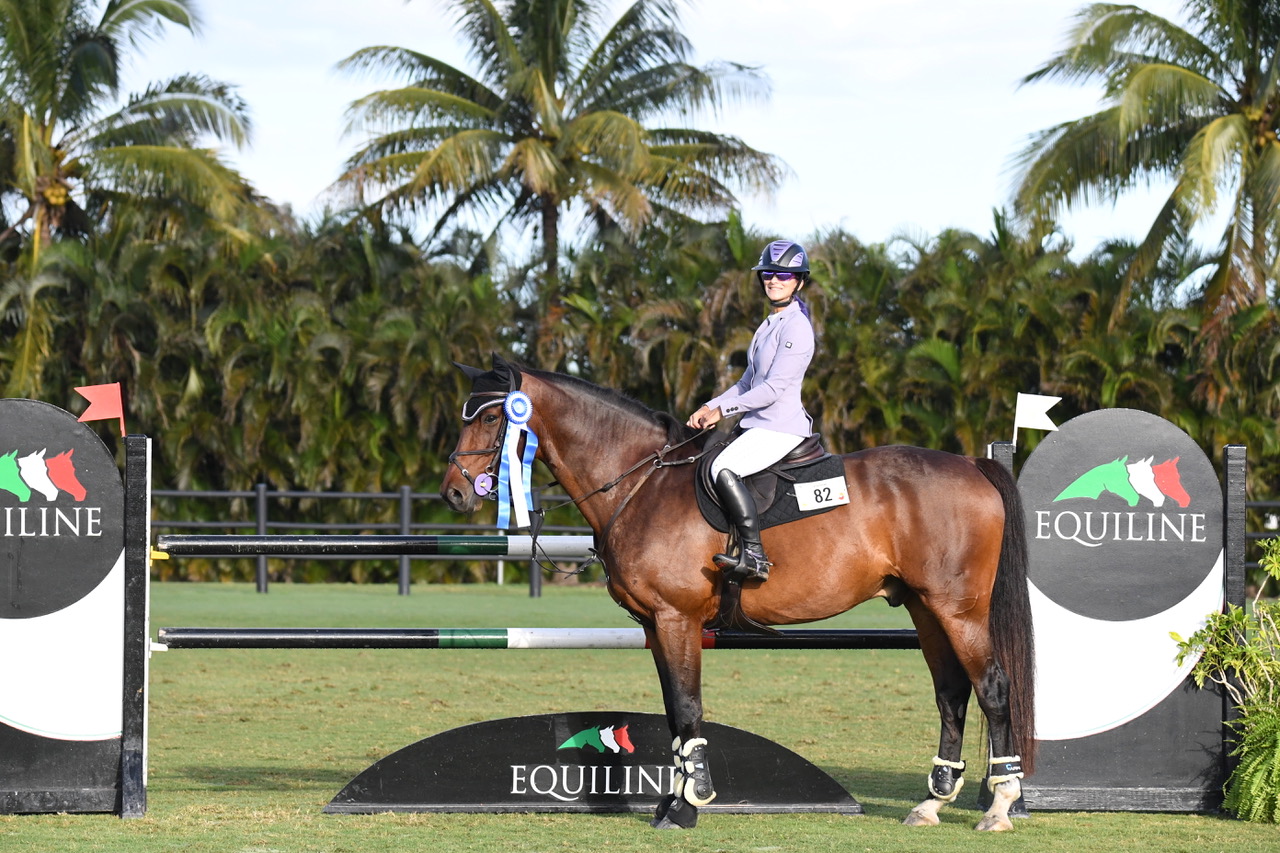 The $2,500 Medium Junior/Amateur Jumper Classic presented by Palm Beach Equine Clinic followed on the derby field with twelve riders competing for the top prize. John Angus (USA) took an early lead on Sigma Stables LLC's Best of L'Herbage with a double-clear time of 41.307 seconds. Just behind him, Stefania Defelice (USA) and Gilithyia VLS, owned by Fly Seby LLC, cleared the short course in 41.428 seconds to claim runner-up. Valentina Maury (VEN) piloted her own LCC Incendia to a third-place finish with a time of 45.649 seconds.