Edited Press Release
Thirty-one riders fought for the top spot Sunday at Wellington International in the $25,000 #1 Education Place Grand Prix, which was ultimately claimed by the USA's Brian Moggre and Claire McKean's Oh My Star Van Strytem.
"My best friend of nine years owns him [Oh My Star Van Strytem], and I took the rider over about a month ago. He's a great horse; I think he's going to develop very nicely. In the few shows I've taken him to, he has really outdone himself," Moggre shared of the eight-year-old chestnut gelding.
The international field of entries in the $25,000 #1 Education Place Grand Prix represented nine nations including the United States, Ireland, Belgium, Brazil, Australia, Chile, Venezuela, Great Britain, and Colombia. For the first round of riding, course designer Anthony D'Ambrosio (USA) crafted a track of 13 efforts, which tested challengers throughout the contest. At the end of the first round, just three horse-and-rider combinations had managed to clear the track within the time allowed.
"I thought the first round was technical enough for a National Grand Prix," commented Moggre. "It asked the right questions but wasn't too daunting for any of the horses. "Going into today, I just wanted to put in some solid rounds for this horse and go clear. He was super in the first round, just under the time allowed, and then in the jump-off I didn't really let the cat out of the bag because he's just eight and still needs more experience. Today, with how he performed, I couldn't be happier!"
First to tackle the shortened jump-off course, Francis Derwin Jr. (IRL) and Intuitive once again served as the pathfinders but lowered a rail at the fifth obstacle and incurred four faults against them. Moggre and Oh My Star Van Strytem were the next to challenge the track and took the lead after placing a clear round in 42.199 seconds. Though one pair of competitors remained, they could not overtake the time set by the American rider, signaling victory for Moggre and Oh My Star Van Strytem.
On his plans for the rest of December, Moggre shared,"For this horse, he will have a little bit of a vacation until season starts. I go to Fort Worth next week with another horse of mine for the World Cup there." He continued, "I'm looking forward to getting my string ready to come out strong this [WEF] season. I think the night classes at WEF are such a fantastic experience for both riders and horses, it really makes the classes feel special."
As the groom of Oh My Star Van Strytem, Lesley Leeman was awarded the Schneider's Groom Award following the Grand Prix. As part of the recognition, Leeman was presented with a bag of high-quality grooming supplies courtesy of Schneider's.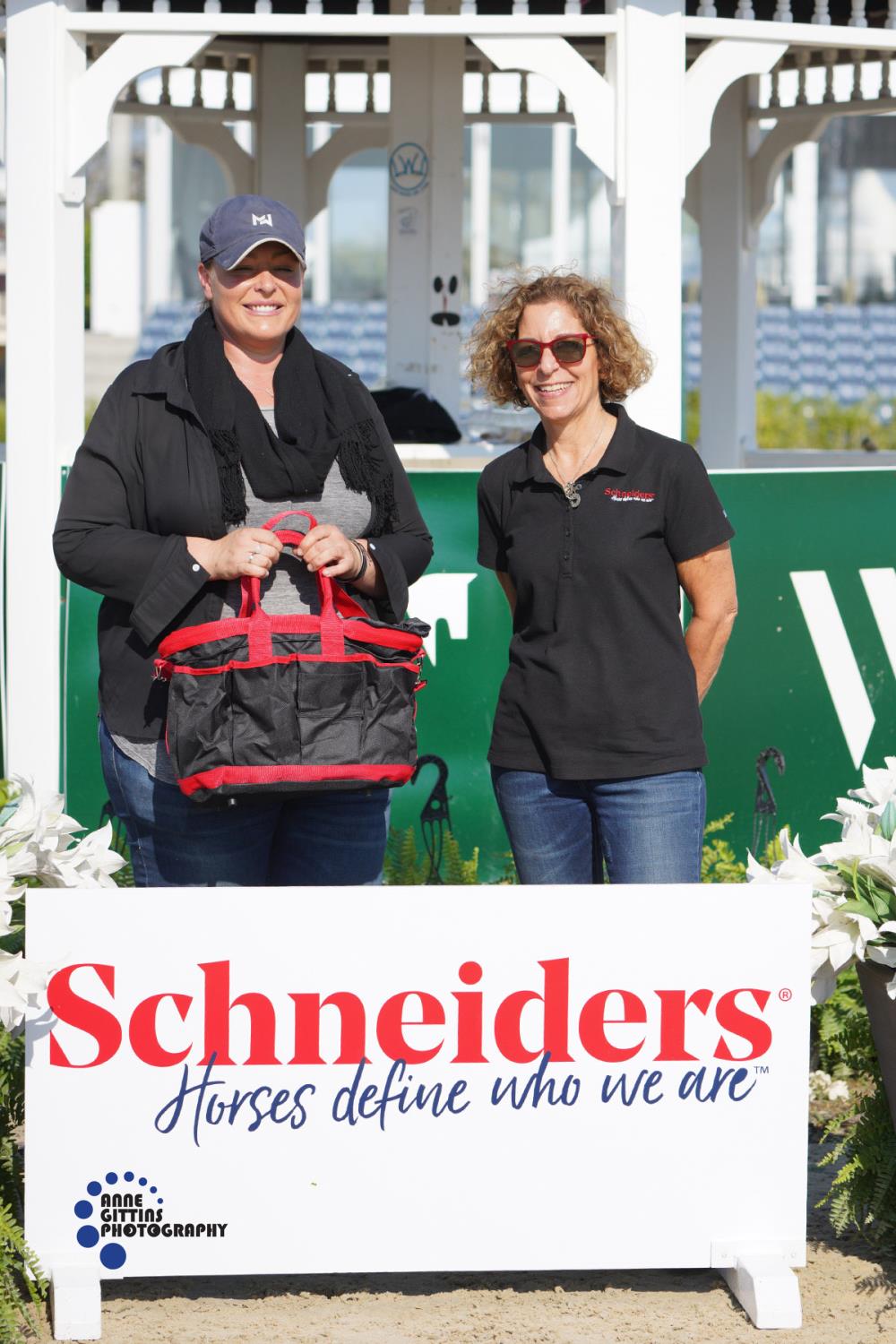 For the full results of the $25,000 #1 Education Place Grand Prix, please click HERE.
Original press release from https://pbiec.com.
This Post Brought to You by:
Taylor, Harris Insurance Services
Taylor, Harris Insurance Services (THIS) was founded in 1987 to provide specialized insurance for all types of equine risk.We place our policies with the highest rated and most secure carriers, meticulously selected for reliability and prompt claims settlement. We are proud of our worldwide reputation for responsive and courteous service, and we welcome the opportunity to discuss your equine insurance needs and provide you with a quote.