$1,250 "Salute to the Dog" Creative Writing Contest
A WRITING CONTEST FOR MAN'S BEST FRIEND
Entries are closed for the 2019 contest. Winners to be announced by late August, 2019.

The Salute to the Dog Creative Writing Contest is sponsored by The Plaid Horse. This special collection of literary prose will honor man's best friend and encourages submissions that celebrate the emotional experience of sharing your life with a dog.

The contest is open to writers of fiction and non-fiction, regardless of any previous publications, and awards two prizes:

$1,000 Goose Wickes Prize in Prose
$250 Eliot Springer Spaniel Emerging Authors Prize *

Submissions shall be judged on quality of language, originality, level of engagement with the reader and development of the intense human connection with dogs.
The winning story, essay and emerging authors piece will be published in a 2019-2020 edition of The Plaid Horse magazine. Each winner will receive a cash prize and copies of the issue in which their work appears.
Works must include dogs as their main subject.
Stories championing dog fighting or any other kind of animal cruelty will be immediately disqualified.
Contributing/staff writers affiliated with The Plaid Horse are not eligible to submit.
* The Emerging Authors Prize is limited to scholastic writers under the age of 24 who are currently enrolled in high school or college.
Writers may submit for multiple prizes if they are eligible.
The contest opens April 1st, 2019 at 12:00am and closes on July 1st, 2019 at 12:00am. Winners will be announced in early fall 2019.

All submissions must be under 4,000 words.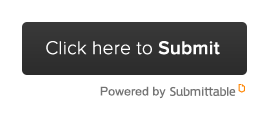 Submit one entry per prize via Submittable.
No entries via e-mail or mail will be considered.
Submitted work must be original and previously unpublished in any form (Online publications/journals are considered published.)
International submissions welcome, but all works must be written in English.
$10 reading fee required with entry, paid through Submittable.
Carley Besl is a poet, educator and dog enthusiast from Cincinnati, Ohio. She is currently a candidate for an MFA in Poetry from the University of California Riverside.

Joanna Greenberg lives and writes in Southern California, where she is an MFA candidate at the University of California, Riverside. When she is not writing, she is usually spending time with the love of her life, Buddy, her senior rescue Shih Tzu.

Piper Klemm began her tenure as the Publisher of The Plaid Horse Magazine in 2014. She received her B.S. with Honors in Chemistry from Trinity College [Hartford, CT] in 2009 and her Ph.D. in Chemistry from the University of California, Berkeley in 2012. She loves spending time with other people's dogs.

Lauren Mauldin is a creative nonfiction MFA candidate at the University of California Riverside, and editor at The Plaid Horse magazine. She shares her home with Pascale, her beloved "Texas Black Dog" rescue.

Sissy Wickes is a Princeton University graduate, a lifelong rider and trainer, a USEF R rated judge, a freelance journalist, an autism advocate and Editor in Chief of The Plaid Horse. She is a rescue dog advocate, and loved by a Dachshund named Goose.
All work must be submitted in Times New Roman, double-spaced with 1" margins.
Include page numbers in the top right corner.
Include a title page with your address, phone number, e-mail address and the title of your submission.
Submitted documents should not contain any illustrations/photographs.
By submitting your work, you grant The Plaid Horse first North American print and electronic publication rights and guarantee that the submission is your own, original writing. All rights return to the author after publication.
If the work is re-published at a later date, we request a notice that it first appeared in The Plaid Horse
The Plaid Horse will mark all contest entries as "IN-PROGRESS." After the submission deadline when winners are announced, non-winning entries may be considered for general publication.